New year New yarns to spin: Tips for seasonal sales on Etsy
Running short of time? Get PDF of the blog in your mail.

Play Now
2023 is here, and this is the stage of your entrepreneurial journey where you pause, reassess or drop your old patterns to land onto new routes to forge towards achieving your goals.
If you are starting on Etsy, this is the right time to look into ways to include trends, competitors, and every aspect of selling that might help you in the long run.
The new year always tingles a feeling of setting up new resolutions. So go on and make new resolutions for your business, too. Here is the perfect manual to help you through it.
But first, tell us
Were your 2022 resolutions a success?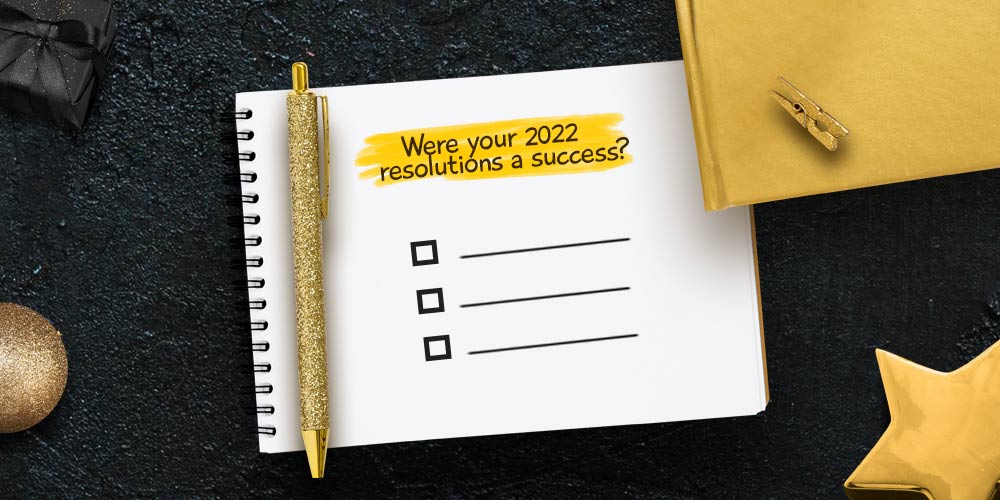 Before we walk you through the steps of establishing fail-proof resolutions for your Etsy store, it is crucial to know your previous year's resolutions, whether they succeeded, and, if not, what the reasons were.
Say, for example, you run a store for all kinds of handmade home decor, and you aim to have a 50% more than the average sales in 2022.
This kind of goal may look vague as there are no specificities.
Study shows that when you make your resolutions approach-oriented, your business results will be dynamic.
7 tips to make your Etsy business stand out in the year 2023!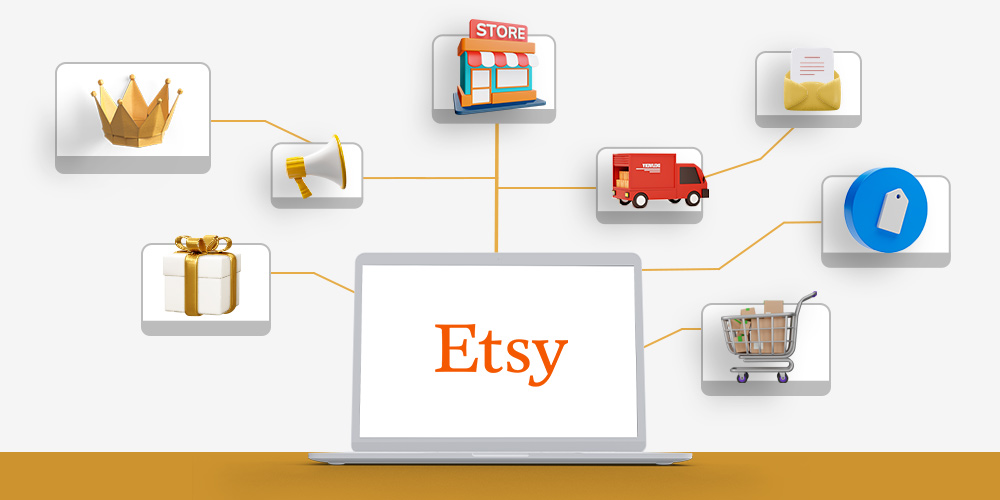 A planned resolution forms the base on which you assemble your yearly goals. Here are 7 easy tips that will help you stick by your new year's resolutions and also help in bringing repeat customers to your store.
Assess your overall financial growth
Financial reports such as income statements, balance sheets, and cash flow statements must be prepared. 
Having these reports will allow you to analyze them, track your key performance indicators, and assess the performance of your business.
Make your business and financial plans based on whether your numbers trend upwards or downwards and why.
Tackle the bottom of your to-do list
Going back to the year 2022, you would've prepared your yearly To-do lists, stating what would be at the higher priority and what would be at the lowest!
But with all the hustle and bustle of managing a business, the bottom of the list gets lost in the tasks.
Tasks that are either based on the timeline or have a high-profit margin rate.
Start the year off by organizing your storefront, managing your inventory, prioritizing products based on their demand, and, last but not least, looking for an integration app that will help you perform all of these tasks efficiently.
🎉Escape the early January rush with  CedCommerce ‑ Etsy Integration🎉

Set brand-new goals, strategies, and action plans
The new year should begin with a new annual budget, new yearly goals, and a clear action plan.
"No plan survives first contact with reality. The action plan has to be continually updated. Don't keep working on a plan that is surpassed by events."

-Nyron Drepaul

Senior Business Advisor, BDC Advisory Services
If you do this now, you won't have to scramble to find a new direction in January once the business starts picking up.
Research about trendy products and their success rate in 2023
Researching the best products that will glorify your store in 2023 is the best practice. The number 1 way to take charge of your business is searching for keywords that grabbed the most attention in 2022.
Note: While looking for new categories, your focus must also remain on the products with constant market demand.
Take advantage of SMB leadership and management resources
As a small or medium-sized business owner, you must continuously improve your business acumen, management abilities, and leadership skills. Use various resources, such as books, podcasts, webinars, seminars, industry publications, conferences, and even networking within the community. Developing your professional skills should be part of your weekly or daily schedule.
Want to know more about how Etsy works? Here is a podcast – Sell Around the Globe
Implement the suggestions and feedback of your buyers
Looking for improvements holds the highest podium for sellers as it provides their business with a new perspective.
But what better way to look into things than asking for customer feedback?
See, there will be days when some of your products will not perform well; the question is "why?" If you want to answer that question (and others like it), you should start gathering customer feedback.
We suggest using a google form with all the relevant questions to know your customers and understand their grievances.
Got a Minute?

Help us to improve our app.

 
Identify the platforms where you should focus your efforts
While running your business, keeping up with every social media outlet is challenging. Your time and efforts will be more effective if you narrow your choice to just a few platforms.
And how would you do that? By analyzing which platforms are the best suited for your Etsy business.
Over 4.74 billion people are accessing social media worldwide as of 2023. So take your time and see whether it's Instagram, Pinterest, TikTok or even LinkedIn, and then prepare a proper roadmap to aim your target audience efficiently.
Four Takeaways to Shape Your 2023 Resolutions
With so much said already regarding shaping your Etsy business resolutions, it is also essential to understand that patience and persistence lead a long way while you are on your selling journey.
These are the 4 key takeaways that we want you to take along with you after reading this article:
Every business has a different way of dealing with things. Find your optimal way and hold onto it.
Improve your understanding of your customers. Trust and transparency make your customers the constant cheerleaders for your business.
Be a critic of your business, what went wrong, and what did quite well; you should have an open mindset to understand and improve it.
Make sure you stay on top of industry trends by embracing new technology and expanding your learning horizons.
So let's make this universal year 2023 one to remember with a huge smile and a heart full of hope.
And, for any Etsy-related queries, we are here to help. Let us know your thoughts in the comment section below.