E-commerce startup costs for setting a SMB business
Running short of time? Get PDF of the blog in your mail.

Play Now
No business can be established without a proper business plan and budget plan as these two are the foundation of a business. The same condition applies to an online business. The startup costs for an online business are usually low but there are certain factors to consider. In this blog, we will be talking about all the mandatory expenses involved in an online business startup costs. But first, let's have a look at why the e-commerce industry is trending these days more than ever before.
Over the past few years, there has been a high surge in the number of businesses going online. Let's take you back to 2014 when global eCommerce sales amounted to $1.3 trillion, and by 2021, sales are predicted to total $4.5 trillion. This explosion in the number of sales certainly proves why setting up an e-commerce business is the need of the hour for online retailers.
But due to the COVID-19 pandemic, this surge is even more accelerated. Since people are scared to get exposed to the virus, they are preferring online shopping over offline shopping. Ultimately, a boom in the number of online businesses during the coronavirus pandemic has been witnessed. And this is the reason why many retailers are now thinking to move their business online. But their major concern is the startup costs for an online business. In this blog, we will try to resolve the queries related to the startup costs for an online business in the easiest way possible. So that your idea of creating an online business becomes a reality sooner than ever.
Why should you set up an online business?
The best part about setting up a business online is that it gives you the freedom to operate your business from any corner of the world. And helps your business to be available 24/7 to your customers. Other than that, the startup costs for an online business are relatively low compared to an offline business. Due to COVID-19, many people are thinking of creating a new business online. The pandemic has caused limitations in the operation hours of small to medium-sized businesses. On the other side, online businesses are operating 24 hours and 7 days a week making the best out of the market. If you have a web presence with the products and services that your business provides, you're on the right track. But if not, you need to think twice.
So, once you decide to jump into the e-commerce world, the very first thing to consider is the startup costs for an online business, just like you do while setting up an offline business. But, the good news here is that e-commerce startup costs are relatively low as compared to setting up a brick-and-mortar store all because of the lower overheads. 
Also, if you're a complete newbie to the eCommerce business, you do not need to worry. Because we will be discussing everything you need to know about an online business start-up costs with complete reasonability and justifications so that you can get yourself all prepared to hop into the eCommerce business. Starting an online business is quite simple and affordable, no doubt but some expenses are essential. Your idea of starting an online business may be different but some expenses are typically necessary for all e-commerce businesses. Not just this, the start-up costs for an online business vary heavily as per the type of business you want to start and how you want to start your business.
Also Read: How to promote and grow your business online? 
It's very essential to create a business plan so that you are aware of the path you're walking on. To be successful with your new online business, it's very essential to create a budget plan for your business.
So, how much does it cost to start a business online?
Well, I'm going to break it down for you so that you know the realistic e-commerce start-up costs. Let's begin!
Let's begin with the bare necessities of your online start-up business because these expenses will be mandatory that you can't avoid.
Business Plan
The very first step towards the establishment of an online business is strategizing and drafting out a business plan. A business plan is like a detailed roadmap of your new business. It will help you to get an idea of the costs involved in setting up various online businesses. What happens is sometimes people often underestimate the expenses involved in setting up a business. And it results in an excessive cost than expected. And that situation won't do any good to your new online startup.
As mentioned above, planning and strategizing are the first steps towards a successful launch of an enterprise marketplace. Thus, we bring you the enterprise marketplace guide – a walkthrough of strategic processes that ensures a successful launch and sustainable growth. Click on the link below to get your free copy.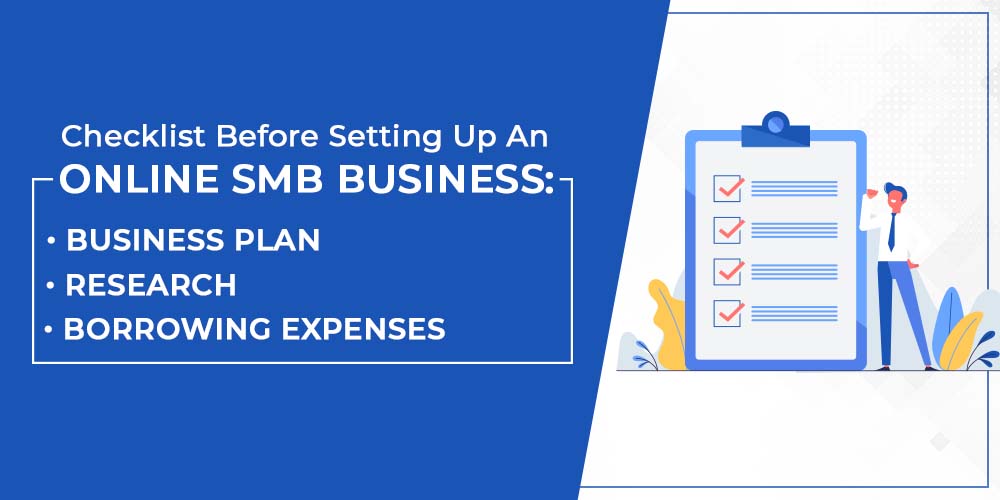 Research
Research is the foundation of a new startup business. Since it determines the current picture of the market, consumer behavior, and who your competitor is. So, you must perform careful research on the industry before jumping into the online business. What you can do is hire a marketing research firm for your business which will cost a hundred dollars, approximately.
Borrowing Expenses
Acquiring capital is a very initial and crucial step to follow while setting up your online business. You can either go for equity financing or debt financing. As a small business owner, you can prefer to get a loan from a bank, saving institution, or SBA. You'll be required to pay an interest amount against the loan which is quite obvious, so that must be included in the e-commerce start-up costs.
Also Read: Checklist to start an e-commerce business 
Web Hosting
The very first step to starting your online business is to create a web hosting platform and a domain name for your startup. You won't be having many upfront costs to pay. Because the most essential resource of your online business will be your website. E-commerce start-up costs are generally low. But as a bare minimum, you'll have to pay for web hosting, maintenance, and web development.
A business website setup costs typically involve the cost of a domain name, website hosting, and website development. For the domain name, the cost involved is $50 to $100 as an initial fee and $20 every year.
The cost of web hosting mainly depends on the size of your company and the amount of traffic you expect. Let me tell you how it works! For instance, if you are anticipating a heavy amount of traffic on your website, your platform must be able to host numerous visitors and that will require you to pay a generous amount. You can expect to pay around $300 per month for web hosting. In a nutshell, a business website startup costs will initially involve the cost of the domain name and web hosting.
Prepare your eCommerce Store ahead of Holiday Season. Get FLAT 20% OFF on Magento 2 Marketplace Solutions and PWA Theme. View complete offer details!
Web design and responsiveness
Your website must be mobile-friendly and highly responsive since customers make use of different devices to browse your online website. When your website is easily accessible on different devices like mobile, desktop, or tablet, you eventually decrease the chances of customer frustration and increase the chances of your ranking on Google SERPs. At all costs, your online platform must be mobile responsive.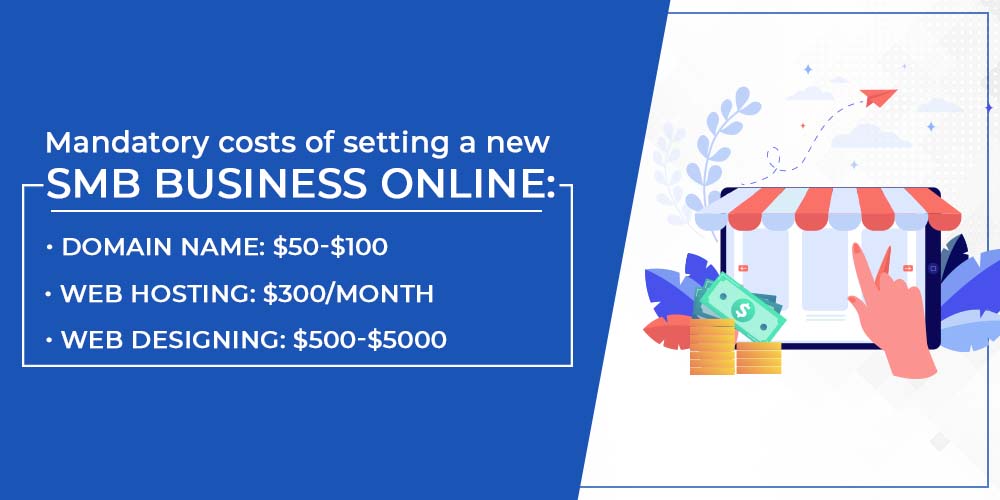 Next is the cost involved in website designing which primarily depends on the web designer you hire. The start-up costs for an online business will also be depending on the fact that you follow any specific brand standards. That way, you'll also be required to pay for custom website design. You can hire a professional website designer for your website design. In case you don't want to hire a professional website designer, you can go find a free website theme online to add to your website. Depending on the web designer, you can expect to be charged between $500-$5000 for your website. Most web designers have different schemes, some may provide future design assistance and some may not.
Also Read: How to move your offline business online? 
From successfully building your business online from scratch and taking it to the next level, team Cedcommerce does it all. We provide a wide variety of solutions and services which ensure the smooth operation of your entire selling campaign. Our expert service includes – eCommerce website development, PWA solution, store speed optimization, migration from one platform to another, custom extension development, consultation service,  digital marketing, SEO, building personalized solutions based on seller's need, theme customization, and much more.
More than 11,000 sellers from all around the world trust CEDCOMMERCE solutions and services. So what's stopping you?
Marketing of your online platform
Marketing is one section where you'll be spending most of your budget. When we talk about online business start-up costs, marketing is one of the most critical aspects that we consider since it decides the success of your business. How? Well, marketing has a direct impact on your business depending on how you do it. When done the right way, it can elevate the image and popularity of your business among the audience. So, let's talk about the startup costs for an online business in terms of marketing.
Also Read: Benefits of having an online business
For starters, you'll be required to create a budget for search engine optimization, social media, pay-per-click ads, and content marketing. SEO plays the lead role in increasing your brand awareness and establishing your online presence. In simple words, with SEO, you tell people that you exist by appearing in search engine results. You can hire an SEO agency or SEO specialist to ensure an organically high ranking in search results. The SEO agency will help you in building backlinks and optimize the content on your website. E-commerce startup costs may be different depending on the type of business. But no business won't spend on the SEO of their website.
You can go for PPC marketing if you're looking forward to gaining long-term visibility in the market. You can also create quality content in the form of blogs, articles, videos, or infographics to increase brand awareness and visibility. For this, you can hire a freelance writer and graphic designer to take care of the content marketing of your online platform.
Annual SSL certificate
An online business startup costs also include the cost involved in attaining an SSL certificate for your online website that gives customers a sense of trust in your online platform. For your SSL certificate, you can expect to spend $70 to $150 every year.
Also Read: Online business Vs offline business
Trust Marks
For your online business to be successful, it's very important to convince your customer of the fact that you're a legitimate and trustworthy business. To claim yourself as a legitimate online business, you can refer to several third parties who provide a clickable popup on your website to verify your identity as a credible online seller. 
Also Read: Steps to take your offline business online 
Payment and shipping providers
Business website set-up costs also involve a fixed fee that you'll be required to provide to your payment partners. But this only validates when you have a payment gateway option or a provider like PayPal or Square. While setting up an online business, considering an online payment gateway option is a very important step.
Let's set up your online business together
Here, at CedCommerce, our team works toward making your online business experience smooth and easy with our efficient and advanced e-commerce solutions and extensions. We can be your back support if you're looking forward to setting up an online business. We have been helping businesses to establish their online platform for many years, so we are aware of your state of mind as a newbie.
Get in touch with us today to know more about how we can help you in setting up your online business!