Online Business Vs Offline Business – Side by Side comparison
Running short of time? Get PDF of the blog in your mail.

Play Now
To know about online business vs offline business, this article will be a perfect fit for you.
These days, a number of businesses have entered the industry to reach out to consumers through various platforms. Hence it is important to understand the structure of the operations you want to use when starting your own online and offline business models. Brick and Mortar, and E-commerce are the two types of operating structures designed to start a business.
There is a huge difference between online and offline retail. So now let's discuss online and offline business models individually.
Brick and Mortar Stores(Offline Business):
A brick and mortar store/offline business is a business outlet with one physical location or more. For example, the shops you'll find in your local shopping center are known as brick and mortar shops or offline businesses.
Therefore at present many customers still prefer a brick and mortar store. They can go and physically view the product before purchasing it, as well as ask physical rather than virtual shop assistants for advice.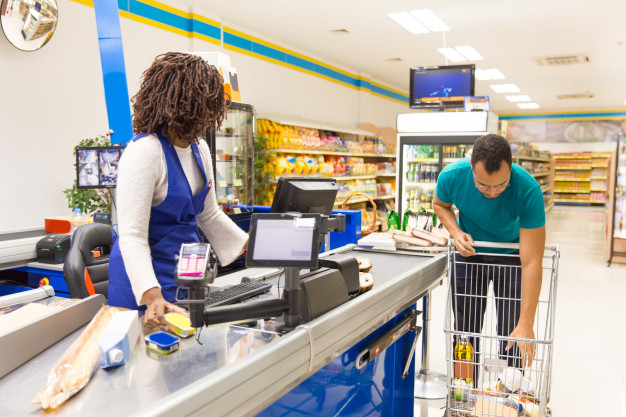 Probably the biggest example of a mainstream company in Brick and Mortar is Walmart. It is a global retailer with more than 4000 outlets in 28 countries. Moreover a Walmart Supercenter occupies a shopping area of nearly 200,000 square feet. Also, it has more than 2 million staff globally, with annual revenue of over $400 billion. Additionally being the world's biggest store, in the U.S. Walmart is the biggest food store, the second largest optical store, and also the third-largest provider of pharmaceuticals.
Benefits of Offline Business(Brick and Mortar Stores):
Form a personal relationship with customers:
Having a store for visiting customers will allow you to establish relationships with employers. Also you can meet them in person, get to know them, and show them firsthand how your brand can make things easier for them. Thus they might, in turn, be more likely to become loyal clients.
Customers can see the inventory stock:
Purchasing items from the brick and mortar stores has its own significant benefits for the customers. Many shoppers may prefer seeing items in person before making a purchase. Customer experience is one aspect that an online-only retailer can not replicate. A recent survey by Retail Dive found that "the desire to see, touch, and feel items ranks highest among the reasons consumers want to shop in stores over online." Also, the customers are looking for an opportunity to connect with a product and ask questions to you and your team before making a purchase.
Less Product Return Rate:
When it comes to shopping at a store then people try by themselves what's best for them. Consequently, this decreases the return rate. While purchasing they can easily do the trials of the items, which adds to the advantage of having a brick and mortar store. Therefore customers can see the merchandise physically and based on their interest make a purchase.
eCommerce(Online Business):
eCommerce is the purchase and sale of goods and services, or the transfer of funds or data, via an electronic network, mainly the Internet. In certain cases, the words e-commerce and e-business are used interchangeably.
The widespread use of e-commerce sites such as Amazon and eBay has led to substantial growth in online shopping over the last decade. eCommerce rose from 15% of total retail sales in 2019 to 21% in 2021.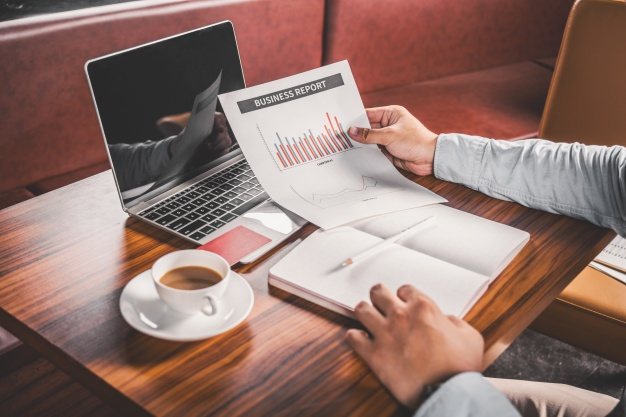 The days have gone by when commercial activities such as the exchange of goods and services for money between parties take place only in the offline mode, i.e. the customer has to go to the shop, look at the variety of products, choose the necessary items and buy them by paying the specified sum. But with the rise of eCommerce, people can buy goods with just one click, pay bills, or transfer money.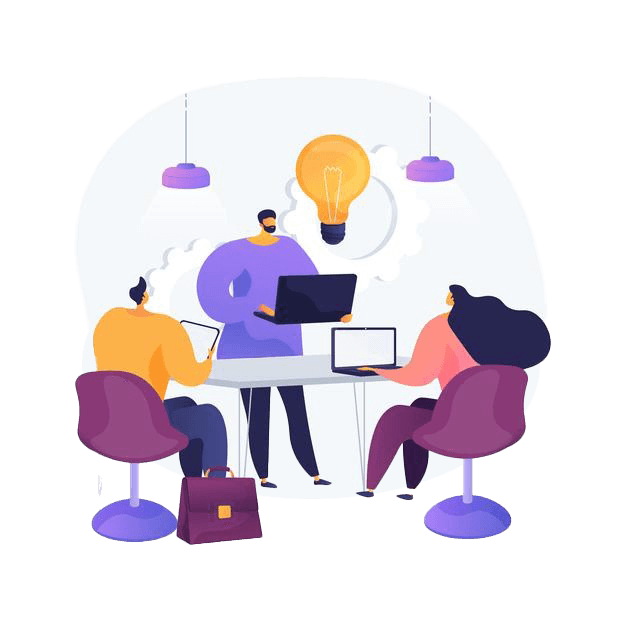 Looking to setup your eCommerce Business?
Connect with our experts to setup your business Today in easy steps.
Types of eCommerce:
Business-to – business (B2B ) 
This eCommerce refers to the electronic exchange between companies of products, services, or information, rather than between businesses and consumers. For example online directories and websites for the exchange of goods and supplies enable businesses to search for products, services, and information and initiate transactions through e-procurement interfaces. Therefore B2B marketplace eCommerce solutions help in empowering your B2B sales.
Business-to-consumer (B2C)
It is the retail part of e-commerce. It is when companies directly sell their products, services, or information to consumers. Today there are countless virtual stores and malls selling all kinds of consumer goods on the internet. Hence Amazon is the most recognized example of these sites which dominate the B2C market. So starting your B2C business is easier with the B2C eCommerce solutions.
Consumer-to-Consumer (C2C)
C2C is a type of e-commerce in which consumers trade online products, services, and information. These transactions are usually carried out through a third party offering an electronic platform on which the transactions are performed. An example of this type of eCommerce is OLX.
Consumer-to-business (C2B)
C2B is a form of e-commerce where customers make their goods and services accessible online to bid and buy companies. This is the opposite of the traditional B2C business model. For example Youtube.
Peer to Peer(P2P)
P2P Business Model is the one where two individuals buy or sell goods to each other directly without the involvement of any third-party service. Also, the third party is also not involved in the delivery or payments exchange. For example Airbnb, Aristotle Circle, etc.
Hyperlocal Business Model
It is the one in which customers can buy the item from the stores in their neighborhood. The shops under the hyperlocal business model are General merchant shops, restaurants, malls, markets, and other products and services providers.
Benefits of Online Business(eCommerce Stores):
The benefits of eCommerce business are as follows:
Less Operation Cost:
The cost of doing online business is lower because workers are not needed at each location; health or security staff are not needed. Specifically, when it comes to sales, workers are just required and everything else is automatic. Also, in some cases, no storage space is required if it's a direct sale. Therefore that's the key reason why online retailers do have certain rates lower than regular prices in an offline store.
Global Selling:
Everyone who owns eCommerce knows that if they deliver a large number of good quality and trending products then they can sell anywhere across the globe. So the businesses are expanding with the use of the Internet which provides an increased incentive for earnings. Hence helps you to make your name among the customers around the globe.
Round the clock availability:
Ever heard the phrase "Make money while you're sleeping"? An eCommerce website is open 24/7, meaning there are no restrictions on when people can shop for and buy your products, whether it's the middle of the day or the middle of the night. Therefore such availability increases the ability to earn profits and helps build a better relationship between buyers and merchants.
Operate your business from anywhere:
E-commerce websites eliminate any regional constraints that an offline business might usually face.You can be anywhere in the world and still run your e-commerce business with success. Therefore the key things you need to supervise your e-commerce website from anywhere are; access to emails, the internet, and phones.
Further read here about the eCommerce business checklist before starting your online business.
Since now you know about the online and offline business models, let's discuss online business vs offline business.
Online and Offline business models are completely different in all aspects. So for a better understanding of both the models, we have explained the difference between online and offline retail below in the table.
Online Business Vs Offline Business
|   | Offline Business | Online Business |
| --- | --- | --- |
| Definition | Purchase and sale of good via business outlet with one or few physical locations | Purchase and sale of goods via a digital platform such as an online website |
| Customer Reach | Limited  | Global |
| Cost of Setup | More | Less |
| Operation Cost | More | Less |
| Availability | Limited time | 24×7 |
| Feasibility to Operate | Can only be operated from the store | Can be Operated from anywhere in the world |
| Promotion/Marketing | Limited marketing possibilities | A broad range of promotion and marketing features available |
| Business Expansion | Local | Worldwide |
| Customer Retention | Easier to retain loyal customers | Comparatively difficult |
| Customer Support | Physical support | Virtual support |
| Refund/Return Rate | Less | More |
| Multi-Channel Selling | Cannot sell on multiple stores | Sell on multiple sales channels like Amazon, eBay, Walmart, and many more. |
| Scalability |  More time & effort to scale a business | Less time and effort to scale a business |
| Competitive | Less competitive | More competitive |
| Dependency | Less dependent or independent on external platforms | Highly dependent on a platform |
| Brand Visibility and Development | Visible to a limited audience and takes time to build as a brand | Globally visible and potential to become a brand in months |
| Nature of Business | Offline business is seller/company driven | Online business is customer-driven |
| Employee Headcount | More employees required | Fewer employees needed and can manage work remotely |
| Maintenance | High-cost infrastructure management  | Less Cost required for maintenance |
| Sales Channel | Radio and print advertising – including billboards, signs and pamphlets – telemarketing, and television ads | Sell through the different type of online marketplaces, social media platforms, email marketing, messaging apps etc. |
| Performance Analysis | Complicated and time taking task to analyse the performance | Stats and figures updated in real-time so performance analysis is easier |
| Trustworthy | Mouth to mouth popularity bulids trust  | Reviews available can help in building more trust  |
What Do You Think Is Better?
So this was all about eCommerce vs offline business. Hence the difference between online and offline retail has made online retail ahead. Therefore among online and offline business models, online business(eCommerce) is the future.
A crucial key step that an enterprise business has to take is choosing the right eCommerce platform and solution. Thus contributing to your business growth and improving customer experience are the two major motives of an ideal eCommerce solution. Moreover at CedCommerce, we have a full-fledged team of experts that help enterprise retailers like you to analyze, plan, and successfully set your business online.
Click Here to learn how our powerful service can reinvent your Enterprise operations and open up new revenue streams.
Since there is a vast difference between online and offline retail and eCommerce is more in demand, so now let's know about its future.
Future of eCommerce: A New Business Model
What is the future of eCommerce? Have you ever pondered over this question?
Capitalizing on the right trend in eCommerce can catapult your business to big heights. Amazon is an excellent example, in this ecosystem.
Since it is expected the global eCommerce marketplace will hit a whopping $5879.1 billion by 2022. That's a huge number but you need to be on top of your game to even get a tiny chunk of this pie. Also you need to be in line with all the advances in technology alongside customer demands.
The e-commerce experience will enhance and improve the value of shopping. Despite technology continually changing, we are marching towards new signs of progression. Also many business owners are keen to remain on top of running a profitable business.
In the future, eCommerce and social media will be together. Because of that, people are expecting a more streamlined shopping process. It will gain more momentum as the new shopping apps will be introduced by several platforms. On the other hand eCommerce is rapidly increasing, new data and stories have also shown that Pinterest, Twitter, and Instagram can take over and become the main place for merchants to make their sales.
How Multichannel selling will be the future of eCommerce?
Also the other main factor which can be seen in the future is that multi-channel selling will be more preferred. Since customers first compare things on different marketplaces and then buy. Therefore multi-channel selling would be the preferred option for sellers in the future and to take their business online.
Also Read: Why Online Business is in demand in 2023?
Therefore by now, you must have known about the comparison between online business vs offline business and what is the major difference between online and offline retail and its benefits. So now it's time for you to move your store online in just simple steps.
To sum up the difference between online and offline retail, it can be seen that online and offline business models have their own pros and cons.
From successfully building your business online from scratch and taking it to the next level, team Cedcommerce does it all. Moreover we provide a wide variety of solutions and services which ensure the smooth operation of your entire selling campaign. Also our expert service includes – eCommerce website development, PWA solution, store speed optimization, migration from one platform to another, custom extension development, consultation service,  digital marketing and SEO, building personalized solutions based on seller's need, theme customization and much more.

In fact more than 11,000 sellers from all around the world trust CEDCOMMERCE solutions and services. So what's stopping you?
Start your business Online With CedCommerce
At Cedcommerce, we recognize the commitment, hard work, and diligence needed to develop, manage, and scale a profitable online enterprise. Thus, we go beyond the fundamentals of eCommerce software and seek to help merchants find success in the eCommerce space around the world and also help them to build the business from scratch. This involves how to find a product to sell in order to be innovative with digital marketing tactics to comply with business laws.
So all you need to do is connect with us, and the rest we will take care of it.