Success Story: Find how Xari's Boutique Grew Its Visibility With Amazon by CedCommerce Integration App
Running short of time? Get PDF of the blog in your mail.

Play Now
Xari's Boutique
Shopify products on Amazon!
A Latina-owned Shopify business; Jovanna from Xari's Boutique is a proud entrepreneur who retails women's fashion with reasonable prices and quality services. As a woman of vision, she swears by the motto of providing a superior user experience to the store's customers. To sum up, she writes 'My valued Customers will always be at the Heart of my Business!'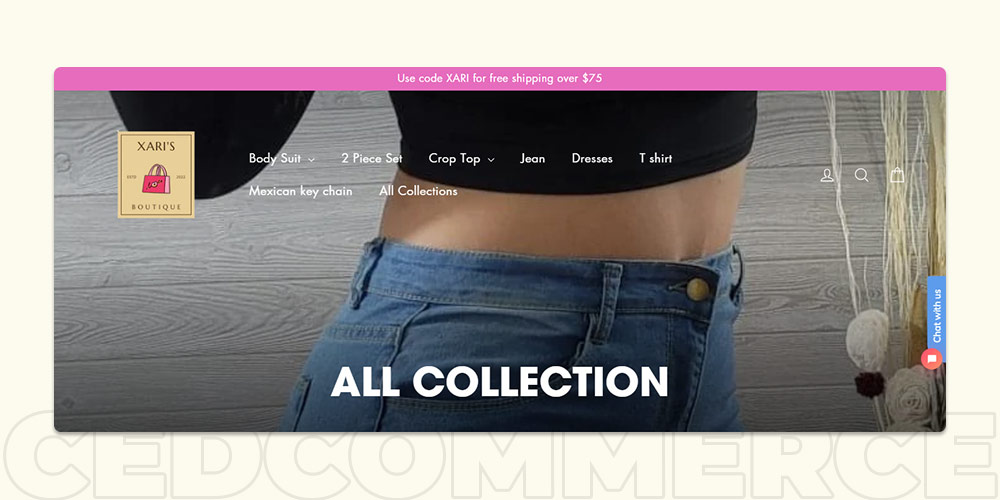 As a new online merchant from New Mexico, this boutique sells products. As a result, they can be like body suits, tops, jeans, dresses, T-shirts and Mexican keychains. Some of the store's best-sellers are body suits and dresses.
Limitation at hand
New merchant selling online
Jovanna wanted to get more sales and attract better buyers for her products. Hence, on a global selling platform, third-party sales on Amazon are growing at 52% a year! Sellers might be at an advantage when putting Shopify products on Amazon!
To start Xari's journey of online selling was in itself, a limitation. Therefore, apart from the market competition, a quick and systematic set of business operations and management might be expected out of any new seller. Hence, such other underlying limitations could be presented as:
Create and sync listings
Simplify orders and shipments
Handle two platforms (Shopify and Amazon)
Inventory management
Inevitable retail errors
Solution at hand
Shopify products on Amazon!
The new seller chose CedCommerce to help her in selling online. Hence, Amazon by CedCommerce is an official Shopify sales channel app that attracts merchants globally. Moreover, it supports clear connectivity between a Shopify store and Amazon. Sellers can:
Create and synchronize listings between Shopify and Amazon.
The app supports selling operations on Amazon for merchants in almost all parts of the world right from the Shopify store.
The app allows the selection of suitable promotions and pricing, a range of products and categories to sell. Likewise, a choice of fulfillment model and more.
Connect more than two local Amazon accounts to enhance. Also, it retains control over Shopify and Amazon 
Sync and track inventory. Also, manage (in near-real-time) business inventory and shipment 
Broadcast offers and deals right from the integration app. Moreover, it directly uploads Product feed from Shopify to Amazon Seller Account.
The business witnessed a 25% increase in online traffic
Shopify products on Amazon!
Jovanna's venture right away showcased a major change in sales. Moreover, increase in store traffic, after choosing CedCommerce's Amazon integration.
As a result, The Shopify store experienced a 25% increase in online traffic which furthermore, brought a massive modification in its sales figures!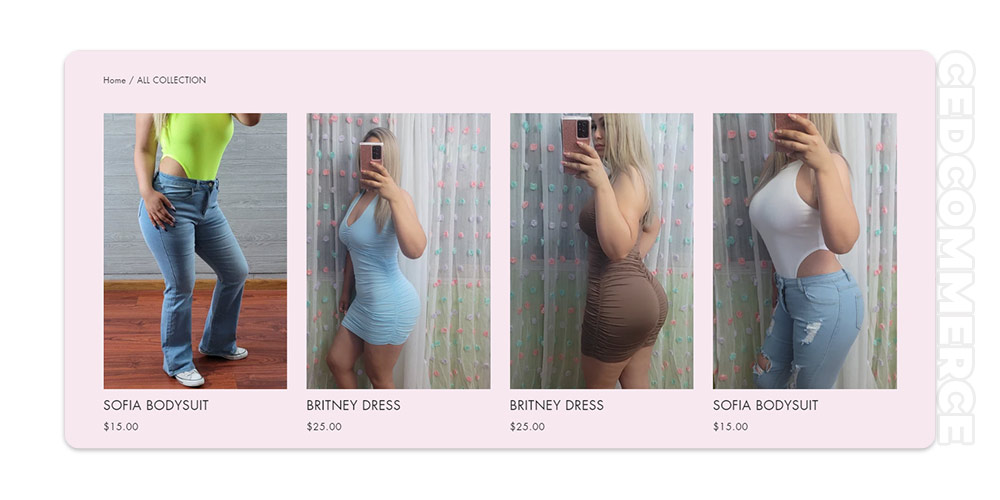 CedCommerce's team of experts, account managers and business aid operators helped with the store's:
First online retail experience
Easy inventory synchronization and management
Predefined product templates to minimize manual actions
Data flow of orders and related shipments 
In a feedback conversation, when asked about utilizing this integration app in the future. With a definitive 'yes' she believes  "because they (CedCommerce team of experts) help in what is needed!"  
Conclusion
To conclude, this boutique store from Mexico takes pride in its cultural and regional diversity. Also, aims to make the most of it for an unparalleled consumer base. 
Shopify products on Amazon!
CedCommerce's easy-to-use integration apps for other marketplaces too. Such as Walmart, eBay, and Etsy also make the cut. And aid sellers towards retail perfection. 
Check these Shopify sellers out who shared their selling journey. Also, talked about major business challenges and how to overcome them!