Progressive Web App Limitations: Myths Busted
Running short of time? Get PDF of the blog in your mail.

Play Now
While Progressive Web Apps have become quite popular, there is still a lot of misunderstanding related to it. Everyone's understanding of the term is different and that has led to misunderstanding leading people to believe that a lot of PWA drawbacks exist. So this entire blog will be dedicated to de-bunking PWA Myths and Progressive Web App limitations that are not true, obviously! This will show you just how cool Progressive Web Apps are and how they can be an asset for your online business as they have been to so many. 
Check out our Magento 2 PWA Theme for eCommerce to keep up with the trends

Progressive Web App limitations: Myths busted
Myth 1:PWAs must be downloaded from an app store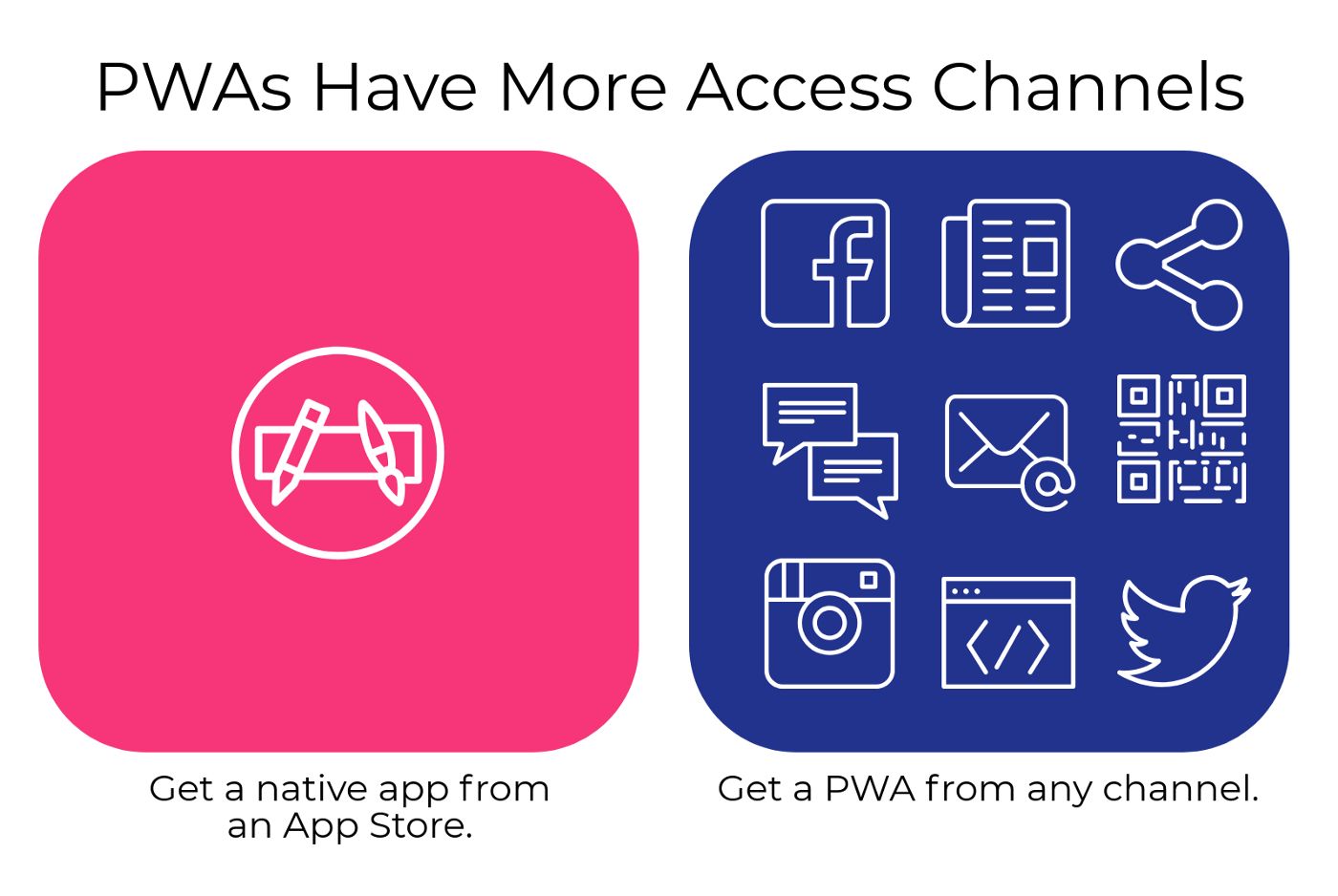 Via: medium.com      
This has to be one of the most common misconceptions about PWAs, that they have to be downloaded from an app store.
While companies like Twitter and Starbucks have put their PWAs on the google and iOs app stores, it is not needed to do so.
Click to take a free demo of our theme
This is one of the most distinctive features of a Progressive web app. You can easily access it from a website, totally eliminating the need to download it from an app store.
This feature not only provides ease of access to the users but also saves the business from additional costs.
Myth 2: Developing a PWA solution can be expensive
PWAs come loaded with features and have proven to be a boon for many big brands like MakeMyTrip and  Twitter. How? By boosting conversions and helping with SEO, so businesses have a misconception that PWAs are expensive to develop.
In fact, PWAs are more economical to develop than native apps. This is because they are developed just like a website is and need no special coding like apps. You also have to develop an app for each platform which just adds to the cost.
While PWAs may be a tad bit expensive when compared to a traditional website, the benefits of developing one don't let you feel the pinch.
Myth 3: Hiring specialized talent to develop PWAs
Progressive Web Apps are developed the same way websites are, i.e, using HTML, CSS, and JavaScript. So, there is no need to hire people specifically for developing PWAs. 
Watch the video to know just what a perfect PWA solution should be like
What you can do is train the existing developers who are versed with HTML and JavaScript, there will be no problem.
Myth 4: PWAs need to be created from scratch
Another common misconception that often seems like a Progressive Web App limitation or a PWA drawback is that you have to develop a progressive web application from scratch. 
No, you can create PWAs from existing websites and do not have to always develop one from scratch. This not only saves time but also money, and gives you the advantage of having a website and an app, all in one.
Also read- How is Magento 2 PWA reviving eCommerce for mobile audience?
Just by adding a service worker and manifest.json file to your website you can transform your website into a PWA, hassle-free!
Myth 5: PWAs and websites are the same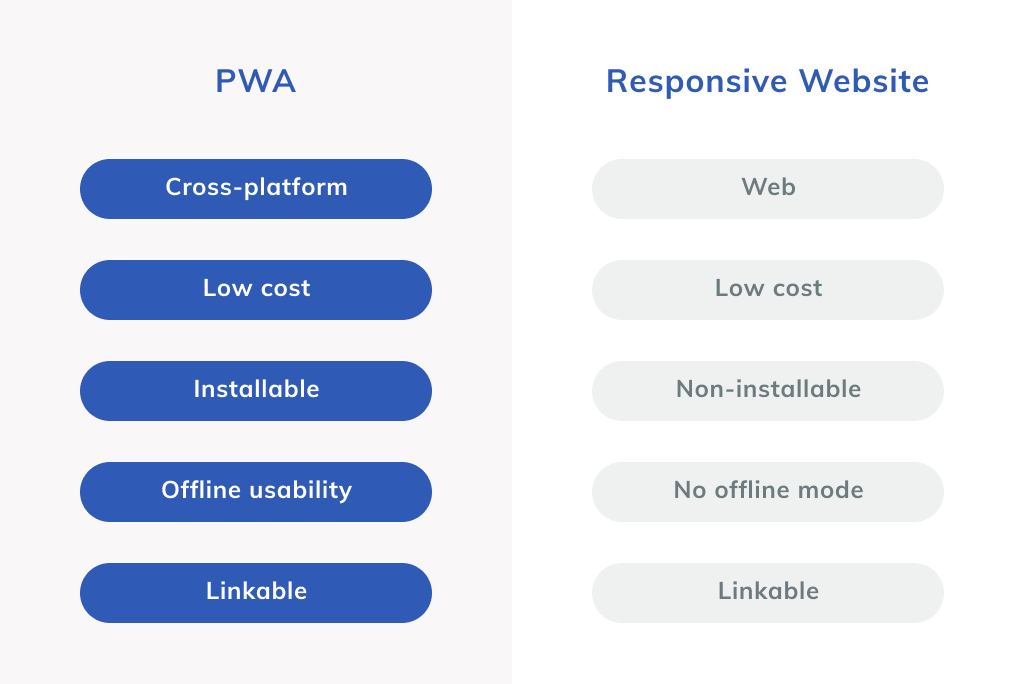 Via: medium.com 
This is by far the biggest myth when it comes to PWA drawbacks. People are often confused about this and thus think them both to be the same.
PWAs are built on the same grounds as a website and can be accessed from one. But when it comes to functionality, PWAs are nothing like a website.
Check out our fast loading, easy to use Cenia Pro theme for Magento 2 PWA

For example, PWAs
can function offline
are super fast
give the user a native app experience.
PWAs are mobile-friendly and work seamlessly even with low network bandwidth.
Even though progressive web apps and native apps share a few similarities it's safe to say that they are not the same thing.
Concluding thoughts
It was absolutely necessary to debunk the most common myths that surround PWAs. Businesses often are misguided or they are apprehensive about investing in Progressive Web Apps after hearing rumors. But I hope after reading this, you will know better!
PWAs are constantly progressing, but they have proven to be an asset for so many big brands.
Investing in a PWA Development is the right thing to do if you want your business to be a part of the future of eCommerce.
And when it comes to questions related to PWAs or PWA drawbacks and myths, contact us and we will be happy to guide you through the process. You can also check out our blog for PWA-related queries.