Popular PWA queries of merchants
Running short of time? Get PDF of the blog in your mail.

PWA queries of merchants are increasing exponentially with time. Obviously, it creates a lot of noise in the eCommerce community. Many big companies including the likes of Alibaba, Forbes, Flipkart, Facebook, Twitter, MakeMyTrip are reaping massive gains from PWA for the past 2-3 years.
Now the question is, How smaller enterprises can leverage PWA for eCommerce too? Find answers to all your queries about PWA in this post.
All the small bits and pieces will help you solve the PWA puzzle for the better.  We will explain you're curious queries on Progressive web apps in an easy-to-understand way, even for starters. So let's take an overview of the questions we have answered in this post.
Every aspiring entrepreneur needs to get cross-platform compatibility to set up a business. It is very difficult to survive as a business with one target audience. The online strategy has to engage multiple digital channels available to access the internet. Visitors have computers, mobiles, tablets, many other smart gadgets to reach the online business. Progressive Web Apps is a solution designed to meet this demand. If PWA still feels like a far-fetched solution, then you are mistaken. It is highly insisted that you better take cognizance of it before it gets too late.
Let's take you through the basics of PWA to understand why PWA is attracting big enterprises all over the world. This will give you an idea about the advantages of using Progressive web apps for eCommerce.
The general PWA queries
PWA is a software application to create a website that uses interactive elements of native apps. If the web and native apps together have kids, they are Progressive web apps. As simple as that. PWA takes a handful of features from eCommerce websites and combines them with handpicked features of native apps.
Alex Russell, a programmer in Developers Team of Google gave the concept of progressive web apps for the first time in 2015.
Alex Russell introduced PWA in Google Developers in 2015. The primary approach behind PWA for eCommerce is to provide an enhanced user experience to the users on mobile browsers. The user experience of PWA closely resembles that of native apps.
Avail an exclusive guide book on Magento 2 PWA for free–An introductory guide to Magento PWA Studio for eCommerce
What makes PWA a perfect solution for eCommerce?
Progressive web apps enable a lot of interactive features of the website. It makes the website responsive to the device of the visitor, irrespective of the fact that it is mobile or computer. You need a business website that can start the engagement and attract visitors to your product. PWA for eCommerce makes this possible for mobile audiences.
Best PWA Examples that propelled business towards success
Here's a webinar that explains a cognitive future of expansion for your eCommerce with the help of Progressive Web Apps.
It makes a customized user interface based on the user's interest drawn using the cache data of the device being used. PWA offers a sublime user experience that is on par with native apps. This gives any business every opportunity it needs for the conversion of its visitors into customers.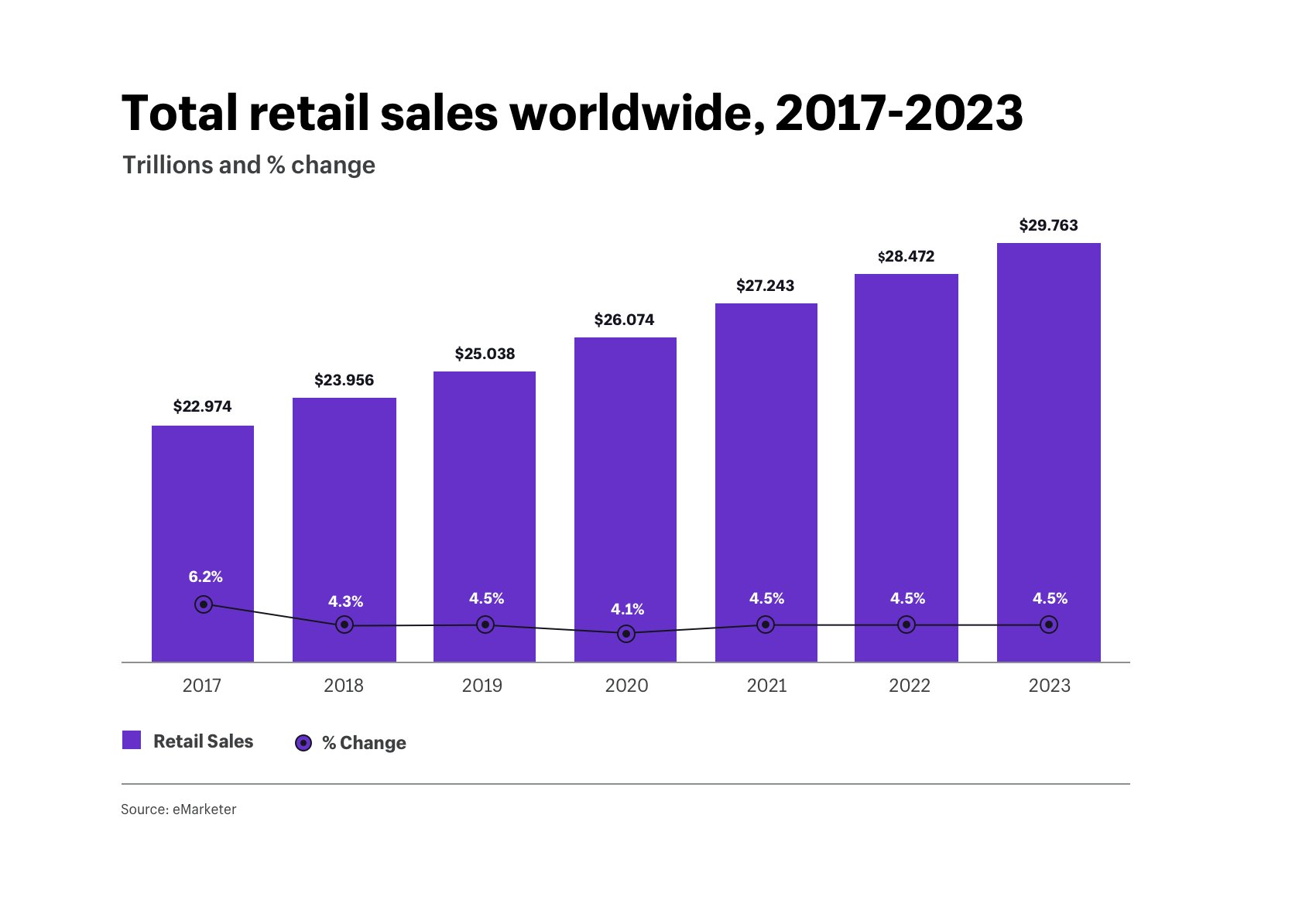 Source – The Global State of Mobile – ComScore
These PWA queries will help you understood an overview of what Magento PWA is capable of.
PWA empowers eCommerce businesses by giving them :
Responsive Web Interface: interactive, responsive, smooth and fluent interface, seamless navigation and surfing
Compact & cross-platform compatible: Access in poor or no network, independent service workers, cross-platform integration
Engagement Friendly: engagement & re-engagement tools like home-screen launch icons, push notifications, enhanced SEO, web discoverability
Why PWA is "Progressive"?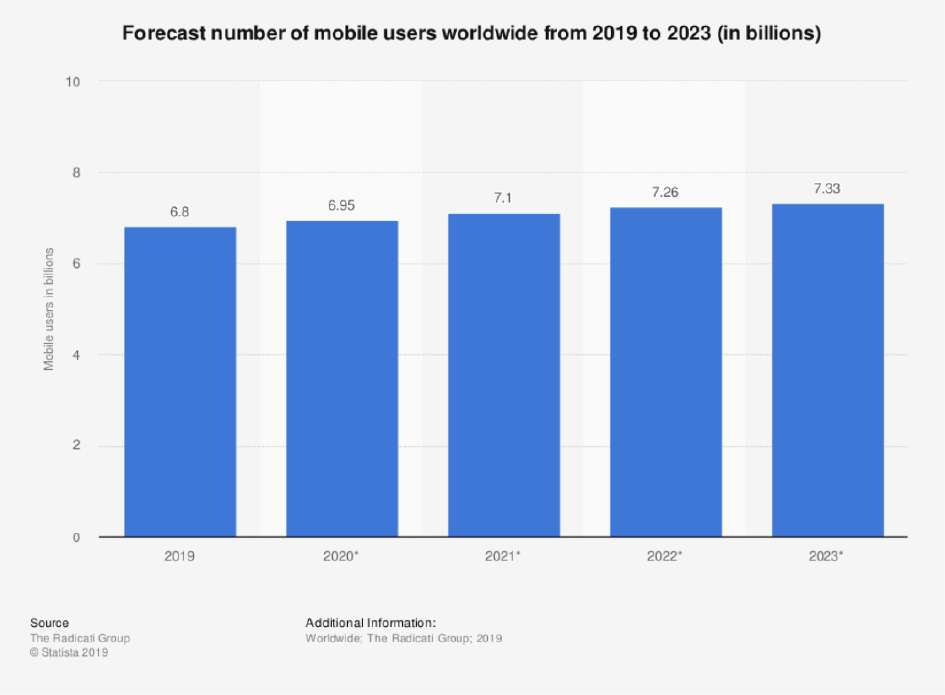 Source – The Global State of Mobile – ComScore
PWA is Progressive because it makes up features of progressive apps. It differs from any ordinary website. Most websites use and store cache at the start and end respectively.
But progressive web apps can update the cache when the user is interacting. Thus, PWA can serve all the functions without storing unnecessary data as cache memory.
Any progressive app involves a manifest.JSON file, service worker, and a shell application. Service workers are the scripts that run the web application in the background, even if the internet connection is poor or unavailable. This is the reason PWA can save progress offline and send a push notification.
Manifest.JSON allows the website to create home screen icons and makes it responsive i.e adopts the website according to the device of the user.
This makes PWA responsive, adaptive, and interactive. But it functions progressive application but it is accessible by URL. The web protocols ensure data is safe from any ill-intended breach.
Why using PWA for eCommerce is beneficial for business?
More and more people are constantly joining the bandwagon of mobile internet. It is becoming clearer that mobile has a bright future in eCommerce. This is now a prerequisite for eCommerce websites to engage with mobile users.
The average websites do not create interest in users over the smaller screen size of the mobile. PWA for eCommerce comes as an impact worthy proponent in the mobile-savvy generation. Thus PWA serves a significant advantage to any average eCommerce website by providing :
Better adaptability for mobile users
Increased user engagement
Fewer development costs
Seamlessly faster in performance
Efficient SEO
Higher Conversion Rates
(Interesting read – How PWA Boosts Growth of Small Business?)
How users can access progressive web apps?
Users can simply access PWA with no app downloads or heft data consumption. All users need to do is open the URL on the web browser of their device & PWA launches the page on one tab.
Despite being a website from the core, the user experience and interactive appeal of PWA websites resemble native apps. This makes it more engaging for any visitor landing on the page and more likely to get impressed by the products and services.
The PWA can add launch icons on the home screen of a device just like native apps. This makes to make it accessible with a single tap. Once linked, the progressive app can drop notifications on the smartphone.
The cache memory also saves the structural data of the web pages. The cache is used every time the application opens on the browser, saving time and data.
Do all browsers Support PWA?
PWA is compatible with most of the browsers across all platforms. But everything was not this sweet earlier. PWA could not run on certain browsers at the beginning. Some issues are gradually resolving with time. It becomes more of a necessity for browsers to support PWA for eCommerce as it is growing with each day.
Today, all the major browsing apps on the computer (Microsoft, macOS) and mobile (Android, iOS), etc support service workers. This enables them to perform offline functions.
The support for web app manifest is also available on most of the popular browsers, along with all platforms. The last one to update its compatibility for manifest.JSON is the Safari browser of iOS, which it got by the end of 2018. It enabled PWA to keep the same performance on iPhones as the browser allowed it to keep the cache.
Even today, iPhones do not permit some PWAs to add home screen icons that don't abide by its restrictive policies. However, the same web apps face no problems as such on Android OS. So, the compatibility of PWA can often vary from one platform to the other.
How are web apps different from mobile apps?
Native apps give a lot of freedom. We can design them to do more complex functions with relative ease. The native apps can manipulate system settings, use the mobile's hardware, use the data storage, avail and access functions of other apps for their own tasks and leverage the most out of sensors and capabilities of the device.
PWA restricts certain functions beyond which they can not go. Because of their dependence on the browser, they can only do a little bit more than surfing, uploading, and downloading. You can easily see that PWA is way more dependent upon the browser more than the device itself. It is way different from the native apps.
In the end, native apps are complete programs in themselves. Native apps give businesses more scope of developing functions because they are completely self-dependent in operation.
PWAs are more of an interactive theme to turn websites as interactive as native apps. Beyond user experience, a lot of things are pretty much different in web apps concerning native apps.
(How to find a more suitable option for your business? Figure it out here – Progressive Web Apps Vs Native App: What is better for business?)
Is PWA an alternative to native apps?
No, PWA is not an alternative for the native apps. It was never meant to be a rival of native apps. PWA is an interactive web application that enhances the website. Web applications curate a better user experience making it easier for interacting with the user. So PWA may feel like native apps while using. But it is not equivalent to mobile apps in functionalities.
Keeping the app like features aside, PWA is just a website that can not run without the support of a browser. Contrary to this, Native apps run on their own and can be considered full-fledged software as a whole.
As the number of mobile users is increasing, business websites need to adopt an interactive approach for users on smaller screen sizes. The scale of diversified functionalities of an app is too much for PWA.
PWA is developing constantly and new possibilities are being explored with time to expand the canvas of web apps. Ultimately, you should not expect PWA to turn magically similar to native apps.
PWA is a website based application that gives it a conceptual limitation. So PWA is different from Native apps and must not be considered an alternative in any.
Are there examples of successful PWA?
There are a plethora of websites from eCommerce, news & media, entertainment, apps, and game developers and popular social media platforms all have implemented PWAs for enhancing the engagement with their visitors.
Most of the popular social media platforms such as Twitter, Facebook, Instagram, etc have all transitioned to PWA to provide a high interactive value to their users.
The success of PWA is noticeable. It is creating a positive influence of significant volume in most cases. Especially considering how eCommerce websites are flourishing with the help of PWA is a testament to the smaller business.
The metrics which is usually showing the most improvement include visitor to lead conversion, low bounce rate, number of active visitors, average time spent per page by each visitor, sales conversion rate etc.
Some of the popular examples of successful PWA other than Facebook & Twitter –
Forbes – popular international media firm
Flipkart – India's biggest e-commerce website
AliExpress – popular e-commerce store in the Asian market
The Washington Post – renowned news agency of US
Trivago – Popular travel and adventure booking website
What costs more, PWA or native apps?
Progressive web apps are a very cost-efficient and effective solution from a business perspective. The PWA is specifically a preferable option for you if you have to deal with budget limitations. PWAs do not need separate coding for the different OS but native apps have to deal with many small and large details.
There are separate codes for iOS and Android. Therefore, it is easy to see why creating a native app from scratch is a very complex work that requires a lot of effort, possibly from a team of more than one person. This makes native apps development a more time and money-consuming process.
(For more insight, read – Progressive Web Apps: Benefits & Challenges)
Concluding Remarks
There is no reason to be dubious about PWA. PWA gives a huge opportunity up and coming business. They can develop an effortless reach among mobile audience without any heavy investment. The mobile audience is growing exponentially and likely continue the same way for the next few years. There is hardly anything wrong with choosing PWA for your eCommerce venture.
This makes PWA for eCommerce even more significant. as it offers a cross-platform solution in a budget which even smaller business can afford without stress or burden.
About Magento PWA Studio Theme by Cedcommerce
You can find many options for progressive apps these days. Those looking to adopt PWA for eCommerce can always rely on the Magento PWA Studio. It is a great choice for a multitude of reasons. Magento is a brand to reckon with among the eCommerce platforms.
By opting for Progressive Web App Theme by CedCommerce for Magento 2, you can rest assured to get the best possible web application to engage mobile audiences towards your business. (Read more about the installation Magento PWA theme for your eCommerce, visit – What Is Magento PWA Studio? How To Install It?)
Experience the Demo of PWA for Magento 2 website to explore the immersive eCommerce.
Check out our webinars. Get an in-depth insight before the implementation of the Magento PWA Studio theme to your website.