PWA for eCommerce: Why Magento Merchants need to go for it?
Running short of time? Get PDF of the blog in your mail.

Play Now
Wondering what the buzz around PWA for ecommerce is? So, let me tell you that a PWA or a  Progressive Web App is nothing but an amalgamation of a browser and a native app and Magento PWA is a set of tools that are used to build a PWA on top of Magento 2. It looks, feels and works like an app, all while being a browser. 
BookMyShow had an increase of 80% in conversions, MakeMyTrip saw a threefold increase in conversions, Lancôme experienced an increase of 17% in conversions, OLX had an 250% more re- engagement while AliExpress saw a double increase in page visits.
How was this achieved? All of the above businesses have one thing in common, they all launched their store through PWA development and as you can see, the results are rewarding.
Do you want to know how Magento PWA studio can be a game changer for your ecommerce business? Read on to get the best insights for your business and to know more about Magento 2 PWA.
Let us help you create your own PWA to stay ahead of the game

All you need to know about Magento PWA Studio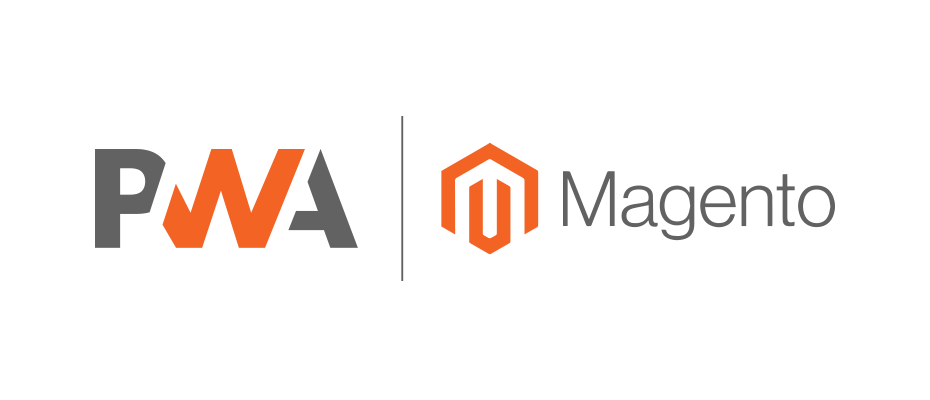 Magento PWA studio is a set of tools that enables the development and maintenance of a Progressive Web App on Magento 2. It is a collection of tools that allows developers to build a PWA.
Some tools that, are offered by the Magento PWA Studio are:
PWA Buildpack: A tool that helps with the PWA storefront development. Peregrine:  A component library to add logic to UI components. Babel- preset- peregrine: A plugin that is needed to use the peregrine library component. Venia- UI: A library that holds the visual components for the PWA storefront.
Tools such as GraphQL, Webpack and React are used to ensure an improved performance and to increase extensibility, making Magento PWA studio a popular platform for the development of PWAs for ecommerce.
Features that make Magento PWA Studio a must have
1. Enhances brand visibility
While browsing your website, the user may have no clue that you have an app that is going unnoticed in an app store, but with PWAs this gets rectified as they offer the same website as an app.
2. It is SEO friendly
Since, PWAs are extensions of the web browsers, the content they have automatically becomes eligible for search engine optimization, unlike native apps. The bots crawl the content of PWAs but as we know that is not possible for native apps.
Also, factors like lower bounce rate, better conversion rates, re- engagement with the users and so on are important factors that determine SEO ranking of PWAs.
3. Improved engagement
Similar to a native app, PWAs are built with the capability to send push notifications to their users. These notifications promote engagement as they tend to persuade the user to check out what they have to offer.
For example, a push notification that notifies the user about an exciting offer or a special discount or simply about the existing offers will persuade the user to check out the PWA.
The notifications ensure that the users are constantly aware of the PWA as compared to a native app, where the user may have to open the app and check out the offers, that is at times too much effort and loss of time for the user.
In a report by Google, it is stated that nearly 60 percent of users allow push notifications to be sent, that shows the amount of engagement they have with PWAs.
4. PWA for ecommerce enables Re- engagement of users
We all know that nearly half of the world's internet traffic comes from mobile users but did you know that only one- third of the total mobile owners download apps monthly? People have various issues with apps, especially related to space and functionality, all of which affect engagement of the users.
PWAs cross these barriers and ensure re-engagement through various features like working offline, they take up a fraction of the space as compared to native apps, and function more efficiently.
For example, OLX in India, after launching their PWA, boosted re- engagement by 250 percent .
5. Exceptional performance 
According to google, 53 percent of users will leave the webpage if it takes more than 3 seconds to load. In a matter of seconds, you can use users because of your slow loading app or webpage.
PWAs are built specifically to deliver better and faster performance than an app. Take a look at the example of BookMyShow. Their website  was slow loading that affected their bounce rates. After switching to a PWA,  their website loaded in 2.89 seconds and this in turn increased their conversion rates by 80+ percent.
Does your website need a PWA?
A total of 79 percent of mobile users have purchased online, through their mobile device in the last six months and in 2021 the number of mobile phone owners has increased to 62.24 percent. 
These statistics are proof of the power of mobile ecommerce and that PWA without a doubt can work wonders for your business. But then again, the purpose of needing a PWA for ecommerce business can vary from business to business.
One business may want to increase their brand visibility while another may want to increase conversions or decrease their bounce rate.
There are many businesses that have benefited from implementing PWA so given below are a few reasons why your business may need a PWA:
1. If your conversion rates are not as expected
Many ecommerce businesses fail to understand why their conversion rates are suffering. Many case studies show that slow web pages and slow loading native apps effect conversion rates.
For example, Rooted Objects, a company that sells luxury wear online, was suffering with low conversion rates due to their slow web performance. They opted for a PWA to be created on their Magento 2 storefront after which they saw an increase of 162 percent in conversions.
2. If development costs are too high
While  promoting your business you will probably need to think about multiplatform strategies, that means developing your website, mobile friendly website, an app for iOS and an app for android. 
The cost for developing all these will amount to a large sum and while most businesses have no problem spending, it still does not ensure that the apps will be downloaded.
For this, PWAs can be used as the development cost is a fraction of what a native app would cost.
3. If you want to enhance user experience
PWAs are desktop, mobile and browser compatible, they have fast loading pages, work even offline and are super easy to install. All of these add to enhancing user experience which in turn help to boost re- engagement as users find it easy and fast to use.
4. If you are in the initial stages of a startup
Startups have great fresh ideas but most of the time, may not have the finances to support those ideas.
Using PWAs you can get into the game and against your competitors as PWAs eliminate the need to develop apps for different platforms and also the cost factor that comes with it.
Create Magento PWA for your online marketplace

How to develop PWA for your Magento store
You can choose from the following to develop your PWA for your Magento store:
ReactJS 
It is an open- source JavaScript that is used to develop user interface components. It is a front runner when it comes to implementing new patterns and also ReactJS offers simple and clear solutions.
VueJS
It is an open-source front end JS framework that is used to build single- page applications and user interfaces. It focuses on offering simple solutions.
Angular 
It is a TypeScript open source framework that is led by google. It is used to build single page applications using TypeScript and HTML.
Also read- https://cedcommerce.com/blog/install-magento-pwa-studio/   
Watch the video to know how to enhance your Magento PWA experience with our Cenia Theme
Brands that gained from PWA.(success stories of select Magento merchants that chose PWA)
Cloth face masks
Minke Buikema wanted to make and sell designer face masks in the time of the pandemic. There was no way people were going to go to a physical store in the midst of the pandemic, so the best option was to have an online store.
She wanted a solution very fast and so decided on a web application based on the Magento PWA studio as she wanted her PWA to have fast loading speed, user friendly and the ability to add the icon to the home screen.
By choosing the CedCommerce Cenia Theme for Magento 2 PWA Studio she was able to start her online store, Cloth Face Masks, fulfil all she had in mind and achieve great results.
The Roasters 
Eleutheria Poci, the owner of an online store for coffee and beverages, The Roasters, wanted an entirely new and simplified solution for her website and thus she approached CedCommerce to help her.
She wanted a headless PWA theme and so decided on the Cenia Pro PWA.
The results of opting for a PWA was that it worked even with no connectivity or very less network, increased engagement, was cost effective and delivered high performance.
EthnicSmart
EthnicSmart is an online B2B marketplace for enthnic clothing, owned by Mr. Balachandran. They had a native app but it was not delivering the results they wanted, the user base was limited to 30 percent only.
Mr. Balachandran then decided to experiment with PWA and approached Cedcommerce and therefore decided to go for the Cenia Pro PWA theme for Magento 2.
Within a week of its launch, EthnicSmart PWA increased around 19000 subscribers. It's also improved its mobile web appearance by working at lightning speed and being completely user friendly.
Almutlaq Furniture
Almutlaq Furniture got easily customizable solutions for its PWA. The solutions are super user-friendly and compatible with any of the eCommerce websites. Watch the reviews of Hamdi, the eCommerce manager of Almutlaq.
Conclusion 
There is no doubt that the world we live in now has become mobile first in every way possible, especially changing the way people shop.
People are no longer interested in slow loading pages and non- engaging content but expect swift and reliable connection with fast loading pages and a great user experience.
We can all agree that native apps cannot deliver all of the above and we have all faced glitches from time to time while using a native app, but Magento PWA is known to deliver.
No matter what your business strategy may be, PWAs will help you get in the game and against your competitors. The reach and user experience of PWAs for ecommerce cannot be ignored nor compared to that of a native app.
So if you think that your business may not be achieving or performing as expected, maybe think of a different approach? Go for Magento 2 PWA theme for ecommerce or Magento 2 Multivendor Headless PWA Studio Solution see the change in the results!