How To Make The Most Out Of Black Friday Shopping 2021
Running short of time? Get PDF of the blog in your mail.

Having trouble preparing for Black Friday Shopping 2021?
Well, it's obvious to get tense while preparing for the biggest shopping spree of the year.
From a seller's perspective, there are thousands of things to take care of – whether it is your inventory, staff, website, sales & discounts, and the list goes on.
You haven't done with the previous issue and the next crisis is already here. Being engulfed with all these Black Friday sale preparations you might wonder, is there an easy way to handle this immense pressure?
Don't worry you are not alone experiencing such a scenario.
Let's Cheer you up a little!
How about I say that there are solutions to all your problems. All you need is smart and strategic planning for the Big Black Friday Shopping.
Before going into any further details you first need to know why Black Friday is the most crucial day for a seller.

Why is Black Friday Significant From A Seller's Perspective?
There is no denying the fact that this day is the best key for a seller to connect to the customers.
Falling annually on the day following Thanksgiving makes it the biggest opportunity for customers to begin with festive Christmas shopping.
A recent report from the NRF concludes that last year a total of 700 billion dollars of shopping was done all around the United States. The report further concludes that the average sum spent by an individual customer is 1000 dollars.
That's really a gigantic amount!!!
One would be a fool not being a part of the busiest shopping day of the year.
I think I have made myself very clear about how Black Friday is the biggest opportunity for a seller to gain maximum benefits, and the best part is that all in a single day.
Black Friday 2020 Sales Statistics
On Black Friday 2020, 100 million shoppers did the shopping online (up 8% YoY)
Buyers marked 2o20 Black Friday as 'Early Shopping Opportunity' and 52% of shoppers took advantage of early deals
Last year, top-selling products were "Super Mario 3D All-Stars," "Animal Crossing," Hot Wheels, AirPods, Lego sets, HP Laptops, Apple Watches, and Samsung & TCL 4K TVs
Shoppers spend $14.13 billion during the Black Friday week
This year, the sales are likely to grow about 20% and hit $17 billion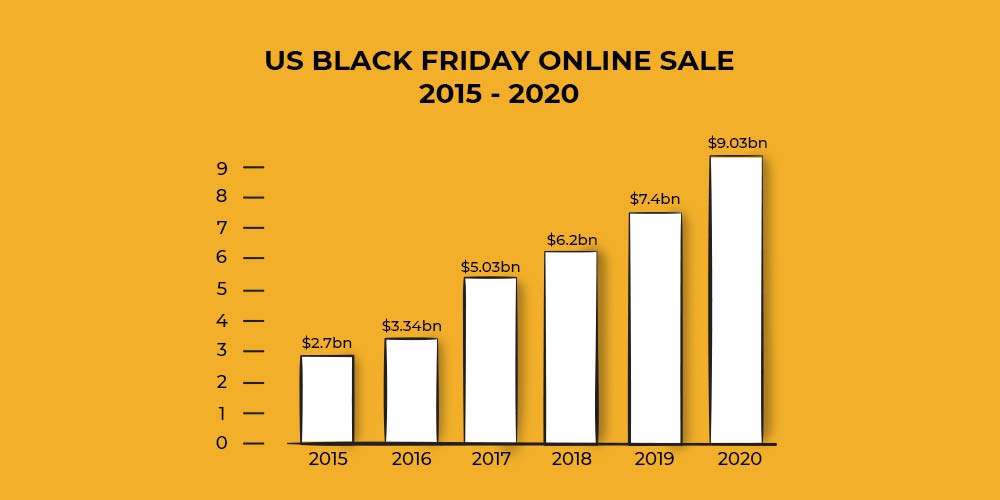 Black Friday Sale: Offline Consumer Shopping 2015 to 2020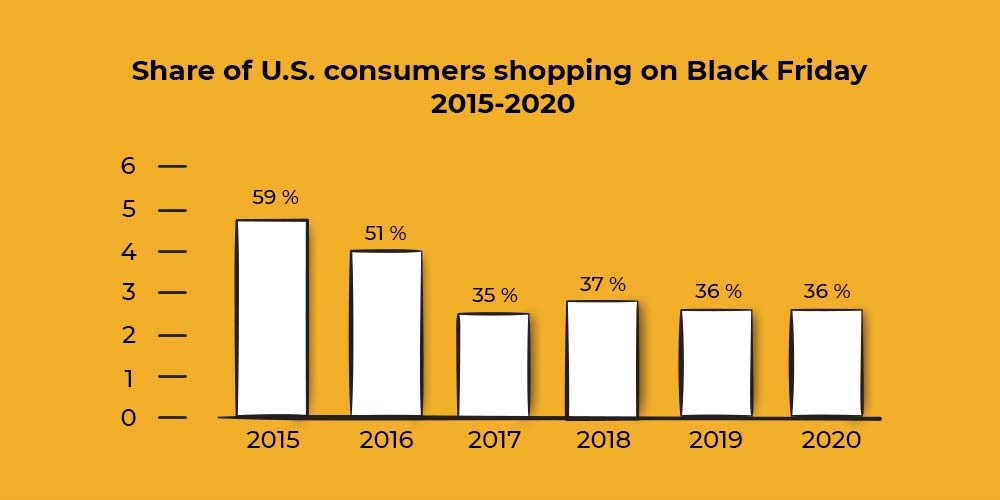 How A Seller Should Prepare For Black Friday Shopping 2021?
Let me assure you that if a smart working pattern and proper planning are followed it will be a cakewalk. But you need to be focused the whole time and be prepared to take the hard call when required.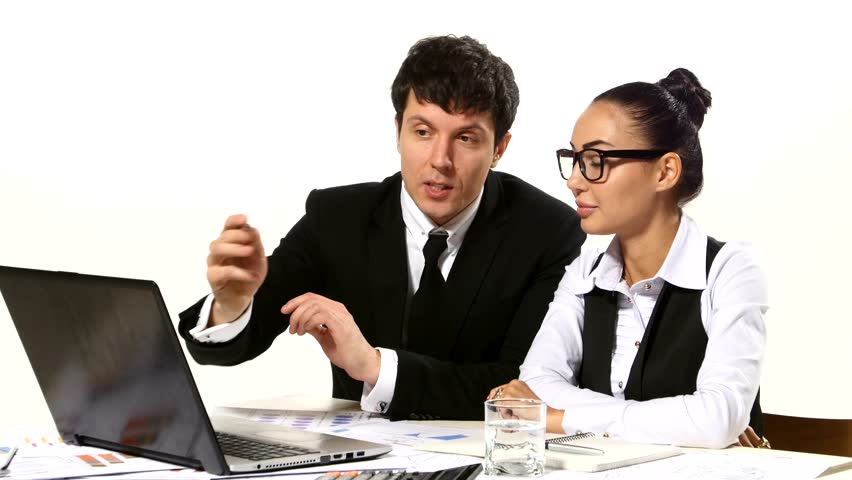 So without any further ado, here's a list of how a seller should prepare for the Black Friday sale and gain maximum benefits from it.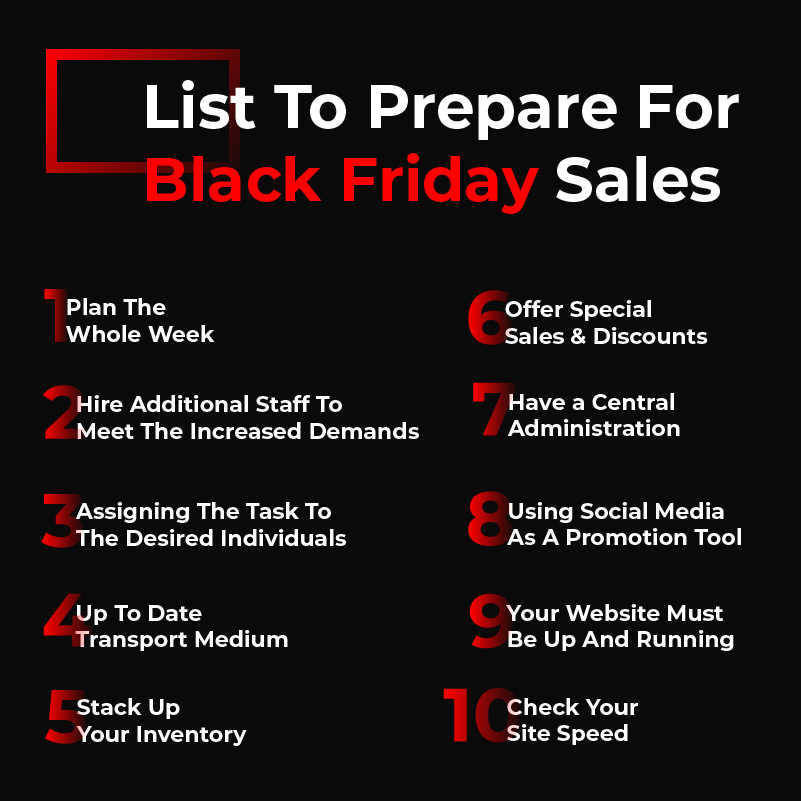 Plan The Whole Week:
Black Friday might be a one-day festival but a seller needs to plan ahead to prepare for this big day. The planning needs to follow from a week back and you need to establish a timeline mentioning all the major activities.
You need to be specific and accurate about the date and task to be carried out. If possible mention an estimated time period and a little note for yourself explaining any key point.
My advice to you is to keep things simple and use a spreadsheet like the old-fashioned way. A 'To-Do list' is also not a bad option and to make things clear I might take an example: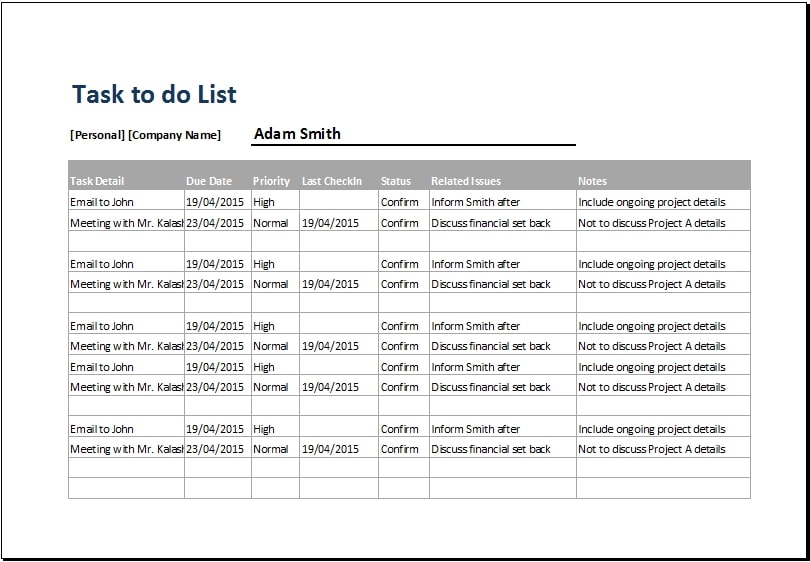 By doing this you might get a rough idea about how the whole week will carry through and will also highlight the weak links that might affect later.
Hire Additional Staff To Meet The Increased Demands
Since you are planning to make the most out of Black Friday Shopping, your regular staff will not be sufficient enough to serve.
You need to think big and be prepared for the worst, like if someone called in sick or met with an accident – then what happens?
A report by National Retail Federation shows that around 550,000 seasonal workers were hired by various stores on Black Friday 2017.
You might not know how the day would turn out to be, so hire as much staff as you need, as they are the ones who will play a major role in making your day special.
Assigning The Task To The Desired Individuals:
Now that is a task that requires experience.
You are the best judge of your own business and no one other than you can know how to perform a task & who is best suited for it.
To keep things moving you have to distribute your task into small chunks and assign it to the individuals you find fit for. Keep the team well informed by making a platform where everyone will report after finishing the task.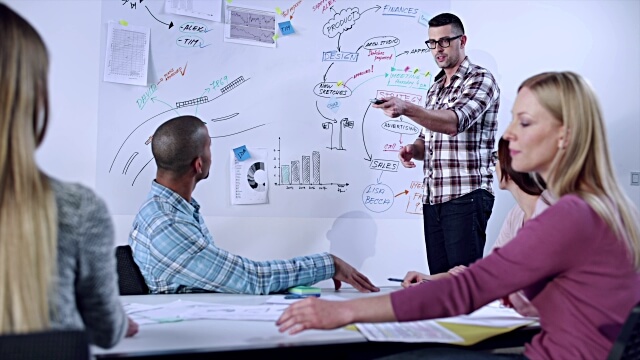 Ensure that these two rules are followed-
Due date (or time) needs to be met by every employee; if not then there must be a proper reason.
The next tasks shall be assigned before the completion of the first so the person might not waste time. In such a case, Trello can be ace in the hole and from here one can easily assign, maintain, and report the task at hand.
Up To Date Transport Medium :
Black Friday is at that time of the year where there is a shortage of pickup trucks. Due to heavy shopping, the traffic on this day is worst than ever.
So you need to plan ahead and arrange for your own transport medium. In case you offer home-delivered products you have to ensure that you have ample resources that might never fall short.
This is something a seller usually fails to account for and in the end, lacks to get the best out of this day.
Plan your work in a manner that all the importing of goods is done a week before Black Friday, and you have one less thing to worry about.
Success Guide to US Holiday Season 2020 [Trends, Preparations & Tips]
Stack up your inventory:
The sales on a Black Friday is approximately 4 times than any normal day so if you want to sell more, you need to have a stock larger than others.
A week before, take a survey of your inventory and get rid of all the useless things there. This is because you are in desperate need of any space that you can get to stack up your inventory.
It's really not easy to get an estimate of what your customer demands are until they come to you. So compile as many varieties of products because you need to look at the bigger picture also, you are not only making sales but you are making customers.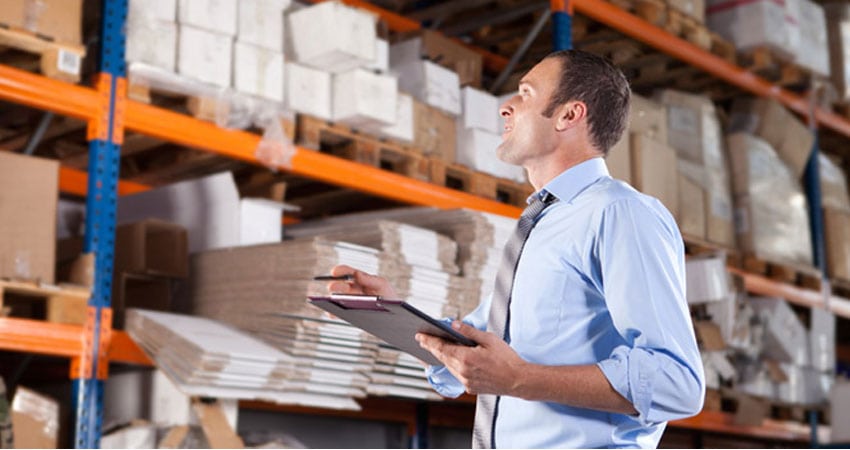 Another reason for stuffing up your inventory is that the more goods you have the more sale you can offer.
Special Sales & Discount:
"A customer is attracted towards Discount similarly as a bee is attracted towards flowers."
Well, this might sound a little cheesy but actually, it's the truth. No matter how good your product is, no matter what the actual cost price be, the customers will always seek sales and discounts.
Black Friday is the time and opportunity to provide them with a discount they can't overlook. By decreasing the price of an article might cut back a little of your profits, but since the amplitude of customers is increased it will be a step in the right direction.
On a larger scale, you will be making a bigger profit as there will be no competitor to your price.
Central administration:
Until now we have discussed what and how to plan, but we need to keep a check that all the plans are being implemented properly.
There needs to be someone who needs to keep an eye on the whole process being carried out. An individual whom everyone is answerable to, someone who can ask WHY.
In simple words, in case if there is a delay in delivery, then there might be an answer by the deliveryman as to where things went off the track and why.
The advantage of this protocol is that if such situations arise, the alternative backup plan might come into effect that you have prepared earlier, remember?
Using Social Media As A Promotion Tool:
Social Media is one of the biggest guns in the digital marketing arsenal.
You are selling products on a huge discount. But how your customers will come to know about that?
The answer is quite simple – Promotion.
And what's the best way for promotion – Social Media.
Weeks before Black Friday arrives, begin with the promotions of your brand on platforms like Facebook and Instagram.
Design appealing posts that clearly display the features of the product.
Create the desired backlinking that in case the customer needs to buy it, the posts will redirect it to the buying page directly.
Create a sense of urgency among your users by using Instagram live or Facebook live features and to attract more potential customers.
Hashtags are a boon to increase the targeted reach to potential customers. So, use as many hashtags as desired to make your posts effective.
One thing to keep in mind is that while going for ad posting be sure to display one article at a time.
Your Website Must Be Up And Running:
In this digitally empowered world, your website is a digital imprint of your brand.
Your website is the first thing your customers will notice as it represents your brand to a much bigger platform.
You might be wondering that how a website can affect sales and provide profits. Well, reports conclude that the sales via shopping sites were rocketed 220% on Black Friday last year.
People living far from home prefer shopping online. So, you need to have a perfectly operational website on Black Friday to target those customers.
So, How to earn more from your website this Black Friday?
It's quite obvious that your website should be representing festivity. Change the look of the homepage to make it appear that this is the perfect destination for Black Friday shopping.
Use of appealing infographics that your customer might not resist. There should be clear CTA buttons saying shop now, to catch the customers wherever they are.
Put a big countdown timer and write catchphrases like "The next Sale Start in" or "Deal Of The Day" or "Now Or Never". These tempt your customers to click on the link and eventually BUY.
Align with your team and eliminate any obstacle like slow loading or bounce rate, that comes in the way of performance to your website.
In case you don't have a website, It's never too late to build an online marketplace.
You must keep in mind that Black Friday comes once a year but the website will remain forever. Apart from sales, you need to work on customer retention.
Check Your Site Speed-Slow Site Means No Sales
On the website, customers leave the site by the lack of speed. 46% of shoppers say that they would never purchase from a slow website. So it becomes necessary for you to make sure that your site speed is good and there are fewer chances of leaving your website.
Will the Pandemic affect the Black Friday 2021 sales?
The question that is making all the sellers a little worried is – Will the sales be affected this year due to Covid19?
Relax, the sales won't be affected due to the ongoing pandemic but things are expected to be different this year. Most of the brands have prepared themselves for the festive season by rolling out the discounts of the Black Friday Season from Mid October. A crisis creates opportunities and fully redefines the current business environment. And Black Friday 2021 invites intelligent, creative, and agile players to stake their claims, increase their market share and share their minds with customers.
Walmart has announced that this year on Black Friday there will be no extended store hours for the shoppers. And, they will focus more on the online channels promotions.
Not only Walmart but Amazon has also released 1 week Sale for the Festive Season.
Conclusion
By now it is quite clear how important Black Friday Shopping is from a seller's perspective. This is once in a year opportunity that comes with a lot of challenges.
The plans discussed in the blog are enough to overcome these challenges.
As a seller, inculcating all the above points while preparing for the Black Friday Shopping will provide you with maximum benefits with no pressure, and rest everything will be just a cakewalk.