How To Sell on Black Friday Sale 2022 – Best Tips and Selling Strategies to Maximize Profit
Running short of time? Get PDF of the blog in your mail.

Having trouble preparing for Black Friday Sales 2022? And need best Black Friday selling tips? 
Well, it's obvious to get tense while preparing for the biggest shopping spree of the year.
From a seller's perspective, there are thousands of things to take care of – whether it is your inventory, staff, website, sales & discounts, and the list goes on.
You haven't done with the previous issue and the next crisis is already here. Being engulfed with all these Black Friday Sale planning and preparations, you might wonder, is there an easy way to handle this immense pressure?
Don't worry; you are not alone in experiencing such a scenario.
Let's Cheer you up a little!
How about I say that there are solutions to all your problems? All you need is innovative and strategic planning for the Big Black Friday Sale.
If you plan to understand the full details continue reading from here, or if you just wish to know some specific detail, you can skip to that part from the index below:
Index
Before going into any further details you first need to know why Black Friday is the most crucial day for a seller.
Why is Black Friday Sale Significant From A Seller's Perspective?
There is no denying the fact that this day is the best key for a seller to connect to the customers.
Usually, it is the seller who looks for customers to come to the store. But during Black Friday Sale, the tables turn and customers are eagerly rushing toward the store. 
Falling annually on the day following Thanksgiving makes it the biggest opportunity for customers to begin with festive Christmas shopping.
A recent report from the NRF concludes that last year a total of 700 billion dollars of shopping was done all around the United States. The report further concludes that the average sum spent by an individual customer is 1000 dollars.
That's really a gigantic amount!!!
One would be a fool not being a part of the busiest shopping day of the year.
I think I have made myself very clear about how Black Friday is the biggest opportunity for a seller to gain maximum benefits, and the best part is that all in a single day.
Black Friday 2021 Sales Statistics
In 2021 Shoppers spent $8.9 billion during the Black Friday. (Source: Spendmenot)
155 million Americans shopped on Black Friday in 2021 which is about 60% of the adult population (Source: Zippia)
The lead acquisition can increase by as much as 226% during the Black Friday period (Source: Societal)
In 2021, 179.8 million unique shoppers completed in-store and online shopping over the BFCM holiday weekend (Source: National Retail Federation)
Electronics was the most popular category with the top sales in the category being Apple (AirPods and Apple Watch), HP, Lenovo, and Dell (laptops), Samsung and Sony (smart TVs), and Nintendo (Switch and Switch Lite). (Source: Adobe)
The Average order values increased by 9% in 2021.
In-store traffic increased by nearly 19% year over year.
The average adult in the US spent $430 during the shopping event. (Source: Zippia)
Online Marketplaces were a huge hit with Amazon dominating with 17.7% of all Black Friday sales.
According to figures published by Adobe, the total revenue for Black Friday's sales in 2020 was estimated to amount to around $188 billion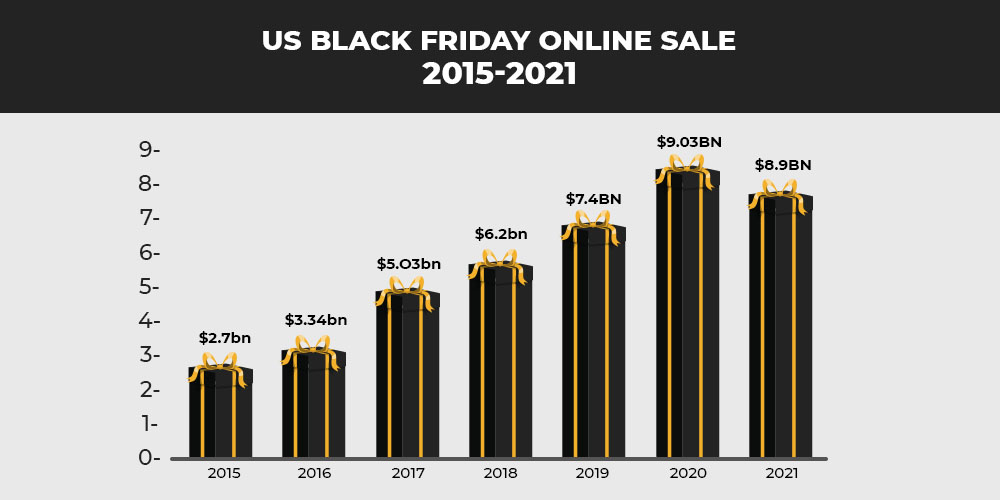 The shopping trend is constantly shifting towards online. Below is the share of offline shoppers in the US per year during the Black Friday Sale Season. See how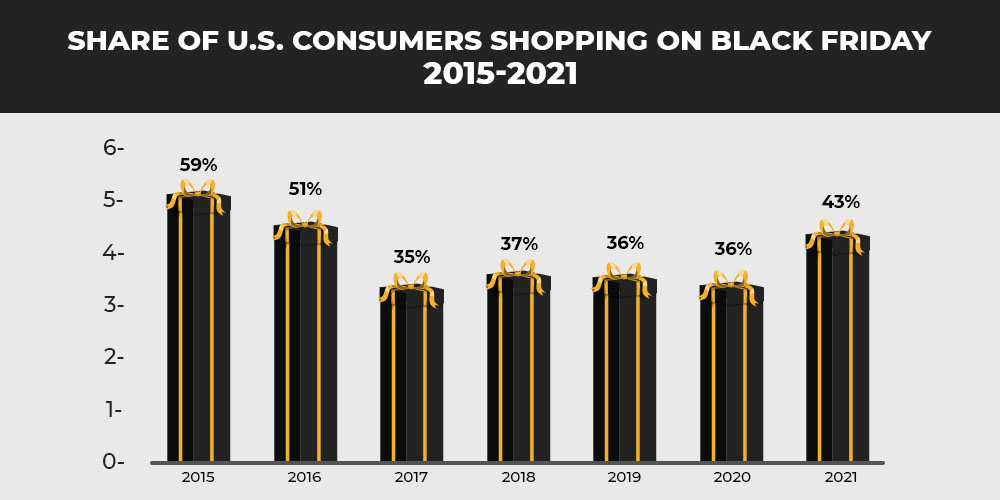 How A Seller Should Prepare For Black Friday Shopping 2022?
Let me assure you that if you will follow a smart working pattern and proper planning, Black Friday will be a cakewalk. But you need to be focused the whole time and be prepared to take the hard call when required.
So without any further ado, here's a list of how a seller should prepare for the Black Friday sale 2022 and gain maximum benefits from it.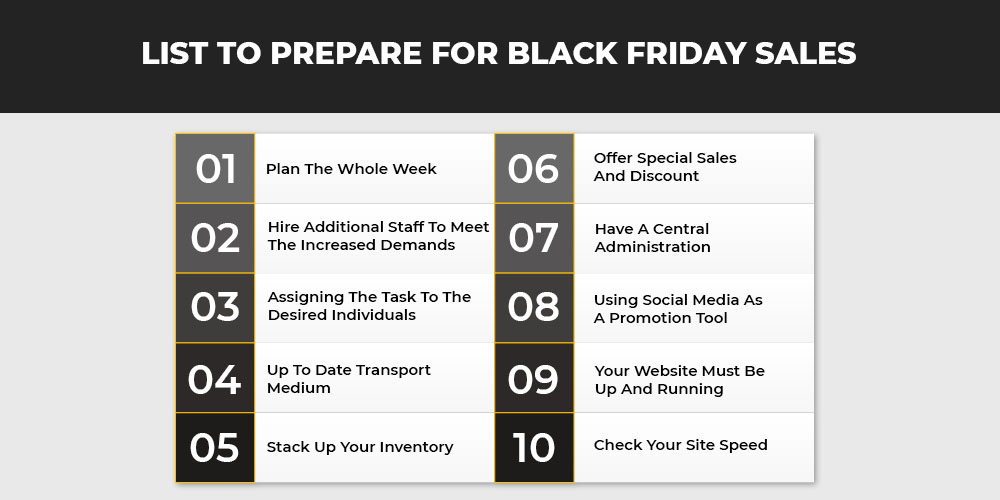 Let's now discuss each tip one by one: 
(1) Plan The Whole Black Friday Week:
Black Friday might be a one-day festival but a seller needs to plan ahead to prepare for this big day. The planning needs to follow from at least 5 days back and till the coming Cyber Monday sale next Monday. You need to establish a timeline mentioning all the major activities.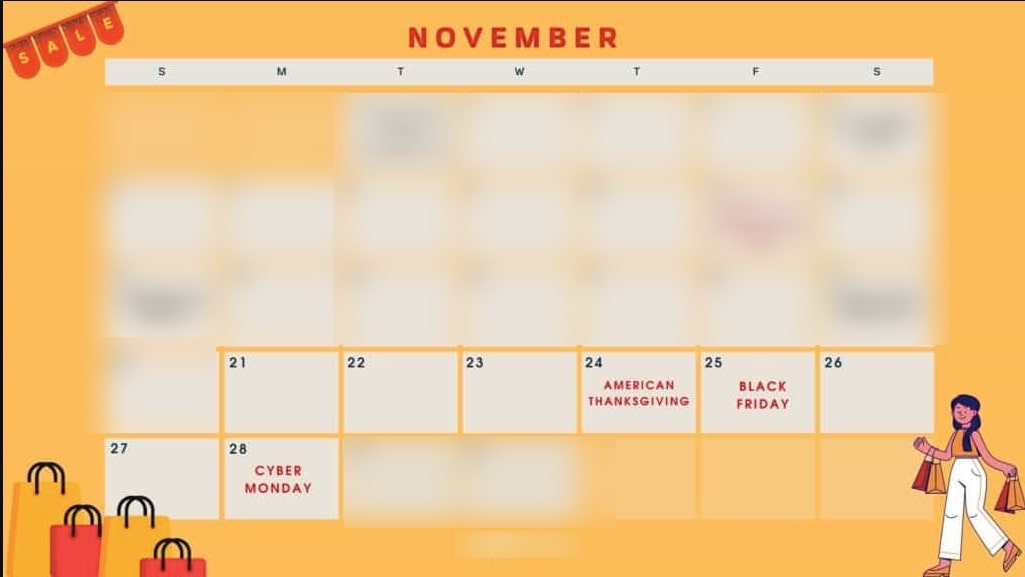 You need to be specific and accurate about the date and task to be carried out. If possible mention an estimated time period and a little note for yourself explaining any key point.
My advice to you is to keep things simple and use a spreadsheet in an old-fashioned way. Or you can go with the advanced Task Management Tools which creates a 'To-Do list' with different Statuses is also not a bad option and to make things clear I might take an example: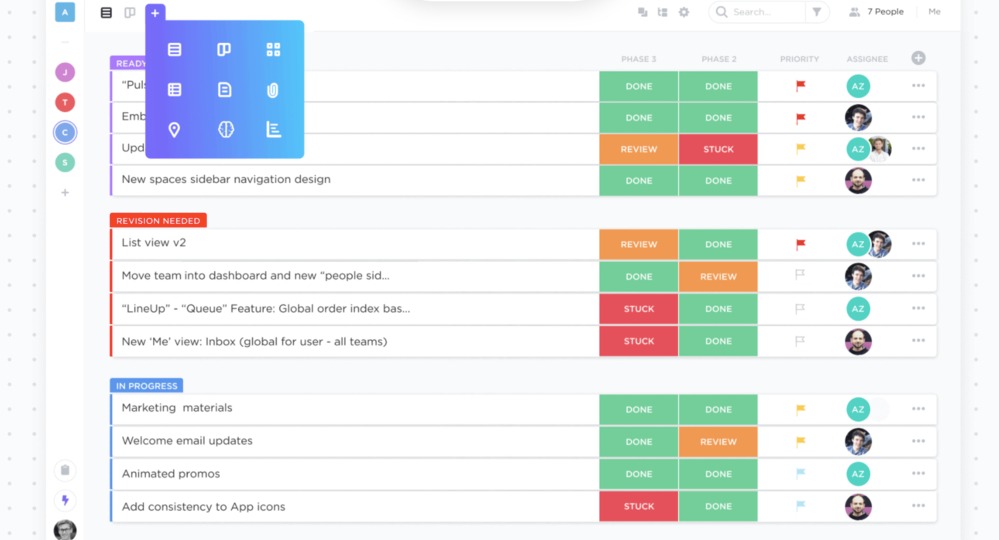 By doing this you might get a rough idea about how the whole week will carry through and will also highlight the weak links that might affect later.
(2) Hire Additional Staff To Meet The Increased Demands
Since you are preparing & planning to make the most out of Black Friday Sales, your regular staff will not be sufficient enough to serve. As a seller you must make this very clear that definitely there'll be an influx of customers, so you're going to need more workers to attend to these increased demands.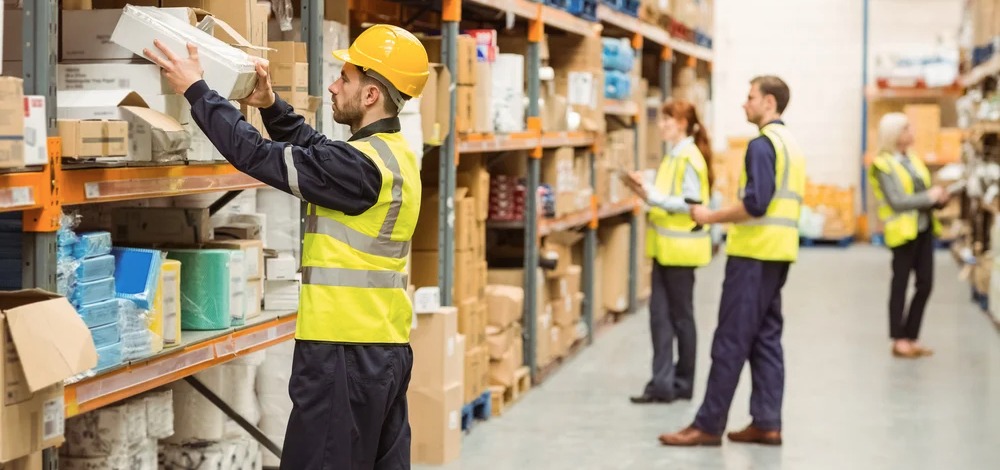 You also need to think big and be prepared for the worst, like if someone called in sick or met with an accident on Black Friday – then what happens?
According to TechWire, Retailers added 702,000 seasonal workers jobs last holiday season, up 12% from the year prior.
You might not know how the day would turn out to be, so hire as much staff as you need, as they are the ones who will play a major role in making your day special.
(3) Assigning The Task To The Desired Individuals – Responsibility Bifurcation:
Now that is a task that requires experience.
You are the best judge of your own business and no one other than you can know how to perform a task & who is best suited for it.
To keep things moving you have to bifurcate your task into small chunks and assign it to the individuals you find fit for. Keep the team well informed by making a platform where everyone will report after finishing the task.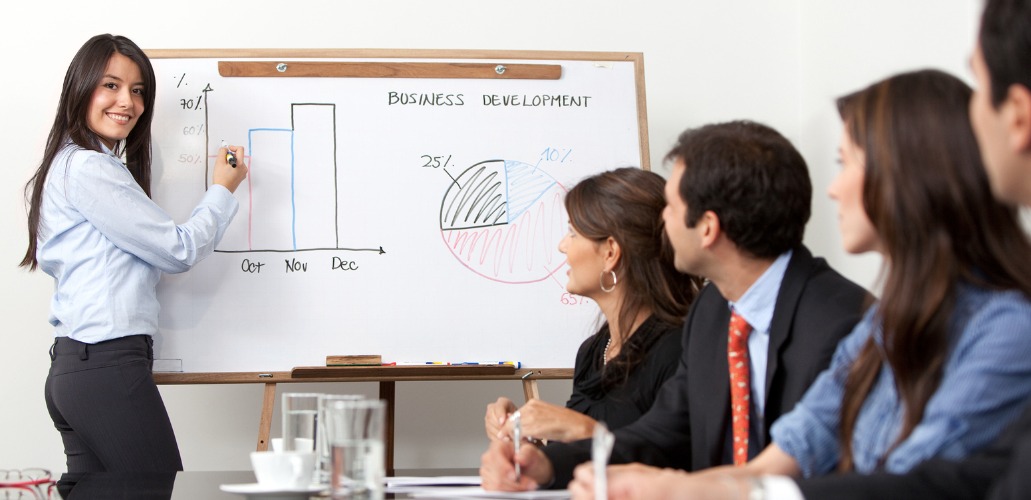 Ensure that these two rules are followed:-
Due date (or time) needs to be met by every employee; if not then there must be a proper reason and you must always have a backup resource to cover for it.
The next tasks shall be assigned before the completion of the first so the person might not waste time. In such a case, Trello can be an ace in the hole and from here one can easily assign, maintain, and report the task at hand.
(4) Up To Date Transport Medium :
Black Friday Week is at that time of the year when there is a shortage of pickup trucks. Due to heavy shopping, the traffic on this day is worse than ever.
So you need to prepare ahead and arrange for your own transport medium. In case you offer home-delivered Black Friday products you have to ensure that you have ample resources that might never fall short.
This is something a seller usually fails to account for and in the end, lacks to get the best out of this day.
It's highly advisable to opt for a logistic service like UPS, Deutsche Post, or FedEx and be free of the delivery hassles. Your work ends as soon as you ship the product. But you must also ensure timely delivery with safety.
Prepare your work in a manner that all the importing of goods is done a week before Black Friday, and you have one less thing to worry about.
(5) Stack up your inventory based on Demand Forecasting:
The sales on Black Friday are approximately 4 times larger than on any normal day. So if you want to sell more, you need to have a stock larger than others.
A week before, take a survey of your inventory and get rid of all the useless things there. This is because you are in desperate need of any space that you can get to stack up your inventory.
It's really not easy to get an estimate of what your customer demands are until they come to you. So compile as many varieties of products because you need to look at the bigger picture also, you are not only making sales but you are making customers.
For a smart business owner, Understanding your demand and forecasting your projections at a historical scale is important to predict the future and foresee the sales. Demand Forecasting is something that gives a massive boost to your ROI since it highlights areas that will give positive returns.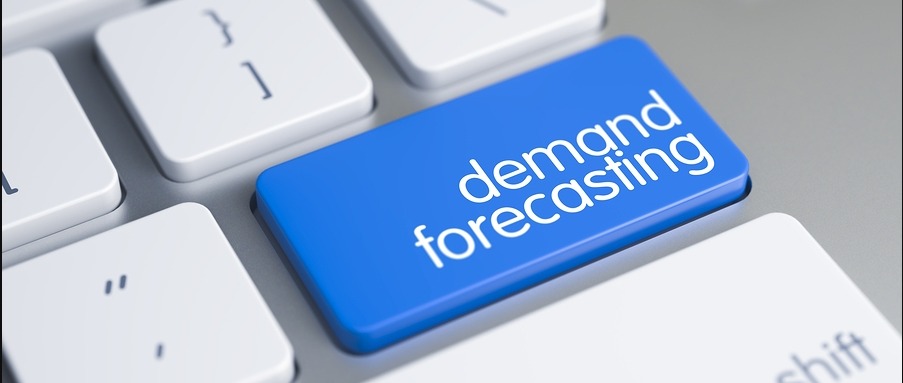 Another reason for stuffing up your inventory is that the more goods you have the more sale you can offer.
Overstocking your inventory on this occasion is never a bad idea because even if your Black Friday Sales go a little south, you have multiple upcoming festivals lined up including Cyber Monday, Singles Days, 12.12, Christmas, and New Year.
Tip: Gather some of the experienced employees from your store and based on the previous years and current trends brainstorm which products could be in most demand in the coming season and fill up your inventory accordingly.
(6) Special Sales & Discounts:
"A customer is attracted towards Discount similarly as a bee is attracted towards flowers."
Well, this might sound a little cheesy but actually, it's the truth. No matter how good your product is, no matter what the actual cost price is, the customers will always seek sales and discounts.
Black Friday is the time and opportunity to provide them with a discount they can't overlook. By decreasing the price of an article might cut back a little of your profits, but since the amplitude of customers is increased it will be a step in the right direction.
On a larger scale, you will be making a bigger profit as there will be no competitor to your price.
(7) Get Products Listed on Maximum Channels:
Until now we have discussed what and how to plan for Black Friday Sales 2022. But this will all work out only if your products have high visibility on availability on multiple channels.
There is a simple rule:
More Channels = More Visibility = More Sales = More Profit
You must be thinking that listing and managing sales on just a single platform is quite enough, so doing the same on multiple platforms would be more stressful.
Well, my friend here you are wrong.
Manually Listing and Managing products is now ancient history with the advancement of eCommerce automation. With tools like multichannel Integration, you can showcase your entire product catalog on any number of online selling channels without making any effort. Here have a look at the benefits of using a multichannel Integration: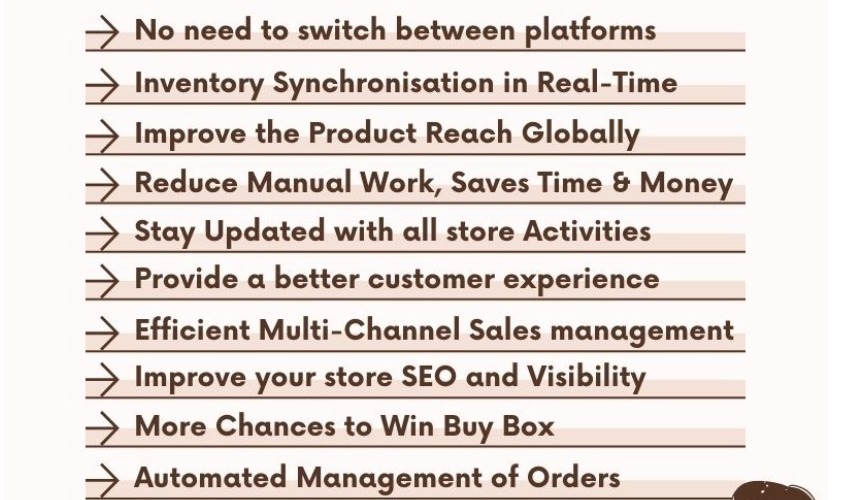 This will come in handy during the Black Friday Sales season as now your product visibility is increased multi folds and so is the purchase probability. This will be a one time investment that will not only benefit you during the festive sales seasons but throughout your lifetime.
(8) Using Social Media As A Promotion Tool:
Social Media is one of the biggest guns in the digital marketing arsenal during the black friday sale season.
You are selling products at a huge discount. But how will your customers come to know about that?
The answer is quite simple – Promotion.
And what's the best way for promotion – Social Media.

Weeks before Black Friday arrives, begin with the promotions of your brand on platforms like Facebook and Instagram.
Design appealing posts that clearly display the features of the product.
Create the desired backlinking so that in case the customer needs to buy it, the posts will redirect it to the buying page directly.
Create a sense of urgency among your users by using Instagram live or Facebook live features and to attract more potential customers.
Hashtags are a boon to increase the targeted reach to potential customers. So, use as many hashtags as desired to make your posts effective.
One thing to keep in mind while going for ad posting be sure to display one article at a time.
Here is an example of a perfect Facebook promotion post: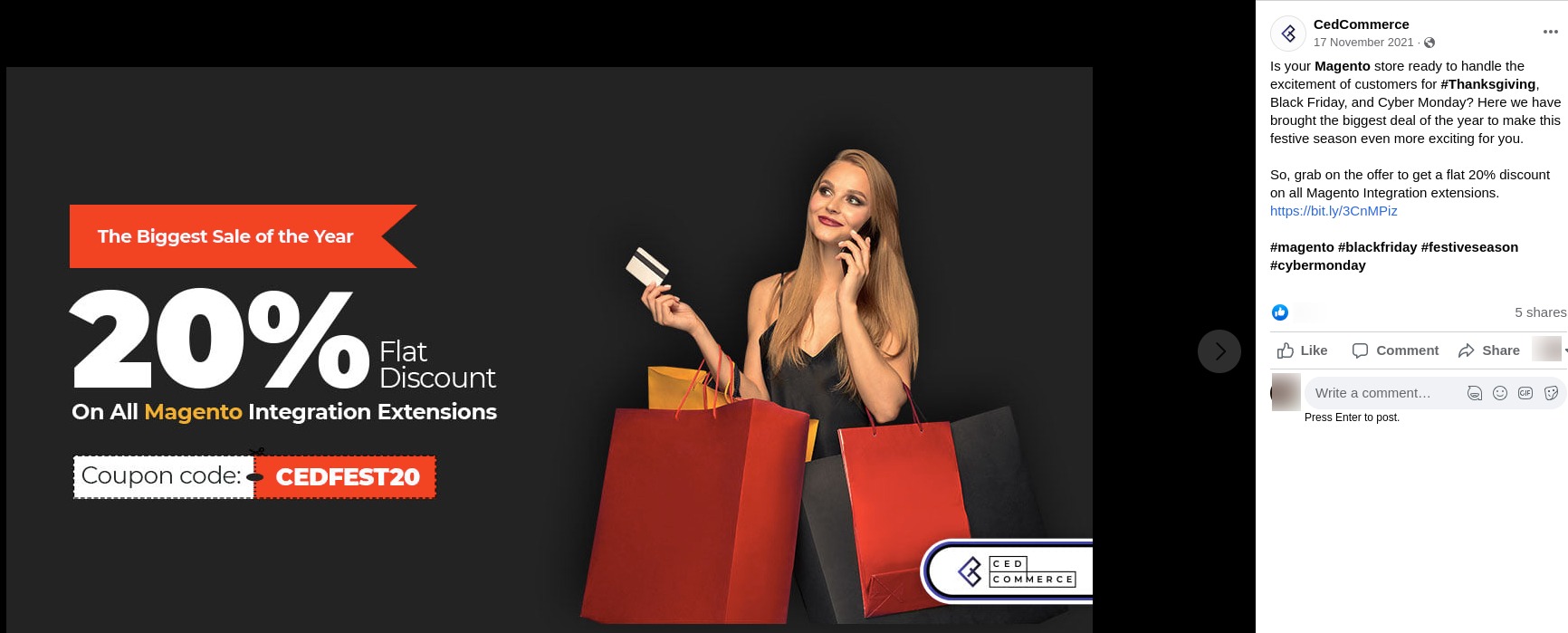 All necessary details such as offer percentage, Coupon Code, Hashtags, etc are perfect.
(9) Your Website Must Be Up And Running:
In this digitally empowered world, your website is a digital imprint of your brand.
Your website is the first thing your customers will notice as it represents your brand on a much bigger platform.
You might be wondering how a website can affect sales and provide profits. Well, reports conclude that the sales via shopping sites rocketed 220% on Black Friday last year.
So, you need to have a perfectly operational website on Black Friday to target those customers.
You must be wondering, How to earn more from your website this Black Friday Sale 2022?
It's quite obvious that your website should be representing festivity. Change the look of the homepage to make it appear that this is the perfect destination for Black Friday shopping.
Use appealing infographics that your customer might not resist. There should be clear CTA buttons saying shop now, to catch the customers wherever they are.
Put a big countdown timer and write catchphrases like "The next Sale Start in" or "Deal Of The Day" or "Now Or Never". These tempt your customers to click on the link and eventually BUY.
For Example: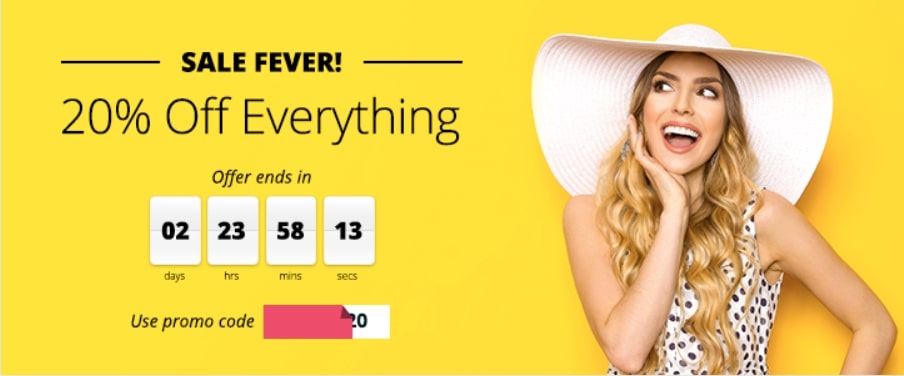 Moreover, eliminate any obstacle like slow loading or bounce rate, that comes in the way of the website performance. Test Your Website Now
In case you don't have a website, It's never too late to build an online presence. Build your store from scratch.
Tip: It's highly advisable to go for an Opensource framework for building an eCommerce website; since it gives you more freedom to redesign and control the whole selling campaign with the freedom to include third-party extensions.
You must keep in mind that Black Friday comes once a year but the website will remain forever. Apart from sales, you need to work on customer retention.
Now let's move to the last tip for selling efficiently on Black Friday Sale 2022 
(10) Check Your Site Speed-Slow Site Means No Sales
46% of shoppers say that they would never purchase from a slow website.
So it becomes necessary for you to make sure that your site speed is good and that there are fewer chances of leaving your website.
Run a full site scan performing a check of page loading speed, broken links, and images on the websites.
Bonus Tip – Have A Central Monitoring Authority
There needs to be someone who can keep an eye on the whole process. An individual whom everyone is answerable to, someone who can ask WHY, and someone who can TROUBLESHOOT problems. Ideally, the store owner or someone within the upper management should take this responsibility. 
This person should be mentally prepared to face the worst and should have a backup plan for each scenario during Black Friday. The advantage of this protocol is that if such situations arise, you will already have an alternative backup.
Well since now we have discussed the tips to sell efficiently during Black Friday Shopping Season. Let us move to another important topic.
Top Selling Items and Categories on Black Friday
Based on a report by Statista displaying the Most searched products for Black Friday worldwide in November 2021, it's quite safe to say that Black Friday is a boon for gadget and electronics sales.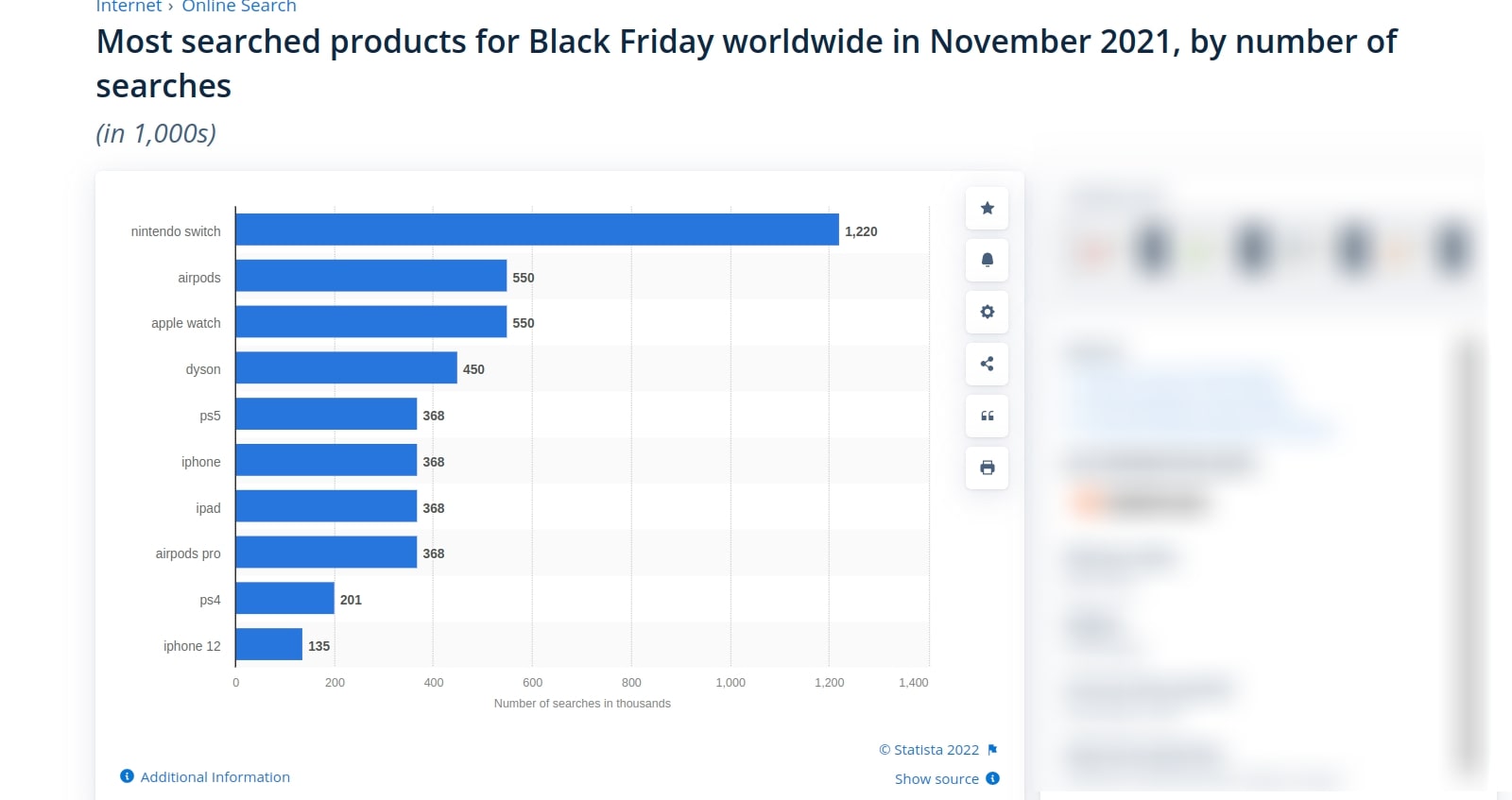 Well, it's not only electronics. Here is a complete list of all the top selling Items and Categories on Black Friday:
Smartwatch with Bluetooth earbuds
Action camera gimbal stabilizer
Exercise resistance bands
Peel-off face mask
Robot vacuum
Cat paw seat cushions
LED mouse pad
Foldable Dog bed
Neck massager
Temperature display thermal flask
Choosing what is in demand is always a smart move. I hope with this list of best-selling products on the Black Friday Sale 2022, you will gather ideas and generate the best possible outcome from the festive season.
Will the ongoing GeoFactors affect the Black Friday 2022 sales?
The question that is making all the sellers a little worried is – Will the sales be affected this year due to the ongoing geo factors like the Russia-Ukraine war, the Death of the Queen, Floods & political imbalance in Asia, and of course the pandemic?
Relax, the sales won't be affected due to the above-mentioned factors although things are expected to be different this year. Adaptation would be the key.
Even after the massive covid pandemic, things are returning back to normal. Have a look at the report from NRF which clearly shows that after some repercussions in 2020, things look good as ever: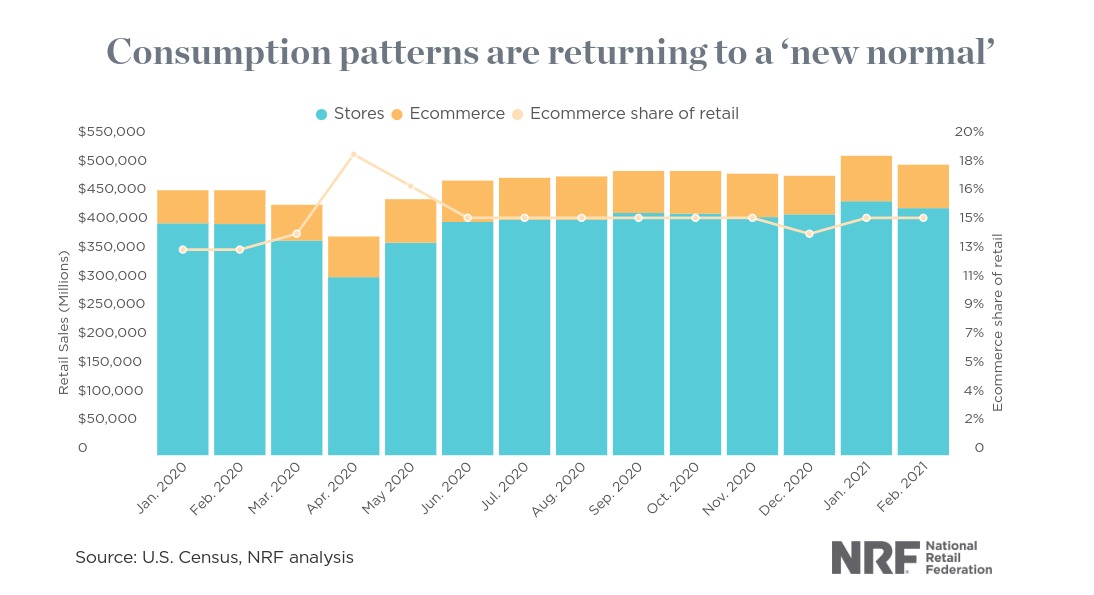 Most brands have prepared themselves for the festive season by rolling out the discounts of the Black Friday Season from Mid October. A crisis creates opportunities and fully redefines the current business environment. And Black Friday 2022 invites intelligent, creative, and agile players to stake their claims, increase their market share and share their minds with customers.
Walmart has announced that this year on Black Friday there will be no extended store hours for the shoppers. And, they will focus more on the online channels promotions.
Not only Walmart but Amazon has also released 4 Days Sale for the Festive Season.
I believe by now I have covered all the major aspects of selling on Black Friday Sales including tips and trends to follow for maximum benefits. Let's move on to the final words.
Conclusion
By now it is quite clear how important Black Friday Shopping is from a seller's perspective. This is once in a year opportunity that comes with a lot of challenges.
The plans discussed in the blog are enough to overcome any challenges during Black Friday Sale.
As a seller, inculcating all the above points while preparing for the Black Friday Shopping will provide you with maximum benefits with no pressure, and the rest of everything will be just a cakewalk.
Good Luck for Black Friday Sale 2022!!!