How to improve Magento site performance for the Holiday Sale traffic
Running short of time? Get PDF of the blog in your mail.

Play Now
Now that the Holiday Season is here, the shopping trend this time is expected to be at an all-time high. The impact of the season on the revenue depends on how well your e-commerce website performs during a surge in traffic. For ecommerce merchants preparing ecommerce stores for sale during the Holiday Season begins early. As a result, business owners quite often tend to miss out on optimizing the backend as per other changes. Continue reading to improve Magento site performance for the Holiday Sale!
It is equally important to optimize the backend infra to prepare for the incoming load of customers.
Let's look at more details on how to improve the performance of a Magento site by optimizing the backend.
This article talks about effective ways to help e-commerce businesses manage a surge in online traffic. Some of these solutions are also available as Magento extensions. But before we begin are you still not sure why your business should be prepared for an influx? Find your reasons below.
Why you should optimize your website for a spike in online traffic?
The majority of the revenue is lost owing to gaps in website optimization as per our key findings. Few distractions create a negative impact on the user experience like – error messages, higher load time, failed the first transaction, etc.
It is thereby imperative to offer a potent website that provides a valuable customer experience and minimizes lost sales. These measures promote high-selling and should be well-attuned in time for preparing e-commerce stores for sale.
Performance customizations should not just be applied seasonally. These can benefit throughout the year by creating an enhanced brand value. This practice ultimately leads to retaining customers for a longer period. Moreover, to translate marketing efforts into valuable outcomes, it becomes important to keep your site optimized.
These strategies could help to absorb the increase in visitors generated through paid campaigns. The ultimate goal is to boost e-commerce sales!
Customizations to improve website performance during High traffic
E-commerce website optimization should follow a routine as per the targeted business goals. For example, marketplaces should be optimized frequently, i.e once or twice a month depending on the season. Instead, individual stores can opt for a monthly or a quarterly approach.
A website audit helps service providers to assess the parameters that need optimization for improving website performance. These may help in enhancing website performance during peak hours and smoothly balancing the traffic load during the Holiday Season.
To provide more clarity about these parameters, below are some customizations to boost e-commerce sales:
• Prompt Customer Support
As a result of an increase in website visitors, it becomes difficult to engage with each and every visitor. They may be hoping for an acknowledgment or guidance on their respective journeys. Without multiple communication, a customized gesture always enhances the understanding and comfort of customers.
The above video explains how marketing automation helps in improving customer engagement with the help of Magento extensions.
Integrating a CRM tool is highly recommended to ease out customer engagement with prompt delivery. Smaller businesses can also make this easy by adding extra temporary resources.
These additions can help to manage extra queries during peak seasons without disturbing the permanent resources.
• Cache everything timely
Understanding the content on the website well helps to define objectives for optimization techniques. Likewise, for clearing caches on a website, content is split across static and dynamic categories. These will make it easier to choose between storing and removing them for clearing cache.
Once through, cleanup of cache routinely helps to free up space. This directly improves the speed and performance, especially to prepare an ecommerce store for sale. To improve your Magento site performance, check out our  Magento solutions here. To assist you further in understanding the technical aspects behind this communication with the DB, developers can help. They would also be able to install a plugin or an extension to automate this routine activity.
This will definitely make your website load faster and improve website performance in the event of increased traffic.
• DB Management and analysis
For most ecommerce businesses, tech service providers manage Databases. They are well aware of the technological requirements of hosting and managing DB, codes, frameworks, etc. for your online business.
Shared and independent server spaces are a broader classification for easily understanding this. A shared space involves sharing the entire DB amongst multiple owners, and an independent space is exclusive for your use only.
As the name suggests, a shared server space comes with its own limitations around performance, and security. These limitations negatively impact all the participating businesses due to restricted rights. Whereas an independent server comes with the flexibility of making any changes in the database pertaining to codes, logic, etc. Here, execution is without restrictions to cope up with the business objectives.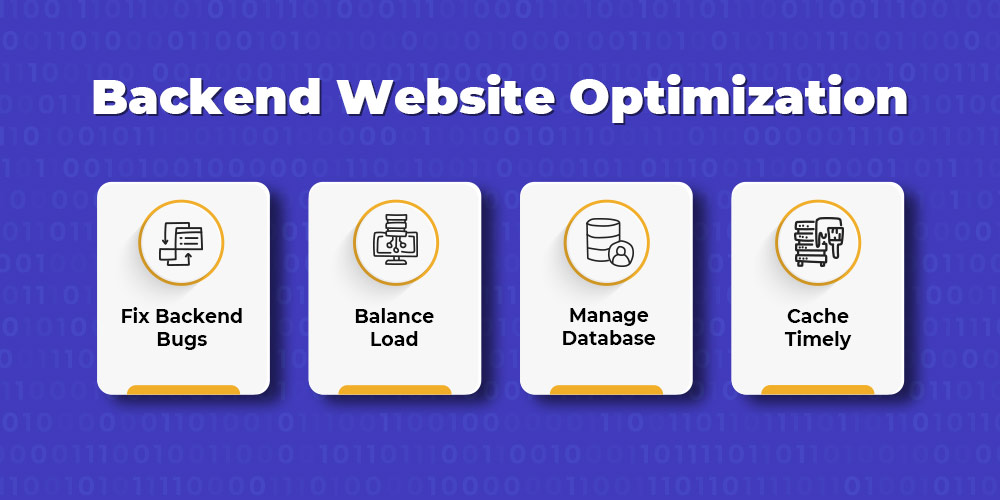 • Balancing the Load
As the load increases during peak season, consumption of resources also increases which affects the overall health of the website. Implementing smarter strategies with intelligent logic greatly helps in reducing the load within the network. Creating a balance amongst the available network enhances the website for a better performance during the Holiday Season. There are other activities to improve site performance such as -reducing the downtime, multiple data centers, structured data backup, etc.
While restructuring the approach you should emphasize a secure data environment.
• Fixing backend bugs
Error codes and failure messages are a big turn-off for any online shopper. Shoppers mostly reach your site through an ad or promotion. The purpose of their visit becomes uneventful by sudden breaks. These accidents hamper the brand image, especially for a first-time customer.
If these bugs stay on websites for long, the chances of losing out on the possible revenue increase. During peak seasons, experts highly recommend engaging a technical resource for a longer period. They monitor and fix any such backend bugs on a routine basis, or help to automate this.
CedCommerce has helped over 200 businesses to improve their Magento site performance through bug resolution.
• Monitor performance and design for website optimization
During sales and other festivities, shoppers spend more time on a website that matches their vibe. Measuring the trends of visitors, site activity, and understanding the user intent can also help in mastering the design. These activities vary for most visitors and can help achieve successful campaigns.
Adding attractive themes and banners, lucrative deals, simplifying the checkout process are a few ways to enrich the shopping experience. Along with this, performance insights like resources, campaigns, demographics, etc. also help in understanding the audience.
Optimization is made easy with Magento's new extensions. These further assist in bridging the gap with the customer.
• Stress testing
Performance and speed testing initially help to evaluate how well the website is performing and how fast it responds to queries. This helps in finding and filling the gaps that could possibly create chaos in the daily progress.
Once you work on filling these gaps technically, stress testing is the next step. It helps to understand the site performance and delivery, in the advent of peak traffic. This happens by creating an artificial environment of heavy traffic.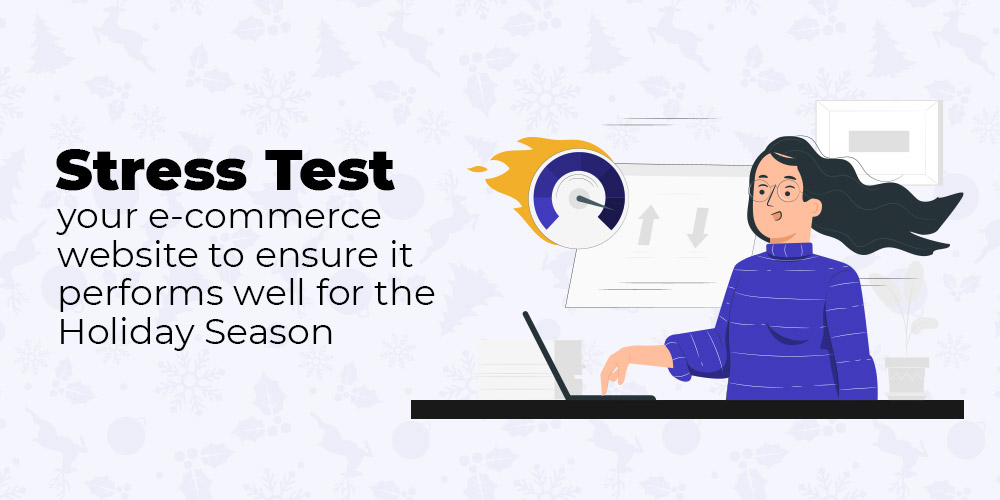 Through an actual view, it helps to predict any pitfalls that could act as a hurdle. Through effective stress testing, businesses can protect themselves from any accidental occurrences.
If your focus is more on boosting m-Commerce, take a look at the video below to make optimization easy for the mobile-first customer. Progressive Web Apps have brought about a transformation in online shopping and how! 
Some of the other parameters that you should not ignore include:
Shrink image size without compromising on the quality.
Lower loading time helps to improve website performance
Tech platforms upgrade to the latest versions 
Extra security with all required SSL certificates
Understand inventory management to get a hands-on the available and limited products
Creative error messages with more relatable notes. It is only for the developers to understand the standard text
Do the optimization parameters vary for smaller businesses vs. enterprise businesses?
The above list would most definitely vary for different businesses trying to achieve different objectives. But the crux is that all big and small businesses should prepare for a sudden influx. Magento's new extensions simplify tasks to boost the Holiday Sale.
To know about our Ongoing Holiday Season Sale Offer 
The holiday Season is especially known to shoot up online shopping and spend. When it comes to checkpoints, a technology provider would be best able to make the assessment. They would specify the required solutions to improve website performance for customizing growth.
At Cedcommerce, we carefully approach the problems business owners face within their industry. After analyzing, suggestions are provided to effectively improve the performance and output. This is for ecommerce during both routine operations and an eventful operation. CedCommerce has successfully worked on e-commerce solutions and website optimization for various industries like retail, wholesale, grocery delivery, bookings, etc.
Our latest offerings are the Magento solutions designed for scaling businesses!
Are you new to the eCommerce domain and need more information specific to your business? Drop-in your query here to connect with us directly!