How To Find The Perfect Enterprise Solution for Your eCommerce Business?
Running short of time? Get PDF of the blog in your mail.

Play Now
The success or failure of an online business depends on sales and revenue in general. But, in reality, it is the business structure that indicates the growth of a business. A flexible eCommerce enterprise solution is in use for this purpose. So, the success of an online business is dependent on how perfect the enterprise e-commerce solution is.
So, are you using the best enterprise e-commerce solution?
Whether you're a B2B or B2C company, you must be getting some benefits from enterprise e-commerce solutions. But is that all?  The power-packed features and advanced tools of enterprise business solutions must
Provide complete control over business management
Serve a wide range of audiences
Offer seamless offline and online service
If your enterprise eCommerce solution enables all 3 of these, you can be sure that you are on the right path. If not, you need to reconsider your enterprise solution.
Though a successful launch of an eCommerce enterprise marketplace depends on the eCommerce platform you choose. However, there are other aspects that contribute to a successful launch of your enterprise marketplace, including thorough research and deep industry knowledge. If you are unsure of where to begin, we bring you the Enterprise Marketplace Guide to help you adopt a strategic approach for a successful launch.
What Does an Enterprise eCommerce Solution Cover for Cutting-edge Performance?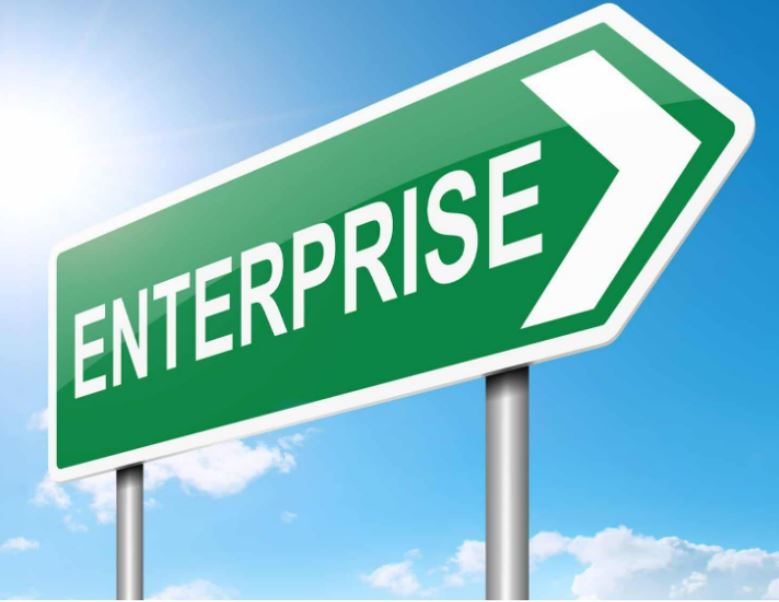 An enterprise solution is meant for empowering the merchants with a range of business process that includes:
Software and Hardware 
Server Control
Product management
Integration
Security
Complete IT management (hosting, integration, etc)
Scalability 
Trade and commerce support
Most of the retail e-commerce platforms have the above-mentioned features in common. But an enterprise e-commerce platform provides extra growth-oriented features.
So, have you ever considered integrating your store with a CRM? Or have you planned a better, more simplified, and speedy checkout process?
If yes, then you must be aware and well versed with your enterprise e-commerce solution and its capabilities. E-commerce enterprise software ensures smooth business and streamlined processes. Seamless order management, checkout process, rendering product catalogs, etc come with an enterprise solution.
Also Read: Reasons to sell with Magento commerce edition 
Holiday Season Sale 2022- Now get flat 20% OFF on Adobe Commerce (Magento enterprise) solutions till the end of December, 2022. Click below to view our offer:
Why are the best enterprise eCommerce solutions the need of the hour?
Many online retail stores successfully meet the basic demands of eCommerce. Yet managing the diversification, huge demands, and bulk orders become a problem. Enterprise e-commerce platforms can solve this problem.
Similarly, is your e-commerce enterprise software capable enough to meet the changing customer demands, e-commerce standards, and market values? If not, you may need to switch to a viable and efficient enterprise-level eCommerce solution.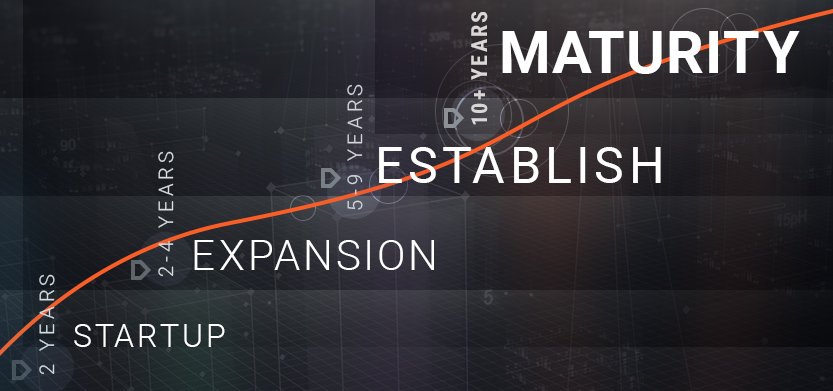 Now, it becomes a daunting task to choose the right and optimal enterprise solution for your business. Because of the large number of e-commerce enterprise solution providers, one may face difficulty in picking the right one.
So, to help you out here, we have created a checklist of the important features of an enterprise-level ecommerce solution. You can check the most important and required functionalities that your business needs to stand out.
Do you want to check how Magento can work for your store? Here's your chance:

Top 5 Growth-Oriented Features Of An Enterprise Ecommerce Solution?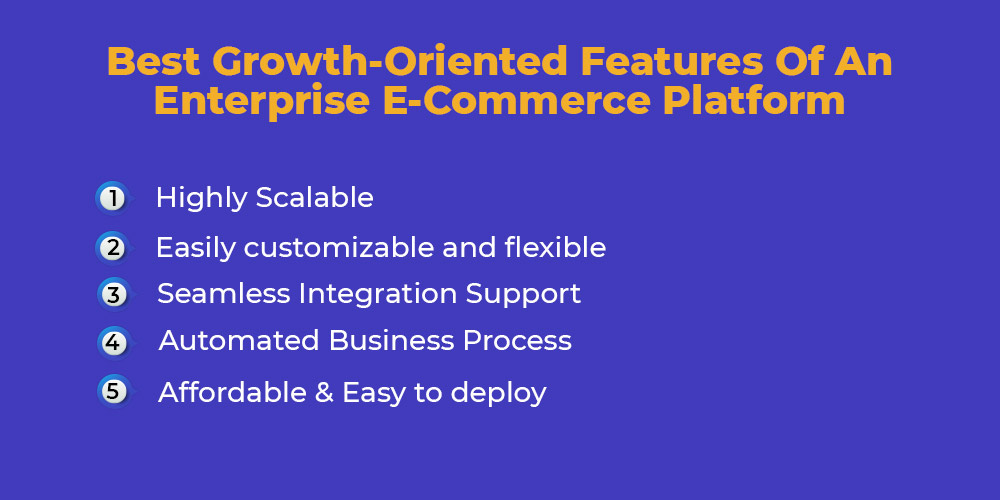 1. Highly Scalable
To attain growth in today's competitive and ever-changing business world, advanced technologies are needed. With this, progressive platforms help them to scale along with the changing trends.
As enterprise business owners plan to move at a rapid pace, scalability is a crucial element. Therefore, such business owners must have access to a simplified and accessible enterprise e-commerce solution. It will help them to process more orders, and increase their reach to serve a wide range of customers.
With an e-commerce enterprise solution, you can modify the store whenever required. As a result, adding new products or sales channels becomes easier with it. Altogether, enterprise solutions help in boosting the bandwidth to increase website traffic.
Scalability and flexibility complement each other and that's why an enterprise e-commerce solution is a right choice. It makes the store more accessible.
So, whenever you are about to pick an effective e-commerce enterprise solution, do check how scalable it is.
Also Read: E-commerce start-up costs for setting an SMB business 
2. Easily Customizable and Flexible
Tremendous business growth and success can be achieved with the customization of the eCommerce store. eCommerce platform flexibility refers to loose decoupled components that can be operated independently.
With the help of loose coupling, a flexible enterprise ecommerce solution can easily adapt and grow. The latest version of enterprise eCommerce comes with a wide range of customizations that includes easier payments, faster shipping, and improved user experience. Altogether these ensure better and easier browsing that leads to higher conversions.
An enterprise-level eCommerce solution scales the business needs by supplying all the advanced resources. As the E-Commerce components are integrated flexibly, the platform easily adapts the workload accumulation and reduction. For business owners, an e-commerce enterprise solution helps to manage business modules and scale up to new markets.
Plus, a flexible enterprise ecommerce solution enables your business to extensive modifications and customizations. For this, the merchants don't need to use an on-premise infrastructure.
Therefore, you get the freedom to create customized business workflows, marketing, and landing pages. So you can regulate business operations rapidly.
Also Read: Start multichannel e-commerce business on Magento
3. Seamless Integration Support
Even though your eCommerce platform is the core foundation of your business, it is still not all. A multi-featured e-commerce enterprise solution helps your business to work seamlessly across multiple integrations. Also, an enterprise-level ecommerce solution lets you manage your online marketplace as well effectively.
An optimal enterprise eCommerce platform helps you to effectively integrate. It allows you to integrate with payment gateways, logistics solutions, ERP, etc. As a result, you can target eCommerce business growth with high-speed integrations.
4. Automated Business Processes
Even though online and offline businesses have certain differences, both go through on and off-seasons. It results in high traffic to the website. With the help of an enterprise e-commerce platform, your business gets the ability to handle peak season load.
Instead of putting much effort into different business processes, enterprise e-commerce solutions accept automation. It ensures that your business gets the least time-consuming process.
Also Read: How to move the offline business online? 
5. Affordable & Easy to Deploy
Undoubtedly, an enterprise e-commerce platform is no less than an asset for a business. Most importantly, it is affordable and this is what makes it more preferred. With the help of an efficient enterprise eCommerce platform, you can avoid high expenditure. To be more specific, you can avoid the infrastructure, software development,  IT staff, etc costs. 
You can avoid additional expenses with the ready-to-use online store infrastructure and avant-garde functionalities. As a result, you can spend your savings on other requirements.
Do you want to thoroughly discuss your requirements? Get on a call with us!

What Is The Best Platform For E-commerce Enterprise?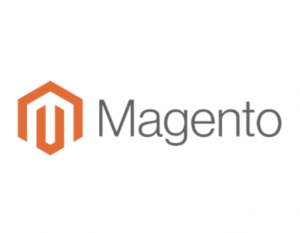 Over the past few years, many leading software vendors have opted for Magento because of its advanced enterprise e-commerce solutions. When choosing an enterprise e-commerce platform, you must ensure that your enterprise ecommerce platform matches the needs of your business. Magento Commerce, which is now Adobe commerce or enterprise edition is the one-stop platform providing a wide range of features like
Third-party extensions
Multi-store management 
Detailed inventory uploading
Endless community support
Mobile-first approach
Integration with CRM
The unified multichannel shopping experience
Safe customer data storage
This powerful and dynamic enterprise e-commerce platform comes with a straightforward and simple deployment. It compiles integration, sales, marketing, and product teams with Adobe cloud. Altogether, enterprise ecommerce platforms deliver a seamless experience to customers. 
Adobe Commerce can help you in 
Improving the efficiency of your business
Enhancing your business processes
Letting your enterprise acquire more customers
Improving the sales
Wrapping Up
So, are you all set to kick start your enterprise eCommerce? Or do you want to take your eCommerce business to the next level to leverage the booming e-commerce market? An enterprise ecommerce solution helps your business to meet its objectives and goals faster. In short, you can stay competitive in the market with an enterprise ecommerce platform.
Also Read: Checklist to start an e-commerce business
About CedCommerce
Are you looking forward to beginning your eCommerce business with an apt enterprise e-commerce solution? If yes, our expert team at CedCommerce can help you out.
At present, hundreds of e-commerce brands are standing out with enterprise ecommerce solutions. Eventually, you can be the next one. In case, you have any queries, do not hesitate and drop them below. Our team would love to get in touch with you.
We would love to know your opinion on what we just shared! Drop your feedback here!