Holiday Season Ecommerce Checklist 2022: Tips To Prepare Your Magento Store
Running short of time? Get PDF of the blog in your mail.

Play Now
The holiday season is one of the most profitable times for eCommerce businesses. Customers are excited to avail the best discounts and offers, while retailers look forward to it as a great sales opportunity. Holiday Season 2022 will be here before you have the time to prepare your Magento store to accommodate a surge in traffic. Thus, we bring you the holiday season eCommerce checklist 2022 which can help you prepare your Magento store in anticipation of the holiday season. Furthermore, the Magento e-commerce holiday checklist is split two ways; one covers the technical aspects while the other lists the strategic approach for preparing your Magento store.
Table of contents
The earlier you start preparing for a once-in-a-year shopping festival the lesser last-minute regrets you will have. So, when the time comes for customers to flood your Magento Store, they don't leave without completing their holiday season shopping.
Holiday season eCommerce checklist 2022: Top 15 prerequisites for preparing a Magento store
As a retailer, you must want to make the most of the holiday season. However, it wouldn't be possible unless you prepare your Magento store to host an enormous amount of traffic and boost sales. Whether you are able to attract new customers and retain existing ones will depend on how early you start preparing for the holiday season.
Get all the arguments you need to start an enterprise marketplace with our enterprise marketplace guide.
This holiday season, customers are planning an early holiday shopping. You, too, must be prepared to meet your customers' demands. If you are wondering how and where to begin, you can leave your worries behind. We bring you the Magento holiday season checklist to give you a helping hand before and during the busiest shopping season of the year.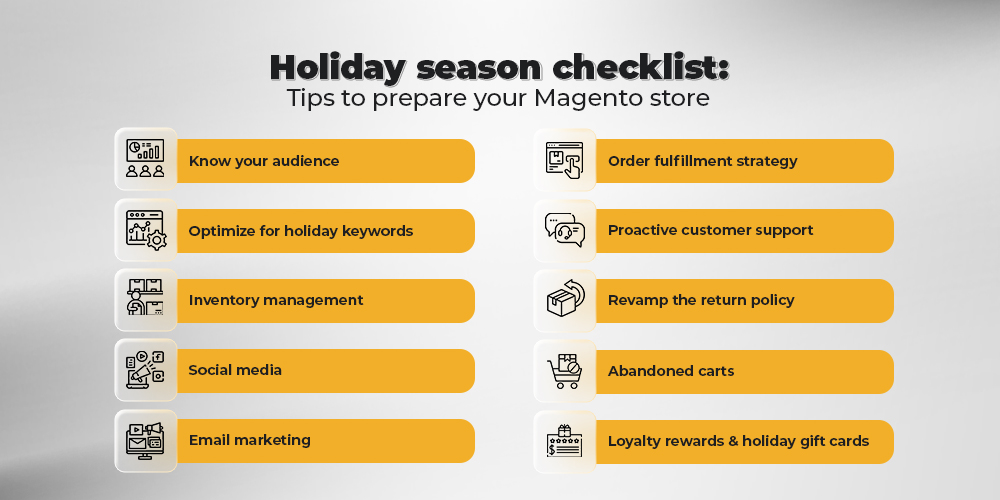 1. Know your audience
The first item on our holiday season eCommerce checklist 2022 is the foremost step toward any promotional or marketing strategy: to know and understand your audience. Look for trends on social media where your customers are most active. Figure out which product they will prefer buying more over others. Furthermore, narrow down the analysis of your audience to their age, gender, location, profession, and more.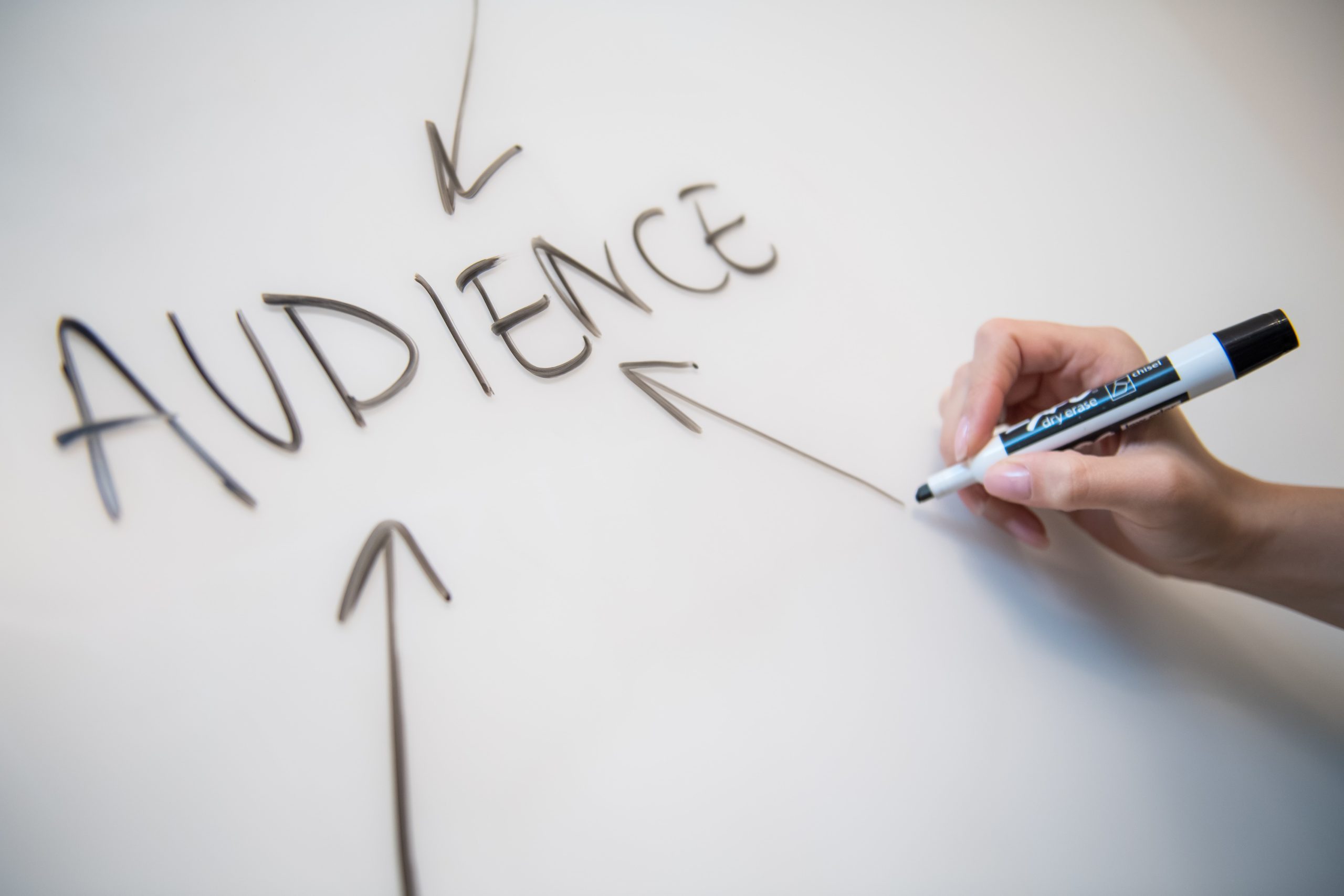 Engaging with customers is a great way of finding out what your customers are planning to buy in the future and making your marketing efforts more personalized. Since most holiday shopping is done for others, minute product details can make a huge difference. Lastly, make sure you are using high-quality images of your products.
2. Optimize for holiday keywords
Moving on to one of the most important items in the eCommerce checklist for the holidays, optimizing your online store for holiday season keywords. If you are preparing for customers to reach you either through social media or emails, you probably wouldn't want your efforts to go to waste.
If you have got SEO strategies in place, your customers will find you. Thus, optimizing for holiday keywords is important. Google also optimizes search results depending on the changing trends and search patterns during the holiday season. The content on your website should be holiday-optimized. Identify relevant keywords or hashtags and prepare a list of keywords you want to optimize for.
Once you have the lust ready, optimize the metadata, URLs, image alt tags, and content of the webpages that you want to act as a magnet for sales. Lastly, you can use tools such as Google Trends to analyze what's trending. It will help you narrow down the research by relevant months and find the most popular keywords.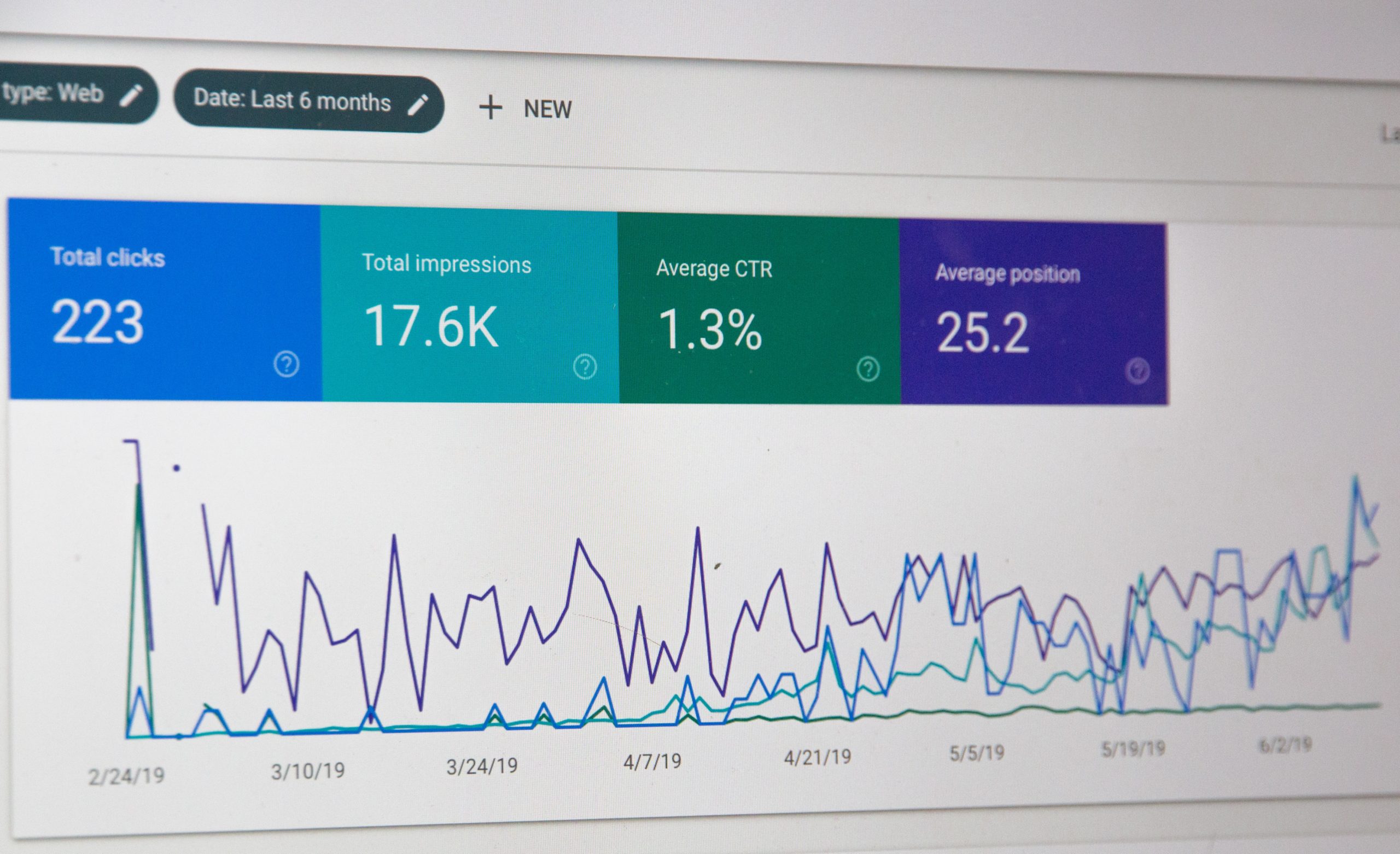 3. Home page optimization
The home page is the first impression of your website unless you are directing your customers to a different landing page. Redesign your home page for the holiday season. Let your customers know you are totally in holiday spirits. Display products you will be selling during the sale, promote your deals and offers, give them a look at your social media accounts, and more. Make sure the attractive look of the home page does not overwhelm the interface.
Let your customers easily find what they are looking for. Use relevant and high-quality images, update the content and design the home page that makes customers realize you offer products that would delight their holidays. More importantly, optimizing your home page also involves optimizing it for relevant keywords. Only that will ensure more customers reach your Magento store organically.
4. Category pages
Analyze the analytics prior to the holiday season you will uncover product categories and even some products within those categories that have improved in performance. Leverage that data to optimize Magento category pages for specific trends. Make sure your customers can find the products they are looking for when they navigate your Magento store through category pages.
5. Reward loyal customers
Any holiday season eCommerce checklist 2022 is incomplete unless you make provisions for rewarding or benefitting your loyal customers. More importantly, the holiday season is not only for engaging new audiences and customers. It's also crucial to retain your existing and loyal customers. Apart from promotional strategies to gain new customers, create a plan to offer special discounts to your loyal customers.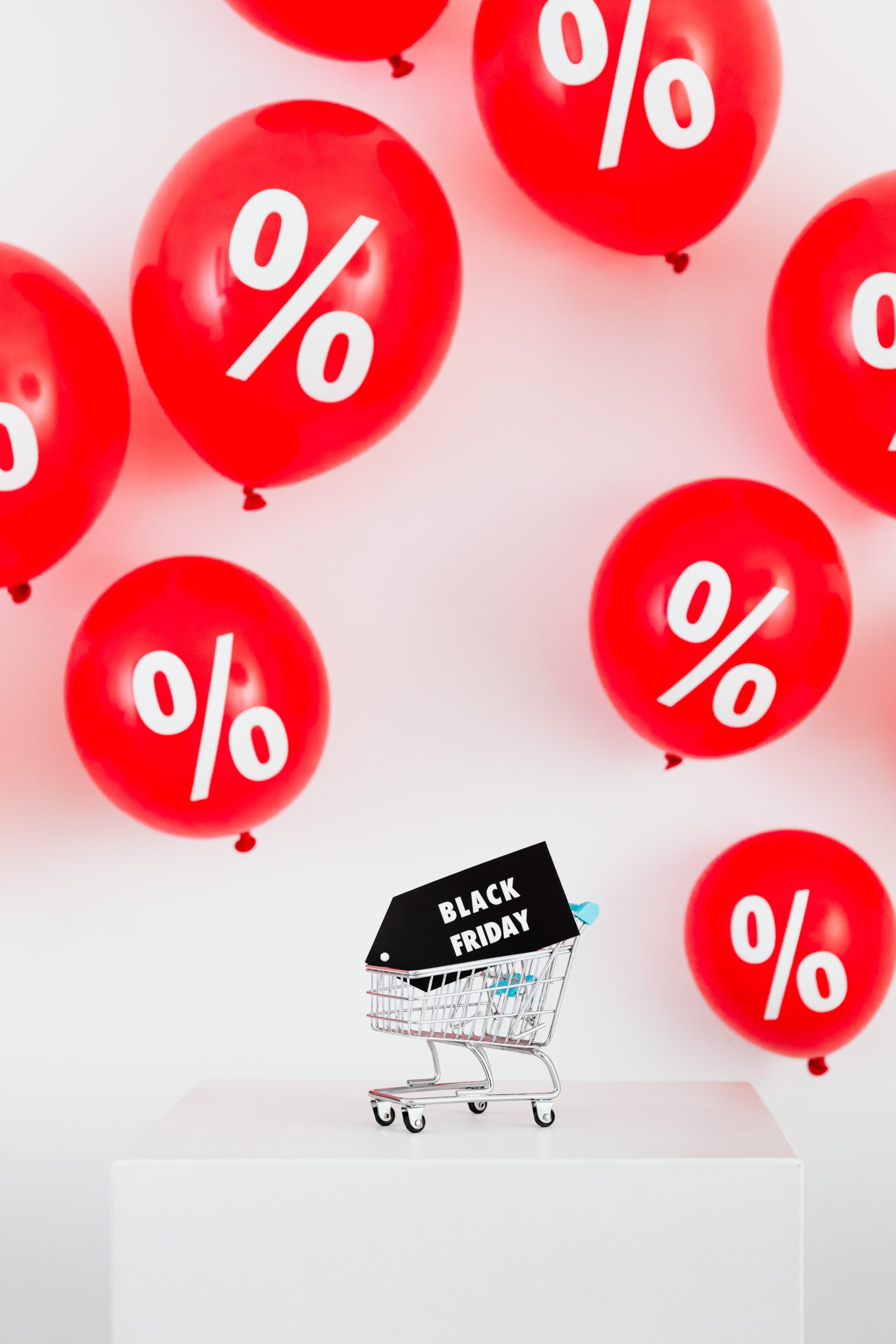 Make them feel special and encourage them to stay connected with you for future deals and offers. Create customer loyalty programs, offer them special perks for making regular purchases, and boost your sales. Group different customers in different categories based on their previous shopping behaviors and preferences. It will help you increase the likelihood of referral sales.
6. Sell holiday gift cards
Selling gift cards have an added advantage. You get more customers when you sell gift cards. When your customers purchase gift cards and gift them to someone else, those who have received the gift cards will be purchasing at your Magento store. With each sale of a gift card, you get additional customers.
Furthermore, customers also prefer buying gift cards when they are unsure of what gifts to buy. Holiday gift cards guarantee you more customers and revenue when those gift cards are exchanged. If you want to encourage post-holiday season shopping, you must add holiday gift cards to your Magento e-commerce holiday checklist.
7. Inventory management
You wouldn't be able to make the most of the holiday season unless you have effective inventory management and control strategies in place. More sales and effective inventory management go hand in hand. Make sure you don't go out of stock while you are in the middle of the holiday season rush.
Furthermore, analyze sales data; promote the bestselling products, and discontinue the slow-moving ones. An organized warehouse can ensure more efficiency with sales and inventory management. Study social media for current trends and stock up on products trending with your customers.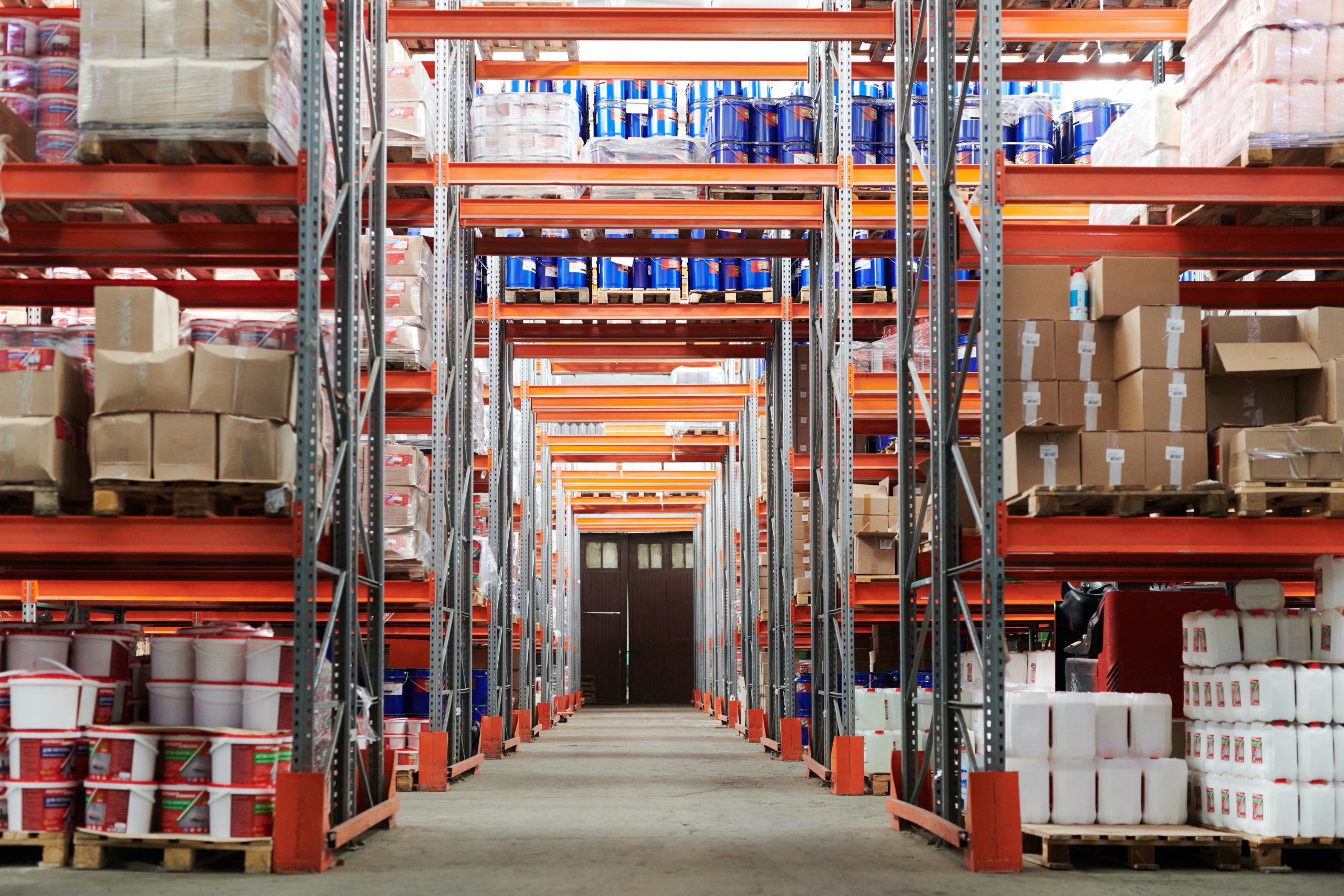 Streamline your pick, pack, and delivery process, and automate the reorder process to reduce the chances of backorders. Furthermore, if you have overstocked items, you can feature them in pre-holiday season sales.
8. Leverage social media
Social media is your biggest ally in marketing, promoting, advertising, and more. You will find your customers on social media and you will also find on social media what your customers are looking for. Furthermore, you can safely assume your customers spend most of their idle time scrolling through social media feeds. Thus, you must be there where your customers are. Social media can help you boost your promotional efforts.
Social media campaigns can bring you sure-shot success, particularly if your target audience is more on the younger side. More customers are relying on social media to discover new products, find product and brand reviews, and more. Moreover, customers rely on social media influencers for honest product reviews and are more likely to purchase a product if it is recommended by an influencer.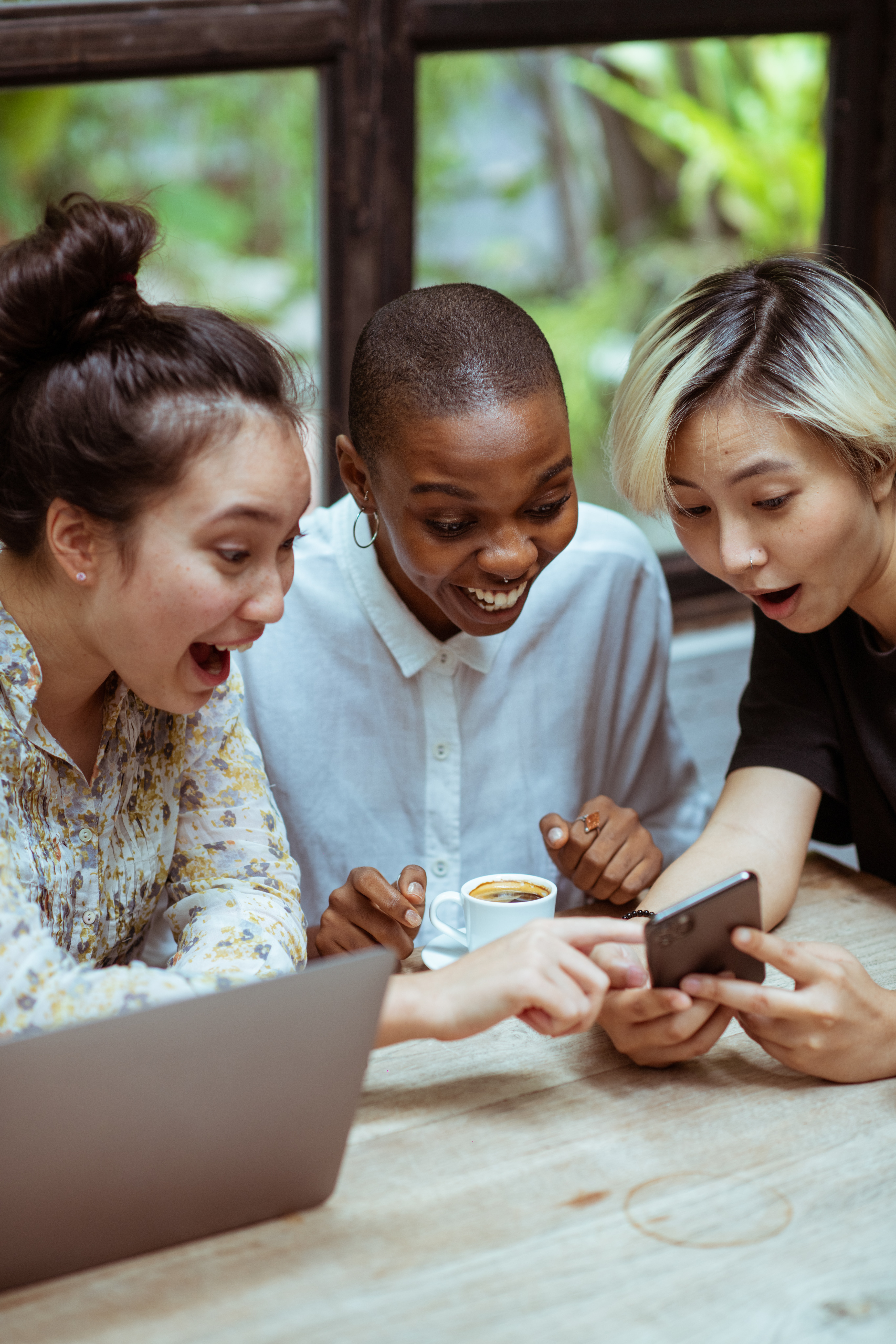 Social media has created ample opportunities, particularly for small and home-grown businesses, to scale and boost revenue. For this holiday season, you must get on social media with your promotional strategies. Showcase your best products, deals and discounts, and more. You can't snooze on a social media strategy if you want to make the most of the holiday season in 2022.
9. Email marketing
Email marketing is another most effective strategy to include in your eCommerce checklist for the holidays. You can reach out to both old and new potential customers via emails and lure them with deals, discounts, and promotional offers. Offer sales on different product categories to keep potential customers curious and keep them checking for your promotional emails.
Furthermore, ensure you stick to email best practices, including making them more personalized and mobile-friendly. You can also target customers who have a holiday shopping wishlist ready with reminder emails. Let your customers know the products on their wishlist will soon go out of stock.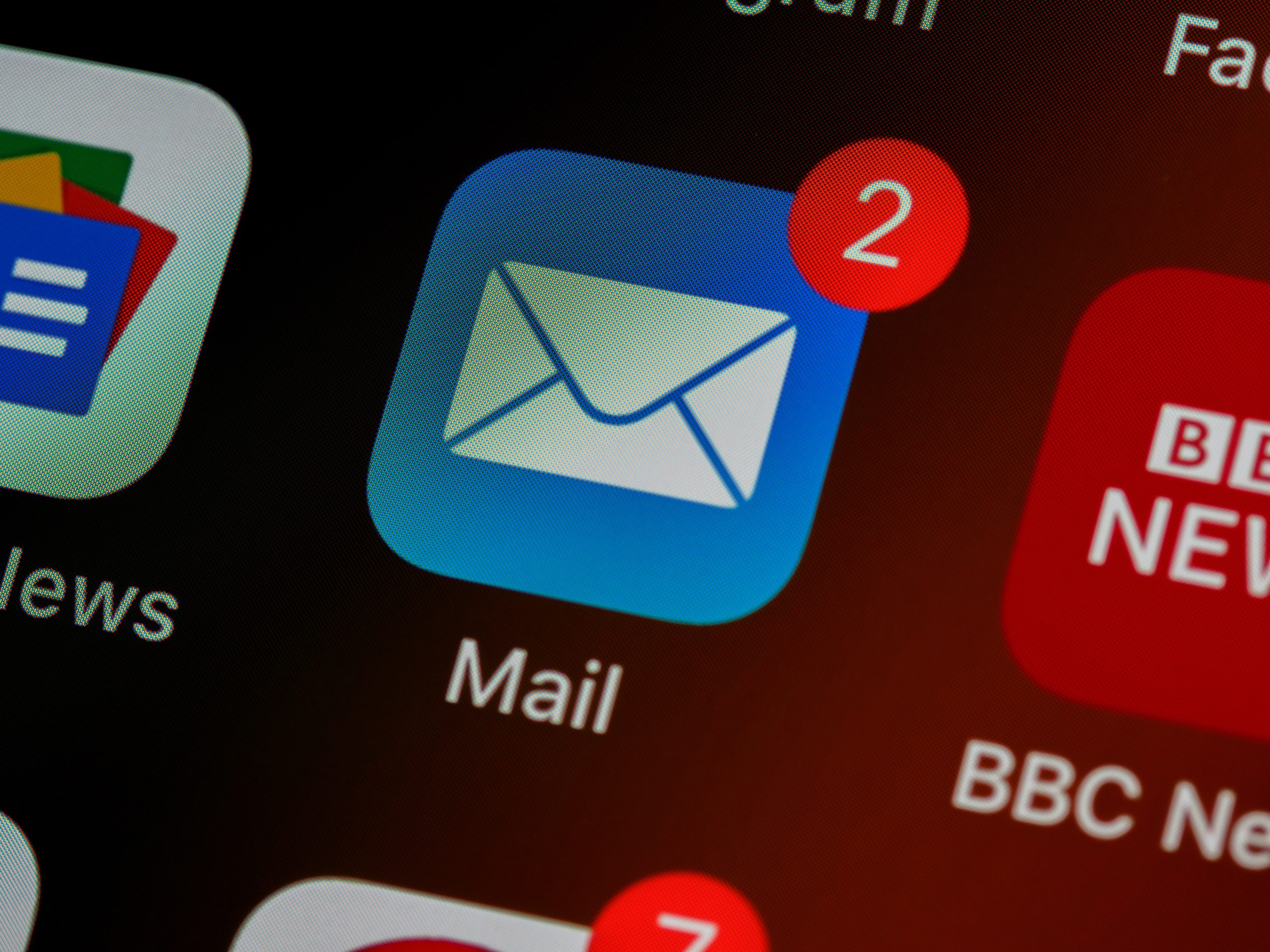 It will prompt them quickly complete the purchase, contributing to last-minute holiday sales. Lastly, personalize the emails for the holiday you are sending them. For example, Christmas or new year-themed emails works best.
10. Order fulfillment strategy
Have a foolproof order fulfillment and delivery strategy before the holiday rush starts and your Magento store experiences a traffic surge. Even if it requires you to revamp the whole infrastructure of your website then should do it since the holiday season is that time of the year when you offer the best to your customers. Furthermore, disable extra extensions, if they are not in use.
11. Holiday season content
Create special content only for the holiday season. Your content strategy should include blogs, newsletters, social media posts, promotion emails, and more creating relevant content is one of the most effective ways to engage your audience. Furthermore, the form of content that works the best when it comes to engagement is short-form videos.
Get creative with reels and videos, showcase your products, a walkthrough if you have a physical store, customer reviews, and more. Not only more engagement but content also brings in more organic traffic if optimized for relevant keywords and gets better social media reach.
When you get more organic traffic, you know you have more chances of conversions. You can't miss out on this Magento holiday season checklist essential.
12. Proactiv customer support
Leave no stones unturned when it comes to customer queries and complaints. You should plan so that your customers get instant help and customer support whenever they find themselves facing a challenge while browsing or completing a purchase. The holiday season is the time to implement the live chat feature if you don't already have one. Both chatbots and live chat have become popular among brands and customers alike to address and resolve customer queries.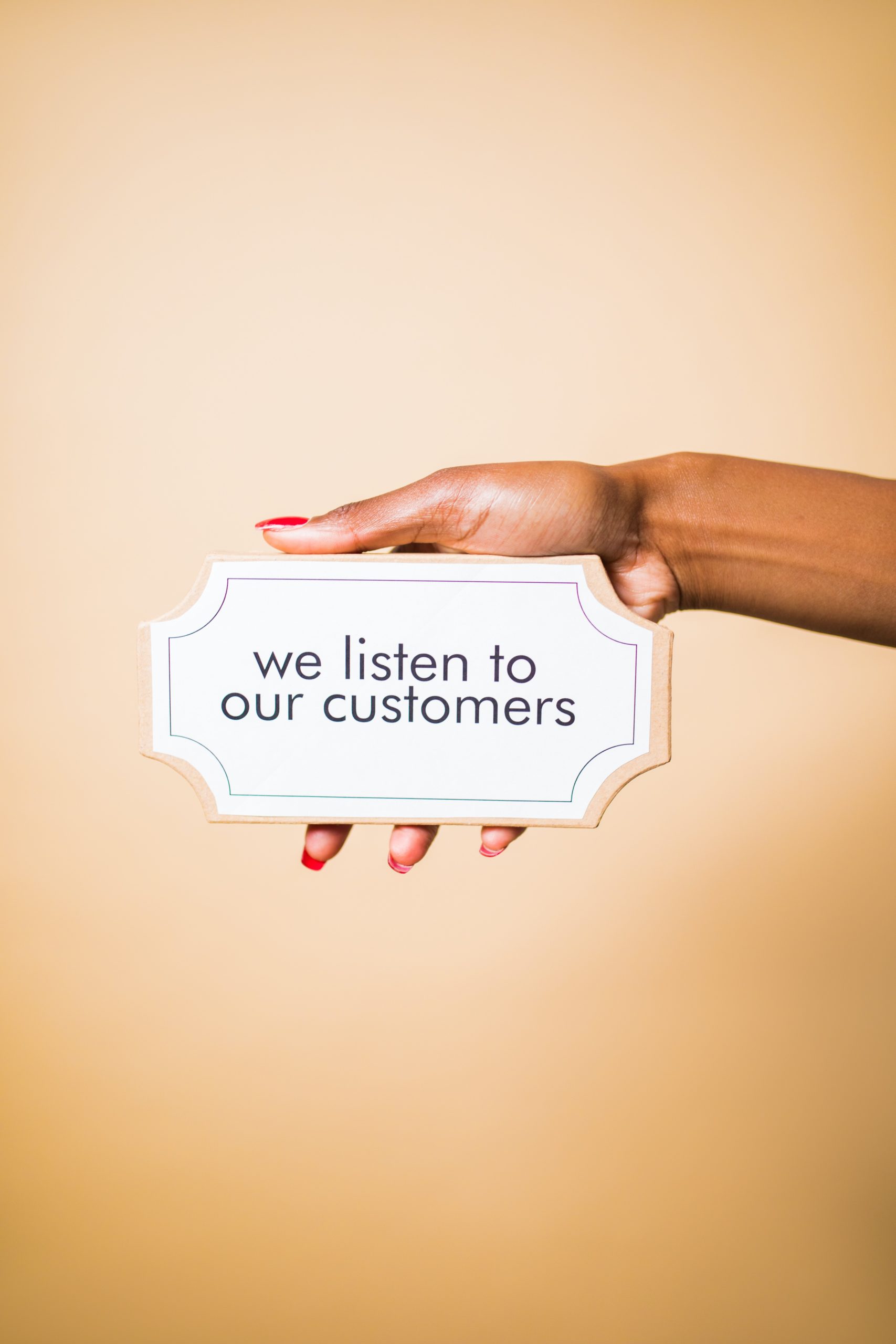 13. Improved payment & shipping methods
By implementing a proper shipping strategy, you and your customers can relax about on-time package delivery! You lose a customer forever if you fail to deliver a special gift your customer wanted to give to their loved ones on time. Hence, you might as well offer a discount or free shipping service, communicate with shipping carriers, define and implement a shipping strategy, have a sufficient amount of raw materials for packaging, and be ahead of your competitors!
When it comes to payments, make sure you offer convenient payment methods to prevent customers from abandoning their carts due to unfavorable payment options. Study your customer base, their region, and their most popular and trusted payment gateways. Integrate those payment methods into your Magento store if possible.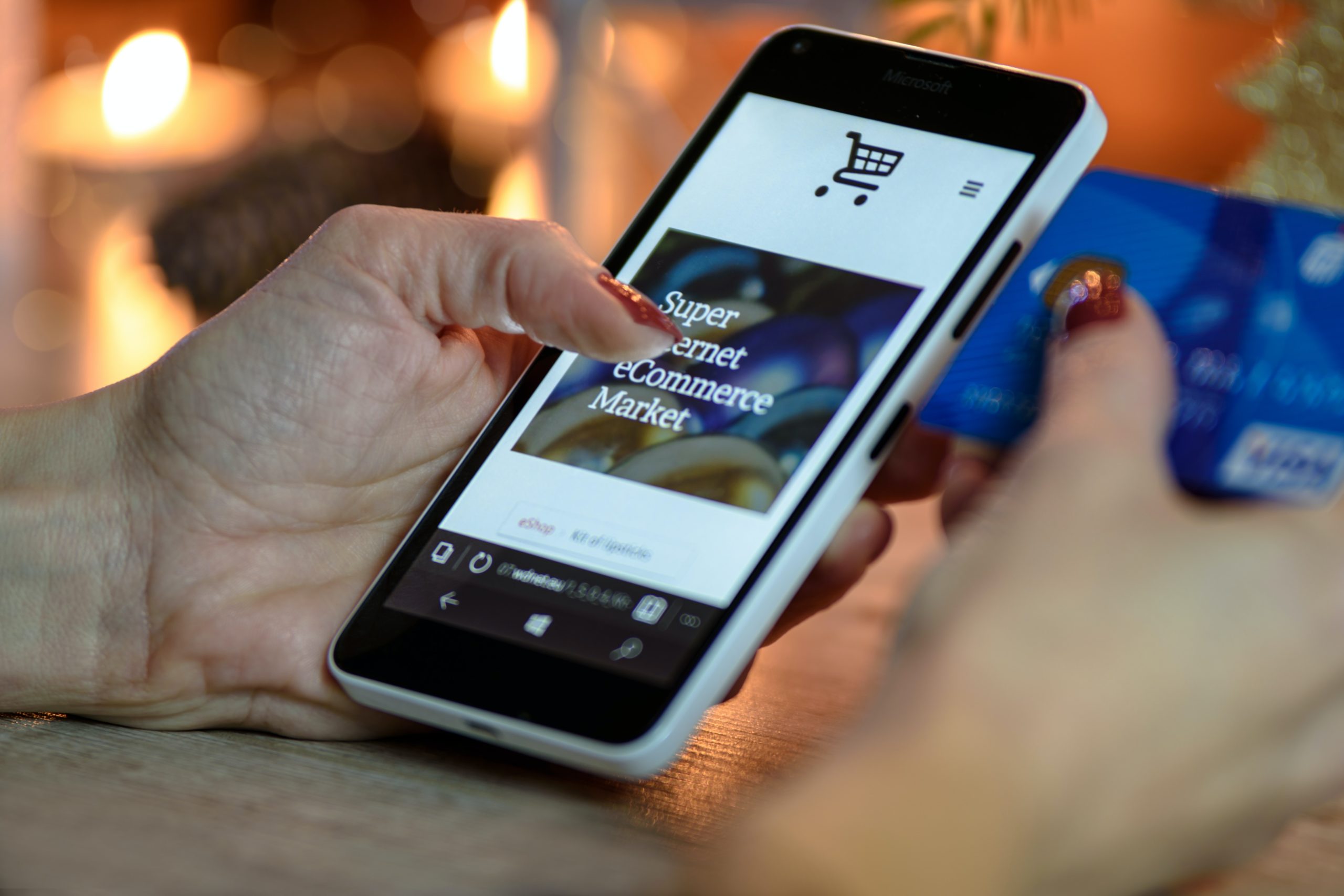 The latest in the trends of payments is the 'Buy Now Pay Later' feature. It works around the concept of microcredits facilitating customers to shop on credit. Moreover, it relieves the buyer from the pressure of making payments as and when they make a purchase.
14. Revamp the return policy
The majority of consumers say that merchants who make the return process simple would increase their spending and increase their purchases. You can simplify and streamline the return process in your Magento stores this holiday season. Analyze whether your return policy is friendly enough that it helps build trust and loyalty among your customers. It is easy returns that make sales recurring.
15. Abandoned carts
Regularly analyze customer data on your Magento store. Find out customers who have abandoned products in their shopping carts. Now is the time to retarget them with personalized emails and offers. Send them emails at regular intervals, reminding them of products they currently have in their shopping carts.
Similar to targeting customers with products on the wishlist, you can target them by informing them their favorite products are getting out of stock. If done right, targeting customers with abandoned products can turn around your sales.
Prepare your eCommerce Store ahead of Holiday Season. Get FLAT 20% OFF on Magento 2 Marketplace Solutions and PWA Theme. View complete offer details!
Holiday season eCommerce checklist 2022: Technical requirements
Now that you know the strategic and promotional aspects, let's move on to the technical aspects of the holiday season eCommerce checklist 2022.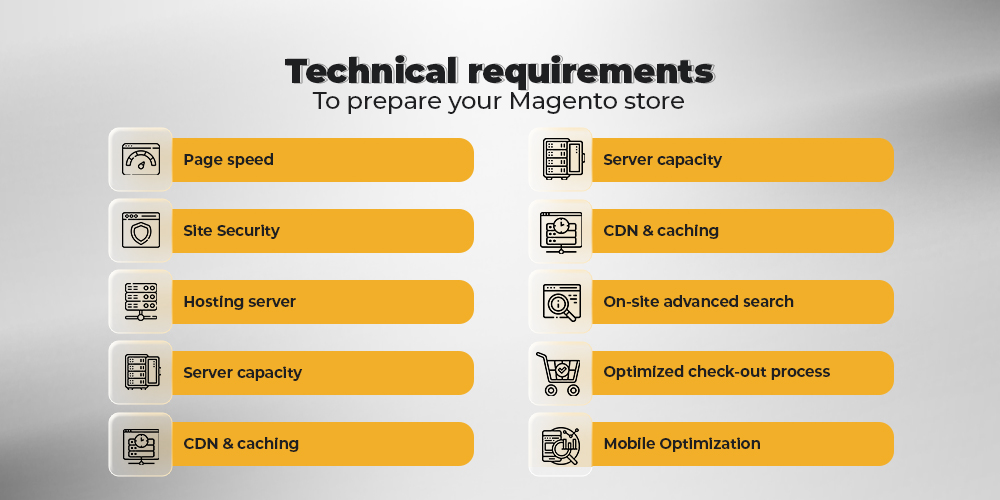 1. Page speed and performance
The real taste of your website's sustainability comes when there's an influx of users during the holiday season. More importantly, keeping track of the entire website activity is another important aspect of website performance. Thus, you should streamline your Magento store for speed and performance.
A one-second delay can mean a loss of conversions and revenues. You must shun any performance hurdles that increase the overall page load time and use a caching mechanism. Furthermore, optimization will also help your Magento website to rank better on search engines. You will also have to work on improving your front-end and back-end interface.
One of the most important steps you should take is to clear up your database and cache. Secondly, you must get rid of all the products and extensions that are no longer in use. Lastly, you must effectively reindex your products.
2. Site Security
Most holiday shoppers are concerned about security while shopping online. However, they cannot be blamed, owing to customer data breaches. While preparing for a hike during the holiday season, you must prepare your Magento store to outplay security spam. It helps you gain trust among your customers and build a loyal customer base.
3. Hosting server
Getting a reliable and trusted hosting service within a reasonable cost range, is complicated and challenging. Most of the hosting service providers require you to share the hosting server and your website's resources with other websites. If you want to make the best use of a hosting service provider, you should look for a reliable and agile hosting provider.
It might cost you more than shared hosting providers, but you will find it worth the investment. Furthermore, you should read the terms and conditions of the hosting provider you choose. Lastly, make sure they offer 24×7 technical support.
4. Server capacity
The overall capacity of your server is one of the most important Magento e-commerce holiday checklist items you need to consider during the holiday season. You should be well aware of the trends if you have dealt with a traffic spike in the previous holiday season. You can make a fairly accurate estimate of how much traffic will land on your eCommerce Magento website by keeping track of previous trends. More importantly, make sure you have backed up server resources.
5. CDN and caching
Static content and static pages are sometimes necessary on Magento-based websites. You can do this by using a Content Delivery Network (CDN). it gives you the opportunity to use global data centers, where all of your data is kept, and if you receive a request from an international user, the data center located nearest to the user takes care of it.
To ensure the speedy performance of your Magento website, you must load off CSS stylesheets and Javascript files. It will help you engage concurrent customers during the holiday season. Furthermore, you can also cache static pages to make your online store faster.
6. On-site advanced search
On-site search is one of the most preferred product-finding methods used by customers and should not be dismissed as a mere requirement of the Magento holiday season checklist. It's always faster to search for products than to navigate through the category and product pages.
Furthermore, searchers are potential customers with clear intent, and converting them is easy, provided you give them what they are looking for before they have a chance to ask you. It can be ensured with an interactive and responsive user interface.
7. Optimized check-out process
An optimized, one-page checkout process is the key to more conversions. The lesser you complicate the checkout process the more conversions you get. Since the checkout process plays an important role in the completion of purchases, you must aim for simplicity while implementing your checkout process. Furthermore, you should also ensure the security of the checkout process in addition to making it uncomplicated.
8. Mobile Optimization
We finally come to the last holiday season eCommerce checklist 2022 essential. You would rarely find an eCommerce website that hasn't gone mobile. Follow their suite. The majority of holiday shopping orders are booked and sold via mobile phones. Thus, keeping up with the ongoing trend of ease and convenience, you should make your Magento store mobile responsive. Mobile optimization will also help you attract more organic traffic and engagement through mobile phones.
Conclusion
We hope the holiday season eCommerce checklist 2022 helps you understand what your Magento store should look like, how to target more consumers, get more conversions, and more. Again, we would emphasize starting early for the holiday season of 2022. Reason? Implementing the changes mentioned above will require ample time. Secondly, customers are planning on an early holiday shopping spree, with inflation being the driving factor. So, if you want to relish in the festivities of the holiday season without any regrets, you must start preparing now.
Click on the link below to get personalized guidance on how to grow your business during the holiday season.