Drive More Customers On Your Facebook Shop Through Facebook Business Page
Running short of time? Get PDF of the blog in your mail.

Play Now
Facebook has succeeded to win the hearts of people in the social arena. Despite, the emergence of as many as tens of social media platforms, none of them have been able to overshadow the power of Facebook. This is the reason why Facebook stands second to none as far as eCommerce potential in concerned. In the contemporary world, every business house makes its presence on Facebook by creating a Facebook business page.
Here are the listed benefits of a Facebook business page, top tips on how to drive more customers to your Shop through the business page, including the optimizing your Facebook business page that you must not miss.
What is the Facebook business page?
A Facebook business page is a page through which you can set up your store across Facebook commerce surfaces. A Facebook page allows your customers to view information about your page, product information through photos and videos, events, reviews, posts, etc.
Creating a Facebook business page is a requisite for the Facebook shop.
Facebook business page leverages you with the following benefits: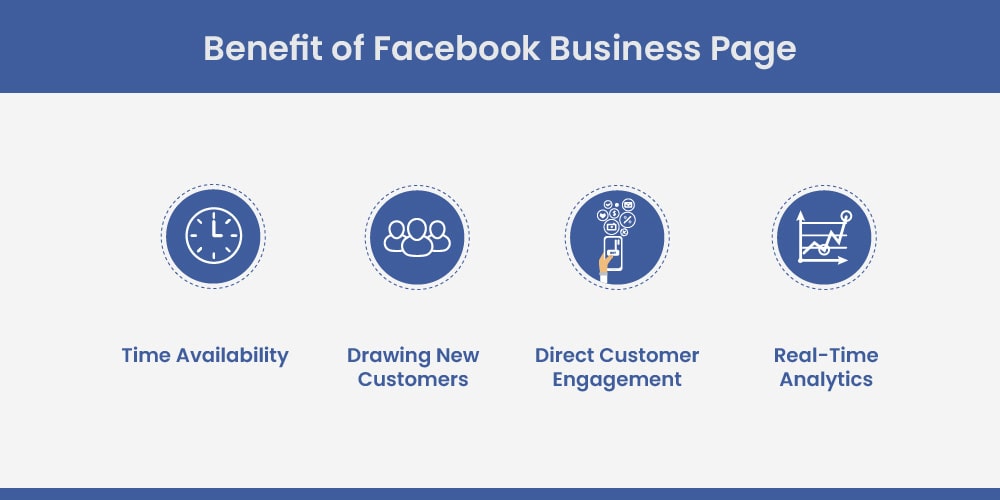 Timeless Availability: Having a Facebook Page provides you with an opportunity to connect with your customers effortlessly. Thus helping you drive more profit to your Shops.
Drawing New Customers: Facebook offers you an opportunity to captivate your existing as well as new customers through attractive photos, videos, posts.
Direct Customer Engagement: Facebook lets you directly engage your customers with the product and store activities. They can directly participate in the sales or festival discounts offered by you.
Real-time Analytics: Facebook provides real-time analytics, sales, and clicks. You can easily access the performance of your ads, products and other paid marketing tools that you are using to promote your products.
To create your Facebook Shop through Facebook business page, check out the blog on 'How to create a Facebook Shop 2021"
How to drive sales on Facebook shops through Facebook business Page?
With Facebook Shops, you can meet your customers where they are already shopping, build your connections, showcase your products, and enhance your brand reach. But the most important criteria of Facebook Shop is to have a Facebook business page. So let's explore the ways to drive more sales through your Facebook page.
Make your brand relatable
Having a keen understanding of how your audience reacts to their favourite brands and products can help you attain more profit. Ideally, your customers see themselves in the scenario you place before them. Make sure you add varied videos, images, and context in your Facebook business page. This will help you better tailor your voice to your targeted customer and resonate with your message in a better light.
Deliver social proof
The greater your influence in the market, the better chances you have to captivate your audience's interest. For this, you can either collaborate with various influencers and creators; or use various promotional strategies like reposting of content, using ads on your Facebook business page to enrich your brand value.
Inspire shoppers with a personalized catalogue experience
Creating a product catalogue enables your shoppers to search for the products of their choice and make it easier for them to make a purchase through various filters, search & explore, and recommendations. Shoppers can now see the collections in the feed and redirect to your Facebook business page and explore the catalogue based on their interests.
Monitor local insight
Keep track of your activity, product visibility, customer engagements through Facebook insights. The local insights is a feature introduced by Facebook within a Facebook business page that tells you about the aggregate demographics and latest fashion trends. Besides, through the dashboard, you can also understand the best time to post your content. Thus, helping you to manage your store efficiently.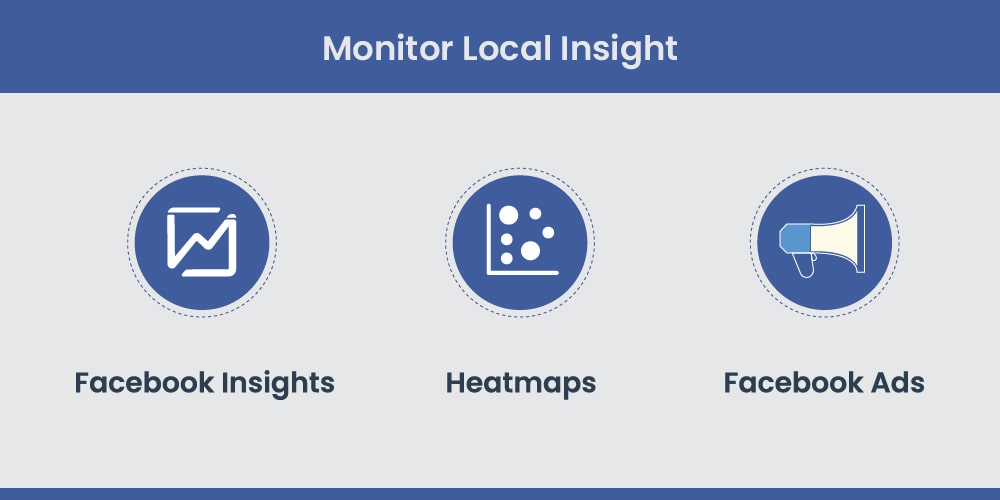 Include CTA in the Caption:
It is said that most of the shopping is done on impulse. Thus, make your every post count, try to redirect your customers to your Facebook business page. Use a call to action phrase with your posts and stories to increase the customer's curiosity towards your products.
Repost your content on the website
Sharing user-generated content could be a beneficial strategy to attain customers. Through reposting, you can better convey your products and services to your customers and garnish their interest in your Facebook business page. For this, keep track of your best selling products and start revamping your content.
Revamp your Facebook business page according to latest season and trends
Get ready to boost your product reach by revamping your Facebook business page according to the latest themes and occasions. With the festive season all around the corner, you can modify your storefront according to the season and offer various gifts and vouchers to your audience.
Post Image or Video Content for Maximum Engagement
Posting the content in the form of images and videos tends to increase the chances of getting your products and services in the notice. So, as a marketer, try to add the images and video content on your Facebook business page as this technique is effective to drive traffic to your website.
Get to know the busy hours while posting
Analyze the timeframe to understand when your audience availability is the maximum. Posting the content on your Facebook business page when your audience is available tends to increase the chances of you getting your products and services in the notice and drive traffic to your website.
Use relevant hashtags
Hashtags turn topics and phrases into clickable links in your posts. Your customers can easily find your product and connect with you through the Facebook business page. For this, post an interesting image of your product or service and tag the product. Also, you can include the hashtags in the captions for better reach. According to the Sprout Social data, 2 to 3 hashtags on Facebook works the best; and hashtags with 10+ characters see more engagement.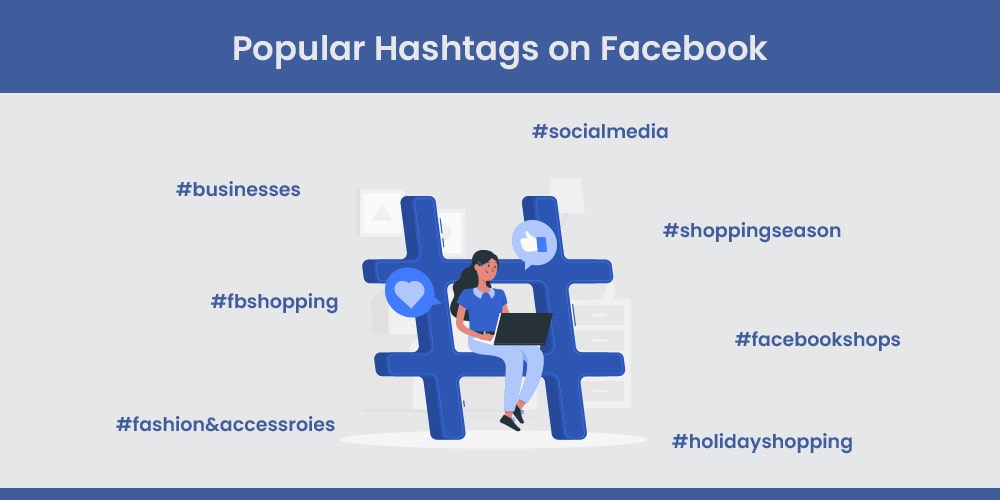 Surface your products across Facebook Commerce Surfaces
Facebook business Page leverages you with the benefit to surface your products across Facebook commerce surfaces; like Facebook Shops, Facebook Marketplace, Facebook Page Shop and Instagram Shopping. You can increase your business and build your social commerce by displaying your brand across these channels; and drive more traffic to your Shops.
Besides, if you are a Shopify or a WooCommerce retailer, you can easily get your business on Facebook family of apps through Facebook & Instagram Shopping app and Social Commerce. 
How can you optimize your Facebook business page to increase engagements?
Facebook business page helps you establish your business across Facebook networks. Thus, optimizing your page on a regular interval of time should be your primary goal. Here we listed a few ways through which you can optimize your Facebook business page.
Get A Unique Identity With A URL
Very few people know this, but soon after you create a Facebook business page and get a minimum of 25 likes on it. Facebook provides you with a unique URL slug that represents your page. This is a useful tool to perform link building strategies by promoting this link and redirecting visitors towards your Facebook page.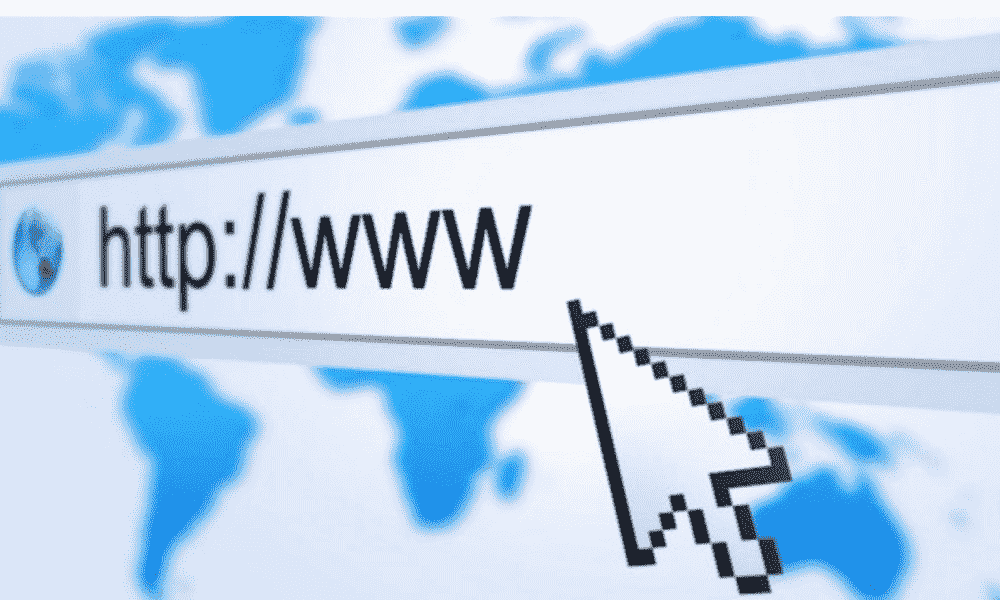 Fill out your business information.
Upon setting up your Facebook business page, make sure all the information is updated in the profile. A complete profile reveals your professional attitude and builds trust with the audiences. Some of the tips are:
Make sure your profile picture and cover picture matches with your business.
Add relevant information about your business in the summary section.
Add your website address, your eCommerce store link, duration of work, and your contact number in the bio so that customers could easily reach out to you.
Don't miss out anything in your About Us page
The "About Us" section on Facebook business page provides you with an opportunity to express detailed information about your business, product, and services; so don't miss out on anything. Complete your short description diligently and include keywords that specify your business.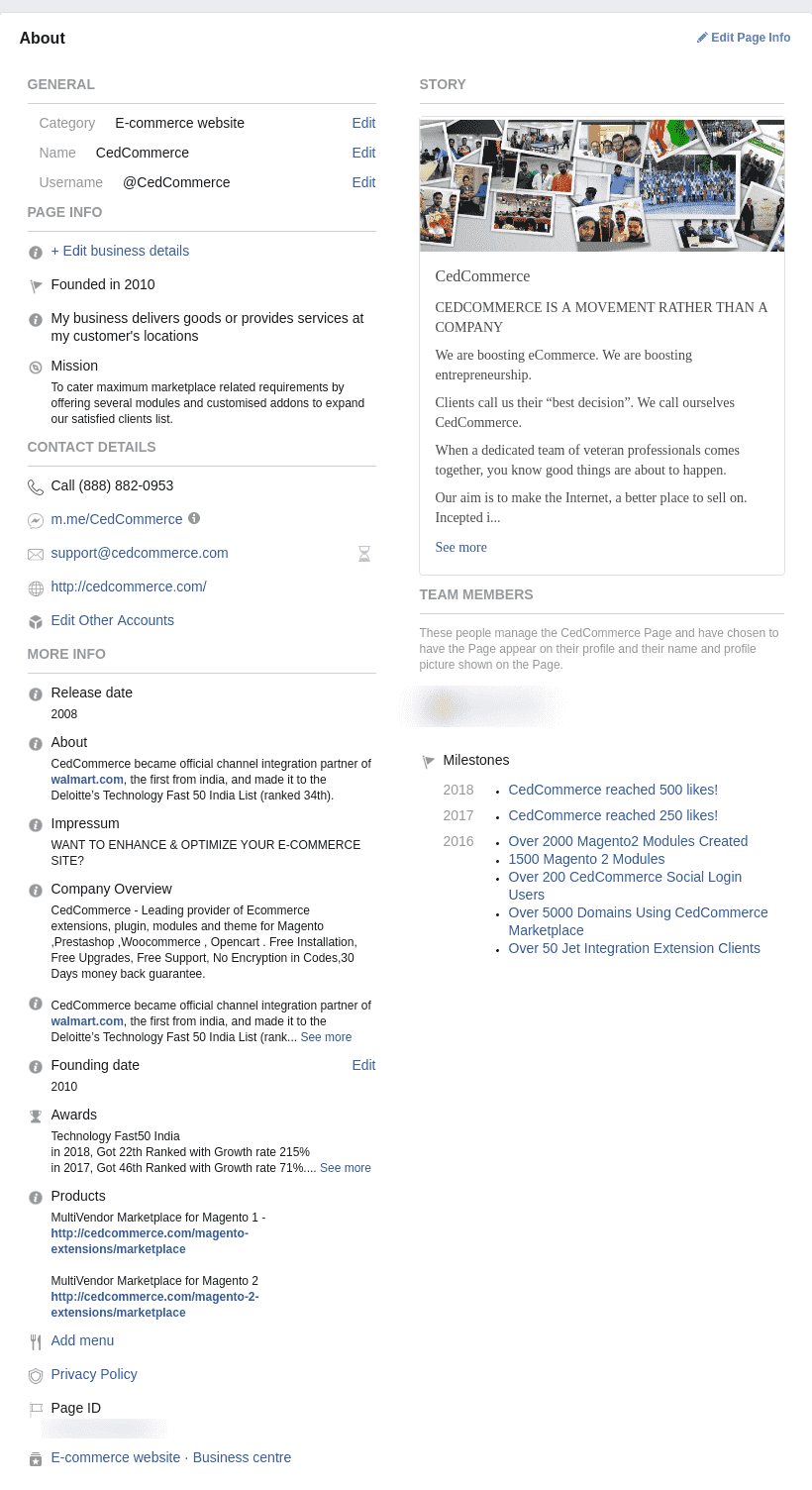 Target your audience by using specified keywords
Optimizing your posts according to the keywords is a crucial part. Place your targeted keywords in the strategic parts of your business page. Include them in the URL, page title and "About Us" section of your page as they will let your customers discover your Shop easily.
Add new features to your Facebook Page
Facebook is continuously introducing new tools to provide a seamless selling experience. Leverage the benefit of Messages on your Facebook business page through which now sellers can contact you; on Whatsapp Business, Messenger and Instagram Direct. Besides, if you are seller bases in the US; you can now provide in-app checkout to your customers and let them purchase right within the app and many more.
Conclusion
To become an efficient seller on Facebook, follow the above tips and drive more sales to your Shop through the Facebook business page. The first step of becoming a successful seller is by optimizing your way of selling. Since Facebook is a well-acknowledged social media platform, you need to keep up with the pace and efficiently manage your profile.
For managing your Facebook Shop, you can coordinate with Facebook Marketing Channels and leverage the additional benefits attached to it. Hope this blog helps you drive more customers to your Shop through Facebook business page and let you experience hassle-free selling. In case of any queries, you can drop down your comments below.