What to sell on Facebook Marketplace: Top selling products on Facebook in 2022
Running short of time? Get PDF of the blog in your mail.

Play Now
Competition is fierce, and the product market is saturated. People are searching for a platform that can allow them to engage, explore, and discover products. Being one such shopping destination; Facebook has made it easy for customers to find a new home for the products they love.
Before you plan out your business, you need to decide your niche to get a hold of your potential customers and drive more sales. But finding the best products to sell on Facebook can sometimes be challenging. Thus to avoid this hassle, here are the top-selling products on Facebook surfaces and the best ways to sell products on Facebook, which will boost your profits and help reach a wider audience.
Table of Contents
What type of products sells best across Facebook surfaces?
As an eCommerce merchant, there are two types of products you can sell across Facebook surfaces.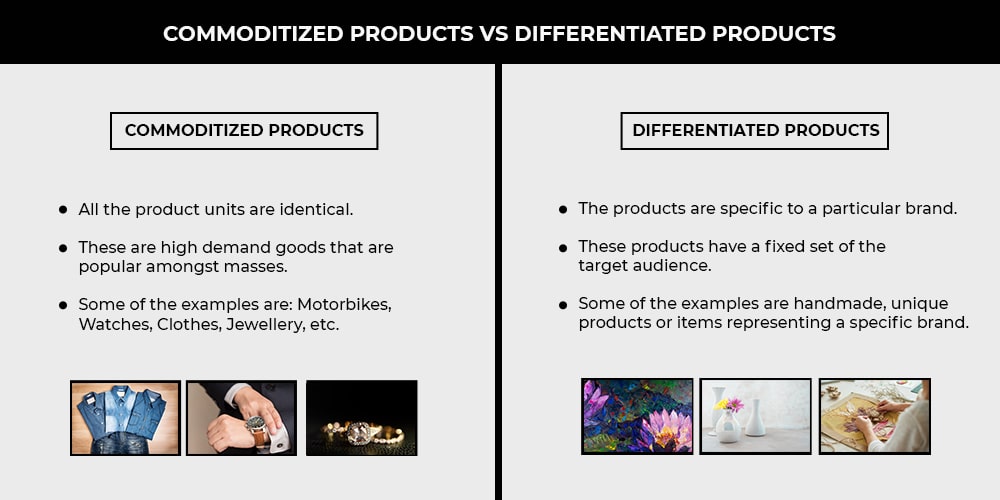 Commoditized products: Commoditized products are the items where all the production units are identical. These are the essential, high-demand goods that are popular amongst the masses.
For instance, you are a shopper preferring to buy some product. You visit Facebook and likewise, your search for the product you want to purchase. All the products, according to your search query, will be visible. Now, you can compare the prices and buy the preferred product accordingly. Some of the top products are clothes, jewelry, fashion accessories, etc.
Differentiated products: Differentiated products are specific to a particular brand. In particular, these products are unique, one of a kind, or handmade, representing a business's signature. These products have a fixed set of targeted audiences.
Some of the examples are paintings, vases, handmade or vintage products. These items are often made in small batches or are run on demand.
As a business owner, you can opt for both commoditized and differentiated products. By offering both categories, you can better serve your customers by making your Facebook Shop a convenient choice for consumers.
Top selling product categories on Facebook Surfaces
While setting up your business on Facebook surfaces; the most important thing to know is what sells best on a website. Thus, helping you in managing your store and strategizing your business plan for the future. So, drop down to the list of top-selling products on Facebook Marketplace and some of the products you should avoid.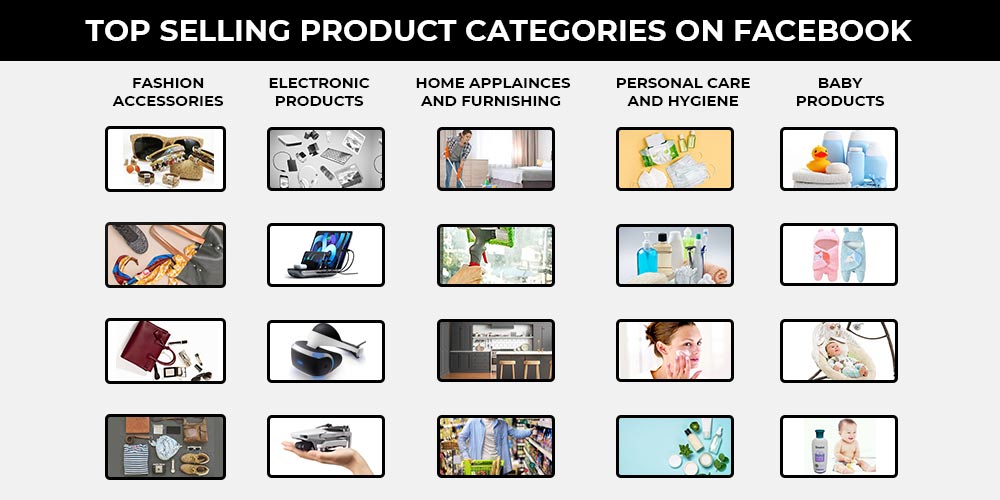 Clothing and Fashion accessories
Clothing and fashion accessories are one of the popular categories on Facebook. With fashion trends moving at a faster pace, young shoppers are looking for inspiring looks or unique pieces to differentiate themselves from others. For instance, vintage clothing has gradually made its place as one of the top trends. Here's are the best things to sell on Facebook Marketplace amongst the Clothing and Fashion category: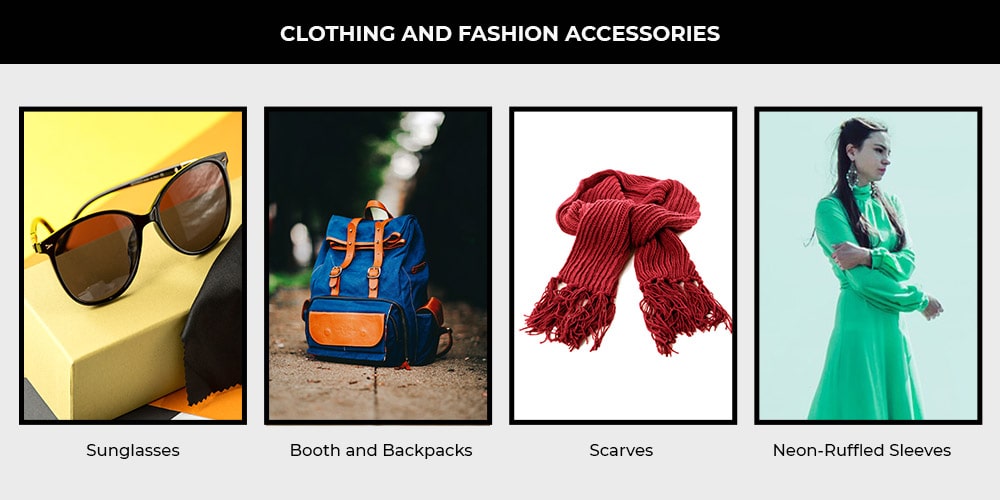 Sunglasses: In the era where individual cares more about fashion and follows the latest trends. Sunglasses are the top choice for consumers.
Boots and backpacks: To embark on adventures such as trekking and mountaineering; the supplements like boots and backpacks have become a top trend.
Scarves; There are tons of people who love the Grace Kelly, Audrey Hepburn vibe. There is a trend with "buy dad/grandad a scarf at Christmas," which can help you crop up your year-end sale.
Neon-Ruffed Sleeves: Fashion designers across the globe are recreating the looks of the decade for a modern audience by reintroducing exaggerated colors and Silhouettes.
Electronic appliances
The next category that has suddenly become popular is Electronic appliances. Everything from an old product to a new virtual reality headset can have good sales on Facebook. Here's the list of some of the best things to sell on Facebook Marketplace: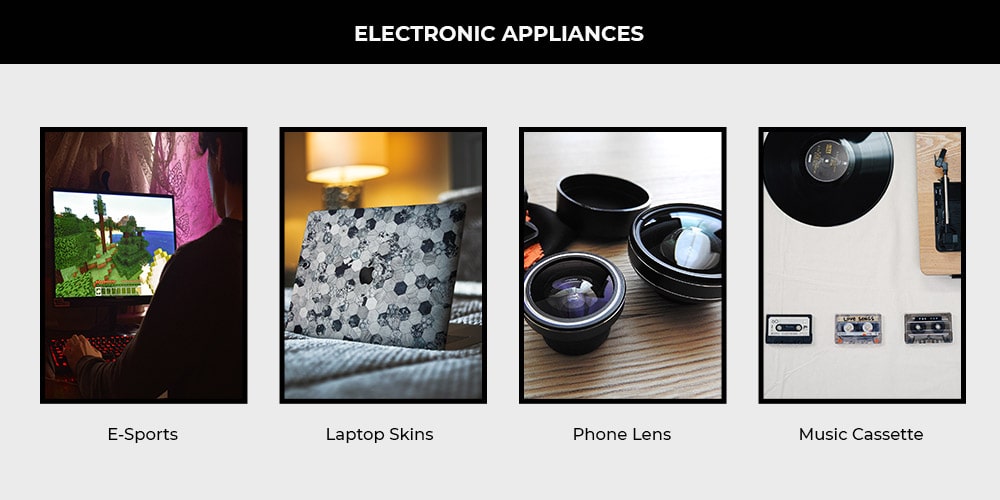 E-sports: The rise of eSports is part of a growing interest in the world of online games. The domestic gaming market, like fighting games, online racing sports, is growing at an annual rate of 37%, making it one of the trending topics.
Laptop skin: Laptop skins are one of the random trends that become popular every year and can drive incredible profits to your business.
Phone Lenses: Phone lenses helps in capturing better photographs. These lenses have been in the market for the last few years and have remained a top-selling product since then.
Music cassette: The 1980s music is trending in Brazil. People are embracing vintage technology and choose to play music on cassette tapes instead of on streaming platforms.
Home furnishing and appliances
The season for festivals has left people all excited. Potential buyers are opting for online shopping to renovate their house with furniture, appliances, and household items. Some of the top selling products on Facebook surfaces are: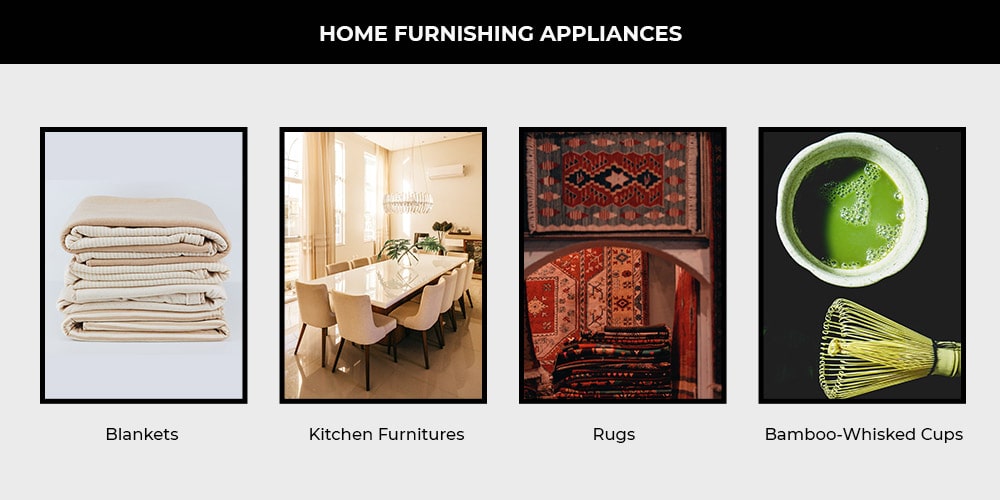 Blanket: If you want to sell a product that has a high profit margin; opt for blankets. Because people spend more time to keep their home cozy & warm during colder seasons.
Kitchen furniture: There's been a growing trend for "kitchen furniture" and "dining room furniture." Individuals are looking to spruce up their living spaces.
Rugs: One recent trending product is rugs. With the current work-from-home trend, people are redecorating their home arena and making their spaces more welcoming.
Bamboo-whisked cups: The trend for bamboo-whisked cups has taken a sudden rise in Tokyo and Mexico. The whisk is hand-carved from a single piece of bamboo and is known as a chasen. It is considered to be an essential part of the Japanese tradition.
Homecare and hygiene products
The audience is focussing more on grooming themselves and leading a healthy lifestyle. In the UK, the public engages in the party- esque fitness activities that give them a good time and a good sweat. The potential buyers can now find and buy products from marketers, creators, and brands;  all from Facebook groups and Shop tab with checkout. Some of the best selling products on Facebook Marketplace are: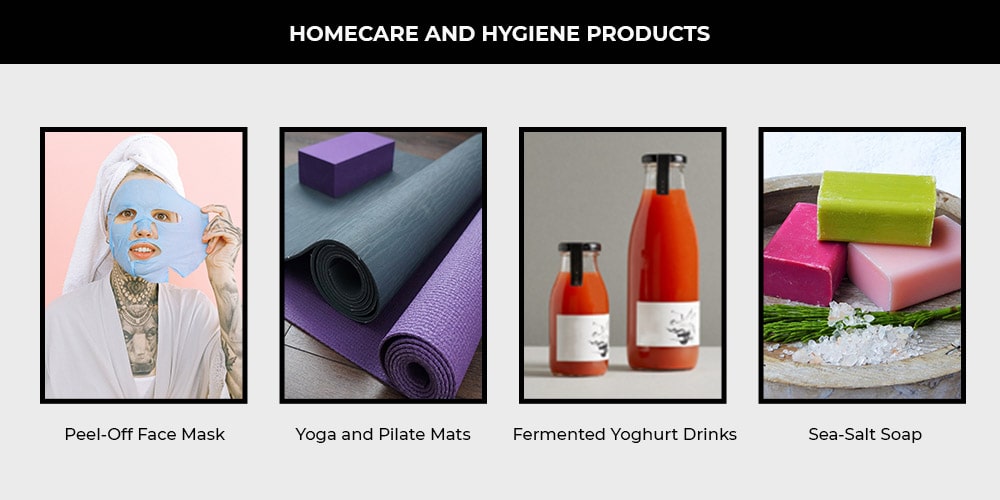 Peel-off face mask: The most trending item in the beauty industry is the peel-off face mask. In the Philippines, beauty lovers are focusing on products that protect their skin against sun damage.
Yoga and Pilates mats: Given the importance of yoga and raising awareness of health benefits, it is assumed that the yoga mat industry will reach $17.3 billion by 2025.
Fermented Yoghurt Drinks: In Australia, a fermented yogurt drink rich in friendly microbiota is surging in popularity. People are looking to other fermented products such as kimchi and even cultured butter to boost gut health.
Sea-salt soap: Celebrities are divulging in routines involving the use of sea-salt soaps as it detoxifies and soothes skin.
Baby Products
Since the start of the pandemic, sales of baby products on Facebook Commerce Platforms have skyrocketed. In the year 2021, the Baby Products market in the United States valued at US$1.7 billion. Some of the best selling products across Facebook Surfaces are: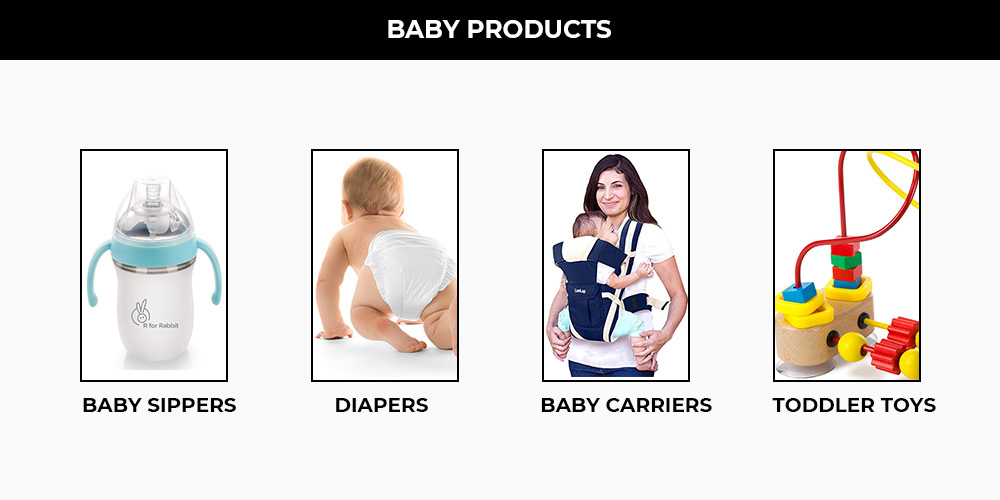 Diapers: Baby-friendly diapers that don't irritate the skin of newborns are becoming popular with consumers.
Baby Sippers: With the fast spread of coronavirus infections throughout the globe, the baby bottle market saw a rise in sales as parents were worried about the risks of breastfeeding during the crisis.
Toddler Toys: The toy market boomed as parents sought methods to keep their children happy and engaged during the COVID-19 crisis, with sales climbing 16 % in 2020 to reach $25.1 billion.
Baby Carriers: The rise in demand for baby carriers stems from their ease of use, functionality, and attractiveness, as well as a demand for well-designed carriers.
Prohibited products on Facebook Marketplace
You have got the list of the best products on Facebook Marketplace. But some products are prohibited. Check out to know what products you can't sell across Facebook surfaces.
Products that violate the community standard.
Alcohol and beverages.
Any Explosives, Ammunition, and weapons.
Animals and Pets
Any stolen good.
Goods that initiate discrimination.
Get more flexibility and faster growth to the market. Look what CedCommerce can do for you: Schedule a meeting with our experts.
How to choose the right product to sell on Facebook?
Having the list of the top-selling product categories on Facebook is not sufficient. As a marketer, you need to be aware of the strategies and generate product ideas. So, here's the checklist to help you with the best ways to sell products on Facebook.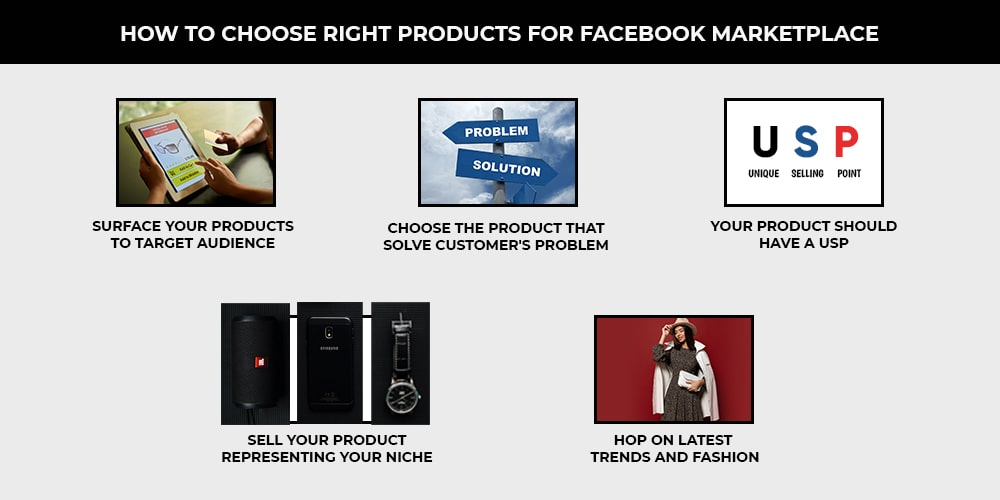 Surface your product to the target audience
Starting your business on a new platform is not glitz and glam. It requires planning and strategies. So, before planning to get your business onboard on Facebook, you can have some questions in your mind as:
How will you address your target audience?
How will you promote the best product categories on Facebook?
What are the products that sell best on Facebook?
How will you appeal to your potential customers; through your Facebook Shop?
For all these queries, you need to first decide your product category and keep track of how a customer interacts with your business. Besides, by emotionally investing in your product, you can better deliver its value and mission into the market. For example, Sunbath and Rose Petal Baths are moving back into the American mainstream as people are embracing different forms of self-care. The businesses are taking advantage of the opportunity and are touting the benefits of temperature variation. Such as:
Providing information about the cold water bath rather than a hot water bath, as cold water activates the lymphatic system and improves your immunity.
Sharing DIY recipes teaches the audience how to incorporate everyday material such as sea salt into the soak.
Choose the product that solves a customer's problem.
For eCommerce businesses, having a thoroughly fleshed-out buyer persona is vital. It's not enough to only understand what your customer needs. You also need to understand their entire psychology to create and sell your products effectively. As a seller, when you are choosing products, you need to reflect on the problem and conveniently solve it.
For example, Clothing is one of the top-selling products on Facebook Marketplace. As a merchant, you can showcase your catalog with improved fabrics, unique styles, and materials to attract your consumer's interest.
Your product should have a USP
USP stands for Unique selling point. Creating a brand name with unique product quality is essential to mark your presence in the competitive era. Your brand should speak to your customers in a way that quips their interest in your business and compels them to make a purchase. US merchants can now offer instant buying through Facebook checkout and make their shopping experience more seamless for the customers.
Besides, you can promote your best-selling products on Facebook by keeping track of your customer behavior and analyzing your brand performance through Facebook analytical tools.
Checkout is currently available to US merchants.
Sell your products representing your niche
As a business, following a specific niche is an essential criterion. A niche market is a portion of a larger market defined by its own unique needs, preferences, or identity.
For example, amongst the large category of products available in the market, you can opt for clothing, furnishing items, or much more. Nearly every eCommerce market is categorized into different segments, defining particular needs and preferences. Some of the most common ways to define a niche are based on: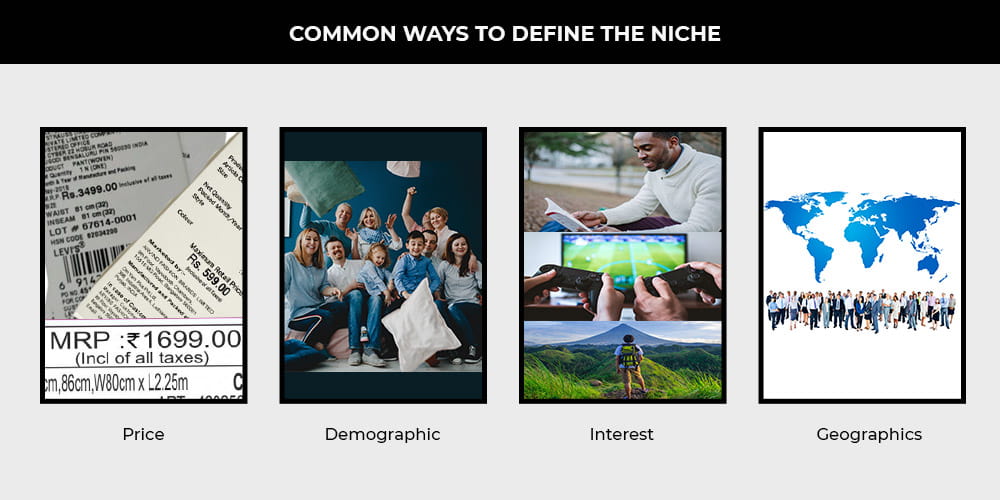 Price
Demographic
Interest
Geographics
Choosing to focus on a niche helps you serve a certain customer base and get a better outcome.
Hop on the latest trends and fashion
It's pivotal for you to keep track of an emerging market and carve out a spot for your brand to have a successful business. Staying up-to-date with what's happening worldwide can help you think about your markets in fresh ways and prepare for what's to come. For example, with the sudden rise of the pandemic, the population is restricted to the four walls of their house. The only option people have; is online shopping. Grab this opportunity to use the trends from 3D printing to indoor gardening to 'hit the peak popularity."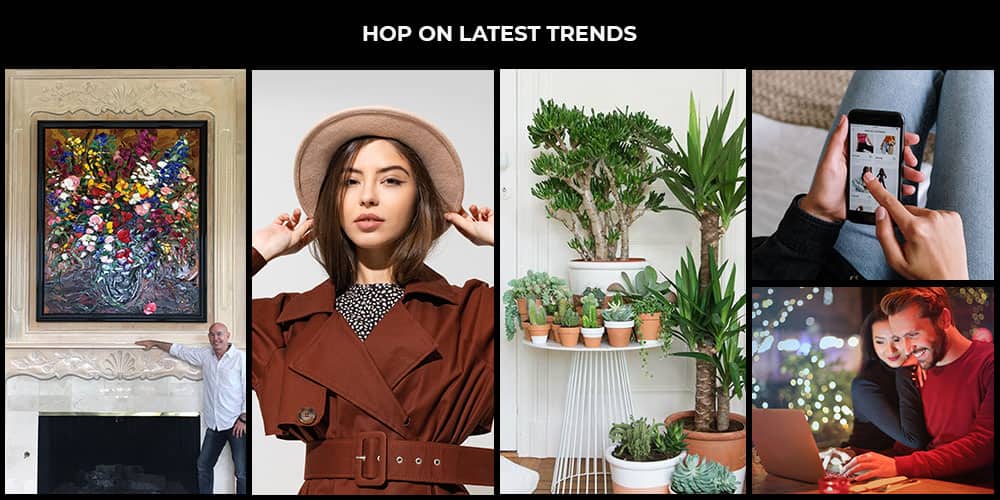 Besides, Facebook has added a new feature to support your business. You can now share your digital gift cards on Facebook and Instagram. Post your offers on the Facebook Page or Instagram profile and create a story to generate awareness. So, the audience can stay connected with you.
How can you improve your product listings on Facebook Marketplace?
To improve your product listing on Facebook Marketplace, you can:
Begin the research on what time people are most active so that you can create your post at that time.
Generate user-generated content to grab attention.
Choose the relevant category for your products.
Use high-quality product content.

Your images should represent your brand. It should be clear and concise.
Your product description should be to the point.
The title of your post should be clear. This will help the customer find your product easily.

Make a short video on your posts to showcase the backstage preparation. The video can consist of product manufacturing, packaging, and much more.
Add product tags in your posts. Product tags help buyers discover related items.
Run a Facebook Giveaway contest on a special occasion.
Tired of a long onboarding process and looking for the simplest way to start your business on Facebook surfaces? Connect with us now!
Wrapping it up
Knowing 'What products sell the best on Facebook' can be very beneficial; as with this, you have an idea of where to start and what products you can have for a successful business. Facebook Marketplace's vast reach to the targeted audience is a huge advantage for you. Connect with Facebook Marketplace now! Leverage the benefits offered by Facebook Marketplace and have a hassle-free selling experience across the platform.