Dissecting eCommerce Trends in 2022 to Build a Convertible Shopify Store
Running short of time? Get PDF of the blog in your mail.

Play Now
Flashbacks of the past two years would be like recalling those uncalled lockdowns, adapting to newly formed habits. And most importantly, witnessing new shades of growth, shopping, and sustainability. From fresh broccoli to fitness gear, shoppers now buy everything online. Or at least they are considering eCommerce for their shopping needs. Here are 14 eCommerce trends in 2022 with which you can build your store with Shopify and scale up with ease. 
The philosophy of eCommerce is simple. Build a kind of an online store that blends with your business. A store selling broccoli and furniture will have different layouts, structures, and elements. This is where Shopify's unprecedented support and freedom to build a personalized online store comes in. Let's look at what these trends in 2021 behold and how you can build your store with Shopify experts to make it future-ready. But first things first. 

That being said, let's quickly go through these 14 eCommerce trends in 2022, with which you can build a captivating online store with Shopify. 
2022 eCommerce Trends in Store Development with Shopify –
Store development is the building block of your online store. Irrespective of the platform, you need to stay updated with the facets of store creation. The SaaS-driven eCommerce platform Shopify steadily brings improvements in its ecosystem so that you can enjoy the art of building an online store with Shopify! Watch out for these five eCommerce trends in 2022 concerning online store development. 
Trend 1 – Now & Forever, Data is the King!
If you don't equip your store with on-the-go analytics, then you are wasting your time. As a store owner, you will never come to know what you're missing out on and what you have reaped. Data tells you a lot about your store's cart abandonment rate, bounce rate, and conversion rate. Everything is hidden in analytical tools.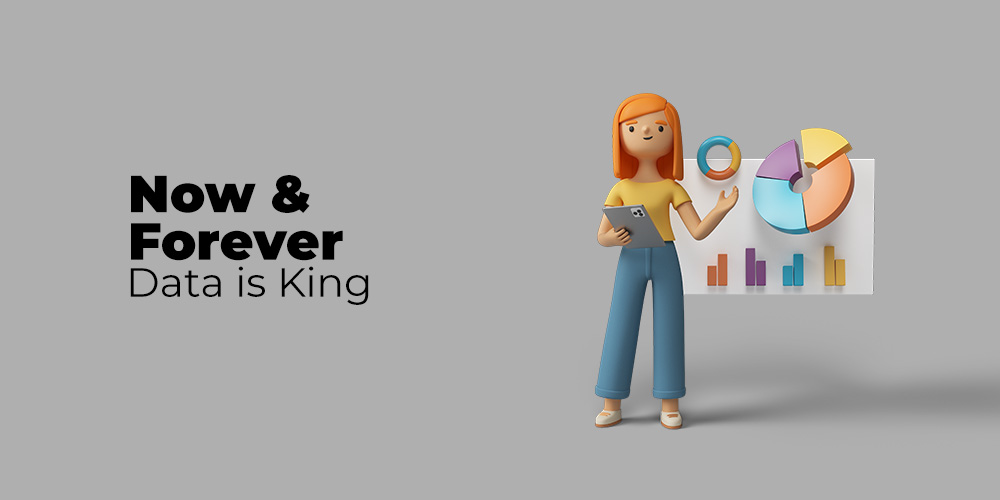 Shopify comes loaded with Google Analytics & Shopify's in-house tools. Insights from the two apex tools will help you figure out loopholes and leakage points of your business. The data also solved the riddle of what your customers are shopping for? 
If your store is wrapped up with on-the-go analytics, you are already one step close to shoppers and one ahead of your competition. The internet is the world of data points, and 2022 is the era of data. The more you have, the better it will be. 
Trend 2 – Timely Optimization is a Must!
Whenever you optimize your store, you elevate its user's experience. When shoppers get in touch with your business, their journey begins and continues until they remember your brand (and keep coming back time and again). 
Your store's name, logo, homepage, product page, collection set-up, menu, cart – every single touchpoint counts to this user's experience. It's 2022, and to make this eCommerce trend fall in favor of your Shopify store, you need to keep optimizing it every 3-6 months. Start with testing your store's speed and then move on to the storefront.
Optimize your store's structure. 
Keep your homepage dynamic and fresh with illustrations. 
Audit your store's SEO 
Build authority with links & social media. 
And there is so much more to do. Before shopping bars go high in 2022, don't forget to build your store with Shopify experts. 
Trend 3 – Payment Methods –
Not only are people shopping for all kinds of things online, but they also have abundant choices to pay (or to pay later). Don't be sad about abandonment rates if you don't have convenient payment options in your store.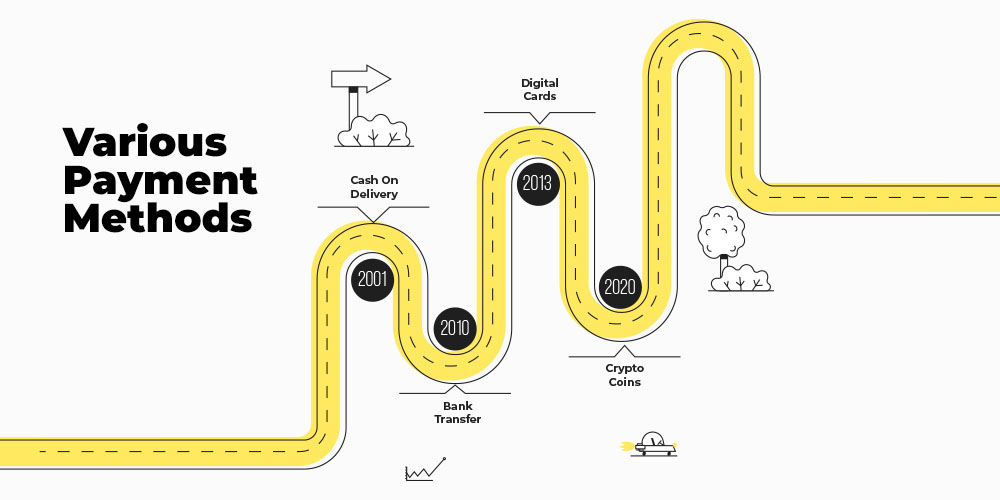 Make sure you don't give visitors a reason to leave because of a missing payment option. Shopify platform is home to 150+ payment gateways along with its in-house – Shopify Payments – to offer seamless transactions between customers and your store. 
Keep in mind the regions where you conduct your business; you can build your store with Shopify experts and make it accessible to global shoppers. Start accepting payments in other currencies, and make your store a multilingual one. This is the key to building a convertible store with Shopify keeping the 2022 eCommerce trends in mind. 
Trend 4 – Go Head to Head by Going Headless!
Going headless is not something you can do overnight or in a matter of days. Instead, this eCommerce trend of 2022 is a strategic process that requires time and investment. To reap the most of headless commerce, you have to ask yourself this question – What are your customer's touchpoints? And is this the right time to go headless? 
If your store is developing, then you should have an omnichannel strategy. When your business is settled and ready to invest handsomely, you should consider this trend. How about you take a piece of advice from industry experts? Advice is helpful, after all. 
Trend 5 – Vibe With Your Shopify Store with Metafields –
2022 and onwards is the age of customizations. Shopify metafield allows you to add custom fields to your storefront. Let's say you run a fashion and apparel store. By using metafields, you can upload a size chart and measurement box to your product page. 
Metafields solve an essential purpose – They tell everything a customer needs to know when they land on a product page. Notable, isn't it? A subtle yet customized storefront is the eCommerce trend of 2022, and Shopify's metafields amazingly capture this trend. Curious to know more about metafields? Consult our Shopify experts and build your personalized store within 7 days!
eCommerce Trends in 2022 & Consumer Behavior –
In the realm of the internet, everything is subject to change. And when we combine consumer behavior and the internet, it is as dynamic as it can be. Watch out for these eCommerce trends in 2022 that are most likely to redefine shoppers' behavior on the internet.
Trend 1 – Gear Up for Conversational Shopping! 
Voice search isn't a newly-formed eCommerce trend. Instead, it is developed gradually from to time. Voice assistants intelligent televisions have come a long way. Voice search is growing in popularity which influences search results and shopping outcomes. To wisely utilize this eCommerce trend in 2022, ensure that your Shopify store is fully optimized for voice search. You can prioritize the information people ask for, like website and physical address, contact number, business hours, etc. 
Trend 2 – Welcome to the Era of Personalization!
Merchants, look around you! It is the era of personalization. Ads, retargeting, products, messages, and packaging – everything has a touch of personalization today. But what is personalization? 
It means more than just saying welcome to our store! You can give every customer a highly customized and individualized experience with state-of-art technology. You may even personalize products at a mass scale to further explore opportunities of the eCommerce trend in 2022. Sounds intriguing? Why don't you build your eCommerce store with Shopify experts who will create a highly personalized Shopify store wrapped with an unparalleled shopping experience!
Trend 3 – Social Media is Not the Same Anymore!
Social commerce is proof that shoppers are open to new and convenient changes. Discovering a brand through social media started as an experiment, and now social media users can shop from their favorite brands without leaving the platform. Facebook & Instagram shops, TikTok for business, Pinterest, Snapchat, WhatsApp, almost every central social media platform is betting big on social commerce. Don't miss out on this opportunity to connect with social media users and enable shopping through social media. Because this eCommerce trend only took shape in 2022 – it has a long way to go, and you can reap immense benefits from this emerging trend. 
Trend 4 – Realms of Marketplace are Mushrooming!
It's great that you build your store's authority on search engines. But do you know that the shopping journey begins at marketplaces most of the time? Everything can happen at a marketplace – from discovering a product to placing orders. So what do we do now?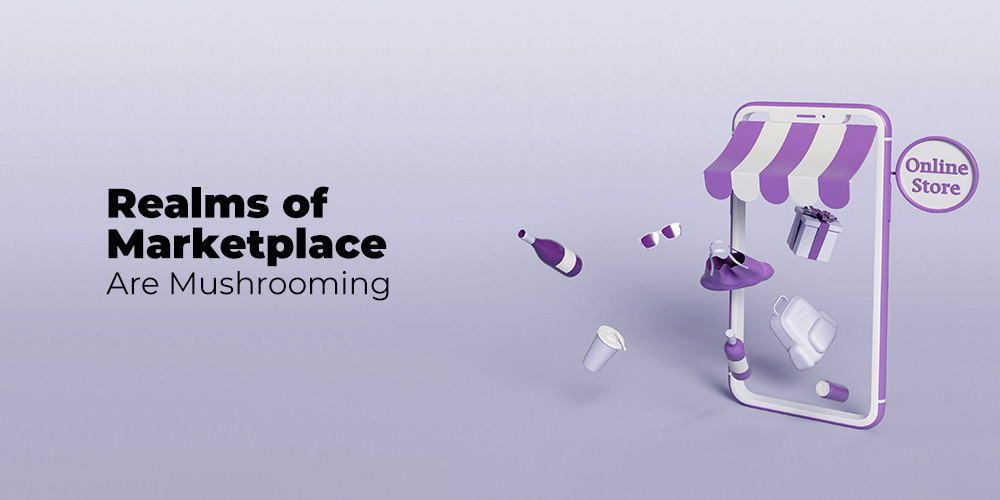 The answer is simple. Start selling on marketplaces! The pandemic worked as a push and pull for global marketplaces, and shoppers from across the world have now been taught the culture of searching and ordering from online marketplaces. Once again, this eCommerce trend has geared up in 2022, and the future is as bright as the northern star. Depending on the region you operate in, you can sell on a marketplace. 
eCommerce Trends in 2022 & Your Business – The Intersection Point!
Now that we're done with the trends of store development and consumer behavior, let's move on to the last section, which will highlight the fact that how can you make your business future-proof! The underlying trends will help your business grow, scale up, and reserve a spot in the shopper's consciousness. Here we go. 
Trend 1 – Focus on Sustainability!
21st-century shoppers have realized the dire need to care for nature. Probably this is why renewable & sustainable aren't just buzzwords anymore. Your moral duty should be to instill the two things in your business as a merchant. 
This eCommerce trend will work like a magnet for your business in 2022. This is why Shopify claims to be carbon-neutral with its in-house shipping service. Look for products that are made from environmentally friendly materials. Don't be afraid to say that your business cares for mother nature! 
Trend 2 – Tell Stories with Videos!
Agreed that content is king. But how users consume content has changed in leaps and bounds! Videos are a great way to capture the attention of internet users. You can tell stories about your business and products and create long-lasting impacts with a video. On the other hand, viewers love to share great content with social circles. 
Video marketing is the most happening eCommerce trend in 2022. As a Shopify merchant, you need to ensure that you have some great videos added to your store. But how do you do that? Well, why don't you connect with our team of experts who will embed videos as and when required. 
Trend 3 – Reality Goes Virtual & Augmented!
A lot is happening in the realms of eCommerce. You sure must be aware of Facebook's ground-breaking technology – Metaverse! It is a fantastic bridge between the virtual and the real world. Virtual and augmented reality will continue to evolve as eCommerce trends of 2022 and onwards!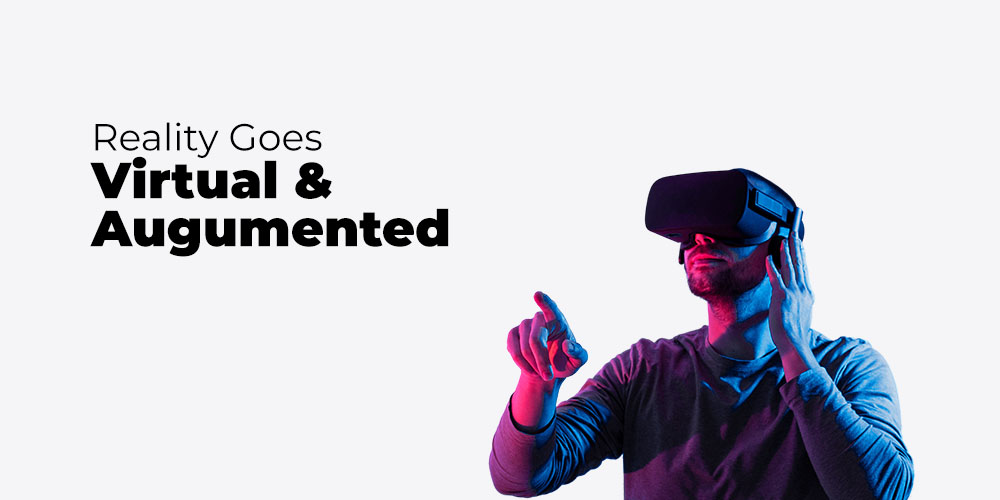 Reputed brands like H&M, Nike, Samsung & Adidas have already booked their space in the Metaverse, and they are all set to make shoppers drool for their malls on shops (virtual). There is no hard and fast rule that only big brands can enter the Metaverse. It is about time, and you should start preparing for this giant wave of AR/VR and utilize this trend in every way possible. 
Trend 4 – Environmental-Friendly Packaging –
As mentioned above, shoppers are more conscious about mother nature than ever before. And as a merchant, the least you can do (from 2022 onwards) is to tell your customers that your business too cares for mother nature! Utilize this eCommerce trend in 2022 by abolishing plastic packaging and replacing it with jute & cardboard material packaging. As soon as it reaches your customers, they will smile and appreciate your gestures for not using plastic packaging!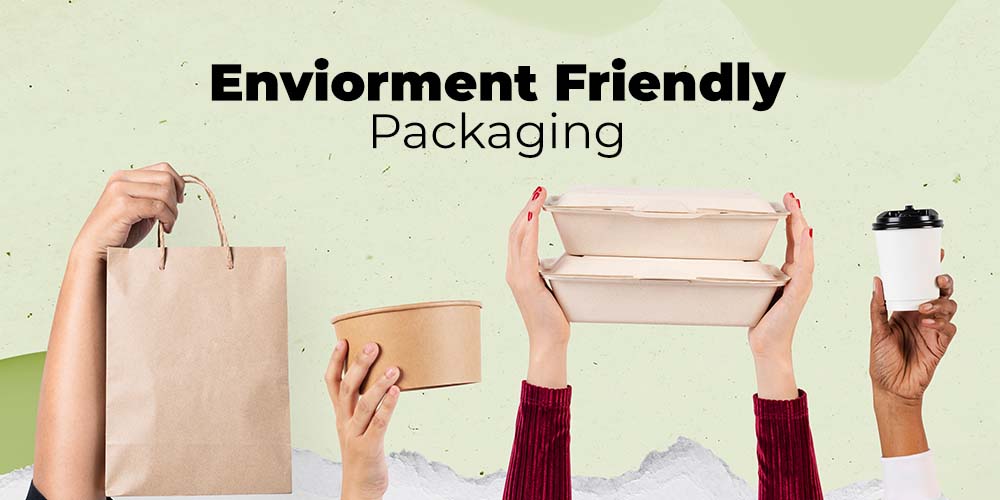 Trend 5 – AI Backed Upselling & Cross-Selling –
Artificial intelligence and machine learning will lead the business. These two technologies will play a significant role in data-driven decision-making. Do you know that Shopify comes loaded with AI-backed applications that are crafted to enhance your store's functionality? Depending on your visitor's journey, previous orders, and items in their cards, AI-backed applications will suggest other products they might purchase. Back up your Shopify store with this eCommerce trend of 2022 by installing the right app for your business.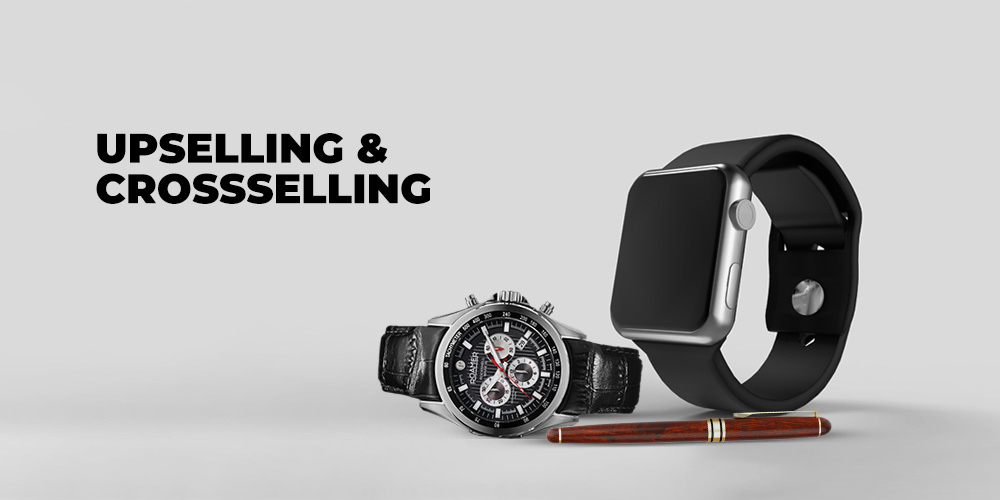 But in the myriad of free and paid apps, which ones are subtle for your store? Are the existing apps suitable, or are they just eating your domain space and speed? It would be best to consult our team and build your store with Shopify experts! 
Wrapping Up –
Phew! There eCommerce trends of 2022 (and onwards) were not less than a roller-coaster ride. If you want to take your Shopify store to the next level, then see that you embed these trends in your store in the coming time. For anything else, you can consult our team of experts and build a highly-convertible eCommerce store with Shopify!