Boost eBay Holiday Sales with Actionable and Simple Ways
Running short of time? Get PDF of the blog in your mail.

Play Now
Ever wondered what it feels like to sell out like a Simnel cake on the eve of easter? Ecstatic is the word you might be looking for here. Well, you too can experience those emotions when you learn how to sell items fast on eBay, given that you have a dedicated eBay selling strategy.
The eBay best practices will guide you to find the most desirable means to sell on eBay this eCommerce holiday season. With that said, your success on eBay depends entirely on how well your eBay selling strategy gets implemented. The successful eBay sellers follow these tips and seller advice for selling on eBay.
eBay Selling Strategy
The eBay selling strategy is something that acts as assistance and helps to sell on eBay. It offers precisely what you need to embark on the journey that takes you towards success on eBay.
The blog covers everything you need to know about seller advice, listing tips, how to sell on eBay fast, actionable methods on best ways to sell on eBay, or if we sum it up in two words, the most beneficial "eBay tips" for everyone whether it be sellers selling on eBay for the first time or a seasoned eBay seller who has trouble keeping up with their selling metrics.
Best Selling Strategy on eBay
Here's a complete list of 9 simple things to keep in mind that'll answer how to sell better on eBay?
#1. TeraPeak Research
Tera Peak has been one of the most promising tools by eBay, helping you identify new opportunities while growing your eBay business. It has been developed to filter out the competition and understand how they're doing their business.
#1.1 Optimize eBay Listing
TeraPeak research helps you identify the top-performing listings. You also get details on optimizing your listings. The details include information like photos, item specifics, price, and retail standards.
#1.2 Match the eBay Retail standards
The Terapeak Product Research improves your retail standards by helping you compete with your rivals. It provides you with high-level metrics, empowering you to analyze top-performing listings in more detail. You can also see how top-performing listings do in returns and shipping options.
#1.3 eBay Market research
Use Terapeak Product Research and analyze trends in prices, sales, and inventory details. The analysis of this data helps you understand variances in supply and demand, and plan your inventory and pricing structure better.
#2. Identify What to sell on eBay
Just like each marketplace, identifying the top selling items on eBay becomes essential. That gives you a fair idea of what's trending and the evergreen products to sell on eBay. Here are the top selling products categories on eBay this year you need to focus on to create a niche for your business.
But let's not forget the top selling items on eBay during the ongoing pandemic are entirely different. The top 5 best selling products on eBay that have been selling like a dream were Face masks, Hand sanitizer, Dumbbells, Webcams, and Books.
List of Best Selling items on eBay
Here's a list of top selling evergreen items that have always been the best selling product categories on eBay.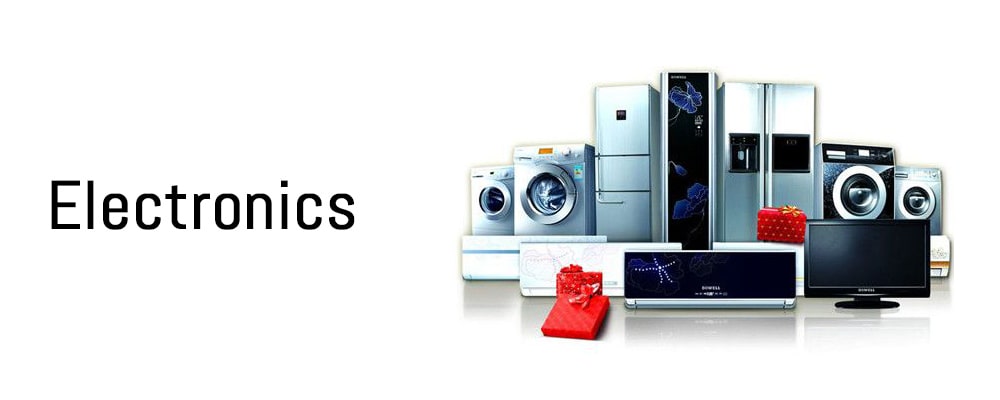 1. Electronics
With the onset of the pandemic, work from home culture kicked in globally. It led to an increase in the purchase of the products. The continuous technology development during the Coronavirus Outbreak also kept the sales up during the COVID-19 outbreak, making it a top selling product on eBay. As per the forecast from statista the share of Consumer Electronics is set to grow 14% by 2023.
Under the electronics category, the top selling products on eBay are speakers and headphones, TVs, Mobile Phones, and Laptop Accessories.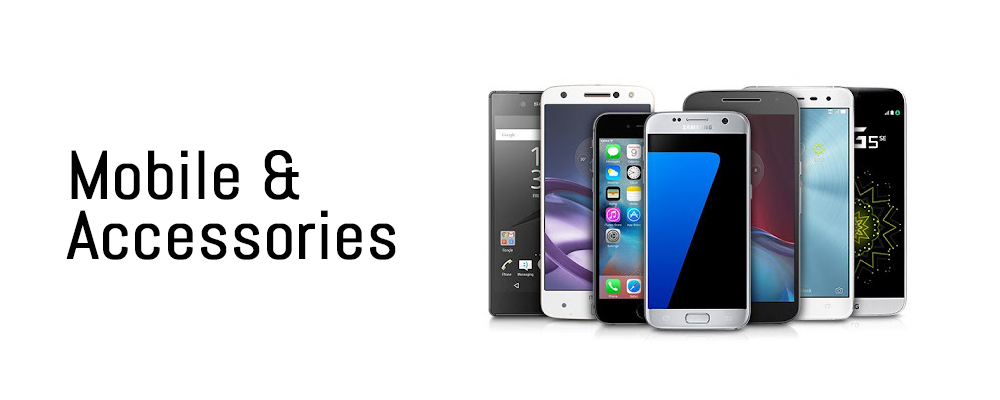 2. Mobile & Accessories
Mobile & mobile accessories, just like Electronics, are among the top selling product categories on eBay. These cover the most popular Cell Phones, Smart Watches & Accessories categories on eBay. Cell Phones, Smartphones & Parts, Cases, Covers & Skins, Headsets, best selling items on ebay, Mobile & Accessories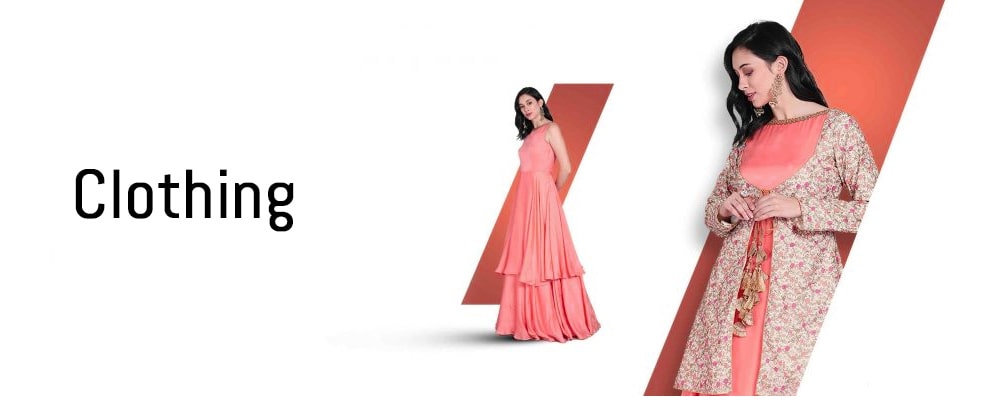 3. Clothing
Clothing is a go-to business option for any seller on eBay. Easy entry for sellers creating listings under clothing creates a window, offering the opportunity to sell globally. Shoes also find a place in the list of top selling products on eBay. Sneakers best selling items on eBay in terms of units sold annually.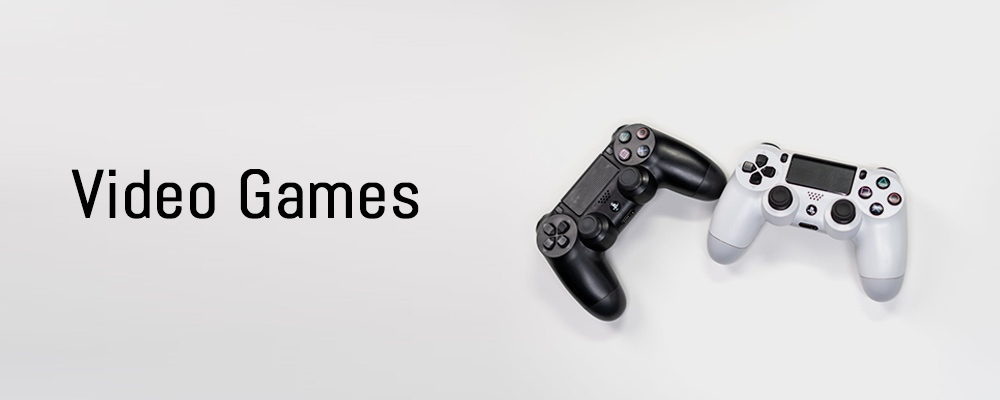 4. Video Games
Video games have witnessed an increase in demand in the pandemic-struck world. The most sold items under the Video Games categories include Video Game consoles, Controllers & Attachments, and Prepaid gaming cards, becoming the best sellers on eBay.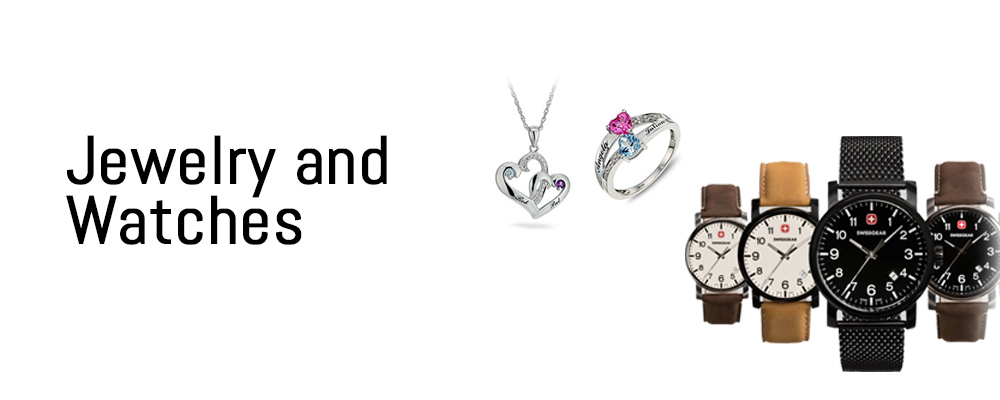 5. Jewelry and Watches
According to Statista, the global online jewelry market is predicted to reach $340 billion by 2023 and expand to $645 billion by 2035. With that said, Jewelry becomes an imminent choice for the futuristic boom it shows.
According to eBay Jewelry and Watches are easy to ship when compared with electronics, having shipping restrictions making them ideal products and one of the top selling products on eBay.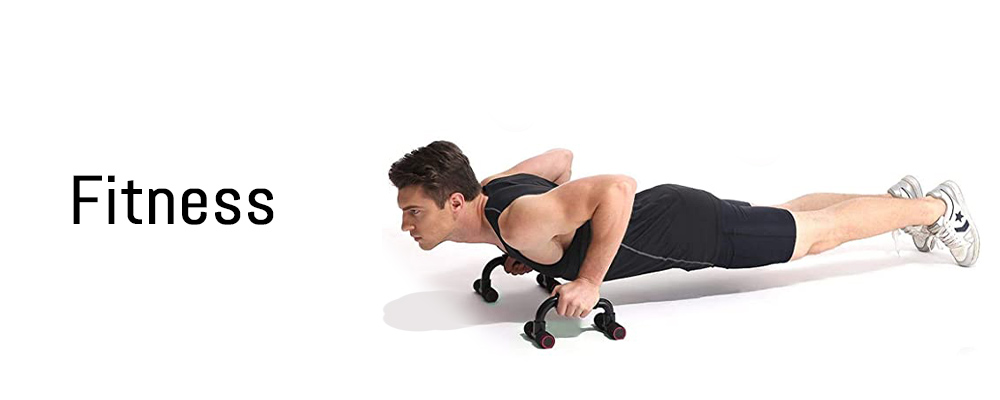 6. Fitness
Fitness is a multi-billion dollar industry. Today, people try to lead a healthy lifestyle while building and putting on muscles – getting a well-built body. Also, the pandemic has contributed to an increase in demand for Sporting products making it one of the best selling items on eBay.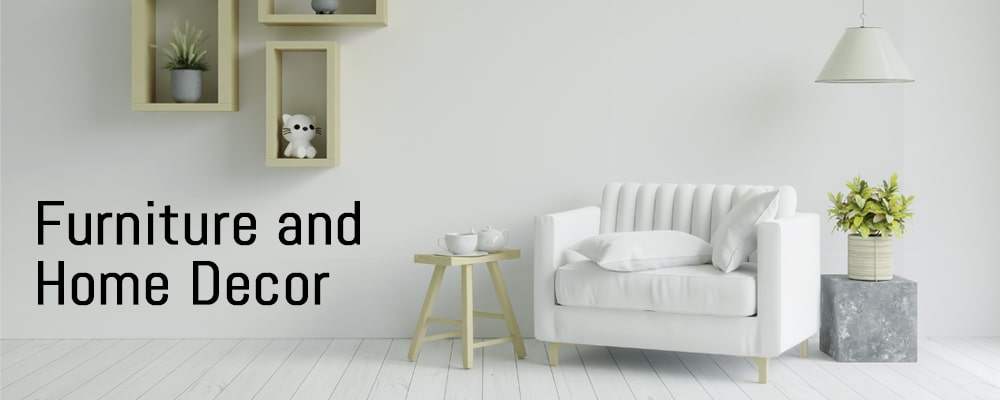 7. Furniture and Home Decor
Another top selling item on eBay comes under the Home and Garden industry. The Home decor market has observed sturdy growth globally. Also, with the rapid growth in the real estate industry, the number of customers for these products is increasing and more enormous. Home and Garden traced the quickest growth in 2020. It registered an increase from $1.21 at the end of 2019 to $1.84 billion today.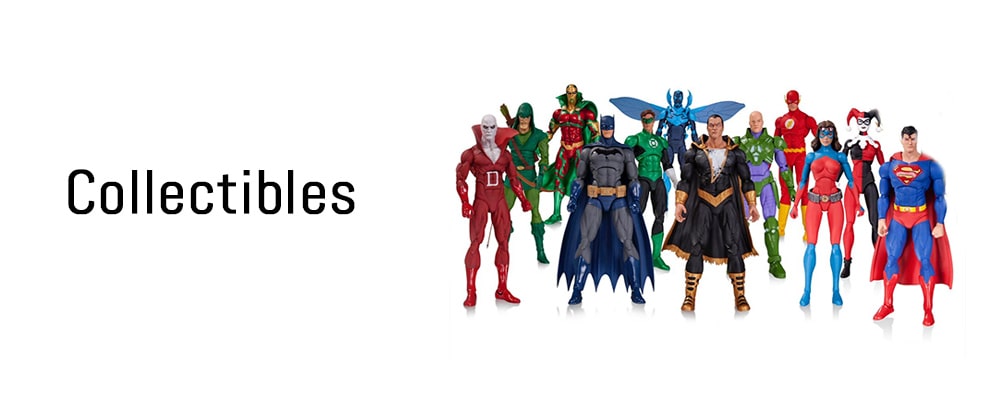 8. Collectibles
Legos and collectible Toys are among the top selling products on eBay under the Collectibles category, with search generating 26,702,800 results in the US.
According to post-pandemic trends, Legos – themed after the Avengers, Batman, Star Wars, and Harry Potter- have become the best selling items on eBay. Stats have also revealed that searches were up by 52% for manuals for Legos in the post lockdown world in Australia.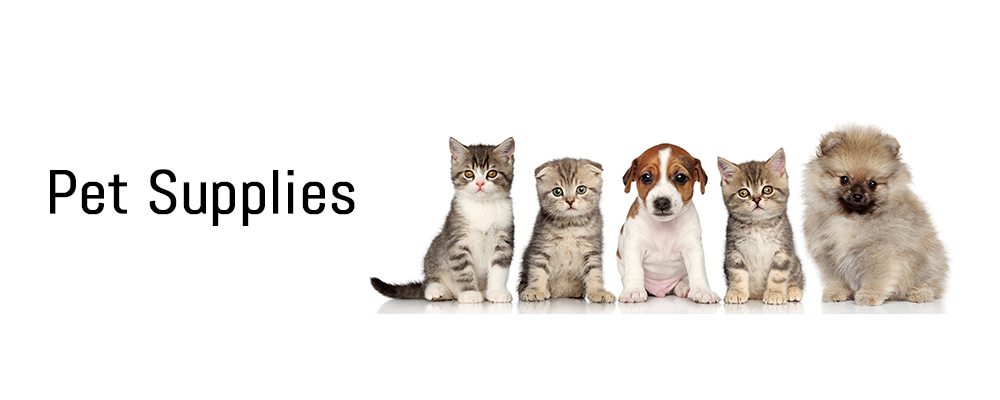 9. Pet Supplies
The following best selling product on eBay is Pet supplies. The Pet Supplies Industry has seen expansive growth and is thriving. You can easily find sellers earning a considerable amount of profit from pet supplies. On eBay, you can find over 1,165,320 products listed under Pet supplies in the US alone.
The various areas that get covered are Clothing & Shoes, Collars, Harnesses, Beds, Leashes, Head Collars, Toys, Training & Obedience, Dog Chews & Treats, Dog Food, and much more.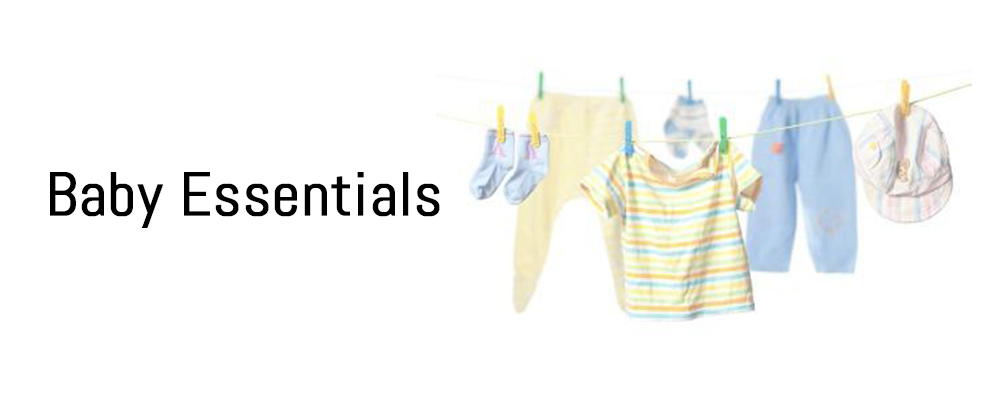 10. Baby Essentials
Baby essentials too, find itself on the list of best seller products of eBay, with about 1,432,660 products listed in the United States alone. You can find products listed under the categories for baby essentials like Nursery Blankets & Throws, Diaper Bags, Developmental, Baby Toys, Plush Baby Toys, Baby Thermometers, Strollers, Baby Bottles, and Baby Rattles among others.
#3. Creating the perfect eBay Listing
The third on the list of eBay tips is product listing. According to eBay, each listing can be made unique and perfect by keeping in mind eBay's four fundamental listing tips.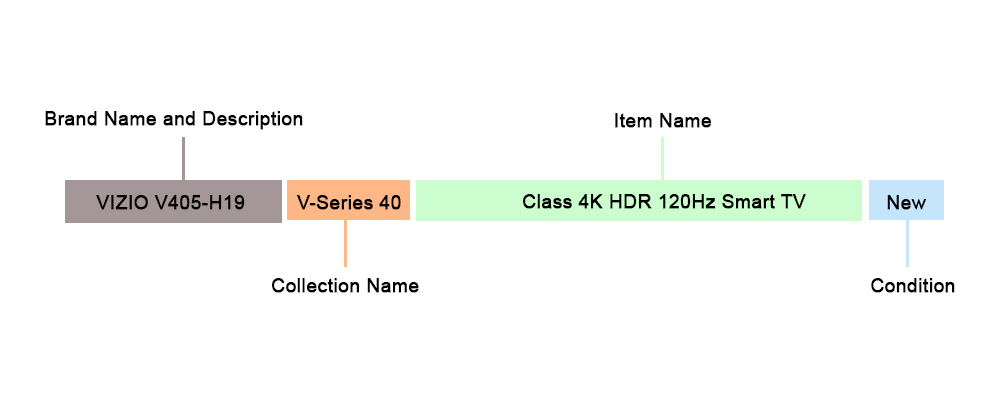 #3.1 Title
Product titles are a vital part of any listing. Having a well-structured title with relevant keywords in logical order helps you grab the attention of potential buyers. Also, it would help if you focused on avoiding acronyms. Moreover, including detailed descriptions containing brand names, styles, and model numbers is one of the best practices to follow when creating the Product Title.
#3.2 Item Specifics
Doubt how do the item specifics work? Item specifics on eBay are a great way to help your product rank well on the eBay search results. Once you select a product to list, enter as many item specifics as possible from the recommended options eBay provides.
#3.3 Quality Photos
The product images become an essential part of any listing. The high-quality pictures help you sell the product by earning your customers' trust. Read our image optimization tips for clarity over the topic and help.
#3.4 Price
Tera Peak is a phenomenal tool that has proved to be a real gem to sellers over the years. You can either follow the market trends or analyze distinctive prices before setting a price for your listing after conducting thorough research through it.
One of the best selling strategy is setting pricing through one of the following methods,
#3.4.1 eBay Auction style?
When you list your product through the auction listing, eBay lets you set an offering price. Once the product has been listed, your customers place bids. Once the auction ends, the buyer with the highest bid gets to buy the product.
#3.4.2 What is Buy-It-Now?
The Buy It Now option on eBay lets your buyers purchase fixed-price listings for the exact price you've offered and buy them immediately.
#3.4.3 List using both
When you list a product for the auction, you get to add a Buy-It-Now option. When you do that, your buyers get to choose whether they wish to purchase your product instantly or place a bid.
#4. Help the Buyers find your products
Whether you like it or not Item specifics plays a massive role in making your products appear in the eBay's search result.
eBay search results
Google search
Google Shopping
Item specifics are the data that enables eBay to know what you're selling. Buyers filter their search results on eBay using the item specifics. Item specifics are a very important part of any eBay listing. When you use proper item specifics for your products, your product appears for the filtered search results. Now that we know it is an important integral part of eBay, you better start using it for your listings. But don't overdo it; use the item specifics that define your product. 
#5. Create a mobile-friendly listing on eBay
The mobile app generates more than half of all transactions on eBay. This brings us to our next important tip for selling on eBay – Make sure your listings look exceptional on mobile.
#5.1 Is your font legible?
It is the most overlooked readability-enhancing technique sellers miss out on. eBay specifies that sellers use a base font size of 16 CSS pixels on a white background. When you use this, along with sticking to one or two font sizes, you eliminate the need for a shopper to zoom in and read the Title and Description of your listing.
#5.2 Eliminate horizontal scrolling
A horizontal scroll on a mobile view is a catalyst to intensifying a buyer's frustration. You should use the viewport meta tag in your listings. It communicates with mobile browsers telling it how to adjust the dimensions to render text and listings properly on a mobile device.
#5.3 Optimizing eBay Images
One of the most important eBay tips that are highly recommended is that you use the eBay photo uploader for the product images. Do not upload pictures in the description; it's just not right.
eBay lets you upload up to 12 photos free of charge (24 for Motors listings). You can also work around videos to improve your organic results. In addition, you can read our image optimization tips for clarity over the topic and help.
#5.4 Other Helpful eBay Tips
eBay suggests that you refrain from using any kind of active content, including Flash, JavaScript, and form actions.
#6. Shipping
Want to ship a necklace or a sweater to Minnesota? eBay has your back at all times, making the delivery of items easy.
Firstly, eBay's shipping partners offer eBay Labels at a discounted rate and a free automatic tracking facility. Secondly, it means all you'll have to do is select a shipping partner and ship the product.
#6.1 eBay shipping partners
The best eBay selling strategy must include a great shipping partner. The shipping partners help you decide the best options, not only for you but also for the customers. Here are the three shipping partners eBay relies on to deliver your items to the customers.
#6.1.1 UPS
When shipping through UPS, you do not need an account. With options to ship 6 days a week for 85,000+ drop-off locations, including Michael's stores, The UPS Store, Advance Auto Parts, and UPS Drop Boxes. UPS becomes a favorable choice as it accepts eBay QR Code while offering discounts of up to
50% on Ground shipments
66% for UPS 2nd Day Air service
65% for UPS Next Day Air service
Domestic Shipping Services: UPS
Ground
Next Day Air
2nd Day Air
Next Day Air Saver
#6.1.2 FedEx
FedEx offers eBay Labels and accepts eBay QR codes. Offering discounts of up to 37% on FedEx shipments, FedEx also includes flat-rate pricing for 2Day Air for up to 10 lbs. With over 50,000+ FedEx drop-offs locations like FedEx stores, Drop-boxes, Dollar General stores, and others, FedEx comes across as an excellent option for sellers.
Domestic Shipping Services: FedEx
Ground
Home Delivery
SmartPost
2Day
Standard Overnight
Priority Overnight
#6.1.3 USPS
Like the above two, USPS accepts eBay QR codes while offering up to 30% off with eBay Labels. Sellers get approximately 30,000 US Post Offices as their drop-off locations. When you opt for the USPS, you get free scheduled pick-ups and flat-rate supplies for Priority Mail and Priority Mail Express, making it an excellent option for you.
Domestic Shipping Services: USPS
First-Class Package Service
Priority Mail
Priority Mail Express
Media Mail
Parcel Select
International Shipping Services: USPS
First-Class Package International Service
Priority Mail International
Priority Mail Express International
#7. Work through the Returns
As a seller, one of the biggest eBay tips to consider is your buyers' experience with your services. Returns on eBay happen to top the list when you consider the seller experience. To help you out with it, eBay provides five return policies helping you streamline the returns. Also, keep in mind to issue refunds quickly (within 2 days) after receiving a return.
No returns accepted
30-day buyer-paid returns
30-day free returns
60-day buyer-paid returns
60-day free returns
#7.1 Best eBay Selling Strategy: Returns
What's better than an excellent return policy and impeccable customer service? – Not getting caught up in the product returns.
It takes up a lot of time, energy, and patience when dealing with the returns. Not to forget the high probability of receiving negative feedback lurking somewhere in the backdrop. Here's a list of eBay tips to follow to avoid the occurrences of Returns.
Your products should match the item descriptions. Also, make sure the product images you upload match belong to the product you're selling.
You do not get to ship the wrong items and expect there won't be a return. Make sure you ship the correct product that your buyer ordered.
When shipping multiple items from a combined shipment, avoid forgetting one or two things that are a part of the shipment.
Make sure you package the items securely. It'll prevent any kind of damage that the product may have to endure while in transit. It happens to be one of the most important things to remember.
#8. Explore the eBay storefronts
We all agree that it never hurts to own an online store other than the one you got on frameworks like Shopify, BigCommerce, or WooCommerce. It not only helps you showcase your brand by choosing your Store name and designing your homepage to build customer loyalty. But, with integration applications to help you out, the entire operations of selling on multiple channels become simple.
With the eBay storefronts, you get the upper hand as you get more free listings at zero insertion fee, lowering your upfront costs. Also, you get an added benefit with lower final value fees that let you save up to 50% compared to non-Store subscribers. Not to forget, that you get eBay marketing tools that can support you with running a sale or offering coupons with eBay storefronts.
Consider these when opting for eBay Store
Do the math and find out how many free listings you need. Many times, having fewer free listings can help save you money.
However, if you require immediate customer support at your dispense, 24*7 Anchor and Enterprise Stores is what you need. They come with phone and email support when you need it.
#9. Integrate eBay with Shopify Store
Integrating is one of the biggest solutions to all your problems when you start multichannel selling. It not only helps you manage things from a central location but also enables a simplistic selling experience where you need to focus on your Shopify store as a single point of truth.
Sounds unrealistic, right? The integration apps are developed to simplify your lives and help boost productivity by letting you implement your eBay selling strategy by engaging in different marketing activities and promotional events to spread the word about your business. Meanwhile, managing the sales on eBay and your online store at the same time.

Want to know what's the real benefit? Well, things can get a bit out of hand during the holiday season on eBay. You ought to prepare for the festive season sale and work on all aspects of selling. It can get real scary with orders flooding in every passing minute. Keeping a count of the inventory becomes difficult because you're selling from two unique sales points. An integration app sorts things and makes your Shopify store the prime location for order fulfillment eliminating everything right from the manual listing on both the places (Shopify and eBay), order management, inventory tracking, shipment tracking updates. Sounds great, doesn't it?
Start managing eBay Multichannel selling on Shopify, BigCommerce, Opencart, Prestashop, WooCommerce, or Magento store. CedCommerce gives you an integrated solution to get started with easy-to-operate multichannel sales from a centralized location.
Key Takeaways
It is tough to decode the selling strategy that can work for you when you start selling on eBay.
The pandemic has developed a trend of online shopping amongst older customers aged 56-74, especially in successful eBay categories such as pet supplies and clothing. At times, It gets tough to decode the selling strategy that can work for you. Especially, when it comes to holiday seasons, the pressure of making correct choices to sell more makes everything even more difficult.
However, anything can be made simple, less complicated, and time-efficient by following the basic rules, knowing the correct eBay tips, and maybe a few helpful tricks like using the correct item specifics to get through everything and come out as a winner. 
This eBay season playbook helps you understand the impact of the most appropriate strategy, tools, ideas, and top selling products while giving you the most reliable eBay selling tips for best listing practices.
Share your thoughts, and let us know what you think of the season tips and tricks.