Sell on Facebook and Instagram : Convert your Connections into Shoppers this Holiday Season
Running short of time? Get PDF of the blog in your mail.

Play Now
It's October (already?), and as we enter the final quarter of 2021, many are wondering what the holiday season will look like. One of the year-end season forecasts is a continued eCommerce boom, extending a significant shift that commenced with the outbreak of Covid-19. Witnessing the surge in eCommerce, social platforms like Facebook and Instagram are gradually transforming into the hub of online shopping. So, if you are a merchant and haven't started to sell on Instagram and Facebook yet, now is the right time to scale your business.
This guide highlights the tips and tricks to sell on Instagram and Facebook during the year-end season and helps you adapt, plan, and execute.
How to conquer the retail's busiest time of the year?
The indicators from various surveys suggest that there is an increased time being spent on mobile and shopping online with people staying at home. With the active engagement rates on social networking sites, i.e., Facebook and Instagram, respectively, it is the perfect time for you to grow your brands' visibility through their commerce arms, including- Facebook Marketplace, check out on Instagram, and Shops.
As the year brings numerous changes in buyers' shopping habits, it is time to keep a good hold of your connections across the social network and attract new ones at the same time. To help you most of the holiday season, we are compiling the effective channels that will help your business increase sales and drive enough traffic.
Connect, create, and get discovered as you sell ahead this holiday season.
Connect to buyers with Shops on Instagram and Facebook Shops
Facebook has always been about connecting family and friends. However, with the sudden shift in shopping preferences, Facebook has brought several updates to ensure a seamless selling and buying experience for both the buyers and sellers. One of its additions being the Shops – Facebook Shops and Shops on Instagram.
To make buying effortless and empower even the small business owners, Facebook Shops makes it easy for merchants to create and set up a single online store with equal access on both Facebook and Instagram. The Facebook shop is a mobile-first retail experience where merchants can build businesses of all sizes on Facebook in no time. Shops allow you to pick which of your products to showcase, merchandise with product collections, and express your brand's narrative with configurable colors and fonts.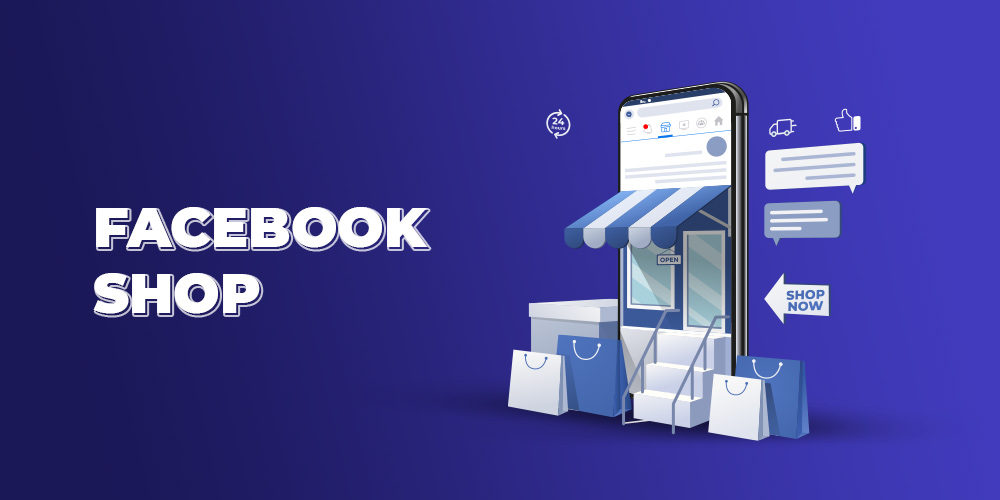 Instagram has also launched Shops to make it easier for users to buy the things they want. In a native purchasing experience, this immersive storefront allows you to establish your brand and promote product discovery. The Instagram Shop tab, a new purchasing destination accessible from Instagram's main navigation menu; is where you may showcase your items. People may then visit your Shop to look at goods, browse collections, and make purchases.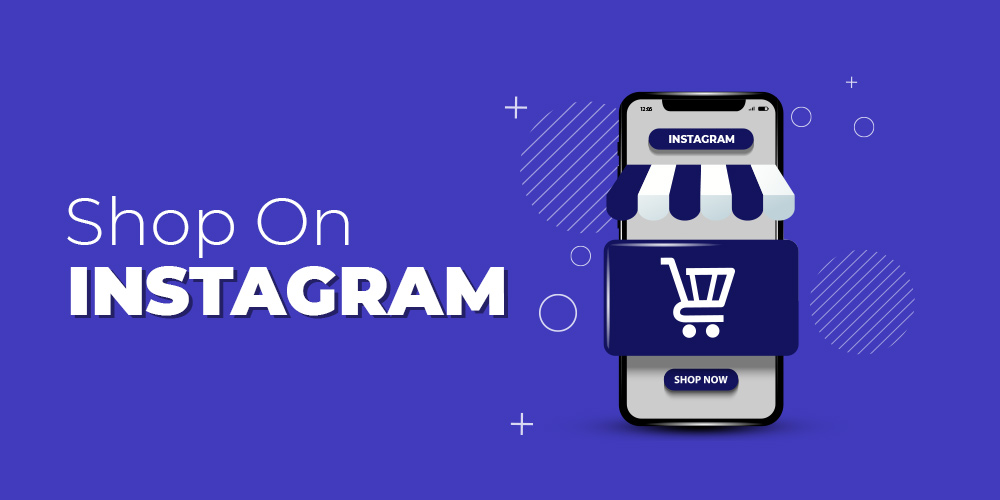 Businesses can create Shops for free with zero technicalities involved. You can choose your choice products and customize the look and feel of the Shop with any cover image. Selling across Shops on Instagram and Facebook Shops could spike up your sales as your products get more discoverable. Given the holiday seasons around the corner, you can change your cover images w.r.t. the upcoming festivals. Merchants can find Facebook Shops on a business' Facebook Page or Instagram profile.
Why Should You Setup Shop this Holiday Season?
With the rise in the number of people spending more hours online, setting up a shop on Instagram and Facebook is the perfect idea to help your business grow online. Selling across Shops on Instagram and Facebook Shops improves engagement and thereby increases sales.
Drive product discovery through Shops
A shop on Instagram helps you connect with your existing shoppers and find new ones, especially during the holiday season. Leveraging the Product tags allow your followers to get more information about the products from your posts, stories, and live videos and make purchases. They make it simple for individuals to proceed from discovery to purchase, rediscover things they've previously expressed interest in, and see products in context, all of which will likely lead to increased sales.
Build your brand story
The Shop helps you bring your brand story to life on Instagram with its immersive, digital shopfront. This includes shoppable content and curated collections. You can also add product tags to the shoppable posts. This allows a wide spectrum of people to learn about your product.
 Given the current economic crisis, Facebook has waived the selling fee until 30th June 2022. 
Monitor and Evaluate
As a retailer, it is imperative to understand consumer behavior and expectations. With the insights feature, businesses can easily plan their strategies to scale; since it shows all the critical information like Impressions, Interactions, and other infographics of the posts and stories. These pieces of information help you analyze how well your posts and stories are performing with your target audience.
Nowadays, social media is critical for attracting and maintaining prospective customers. An algorithm determines what sort of content will display before you. As a result, it is crucial in helping posts reach their intended audience.  So, it is essential to have a good understanding of algorithms, Facebook, and Instagram use.
Getting started with Instagram Shopping
Instagram Shopping is a series of tools that allows others to shop from your posts and videos throughout Instagram. It provides your business with an immersive storefront where customers can learn more about your greatest items. These include:
Shopping Tags: These are tags that display items from your catalog and can be used to lead customers to your website or in-app to purchase them.
Shop in Explore: A tab in Explore that allows users to browse tagged shoppable content from brands.
Collections: A group of products that a business may create for their store in order to assist customers to discover the items they want.
Product Detail Page: A product-specific page that displays important information about a product, such as pricing and descriptions.
Exciting Shopping Features: Instagram recently launched exciting shopping features like IGTV, Livestream Shopping, Shopping in Reels, and many more to directly engage with customers and persuade them to buy their products. 
PRO Tip: With CedCommerce being a preferred partner of Facebook, we can help you list, automate, and sell quickly.
Get discovered with Facebook Marketplace
Holding a large community of people, the Facebook Marketplace focuses on expanding your brands' online presence. Given the holiday season, shoppers are actively shopping from the Marketplace. It turns out the perfect time for you to connect your store with the Facebook marketplace this year-end holiday season.
Facebook Marketplace is the perfect place for people to discover, sell, and buy items. Shoppers can find what they're looking for by filtering their results by location, category, and price. Facebook Marketplace enables shoppers to checkout directly within Facebook without leaving the platform. Hence, ensuring a seamless buying experience.
Evolved from buy-and-sell groups, the Facebook marketplace enables brands to capitalize on visitors already on Facebook. Let's get through the benefits of Facebook Marketplace to ensure you witness an increased ROI this holiday season:
Extended reach: Merchants selling on the Marketplace can bring their brand and products among more shoppers.
Personalized customer experience: Facebook Marketplace helps your business find the right customers by surfacing products relevant to consumers.
PRO TIP: Facebook Marketplace asks for zero listing fee (you are only charged a minimal selling fee of 5% or a flat fee of $0.40 transactions of $8.00 or less).
Leverage Facebook Business Partners to make Seamless Selling
To provide a great customer experience strategy, you'll need a clear plan to list, fulfill, and manage the orders. With CedCommerce being the Facebook Business Partner, it gets even more comfortable to onboard, setup your Shop, and connect your storefront with the Marketplace.
The Facebook & Instagram Shopping app and Social Commerce by CedCommerce help you surface your products across Facebook and Instagram channels. Providing the best customer experience features, both Facebook and Instagram enable the in-app checkout option. Thus, your shoppers pay without having to leave the app.
The integration app by CedCommerce comes for free. Leverage a hassle-free onboarding experience benefitting you with several automated features including:
Once you comply with Facebook's commerce policies, our experts assist you with the account setup, shop configurations, bulk product uploads, and ensure on-time approval.
Real-Time Inventory Synchronization
Avoid over-selling with real-time synchronization of inventory, price, and order updates in real-time; along with syncing your catalog as per Facebook Commerce norms.
Centralized Order Management
On successful installation, the orders received on Facebook Marketplace and Instagram are automatically synced with your store. This helps you in tracking, canceling, or fulfilling orders from or within your store.
The 24*7 free support services from CedCommerce make sure to give you the best of our services and resolve your queries right on time.
Your checklist for the holiday season
2021 has been different in almost various aspects. The shift in shopping trends is expected to be followed throughout 2021. Both retailers and shoppers are looking forward to the holiday season. Shoppers will be actively buying gifts for their friends and families. It is time for you to tap into the world of social commerce; setup your shops this holiday season. Let Business Partners help you sell briskly on Facebook and Instagram.