Prepare for holiday season sale with Shops on Instagram
Running short of time? Get PDF of the blog in your mail.

Play Now
Instagram is a social media platform that is well-acknowledged and provides marketers with scope to enhance their business. With the upcoming festive season sale, merchants are preparing their inventories and products.
With over 1 billion Instagram users browsing the app daily, Instagram has become a home for the most engaged audience around. In this post, we'll take you on a ride to Shops on Instagram, why is it profitable for you to sell online and set up your shop on Instagram, how can you leverage the benefit of Instagram Shopping, and plan for this holiday season.
Why opt for Shops on Instagram?
Instagram has developed itself to be one of the fastest-growing platforms with Shops on Instagram. So, now shoppers can come to Instagram to browse, discover, and purchase from their favorite brands and businesses with checkout. On average, 60% of shoppers use Instagram to find new products.
Instagram has introduced Shops on Instagram, Shoppable tags, collections, product detailing pages, and the checkout feature. Thus, providing you with an in-app shopping destination from where people can shop across the platform. With the upcoming holiday season, you can customize your storefront according to the festival, display your top-selling products and drive more sales. Here's are the few advantages of Shops on Instagram: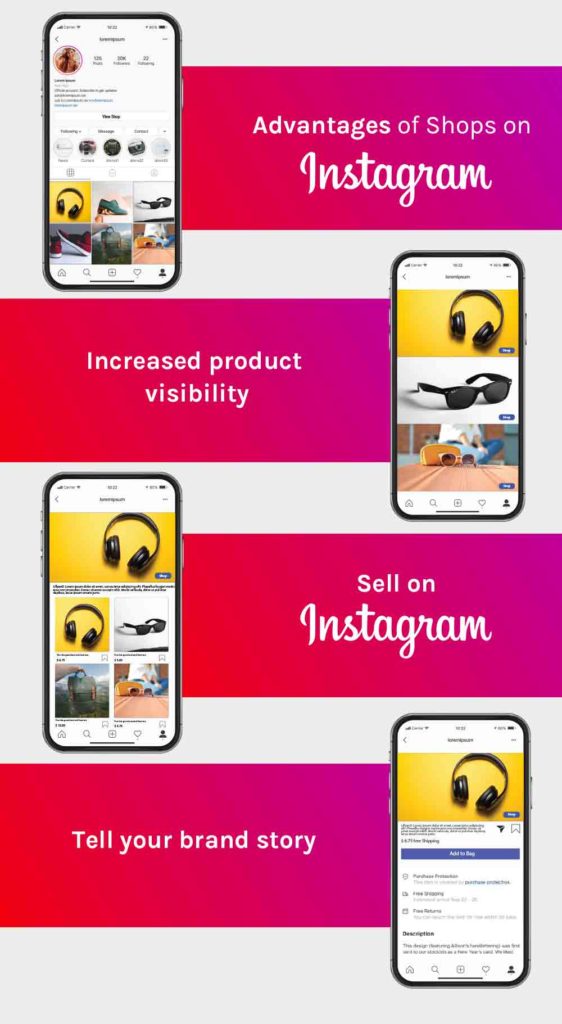 Increase your product discoverability
Your shop on Instagram helps you to display the products through posts, stories, live sessions. Thus, increasing your products' visibility and helping you connect with your existing customers and find new ones in time for the festive season.
Sell on Instagram
Leverage the opportunity to excel in your business by selling online on Instagram this festive season. Give your shop a vibrant color, customize your store according to the festive theme, and sell your most popular products across Instagram Shopping.
Tell your brand story
With an immersive storefront, you can curate your products into collections, create user-generated content, display products to a wider audience base. Thus making it convenient for people to shop from a profile by searching for products through filters and recommendations.
How to plan for the holiday season with Shops on Instagram
The craze for the holiday season has always been on the rise. People all around the world come forward to shop in abundance. According to the National Retail Federation report, holiday retail sales during the 2020 festive season grew an unexpectedly high 8.3 percent over the same period in 2019 to $789.4 billion, making online shopping a preferable choice for the customers.
Every year, people from all sectors, right from SMBs to big brands, bring their businesses into the fold during the festive season. A holiday season; that was earlier celebrated on a small scale has gradually become a medium of eCommerce massive year sales for the marketers. Let's explore your planning strategy for selling during the holiday season with Shops on Instagram.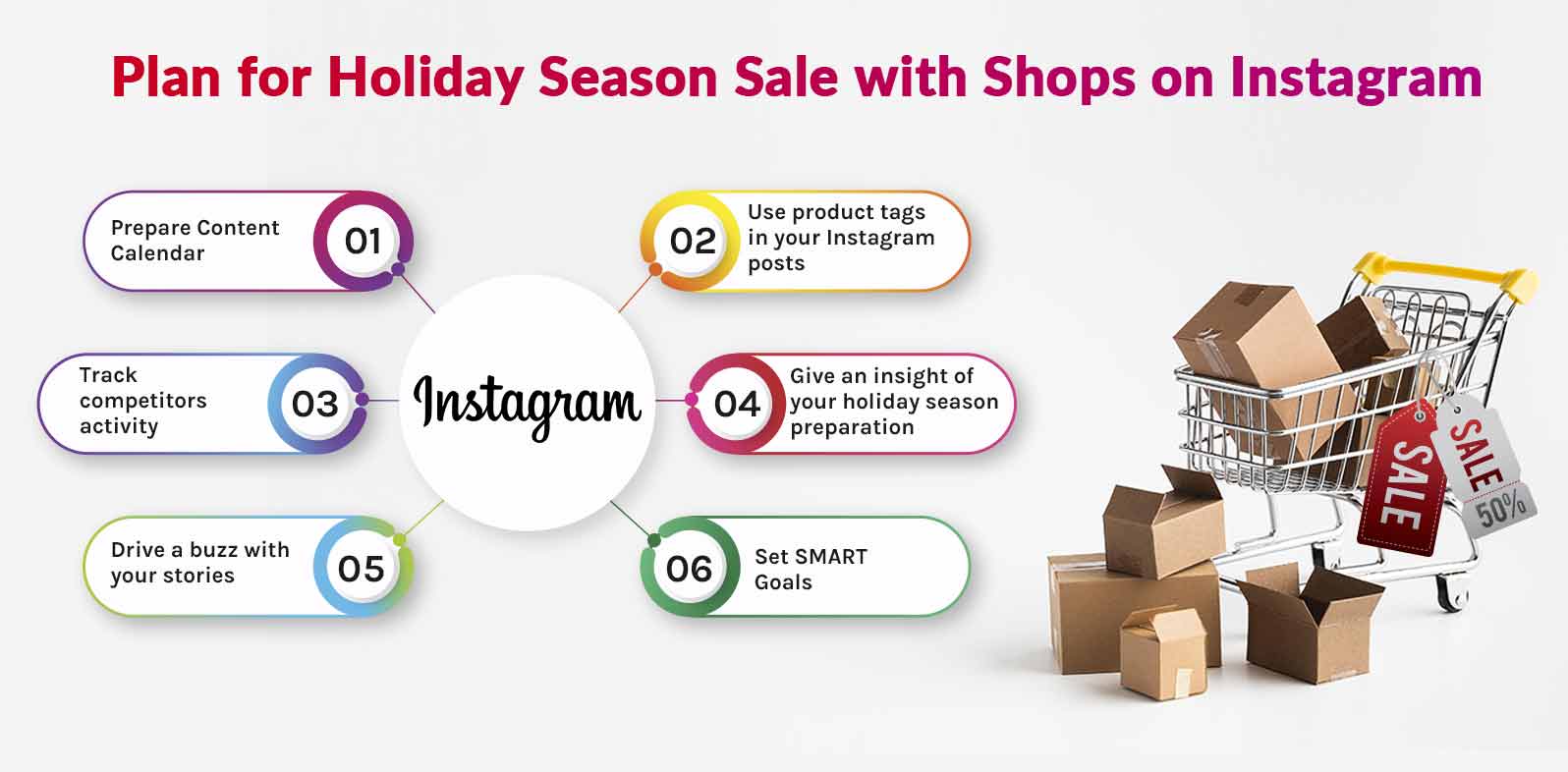 Prepare a content calendar
Make a content calendar and keep track of the customer engagements, trending products, product visibility, and many more. You can create a list of photos and videos you want to use in your Shops to celebrate the holiday. Also, analyze your last year's statistics and see how you can improve your store performance.
Track your competitor's activity
Keep track of your promotional strategy and competitors' activity throughout the holiday season sale through Instagram insights. To get insight into your store performance: Go to your Instagram posts and click 'Insight' to get the information about your post engagement and its performance.
Use product tags in your Instagram posts
One of the most common strategies you can use to captivate your customers to your website is by using hashtags in your Instagram posts and stories. The shopping tags tend to highlight your product in the posts, stories, or live features and captivate your shoppers' interest in your product. On average, it is recommended for you to use two to five hashtags per post to drive better customer engagement. Some of the famous hashtags are: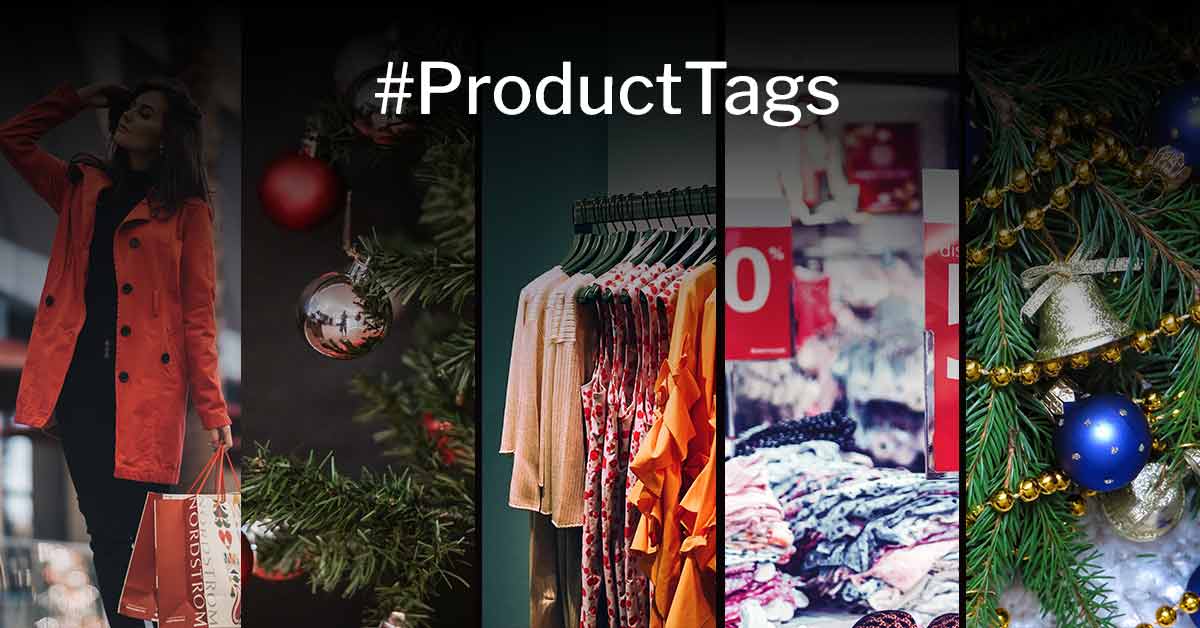 #InstaGiftGuide
#HolidaySaving
#ChristmasTradition
#holidayshopping
#christmasholiday
Give an insight into your holiday season preparation
This holiday season, make an attempt to communicate with your clients, visitors by providing them a tour of your holiday season preparations. For this, you can make a short clip promoting your products, the photos or videos of your team celebrating the holiday to take them behind the scenes, and many more. This would help in building trust and prompt your sellers to make a purchase.
Drive a buzz with your stories
According to the survey done by Instagram, around one-third of the most viewed stories are from brands and businesses. This clearly states that Instagram stories created a buzz in the shopper's mind, and engage them to purchase a product. Thus, you can focus on showcasing your product front and tag your products in the stories to provide a better shopping experience to the shoppers.
The prediction for the holiday season 2021
With the end of the holiday season 2020, we saw the rise of online shopping. Several shoppers were redirecting their focus to online products, making online shopping one of the top-most priorities of the customers. But by 2020, the sudden rise of COVID-19 has increased the scope for online businesses, making it one of the most profitable sectors considering the current situation. Here's are a few predictions for the holiday season 2021:
Mobile commerce revenues are expected to reach $3.56 trillion in 2021, representing a 22.3 percent increase over 2020. The global m-commerce share of e-commerce is anticipated to reach 72.9 percent by 2021.
67% of the shoppers believe that they explore new products more during the festive season than the rest of the year.
Like Facebook and Instagram, several platforms have regularly released a new initiative to help SMBs grow and flourish in their business.
There is a rise of social media as a new shopping channel. On account, 36% of festive season shoppers use Facebook products to get inspiration for shopping and gifting.
How to setup Shops on Instagram
To sell online through Instagram, you need to have a shop. Therefore, you need to fulfill certain requirements and then proceed with setting up your storefront on Instagram. So, let's drive deep to understand the necessity and the setup procedure of Shops on Instagram.
The requirement to setup Shops on Instagram
The basic requirement to set up Shops on Instagram are:
Make sure you are eligible for Instagram Shopping.
Your business must be located in the supported market.
You should adhere to Commerce Policies.
Having an Instagram business profile is essential.
You must be an admin of the Page or Business Manager account.
Your business must own a website on which you intend to sell.
How to set up Shop on Instagram
After fulfilling the requirement of setting up your shops, you can follow certain steps:
After getting the approval of Instagram shopping, your shop is ready to roll.
Perks of connecting with Facebook Business partners:
Marketplace connectors help in reducing your workload and ease your selling process across the platform. There are listed advantages of connecting with Facebook & Instagram Shopping. Let's explore it one after another:
Inventory and Catalog synching: You can synchronize your Facebook & Instagram products with your Shopify products and upload the products and inventories in bulk. You can also categorize your products within a catalog.
Enhance your catalog: Get a chance to enhance your catalog and list your products in different attributes like color, age, size, etc.
Order Management: You can now get information about your products in a centralized dashboard through which you can manage your products effortlessly.
Besides, if you are a merchant selling across a WooCommerce store, you can check out the solution of Social Commerce by CedCommerce; and leverage the features of simplified product listings on Facebook Surfaces and Instagram Shopping; real-time inventory synchronization, and order management, and many more.
Promotional tips for holiday season sale with Instagram
The holiday season is all about online shopping, expanding your business to maximum audience reach, and driving more sales. This season brings fierce competition amongst the marketers and provides ample opportunities for shoppers to shop. Here's what merchants selling online can do with  Instagram Shops and some tips to help them sell effortlessly during the holiday season:
Create gift guides
People tend to look out for gifts this holiday season. For captivating your audience's interest in your site, you can create a useful and practical guide to gift buying featuring your products.
For example, Instagram teamed up with 34 brands to create a holiday gift guide #InstaGiftGuide. The product featured in #InstaGiftGuide was donated to a nonprofit organization. Doing such activities will impact the customer's emotions, helping you get more customers to your shop.
Use triggers and countdowns
Incentivize the visitors to shop from your Instagram profile during the holiday season by offering triggers and countdowns. You can provide an exclusive discount code in your stories and prompt your customers to use it before it disappears in 24 hours.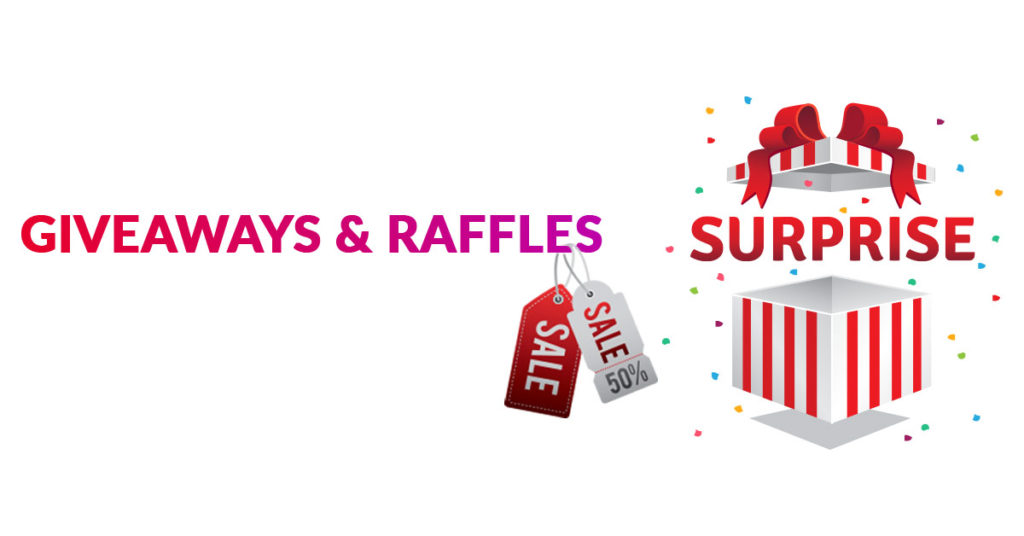 Besides, to showcase your customers' appreciation during the festive season, you can offer giveaways and gifting cards.
Use Instagram creative tools to highlight the holiday season
Instagram offers creative tools like Boomerang, hyper-lapse, Instagram stories, tags, which will help you create mini videos that will loop back and forth. During this festive season, use this opportunity to show engaging visuals or show some essential points in your visuals. These creative features can help businesses selling online lure more shoppers on Instagram.
Run Instagram contest
For better results, run a holiday season contest. For most shoppers, shopping during the holiday season is an excellent opportunity to find unique products on discounts and offers. It is estimated that 88% of impulse buying happens due to limited sales offers and contests. As most of the shoppers are diverting towards online shopping, promoting your seasonal sales on Instagram is a great idea.
Conclusion
Ready for holiday season sales? The festive season is the time people buy products in abundance without thinking much. By selling online on Instagram Shopping, you can now get hold of the opportunity to expand your business; gain advantages of the shopping season, and flourish your sales. Being an official Business partner, we are ready to help you 24/7 with our dedicated account manager. In case you have any doubts, you can drop down your comments below; we'll get back to you asap.