How to know it's time to revamp your old content marketing strategy?
Running short of time? Get PDF of the blog in your mail.

Play Now
The only thing constant in life is 'change'. Today, each business is well aware of the prominence of content marketing. In the constantly evolving digital world, every business is trying to revamp strategies to stand with time. As good digital marketing strategists, you need to keep a close eye on the upcoming strategies in the digital world. These will help you map your content plan for your future. Moreover, it will also give you an insight into future trends.
In this throat-cutting digital arena, we need to step in well-armed. One of our biggest armor will be a well-planned and fore-sighted content marketing plan.
The ultimate mantra to succeed with your content strategies is to 'Evaluate, Change, and Evolve.
Content creation is just the primary step of content marketing. One of the most important factors is to evaluate and market your content right. You need to carefully study your target audience, understand their requirements and then feed them with the same.
This will help you build brand awareness, create trust, and give birth to a sense of belongingness.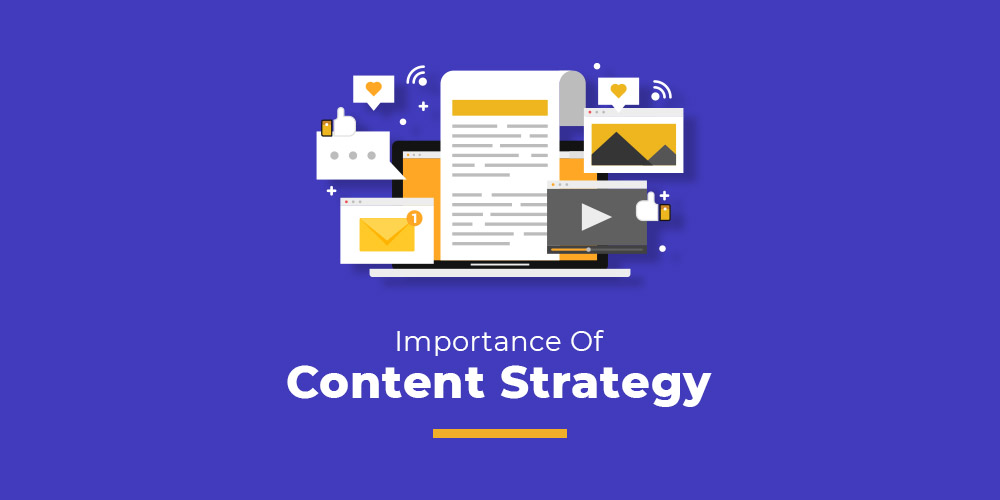 Revamping content strategies- A boon or a bane
In the ever-changing world of content marketing, no particular strategy can be stated as everlasting. If you want your business to be in tune with the current market standards, you continuously need to test and evaluate your content strategies.
We understand that creating engaging content is one big task and then revamping content strategies is altogether a completely different story. But, do think of all the golden opportunities you might miss if you don't upgrade your content marketing plan.
You must be wondering when and how to understand that it's time to revamp your content strategies. Well, there will be no bells or physical reminders to state that. However, there will be signs in your daily marketing reports and other data showing you a considerable lack of interest among your audience.
This lack of interest can be seen in the dropping number of engagements, less traffic on your website, low ROI, and others. You must be wondering if it can happen once or twice in a quarter. Well, that's normal to experience once in a while.
We are talking about a considerable and regular decline in the traffic and ROI as compared to your better days in the business.
Learn: How To Grow Organic Traffic To Your Online Store?
&
Some of the things you should be cautious of are-
1. When search results drop for your business
Whether it's your products or your business as a whole that is losing its glory in the search result, it's the first sign you need to revise your marketing strategies. A marketing strategy that once worked can not guarantee you the results for the coming years in the future. You need to evolve with time and come up with different plans for the present market. Once you see a considerable downfall in the search result, you need to drill down the entire data and find what's missing and where.
This will help you get a clear picture of the future and help you plan your next course of action.
2. The number graph is either going flat or declining
Numbers never lie; it's a fact. In marketing, we heavily rely on numbers. They give us an insight into what's working for us and what's not. They also alarm us of the coming turbulent times. When we are specifically looking into content marketing, declining numbers show- · Poor engagement · Low traffic · Less or no new traffic to your website · Negligible ROI.
Each problem comes with its set of solutions. To overcome this, we need to analyze our content marketing strategies. Do a comparative analysis between the best performing content and the least performing content. Try to understand what is lacking in the content and come up with better readable material. This is how you should carefully analyze and evaluate your present content strategies and plan for future ones.
3. Your social media presence has come to a sudden halt
These days everything is tagged along with your social media presence. Thus, it's of prime importance to have a wide and positive social presence across all leading platforms. If you are noticing a continuous dip in your followers or engagement, it's an alarm that you are losing your charm. Try to brainstorm more creative and engaging posts to recreate that pull to your audience. You can take assistance from local influencers, create events, polls, giveaways, and meet and greet sessions. These are some of the proven ways to slowly but surely bring back your lost glory.
Post learning about the facts that aren't working in our favor, we need to work on our next plan of action. This plan must include your latest marketing strategies along with its timeline.
Tips to upgrading your content strategies
We constantly need to work on our content strategies to make them apt for the current market. We, as digital strategists, have come across various challenging times, which need special attention.
We need to understand that all the marketing tactics that worked for us in the previous quarter won't be of much help this time. This is because of the ever-changing tastes and preferences of your target audience.
You need to be on the top of your content game. All you need to do is to keep a close watch on your target audience and their needs. Fulfilling their needs will eventually achieve your marketing goals.
Even if you are starting afresh or revamping your contenting strategy, you need to focus on these points to develop a strong and result-oriented content plan.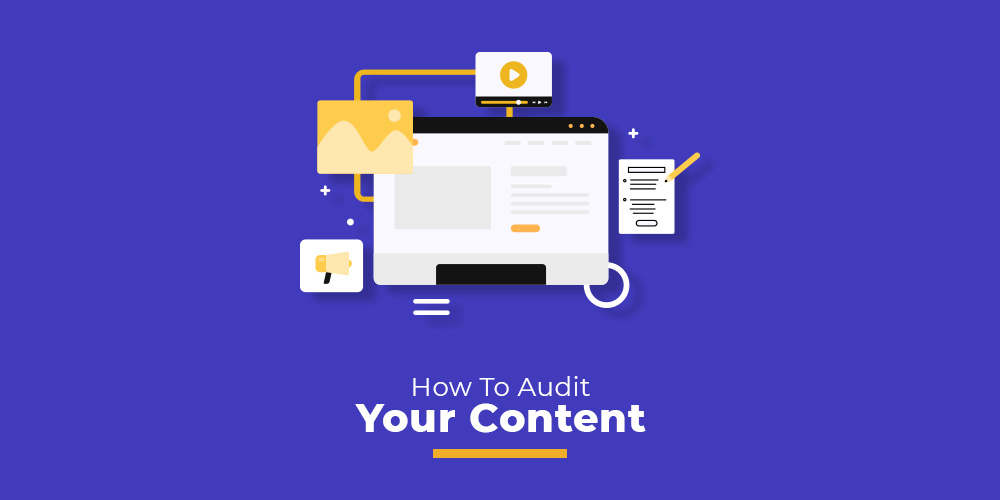 1. Content Audit
The first step in your revamping plan should be to have a thorough content audit of the previous year. This audit will give an insight into your strengths that worked for your business.
It will also give you a clear picture of the ideas, content strategies, marketing tactics, and distribution channels that worked for you. This audit is of great help as it will help you build a foundation for your contenting strategy for next year.
This audit will help us gain enough knowledge on the likes and dislikes of our audience. The content with maximum and minimum engagement will explain which path to follow and which to skip entirely.
All in all, a good content audit is a necessity to come up with a stronger and goal-oriented content marketing plan for the future.
Handpicked Related Content: 10 free Content Marketing Tools you need right now.
2. Re-evaluate your target audience
Generic content isn't serving much in the current times. People are looking forward to more niche content, which serves them right. A good content marketing strategy focuses primarily on your target audience. To do so, we need to have a clear understanding of all the needs, wants, and desires of our target audience.
Gone are the days when media houses used to throw anything and everything to the audience without knowing them. This strategy no longer serves in the current marketing scenario.
A clear understanding of your target audience concerning your business and your products isn't rocket science. All answers lie in data analytics. The larger the pool of data you have at hand, the better you understand your audience.
This will eventually help you understand and produce more audience-centric content, which will help you with better engagement, better traffic, and more ROI.
Related: Golden Content Marketing rules to enhance your website visibility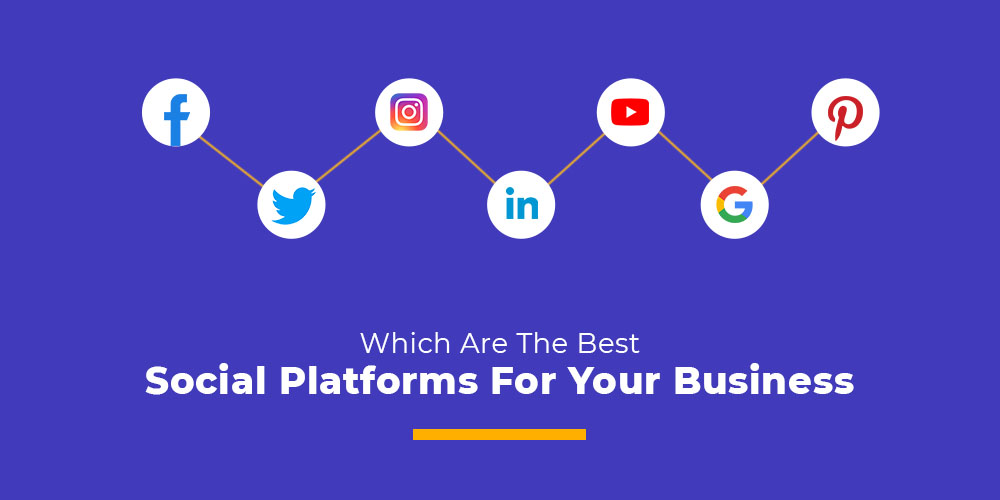 3. Analyzing the best platforms for your content
We have a long list of content distribution platforms to choose from. But, is it right to go all out? No. We need to be very mindful when choosing the best content distribution channels for our business.
These channels help us connect and engage with our audience. Choosing the right channel is of great importance. /> Today, we need to build your content strategy following the channel/s we are planning to use.
This is where the content audit will help you in choosing the right channels. You must be wondering how to choose the right channel for your business.
A good content channel brings us the following things-
Good and consistent engagement Great traffic to your website Gives a boost to your sales and ROI Helps you know the best reach out time to your audience Also, the channel which offers you great feedback from your audience
Hoping these insights will give you a better understanding of where you lack and how you can come up with better content strategies to revamp your content plan.
Takeaway-
A good content marketing plan is centered on the needs, wants, and demands of your target audience. This is where your content audit will help you sail through it.
Good customer research and a deep study of your buyers' persona will offer you a better and bigger picture for your content plan. Regular client feedback will also be of great assistance along with talks with your sales team to offer you their understanding. We understand your pain and efforts in creating unique and engaging content. Revamping content is a little troublesome task but this can't be skipped.
We need to keep up with the evolving trends and changes in the marketing world. In doing so, we have to constantly be on our toes and let the creative juices flow.
A good content marketing plan isn't a joke but involves years of hard work, research, planning, execution, and continuous efforts to upgrade it with the changing times.
CedCommerce's results-driven approach and skillful mindset help its clients live their dream goals. With more than a decade of experience, CedCommerce swears by its motto to satisfy its clients by offering them the best industrial digital marketing solutions.
Related: How To Get Lead Generation Through Content Marketing: The Ultimate Ways