Golden Content Marketing rules to enhance your website visibility
Running short of time? Get PDF of the blog in your mail.

Play Now
In this highly competitive marketing landscape, each business is trying to capture a major market share. The ongoing battle of attracting major traffic to your site is quite stressful. You need to play safe by working with the best content marketing rules for your business.
Content Marketing needs no introduction. In this digital arena, each business has its set of content marketing rules. These rules help them decide the future of their businesses.
In a layman's language, content marketing creates awareness, develops interests, creates a desire, and then takes our clients to a certain call to action.
In the entire content marketing process, our potential clients look forward to new and bright ideas to associate with and gain back. Content marketing provides wings to your business and lets you touch the sky full of opportunities.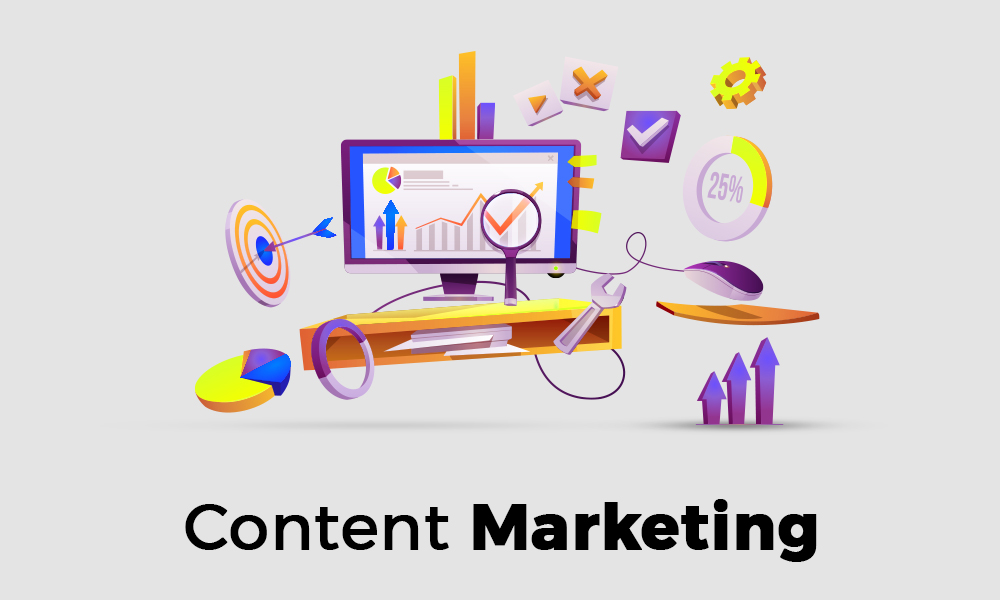 Unwrapping Content Marketing Rules for you
The goal of Content Marketing is not just limited to the creation and circulation of fresh content every other day. Rather, it also involves brainstorming lead-generating ideas to drive more traffic to our site and generate more revenue.
Behind every successful brand, there is a well-versed and result-oriented content marketing strategy at play.
Moreover, to be a good competitor in today's digital arena, we need to keep a tab on the current content marketing trends and should update our strategies from time to time.
When discussing content marketing, we need to analyze it as a whole. Moreover, we need to understand that simply creating content isn't going to help our cause. Along with unique content, we need effective marketing skills to hit the bull's eye.
Content is king. We have heard this zillion times but have we understood the crux of it? Indeed, content is as powerful as a king because content holds a major responsibility of creating the first impression of the business.
Building long-term business strategies with the help of action-oriented content are of great importance for business. Moreover, content marketing should be understood well to maximize its utility for our business.
It has major elements to it which need to be recognized well to gain optimum out of it.
The Major Elements of Content Marketing are-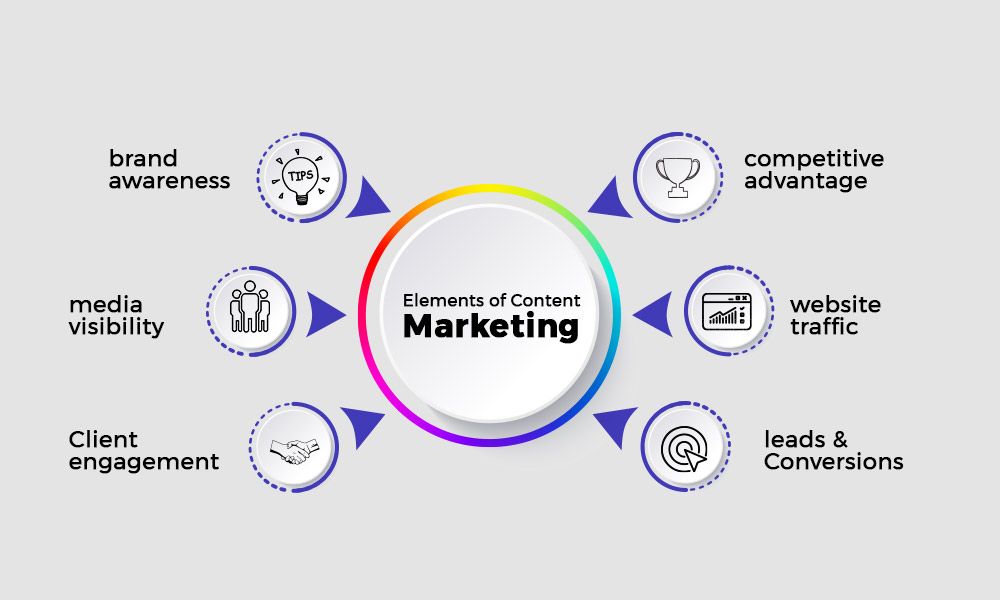 Defining your target audience and marketing objectives as per your business.
Understanding your audience's persona
Market research
A well-defined content strategy
Content Calendar
Buyer's Journey Map
Internal Communication and continuous updating of content policy.
Content Marketing Rules To Help You Cherish Great Visibility
Online content is both a necessity and royalty when discussing digital marketing trends. Be it blog, article, social media content, guides, PDFs, or any other online content format, the major goal is to create brand awareness and spread information.
Online content is a great form of quick word of mouth as the message reaches our target audience at the earliest. It acts as a magnet to your site by attracting great visibility and boosting traffic drastically.
How can we use content marketing rules to attract an audience?
In today's digitally advanced world, brand awareness is everything. A customer mostly opts for products from their reliable brands rather than taking risks and choosing others. To earn this trust, we should build and maintain our brand in accordance with the needs and wants of the customers.
Strong content is the backbone of a successful business. Moreover, content represents who your company is and what it can offer to its customers.
Through your content marketing rules, you set your business's identity and create marketing campaigns around it. To meet the current set of digital industry standards, you need to always keep updating your content strategies.
The best way to do this is by keeping an eye on the always-evolving market as well as your competitors.
You can always learn from your competitor's digital marketing strategies. This way, you'll have an idea of your current status in the market, hence, helping you build a better content marketing plan.
5 effective ways to use content marketing to enhance website visibility
Be Omnipresent with a multi-channel content marketing strategy
Your content should be available on all platforms as today's audience prefers using multiple platforms to access information. This is where multiple-channel content strategy plays well.
It doesn't matter if you are informing or promoting your brand; all you need to keep in mind is to be omnipresent for your audience. Moreover, this approach will also help you drive better traffic to your site.
For instance, if you have a piece of content on the latest trends of content marketing. The best way to promote it will be going all out with various social media platforms. Promote your content using Facebook, Instagram, Twitter, etc. This will give your content the additional boost to drive better traffic to your website.
Sticking to a particular channel is too old school. Go multi-channel and capture your market share.
Plan a content calendar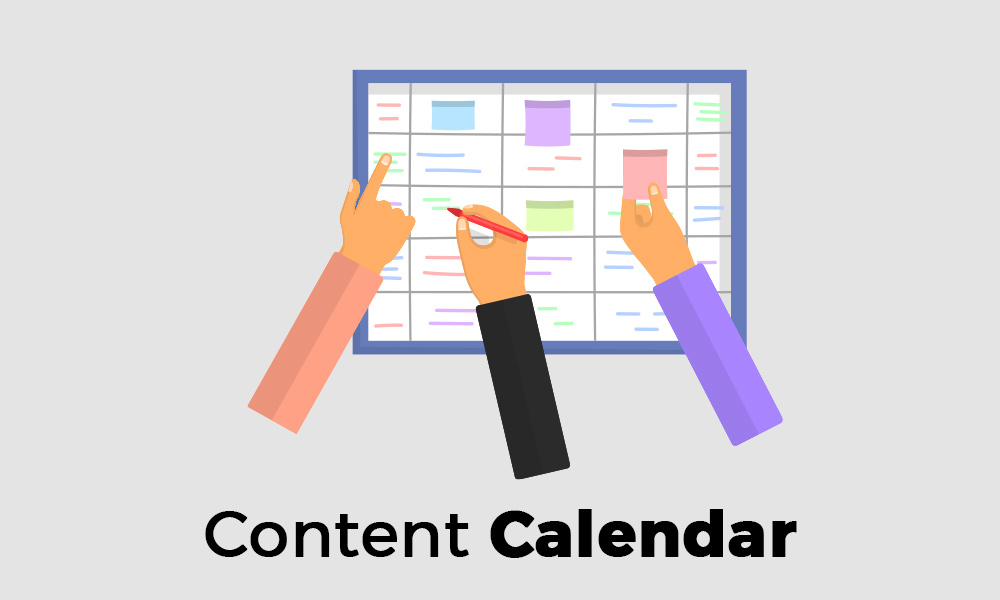 Are you thinking about how to organize your content for the present and the future times? Well, all you need is a well-planned content calendar to keep everything in one place.
A content Calendar is a prominent tool of content marketing. It helps to keep all the content in one place. It also assists us in planning and executing the content marketing work very smoothly.
A content calendar helps to plan all your present and future content ideas, their publishing dates, set reminders, and keep track of the performance of the post content.
A content calendar is a must-have tool if you want to boost the visibility of our website, as it will easily give you a plan of action with your content.
Use the power of Optimization
People today are more dependent on online search rather than the old-school ways. We need to make use of this trait and optimize our content to make it grab maximum eyeballs.
Unique content helps with your ranking and visibility, thus, make unique content your identity. . Moreover, you can ensure the uniqueness of your content through online tools such as Check-Plagiarism and Turnitin. This will enable you to find the copied text in your content and helps you to publish 100% unique content for better SERP rankings. Using keywords and key phrases assists you with Google rankings.
These keywords usage gives you a fair chance to make your content list better. Optimization is the need of the hour. Therefore, we should have it a part of our regular practice to gain the maximum output.
Visually Appealing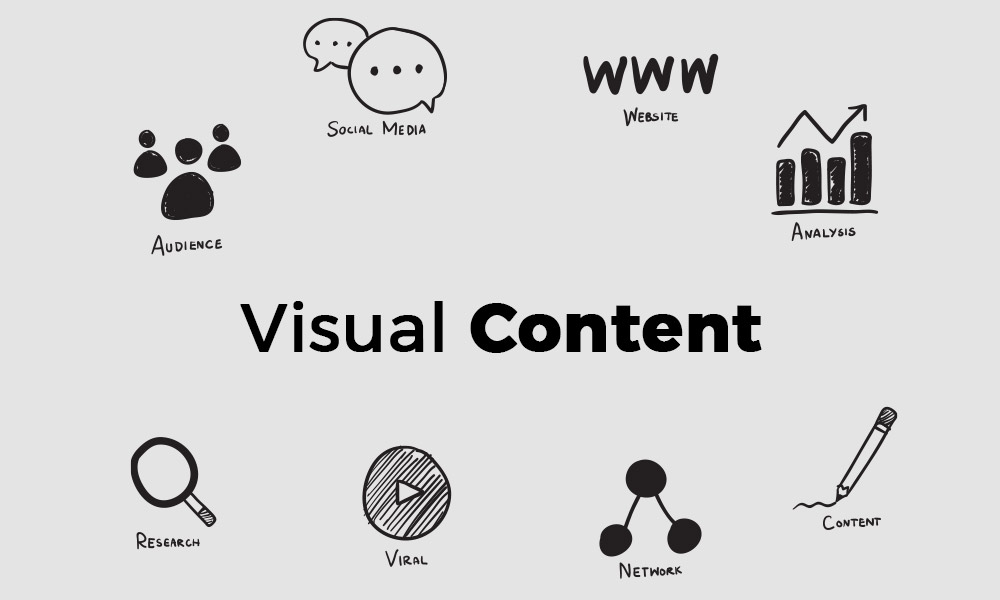 A picture says a thousand words. It may sound cliché but the essence remains firm to date. To drive maximum traffic to your website, blog post, or any other social post, we need to include pictures and short videos in our content. People get easily connected with pictures and videos. Thus, we should try to use this connection to lure and drive more traffic to our sites. We may use illustrations, GIFs, short videos, infographics, memes, pictures, and other forms of visually appealing content to grab their attention.
Engagement is the key
Engagement is the fundamental strategy every digital marketer should use to bring in more traffic and sales. You should build a quick response system that engages with your audience at the earliest. Therefore, the more engagement on a post, the more reach it enjoys.
Engaging with the audience helps you to understand their psyche and also their needs and wants. This gives you a better understanding of the type of content which appeals to them the most.
Regularly engaging with your audience is also an important content marketing rule which should be adhered to. This helps your content gain good visibility and builds solid credibility for your brand.
Investing time in your audience is always rewarded. Thus, try to bring up weekly or bi-monthly questionnaires, feedback, Live, giveaway, meet and greet, or any other form of audience interaction activity.
Good ranking content is a dream of every digital marketer. Content marketing rules not only help you with visibility but also build the brand name and brand credibility.
Takeaway-
If you're tired of using all the preached content marketing rules for your business and still ending up unsatisfied, we will recommend you to trust the most result-oriented and niche-driven content marketing services by CedCommerce.
CedCommerce's results-driven approach and skillful mindset help its clients live their dream goals. With more than a decade of experience, CedCommerce swears by its motto to satisfy its clients by offering them the best industrial digital marketing solutions.