How Content Strategy And Content Marketing Are Different [And Their Importance]
Running short of time? Get PDF of the blog in your mail.

Play Now
Just like a business and its people, Content strategy and content marketing go hand in hand. If one remains unfulfilled, the other gets affected too. They cannot function at its best without one another. While Content strategy enlightens marketing strategy, a content marketing strategy defines goals for your content strategy.
A good strategy will not work unless implemented successfully. Marketing does the implementation of the strategy. To produce content, you need an outline. In the same manner to carry out marketing, you need a sound strategy.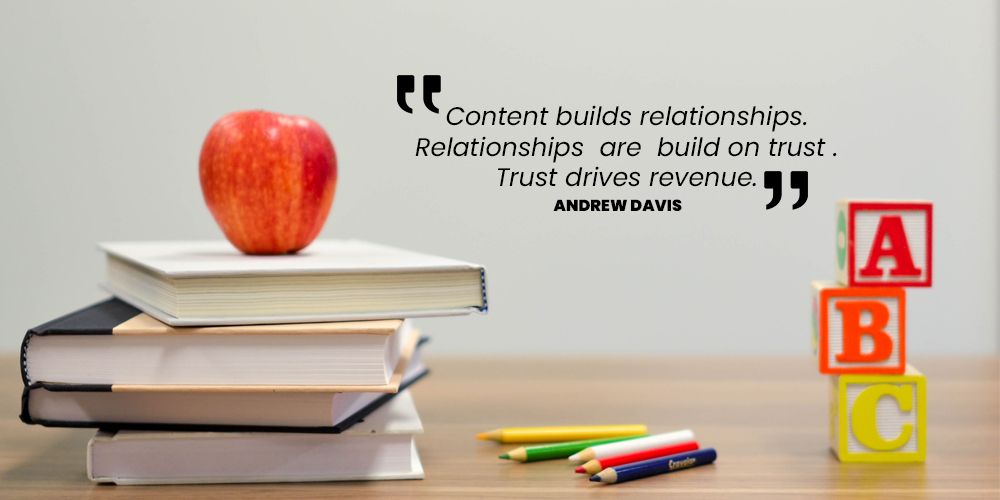 The content strategy is a blueprint for the desired destination, direction, and image of an organization. Content strategy and content marketing are like complementary goods. Complementary goods are those goods that are used jointly or consumed together. For example automobile and fuel.
So, here content marketing is the automobile, and content strategy is the fuel. That is to say, without an effective content strategy, content marketing becomes directionless.
What Is Content Marketing?
Content Marketing is a marketing process of planning, creating, and distributing useful and relevant content. Subsequently to attract, engage and obtain the targeted audience. After that with profitable buyer action will be driven. In addition it is a way of communicating to a specific audience without actually selling to them.
What Is Content Strategy?
According to Moz, " Content Strategy concerns itself with the vision- the ins and outs of how and why your content will be created, managed, and eventually achieved or updated."
Content Strategy gives answer to questions like:
Why Are You Creating Content?
Who Will Create Your Content?
When Will You Create the Content?
How Will You Keep Your Content On-Brand?
Who Will Manage Your Content?
Who Are Your Targeted Audience?
What Results You Want To Achieve?
Difference Between Content Strategy And Content Marketing
Content strategy and content marketing are synonymous terms. But, this is not true. There are several differences between content marketing and content strategy.
Minor Differences
Let us know the minor differences between content marketing and content strategy:
Firstly, content marketing helps to get traffic to your website or landing page. Whereas content strategy helps drive traffic to your site and convert those readers into customers.
Secondly, content strategy works on 'why' and 'how' you are going to create the content. Whereas content marketing processes to create and promote that content.
Thirdly, content marketing is customer-oriented because the content is produced for the targeted audience. What is he looking for? What are the problems he is quarreling with? And deciding accordingly towards the recognition and satisfaction of customer's needs and wants. Whereas Content strategy is action-oriented and is more specific in formulating the desired achievable objectives.
Major Differences
Let us now have a look on a few major differences between content marketing and content strategy:
Firstly, content marketing is a philosophy that aims at creating, publishing, and delivering content. A powerful and engaging content that clearly defines the goals of your brand. And attract the target audience with clear and engaging content. With the motive of driving profit through customer action. Whereas content strategy is a technique that lays the foundation for building successful content marketing. It determines the internal guidelines for making decisions in repetitive situations. It also determines how the work is to be done through the provided route. Content Strategy thus serves how content marketing objectives are to be achieved.
Secondly, content strategy is the thought and research put into establishing an effective content marketing campaign. On the other hand, content marketing refers to the campaign itself, which comes after the strategy.(Factl)
Lastly, without a strategy, the content on your site won't be user-friendly or helpful to your readers. The strategy is needed to stay on-brand, to capture a voice, and to release content at the ideal time. Meanwhile, content marketing is what you need to elevate your strategy into generating leads and boosting your search rankings.(Factl)
Importance Of Content Marketing
Content marketing is used to target and attract the particular audience with the primary objective of creating customer engagement. If you continuously produce and deliver valuable information to your audience you will be able to gain their loyalty and trust. Marketing is important for the well-being of society as well as business.
According to Peter F. Drucker, "Marketing is the distinguishing and unique feature of business. A business is set apart from all other human organizations by the fact that it markets a product or a service…. It is in marketing that we satisfy individual and social needs and works, be it through producing goods, supplying services, forecasting innovation for creating satisfaction".
One can judge the importance of content marketing from the following points:
Content Marketing Helps Build Trust
Content marketing is the most effective and best way to build brand trust to the targeted and new audiences. Moreover, at a very reasonable cost. It is the focal point of businesses trying to sell their products and services through content marketing. Building brand trust through content marketing will assign a distinctive brand name or symbol to a product that will differentiate it from competitive products.
Also, continuous feeding of content through marketing before people will facilitate advertising and price control. This will create loyalty to the product and build the reputation of the organization. Trusted brands enjoy a wider market as the need for personal inspection or samples is avoided.
Content marketing easily lets people recognize your business over time and again because of regular content feeding.
These are the key statistics from Point Visible that show how content marketing helps accelerate the bottom line for many organizations:
For marketers, 88% believe owned media helps their audience view their organization as a trusted resource.
Sales team feedback and social media listening are key channels for learning about audience content needs.
The majority of both B2B and B2C marketers report using paid channels to distribute owned media.
Content Marketing Helps In Brand Awareness
Informing and persuading prospective customers is essential for successful marketing in a competitive world. Brand awareness through content marketing is the process of informing the targeted audience. And new customers about the firm and its products. In such a manner that a desire to buy the product is created in them. This is the importance of content marketing in building brand awareness and strengthening relationships with existing customers.
Here are a few statistics to show how content marketing has helped in increasing brand awareness:
86% of B2B marketers have used content marketing to grow brand awareness (Content Marketing Institute, 2019 )
67% of respondents said they rely even more on content than they did the year before research and inform purchase decisions. (Demand Gen Report,2020)
63% of marketers have successfully used content marketing to build loyalty with the existing customers. (Content Marketing Institute,2019)
Content Marketing Helps Educate People
Educating people through content marketing means telling them
About your products and services
Their advantages and disadvantages
Characteristics
Core benefits
Specialty
How your product is different from others
These insights about the product are the key points that the customer, the interested buyer, or the targeted customer needs to be informed of.
And content marketing gives an upper hand to brands that take advantage of educating people. Because a visitor to your website comes to resolve his query and get an answer to his question.
The importance of educating people through content marketing can be derived from the fact that
70 percent of people get information about a company or learn something from an article or blog post rather than from a traditional advertisement. (DemandMetric)
Enhance Social Media Strategy
Content marketing is a dynamic process. It helps in achieving the objective of enhancing social media strategy. In harmony with the overall goals of the organization. And by determining the pattern of the active audience on social media platforms. Moreover, regular monitoring will keep the program effective under changing conditions along with the right content marketing strategy.
Content Marketing Helps In Generating Lead
Video content marketing statistics show 95% of marketers say video has helped increase user understanding of their product or service. And 83% say video has helped them generate leads. (Wyzowl,2020) This fact derives the importance of content marketing in generating leads and increasing user experience. To gain the lead, different forms of content and free content marketing tools can be used by companies.
You can make use of the following to gain the lead for your business:
Produce an ebook
Host a webinar
Host real-life events
Create white papers and guides
Write consumer case studies
There are multiple ways to use content to generate leads. However, it's also important to remember that there is no one-size-fits-all solution to content marketing and lead generation. The necessity of content marketing strategy is based on the industry and nature of your business. One method may be more productive than the other.
Content Marketing Helps Drive Links
Creating quality content that provides value to people is a source of getting links to your site. And if you can produce the best content that others want to link to their web content. Then you are done with your task of getting more traffic through the site that has liked your content.
The benefits of getting a backlink to your content proves to be a major criterion that helps your website rank. The purpose of content marketing is fulfilled. Moreover, everyone knows Google loves finding and sharing linkable content.
Content Marketing Helps In Search Engine Optimization
Search engine optimization helps a website to optimize for better performance. Hence get a high rank in relevant searches. To clarify, producing content that focuses on targeted keywords and phrases helps your readers find what they are looking for in the search engines. Moreover, mobile-friendly content will boost the power of your content for search engine optimization as a result of the increasing number of mobile users.
Importance Of Content Strategy
"The determination of basic long-term objectives and goals of the enterprise and formulation of a unified course of action for the acquisition, allocation, and utilization of resources necessary to achieve these objectives" a popular definition of strategy by Alfred Chandler
The organization requires a sound strategy for effective marketing. And a poor strategy has often been a cause of failure for the business. A sound Content Strategy offers the following advantages:
Content Strategy Focuses Attention On Objectives
The strategy makes the goal clear and specific. That is to say, drawing plans to achieve goals is crucial. The objectives so decided to serve as a guide for deciding the future actions. Strategy saves an organization from needless actions. Thus, a sound strategy helps in achieving the objectives of the organization by directing resources and efforts towards the common objective.
Provides Basis For Control
Content strategy provides standards for measuring the actual performance of content. Comparing performance with the planned results helps identify the deviations and take corrective steps to make the events conform to plans. A sound strategy makes control meaningful and effective. In fact, control is blind without a strategy.
Strategy Aims At Efficiency
Prepare a strategy to achieve the objectives in the best way. Sound strategy leads to the accomplishment of the desired objectives at the minimum possible cost. Therefore it helps in the optimization of resources.
If the output is not up to mark, then a strategy is worthless. Unplanned actions are likely to result in undesirable consequences. The strategy is irrelevant if it does not contribute to the efficiency of operations.
Strategy Provides Sense Of Direction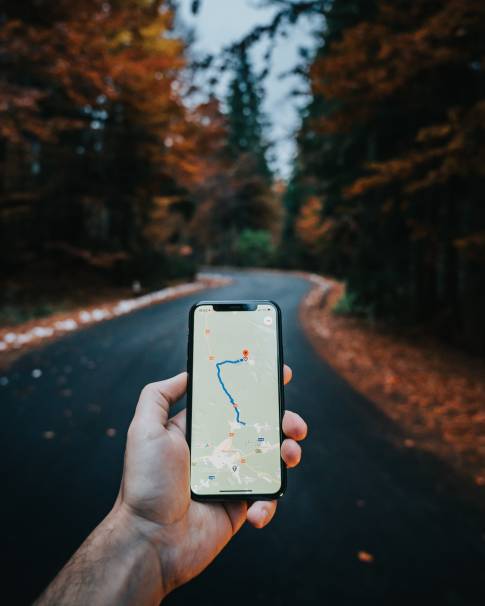 The strategy serves as reference points for the efforts of the organization. Content strategy is the final destination of all the organization's actions. This strategy decides the fate of the content. In other words the content strategy provides force to help justify the existence and give a unique identity to content. It is the one providing direction to the produced content.
Content Strategy Helps In Adaptation To Change
A properly designed content strategy is flexible. As a result it provides adjustment to changes in content marketing through a multi prolonged and integrated plan. The opportunities and weaknesses of the content plays a major role in understanding the content strategy formula. Content strategy changes according to frequent revision to cope with competitors' pressure.
Conclusion
In practice, content marketing and content strategy has become the most important part of digital marketing. That is to say, the benefits of content marketing and content strategy can be attained through proper implication of the both. Moreover, our CedCommerce family can help you plan your content marketing with proper strategy and provide content marketing solutions.
Above all, CedCommerce can help you with
Required manpower for creating your content and marketing it on behalf of you
Optimize the content for SEO with the help of SEO specialists who will work closely to improve your content
Manage your social media channels
Set the right people at the right place in the process of content strategy marketing
Promoting your content efficiently and helping improve it organically
Help customize your content with proper content strategy
Content strategy that works in your favour after proper findings and workings