Top 8 Components of a Successful E-commerce Marketplace 
Running short of time? Get PDF of the blog in your mail.

Play Now
Navigate Through The Top 8 Ecommerce Marketplace Components:
As lockdown prevails in the current scenario due to COVID-19, e-commerce sales continue to thrive and are expected to reach 4.5 trillion dollars in 2021. The pandemic resulted in a fall in the business of several retail stores and is encouraging more and more online transactions. So, even when the global economy is slowing down, e-commerce is still boosting its sales. While many businesses are planning to begin their online journey, it's important to pay special attention to the components of a successful e-commerce marketplace in order to ensure growth.
Do you ever think why some online marketplaces reach great heights of success within a short period of time while others do not? The reason is that they mandatorily deploy significant components of a marketplace. Those components actually benefit their business and improve the marketplace opportunities. 
Are you someone looking forward to stepping into the e-commerce business ecosystem? Click below to start your own marketplace. Get a special 20% discount in our ongoing Holiday Season Sale. 

It's important to acknowledge those components of a marketplace that can turn the tables and enhance your online presence
Now, the question arises, 'What are the components of a successful e-commerce marketplace?
The success of an online marketplace largely depends on its components. The top components of a successful e-commerce marketplace consist of mobile friendliness, availability of multiple payment options, etc. By including these e-commerce marketplace features, you can simply take your business forward in the right direction. 
In this article, we have created a list of the top 8 components of a successful e-commerce marketplace. By including these elements in your marketplace model, you will be able to run your online business efficiently and smoothly. Let's Start! 
Our Basic Marketplace Solution is now available on Magento Marketplace!

Also Read: How to create an online marketplace?
Shipping & Delivery Management: #1 Component of a Successful E-commerce Marketplace
Shipping
Most of the major online stores make use of third parties for their shipment procedures. This means it is more of an outsourcing service. 
For managing your shipments efficiently, you can simply employ a shipping provider. There are several shipping providers like FedEx and Ekart, which can make shipping services smooth for you. All you have to do is to integrate their systems with yours. And then start the processing of packaging and shipment.

Also, there are times when the customers do not like the purchased item and return it. At this point, it becomes the responsibility of your online store to handle the communication with the shipping service provider.
Also Check: How Fast Shipping Programs Help Ecommerce sellers compete with Great Customer Service?
Delivery Management

A Hyperlocal Delivery Model is one of the topmost essential components for a successful e-commerce marketplace. Its main feature is that it detects the current location of the consumer and then scans the nearest vendors available in the consumer's geographical area. It basically works in four steps:
Detects the location of the consumer
Lookup for the nearby vendors
The vendor receives info about the new order
Items will be delivered in the least possible time
Also Check: What is a Hyperlocal Delivery Model and How does it work?
This feature of the hyperlocal delivery model makes it one of the most advanced and crucial multi-vendor e-commerce marketplace features.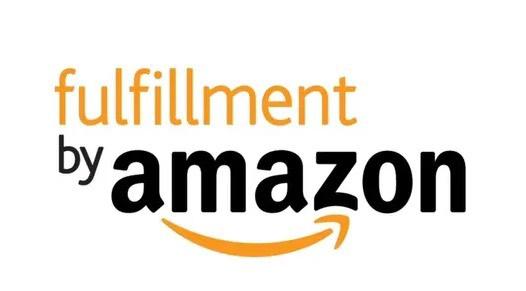 Also, not forget that during the COVID-19 pandemic, the chances of the delivery boy getting infected are fairly high. Thus, to ensure the safety of the delivery persons, it is very important for an online store to manage the shipping procedures.
A tracking management app also keeps the customer informed so they do not keep the delivery person waiting. The customers can also receive the order safely with precautions. 
Also Check: Top 7 Online Marketplace Ideas For Entrepreneurs in 2021
Mobile Application: #2 Component of a Successful E-commerce Marketplace
By the end of the year 2021, mobile e-commerce sales are predicted to account for approximately 54% of the total e-commerce sales.
The above data simply implies that by now your online store must be effortlessly accessible on mobile devices. In fact, as per the current scenario of the pandemic, mobile applicants actually can get more sales to your e-commerce business. By making your e-commerce website mobile-friendly, you also ensure the safety of your customers. 
The influence of mobile applications on the buying decision of buyers is quite high. Because more than one-third of the buying decisions are dependent on it.
Source: Magenative.com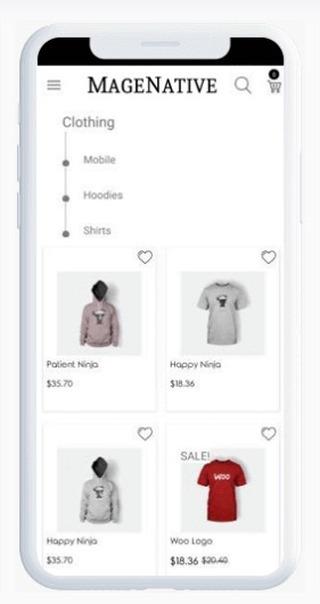 Some benefits of Mobile applications:
Easily accessible
Push notifications
Easy to operate
Easy and quick to order
Personalized data
More than 3.5 billion people in the world own a smartphone. As the numbers of mobile users keep increasing, making your online store available as a mobile application can be more beneficial than ever.
That is why mobile applications are one of the topmost multi-vendor e-commerce marketplace features.
Also Read: Start an e-commerce marketplace in just six steps
Multiple Payment Methods: #3 Component of a Successful E-commerce Marketplace
Multiple online payment methods are one of the most significant components of the marketplace. Having multiple payment methods on your eCommerce store gives your customer the option to choose the preferred one. Also, online payments are quick and consume very little time.
As the world is dealing with the novel coronavirus, avoiding physical contact is a very essential safety measure. The most popular online payment methods include Credit cards, Debit cards, Net Banking, E-wallets, and Buy Now Pay Later.
Among all these, wallet systems, 'buy now pay later'  are one of those online payments that have become very popular among consumers. It helps customers to avoid visiting ATMs. Online payments let customers make payments safely by staying at the ease of their homes.
Also check: Boost sales with multiple eCommerce payment methods on your online marketplace
CRM (Client Relationship Management) Software: #4 Component of a Successful Marketplace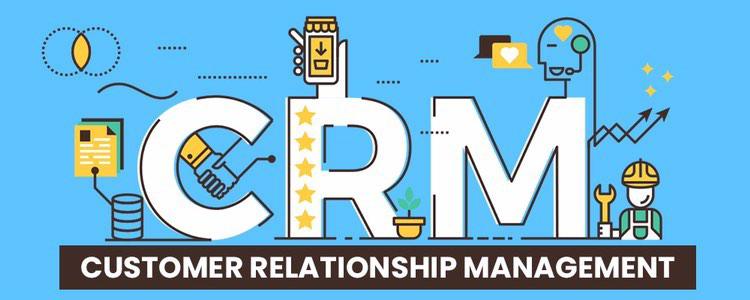 As soon as the idea of having an online marketplace hits your mind, the second most important thought should be 'how are you going to keep your customers visiting back to your online store?', 'how are you going to maintain your relationship with your potential customers?'
Having answers to these questions is certainly important. Because customers are the foundation of every online and offline business. CRM which is basically software also determines the complete policy regarding the management of your customer interactions.
CRM software helps you to acknowledge the patterns involved in customer behavior which lets you understand your customers in a better way. By knowing the customer's purchasing patterns, you can suggest the products accordingly.
CRM must be customer-oriented. In order to understand who your customer is and what it needs, you must record the purchases, their interests, and preferred channels. 
With the help of a CRM tool, you can easily track and manage the entire online business operation. In fact, it helps in improvising the growth and productivity of your online store. That makes CRM software an essential component of the marketplace. 
Rate & Review: #5 Component of a Successful E-commerce Marketplace
The users of the marketplace must be allowed to rate and review the services provided by the marketplace. That means your marketplace app should have a review feature where customers can provide their valuable feedback.
Whether the feedback is positive or negative, in both ways it helps you to understand your customers and their expectations in a better way. Negative feedback will help in the improvement of your business. Showing only positive reviews for your marketplace may bring the consumers in a state of doubt you are deceiving them.
So, customer feedback is an important component of a marketplace that you must consider as a marketplace owner.
Also check: Customer Reviews Play Vital in Your E-Commerce Business
Easy Navigation: #6 Component of a Successful E-commerce Marketplace
E-commerce website navigation is an essential component of a marketplace. Because it helps the consumers to easily find the products and services in the marketplace. Not just this, implementing good navigation on your e-commerce website improves the shopping experience of the users and results in increased sales and profits for the vendors. Easy navigation is the key reason behind the topmost successful e-commerce marketplace.
Navigation is crucial for your website so that it can perform its best by appearing higher on search engine results. Navigation makes your site professional and attractive at the same time. By easy navigation, we are referring to updated and detailed signs, in-store guidance, and easy category browsing that must be available in your online marketplace.
Here at Cedcommerce, we provide solutions filled with new and advanced functionalities that can enhance your online marketplace and can make it more convenient and automated for both the users and sellers. 
Also check: Top 13 eCommerce website features to boost your business
Analytical Dashboard: #7 Component of a Successful E-commerce Marketplace
With the right tools in place, your online business can achieve heights of success even in a short period of time. An analytical dashboard connects with the critical information of sales and data, inventory reports, finance as well as website analytics. The analytical dashboard is a valuable and significant component of a marketplace.
With the help of an analytical dashboard, the critical and essential data can be simply put into one single place. It removes the fuss involved with logins into multiple systems to receive the required data and analytics. 
You can also organize the information as well as customize your dashboard so that the data becomes easy to access and analyze even from a mobile device. Analytical Dashboard has a number of benefits, some of which are given below:
Visibility
Time-Saving
Skillfulness
Performance Checks and Balances
Updated Progress Evaluation
That is why an analytical dashboard is considered one of the essential components of a successful e-commerce marketplace. Check out the multi-vendor solutions provided by Cedcommerce. 
PWA: #8 Component of a Successful E-commerce Marketplace 
According to Statista, due to the significant growth in mobile commerce, it is predicted to reach $3.5 trillion in 2021, accounting for 73% of the total e-commerce sales worldwide. 
This immersive customer shift towards mobile commerce is mainly because of the highly functional, simplified, and engaging progressive web apps. PWAs are highly responsive web applications built for mobile platforms and are considered a great alternative for native mobile applications. What made PWAs popular in the e-commerce ecosystem is their exemplary features that offer reliability, safety, ease of use, and flexibility to the customers. The most remarkable benefits offered by PWA are speed, an unhampered-experience line, and high accessibility directly from the browser. Customers can easily add the progressive web apps to the Home Screen of their mobile devices same as in a typical native app and save valuable storage on low-end mobile devices. 
The leading e-commerce platforms like Flipkart, and AliExpress have incorporated this dominant technology and have recorded major milestones in their sales and profits. For AliExpress, PWA helped conversion rates increase by 104%. On the other hand, PWA increased the average time spent on Flipkart's website by a factor of 3. 

Final Words
The e-commerce marketplace business model is the new trend now and most businesses are going online for obvious reasons. While thinking of starting your business, it is important to include the crucial e-commerce marketplace features in your marketplace model.
Do you own a marketplace or do you look forward to having one? We can be of help. Here at Cedcommerce, we have helped hundreds of businesses in launching their online marketplace. We provide marketplace solutions that are feature enriched and well developed as per the current industry standards.
At times like these having an online marketplace can be incredibly profitable in the long run. So, what are you waiting for? Begin your journey of online business with the most trustworthy and secured marketplace solutions offered by Cedcommerce.
To receive personalized guidance on your ecommerce business, connect with our experts directly here.