Comparison of the top 5 B2B ecommerce platforms with their Pros & Cons
Running short of time? Get PDF of the blog in your mail.

Play Now
The performance of eCommerce businesses is largely dependent on the ecommerce platform it uses. Likewise, even for B2B businesses to thrive, the choice of b2b ecommerce platform makes a difference. Continue reading to find out the best B2B ecommerce platforms to make the right choice. Also, get a detailed comparison of B2B ecommerce platforms.
Table of Contents 
Understanding B2B eCommerce
B2B ecommerce is simply a business model wherein transactions happen between business entities only. For example, a smaller local business may be buying its stock from a larger wholesaler.
Some of the most popular B2B marketplaces include Alibaba, DhGate, ShipMonk, Atlassian, DataLog, etc.
Growth of B2B eCommerce
There is enough evidence that the global ecommerce market is only growing bigger since it came into action. Similarly, in 2021 B2B ecommerce sales increased by 17.8% as compared to the previous year. The last sales figure was approx. 1.63 trillion. So yes, the rise has only just begun.
Choosing a B2B ecommerce platform
Before jumping right into the best B2B ecommerce platforms in the market, let us quickly share a checklist with you. This will help you to set the right expectations from the ecommerce platform for your business.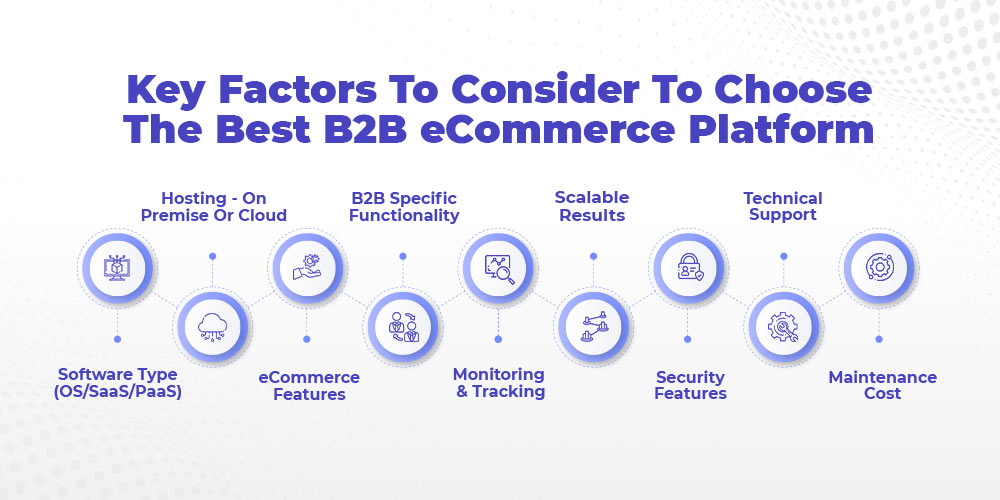 Make sure you have answers to these 8 questions before …:
Are you looking for an open-source or SaaS-based ecommerce platform?
Will you be hosting the solution on-premise or cloud?
Do you need a separate mobile app or a mobile-optimized view will work?
Will you need any additional integrations for your existing technological tools?
What level of security should the ecommerce platform have?
Should the solution be prepared to scale in the near future?
How much are you willing to spend on the ecommerce platform?
And lastly, what are the general & advanced functionalities that your business necessarily needs?
5 most popular B2B ecommerce platforms
1. Magento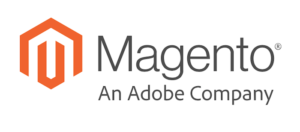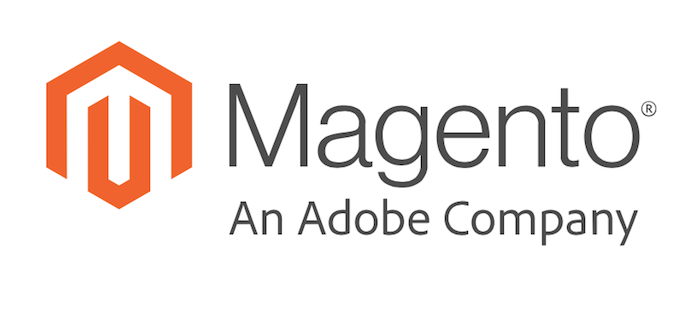 Magento, an open-source platform, is popular for the flexibility and customization it offers. Enriched with B2B functionalities, it offers two editions – a free or 'Community' version and an enterprise or 'Commerce' version. After its first release in 2008, it now has various solutions available globally. Adobe acquired the platform recently and has since then further transformed its offerings.
Amongst all the available solutions, it has created some impeccable functionalities for B2B businesses. These are perfect to overcome the complex processes associated with the trade. Adobe Commerce is an excellent platform that provides the most advanced capabilities for B2B. 
Some popular brands that are built on Magento include – Ford, Coca-Cola, Jaguar, HP, Tommy-Hilfiger, Nike, Asus, Proctor, and Gamble, etc.
Over all these years, Magento has maintained its superiority over other platforms. Primarily because of the diversity it provides for online stores – both on the web and mobile. Owing to its tremendous amount of offerings, the cost of this platform is not in the low or mid-range.
It is no doubt slightly costlier than other platforms, but is definitely more worth it! This makes it better suited for medium and large enterprises that need ecommerce solutions for a longer term.
Find out more about B2B marketplaces on Magento

Key Features of Magento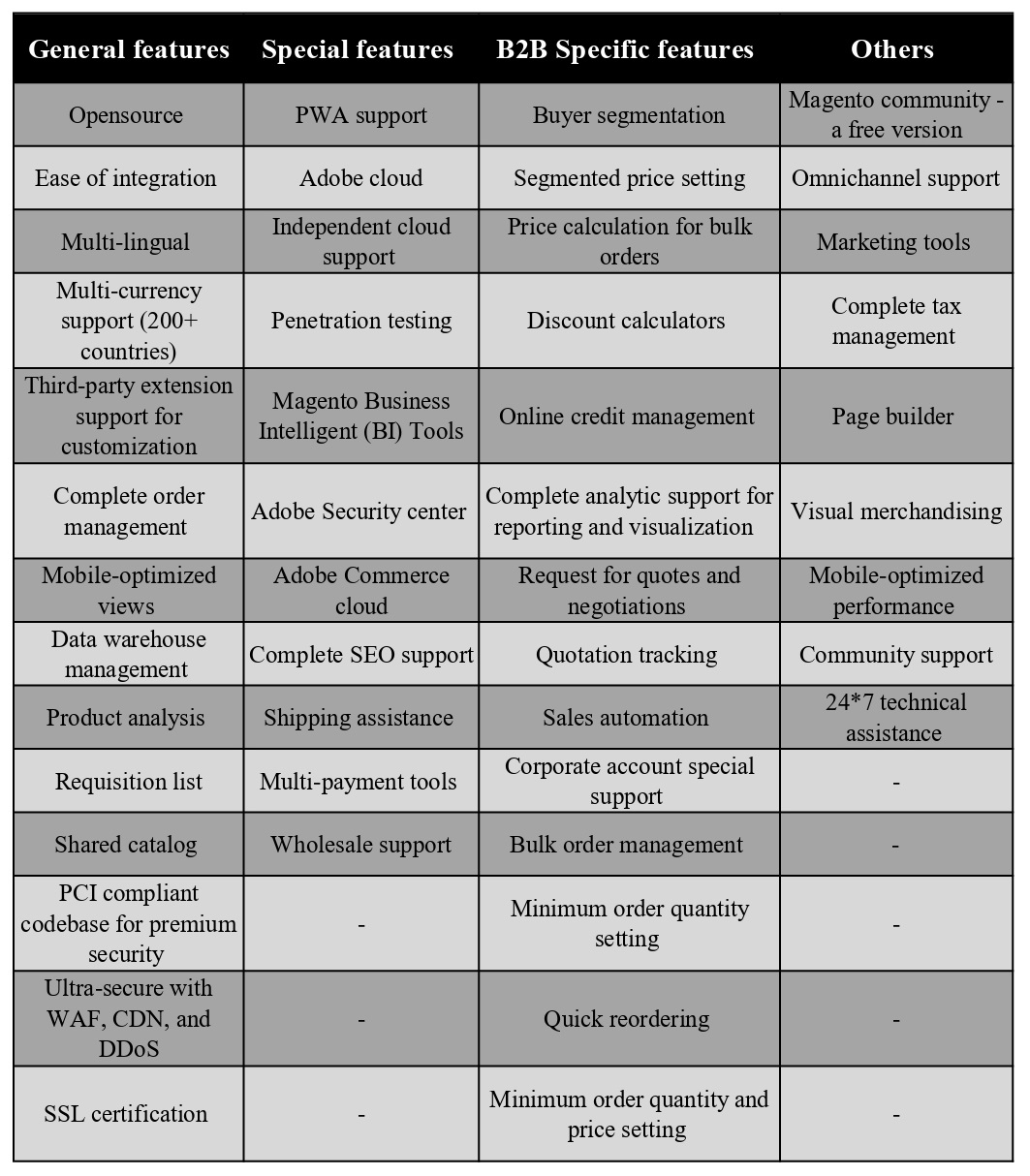 Magento: Pros and Cons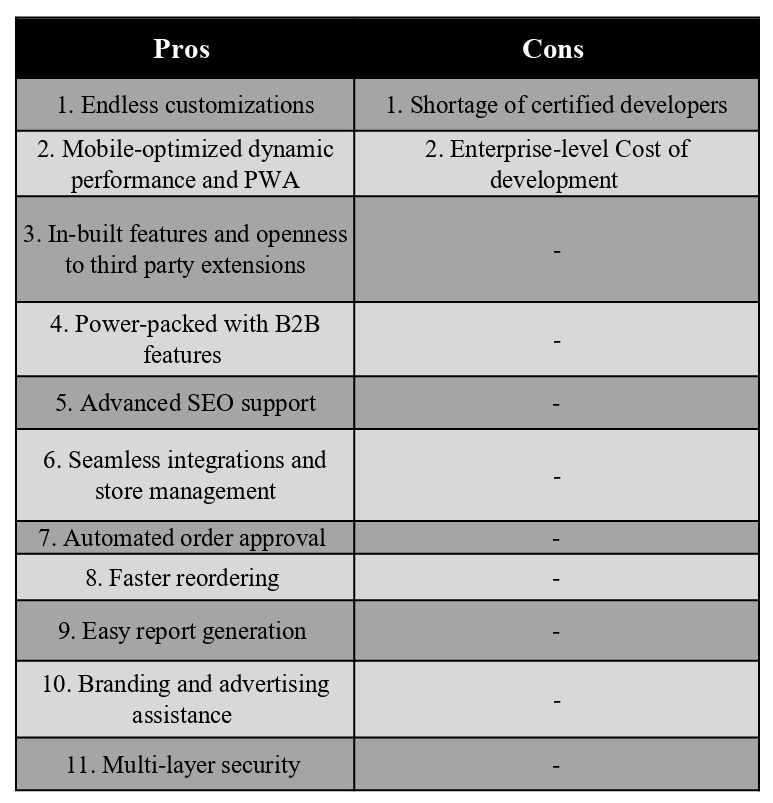 Find out how the Magento B2B platform helped eMwakete to be a sensational marketplace in KiriBati in a short span.  
2. Shopify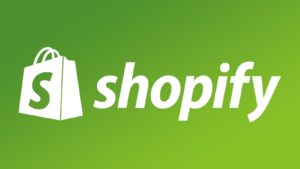 Shopify is a SaaS-based ecommerce platform that offers a good start for businesses. Additionally, the Shopify Plus edition is what B2B firms will need. It brings advanced capabilities for both wholesalers and D2C activities under one common platform.
Shopify rolled out its first release in 2014 and is now a popular B2B ecommerce platform globally. Some popular companies using Shopify are Pepsico, Kylie Jenner, Redbull, Adidas, Motorola, Hyatt, and many others.
It is suitable for all businesses irrespective of their size. This is major because Shopify offers quite a few integrations that make it more aligned with the needs of sellers and buyers.
However, for organizations that need source codes for complete ownership of their ecommerce store, Shopify may not be the right choice. Shopify uses a pay-as-you-go pricing model. So you can pay monthly and get access to your Shopify store for that period only.
Key Features of Shopify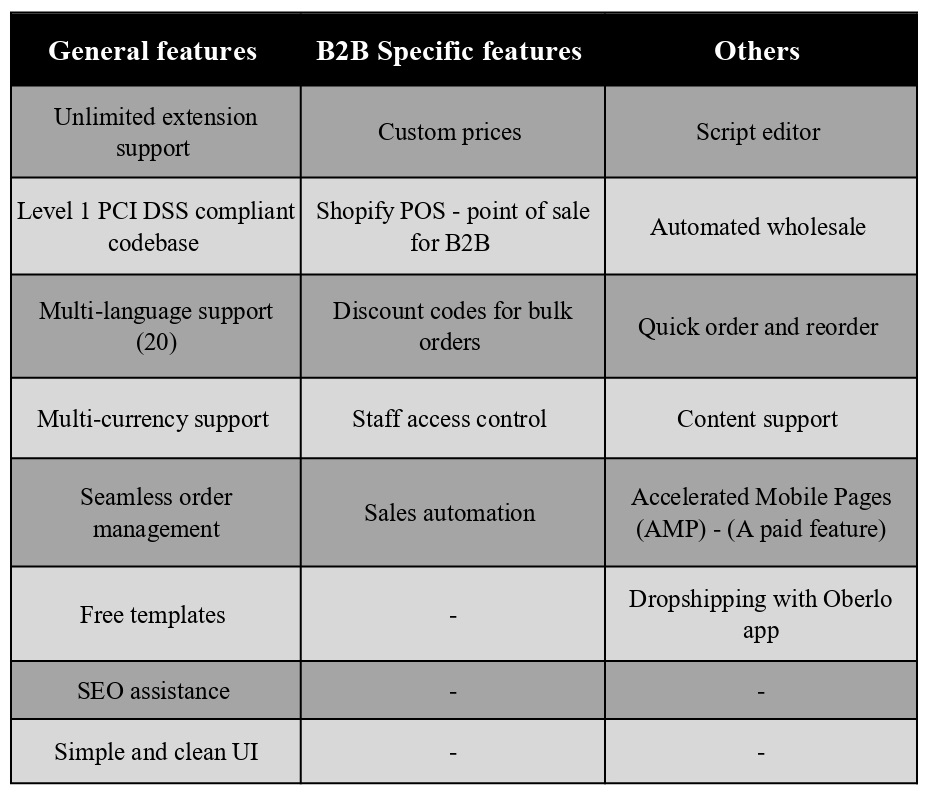 Shopify: Pros and Cons 

3. Yo!Kart B2B

Yo!Kart B2B is a self-hosted B2B eCommerce platform that has been purpose-built from the ground up to ease online business workflows between manufacturers, distributors, and other businesses. It is a versatile and scalable solution that allows entrepreneurs to enterprises to launch a B2B multivendor marketplace similar to Alibaba, Lazada in quick time with minimum resources.
The solution has been developed to provide intuitive UI/UX for buyers that encourages conversions, result-oriented features for vendors to sell with ease, and functionalities that aid eCommerce operations for the admin of the marketplace.
Yo!Kart B2B comes with multiple Business APIs and payment gateways pre-integrated. These integrations smoothen eCommerce operations, enhance opportunities to increase the scope of the online business, automate workflows, and much more.
The reliable multi-vendor solution is extensively customizable and is backed by a team for end-end customization support.
Yo!Kart B2B is available in packages starting US $1499 onwards that include the license for lifetime use, full source code ownership,1 year of technical support, and more.
So, considering all these points, we can only say that startups to enterprises can benefit from this robust B2B platform by leveraging its features for a quick launch or customizing it with the in-house team for a tailored entry into the lucrative B2B eCommerce space.
Yo!Kart Key Features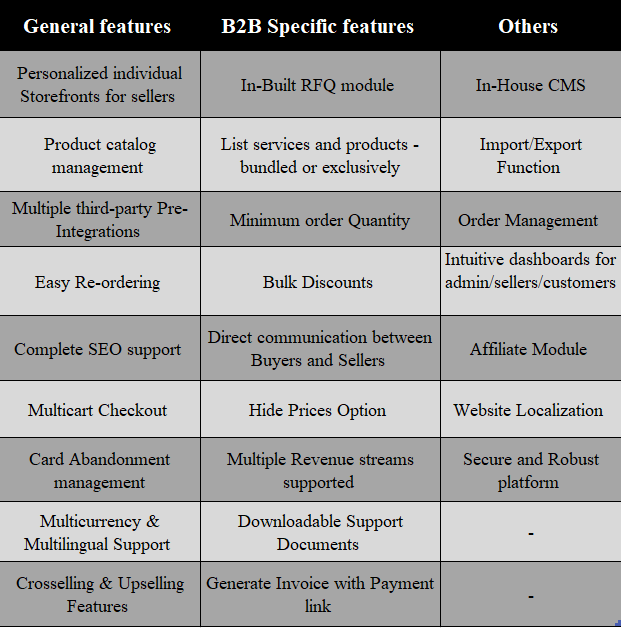 Yo!Kart: Pros and Cons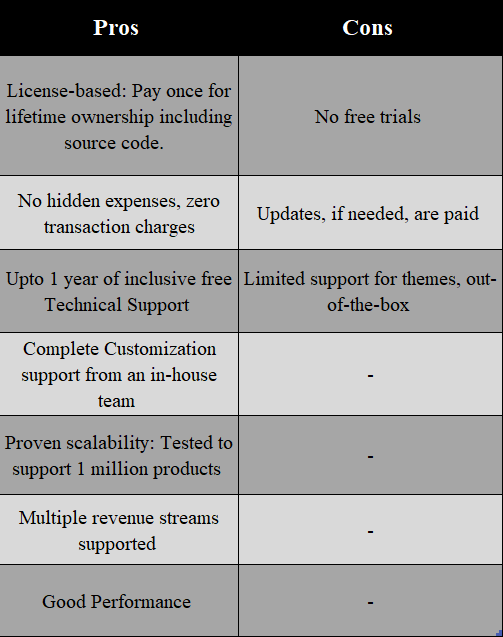 4. BigCommerce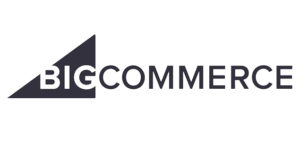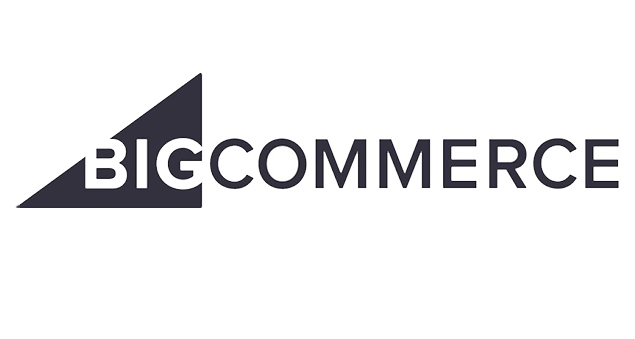 The B2B edition of BigCommerce is specially designed to cater to the needs of B2B buyers and sellers. It was first released in 2019 and is available globally now.
Some of the popular brands using the BigCommerce B2B edition include – Avery Dennison, Sony, SkullCandy, Vodafone, and many others. Furthermore, the solution is suitable for large manufacturers, wholesalers, distributors, and organizations focused on providing B2C on the same B2B ecommerce platform. It also consists of many dynamic features that bring BigCommerce to the list of best B2B ecommerce platform comparisons.
For entrepreneurs and organizations who are making an entry in the B2B industry, BigCommerce can be a decent choice. However, if their plan is to scale their business eventually they might need to upgrade their platform.
Key Features of BigCommerce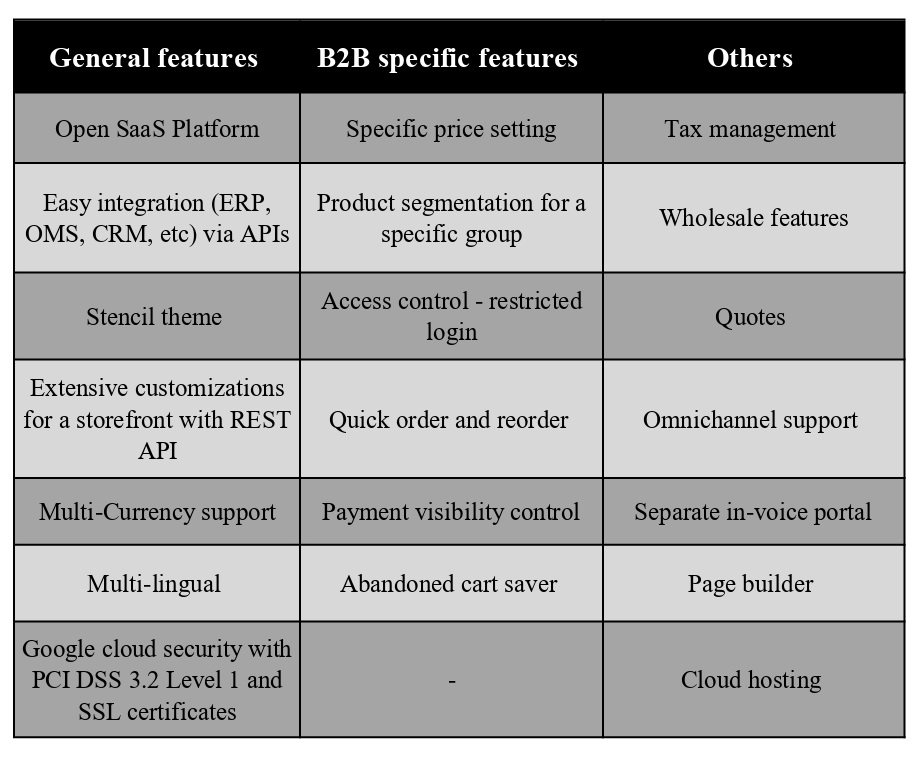 BigCommerce: Pros and Cons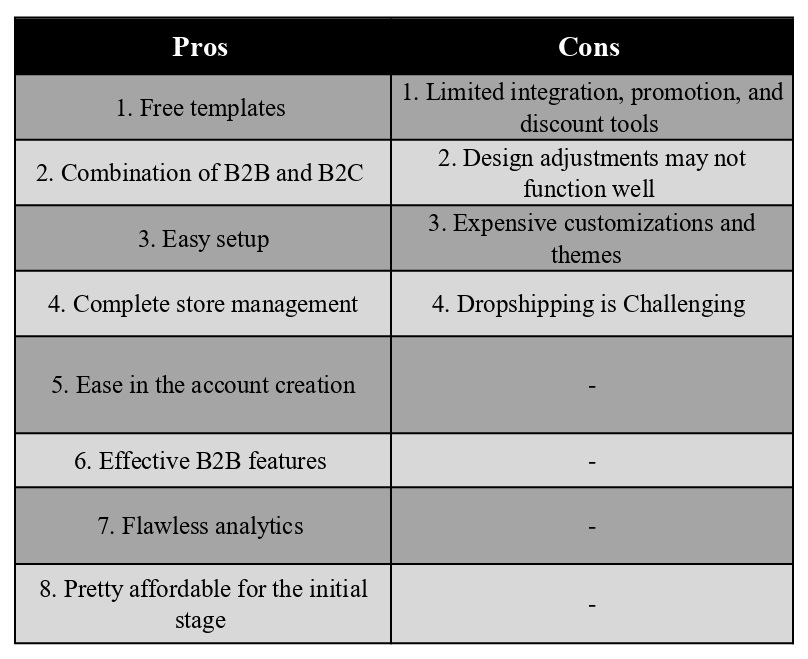 5. OpenCart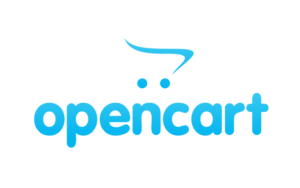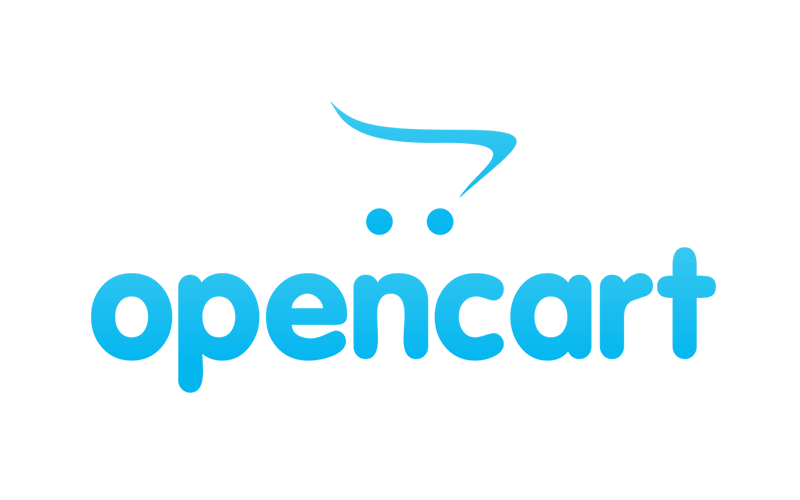 Opencart is another open-source and affordable B2B eCommerce platform among start-ups and mid-sized companies. It was released first in 2010 and is growing in the global market. Some of the basic features are free but the more B2B-relevant features will come as extensions at an additional cost.
Some popular companies that use OpenCart include British Red Cross, Marmalade, Forever RedWood, Happy Hippo, and many others. It is a platform that will offer you dynamic features and still be cost-effective. Therefore, it becomes the primary reason that grabs the attention of online businesses for choosing OpenCart.
Hence, it is better suited for newcomers or mid-sized companies that do not need a lot of changes in their standard offerings. For doing so, a good amount of technical expertise would be required.
While it is a cost-effective alternative, it may not be as easy to operate. A certain amount of technical skills is needed to create and run your ecommerce store on Opencart. Thus, if you are looking to customize the store, a good amount of technical expertise would be required.
Key Features of OpenCart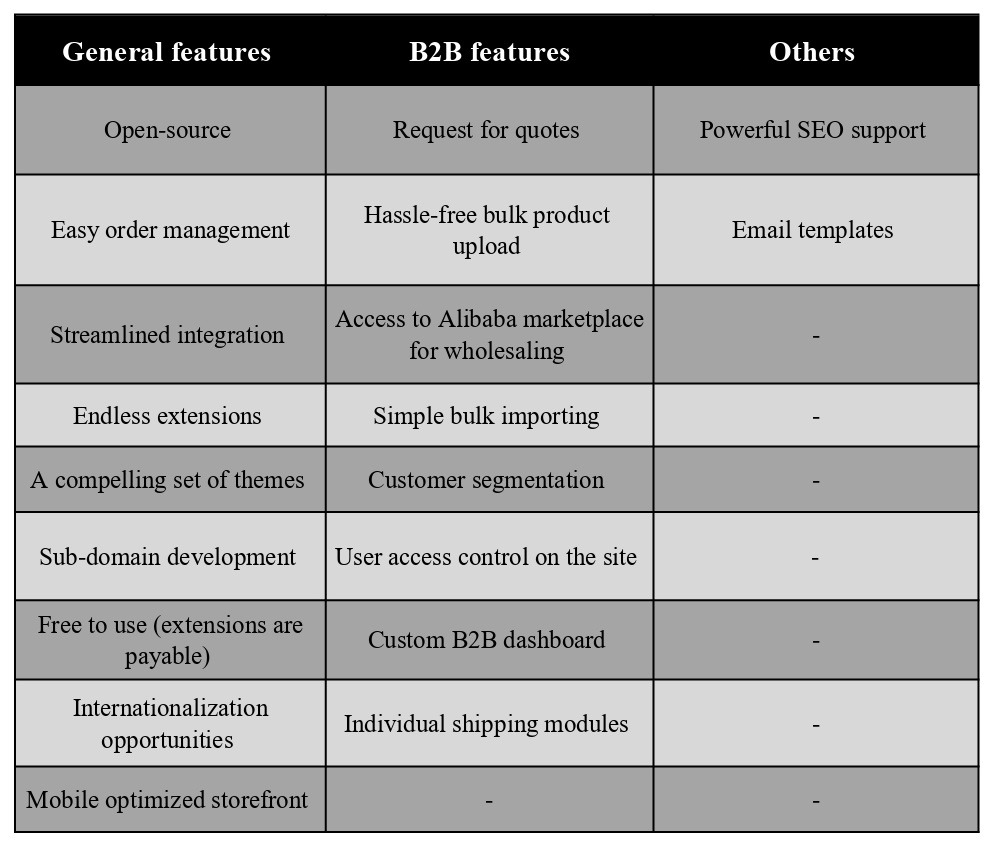 OpenCart: Pros and Cons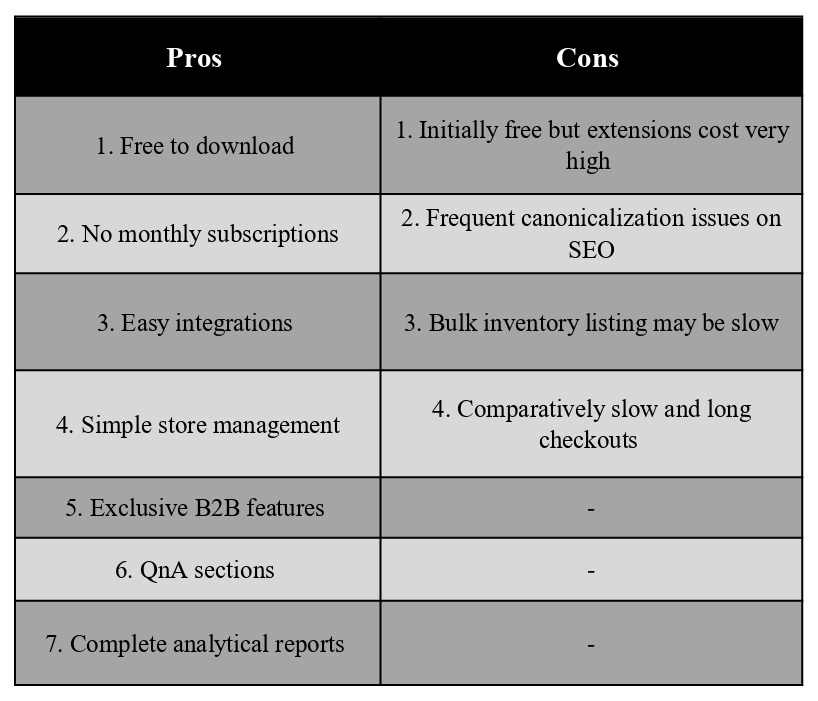 Comparison of the Top 5 B2B eCommerce Platforms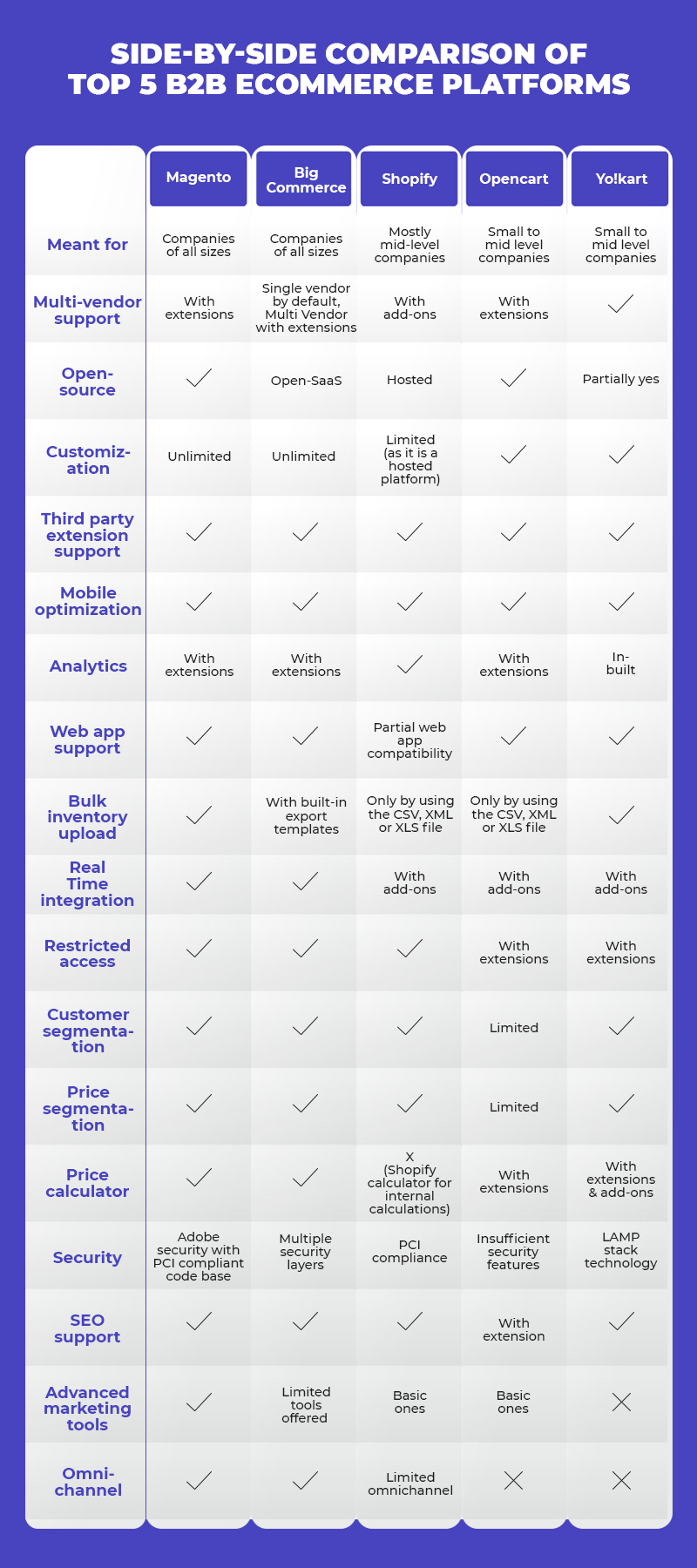 Key Takeaways: Magento leads the B2B ecommerce platform comparison
While all the 5 B2B platforms are the best in the league, Magento is the clear winner. It is an all-in-one platform that offers advanced B2B functionalities on the basis of the size of the business. Smaller-sized ventures can gain value from the community version while the larger ones can stay ahead with the enterprise edition.
It overshadows all other platforms with its open-source framework and various in-built features and thus fulfills nearly all of the B2B functionalities.
Still, for anything extra, there are hundreds and thousands of third-party extensions available with plug-and-play activation.
Avail this ultimate B2B eCommerce guide to build a successful marketplace
Magento 2 B2B Marketplace extension by CedCommerce
CedCommerce believes in simplifying ecommerce to make the overall experience more valuable. Hence, our marketplace solution offers advanced B2B capabilities for web and mobile along with uninterrupted support by our team of Adobe-certified experts. Merchants can also choose between our basic and pro packages based on their requirements.
View complete details and get started with our solution:

Some of the top features of our solution include:
Define commission-based earnings
Assign credit limit for sellers
Segregate supplier groups with special commission rates
Bulk order processing with mass import
Responsive dashboards for sellers and store admin
Accept and Reject customer quotations
Request for quotes for custom quantities
Review and rate sellers & suppliers
Offline messaging to vendors and admin
And many others.
To understand our B2B Marketplace solution in detail, take a look at the demo below: 
Concluding Thoughts
A reliable B2B ecommerce platform holds the potential to truly refurbish your business environment. Nowadays, there is also ample choice of features, solutions and even technologies to solve complex business problems. It is thus advisable to understand the depths and scales of your business model and then match it with the available platforms.
Once through, you can sit back and enjoy long-term benefits on the same platform without any disturbances. Look for features that compliment your business process without creating any new roadblocks.
We now hope you are in a better position to choose the right B2B ecommerce platform for your business. Happy selling!
Alternatively, to connect directly with us – Schedule a call and discuss your queries.
FAQs
What is the best B2B eCommerce platform?
Magento is hands-down the best B2B eCommerce platform available in the market. B2B marketplaces on Magento are scalable, mobile-optimized, dynamic, and secure. Also, its B2B features like customer segmentation, automatic price calculations, and bulk order management are meant for ease and streamlining services.
What is the future of B2B eCommerce?
In 2021, B2B eCommerce online sales increased by 17.8% – if we look at the number it is now $1.63 trillion. And it is expected that in the US itself, B2B sales will be over 1 trillion in the next 5 years. So, globally, the number will increase considerably.
In short, the future of B2B eCommerce is promising and will definitely attract more investments.
What is a B2B eCommerce platform?
Precisely, B2B eCommerce platforms are online solutions that allow merchants to conduct digital transactions with other business entities. Therefore, it will help you place orders, process payments, fulfill deliveries and allow users to share their experiences.
What's the difference between a B2C and B2B eCommerce platform?
B2C eCommerce platforms are mediums where business owners sell their products online directly to consumers. On the other hand, B2B eCommerce platforms are meant for carrying out transactions between two businesses. Therefore, in B2B, companies sell their products and services to other business companies, instead of individual consumers.
How do I choose a B2B eCommerce marketplace platform?
To choose a B2B eCommerce platform, you have to consider a few factors. You will have to check the liberty of customization (Open source/SaaS), hosting, general and B2B features, the flexibility of management, scalability of the platform, security, cost, and tech support before choosing a B2B eCommerce platform.
What is a B2B Multi-vendor eCommerce Marketplace?
A B2B multi-vendor marketplace is a curated online marketplace where multiple companies can list their products/services and sell online. So, multiple vendors can register here and grow their business by selling their products through a common platform.
What are the best B2B Multi-vendor eCommerce Marketplaces?
Amazon is a leading and fast-growing B2B Multi-vendor eCommerce Marketplace at present. Other popular marketplaces include – Alibaba, Global sources, eWorld Trade, EuroPlaza, etc.