How to start online grocery store?
Running short of time? Get PDF of the blog in your mail.

Play Now
These days, hyperlocal systems are becoming hype in the field of e-commerce. Do you know why? Because it actually helps startups in grabbing hold over consumers and lets them buy from their known local vendors. But when we often see the scenario of home isolation and economic crunch, it raises the bars of even hyperlocal deliveries. Going by these recurring scenarios, it now prompts one to ask, "how to start an online grocery store."
Online grocery shops have a high probability of success owing to lockdown. Just look at how these masters of online grocery stores got a jump in orders in the past year.
Instacart– orders volumized to 500%
Peapod– Revenue soared to greater than $300 million in 2020.
Observing such demand for online grocery stores, eMarketer predicts that its sales will grow to $129.72 billion by 2023 which will be 10% of total grocery sales.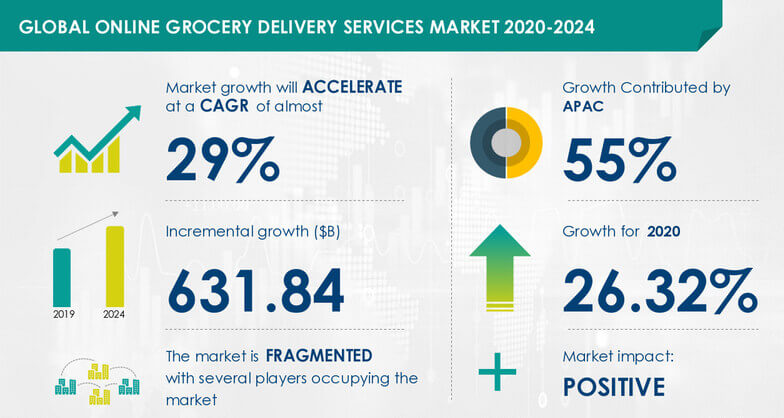 Online grocery shops have a high probability of success owing to lockdown. Fortunately, the hyperlocal delivery model is one of those rare choices that vendors are left with. One thing which any grocery store must not forget is that there is not a choice but a necessity. Offline stores are completely heading south but people can't survive without it either.
So demand is high and availability is all that matters. Just take this opportunity with a positive approach. This can make or break the path leading to a successful business, just be bold and figure out the right move for your business aspirations to create an online grocery store. But do you know how to start an online grocery store? Then follow this guide.  This guide is an answer to all your queries related to creating an online grocery store. 
Create an online grocery store with solutions that empower local grocers 

What is an online grocery store?
An online platform that lets grocers sell their products through the internet is known as an online grocery store. Many small-scale grocers who are not able to generate a decent amount of sales, get a fair chance to hike their profit with increased sales in exchange for nominal subscription fees.
Just like any other B2C eCommerce business, an online grocery store also has registered vendors the only difference is that the service of these sites is totally based on time and topography.
You have to enter your location or zip code, or it is auto-detected via GPS. Then the nearest vendor is contacted to fulfill your demand in the shortest time possible.    
They don't have to put in any extra effort to go from shop to shop in search of a particular product or brand. Everything is present in front of their eyes. All they have to do is to choose and place an order. The video below answers your queries and guides you on how to create an online grocery store in an even better way. 
What are the benefits of an online grocery store?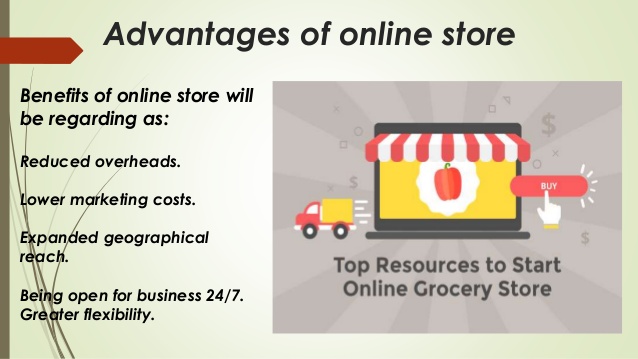 For the buyers
The customers enjoy numerous benefits of your online grocery store-
Firstly, when you create an online grocery store, it will save a lot of time that they otherwise had to reserve particularly for visiting the grocery store and roam aisle to aisle in search of the items they want to shop for. Then comes the payment process. Standing in the queue to get the QR codes of all the items checked and then paying. 
Obviously, it has nothing on the micro process of online grocery shopping ie. 
Select –› Add to Cart –› Pay  
And that's it. Your weekly or monthly shopping is done in a jiffy.
Secondly, online grocery shopping also saves money. Customers save some money on each item they put in the cart as it is always listed at a lower price than what they pay otherwise.

You can see the difference in the price that an online grocery store named BigBasket provides over the normal retail price.
Thirdly, the customers enjoy doorstep delivery that too in the shortest time possible. This is the whole gist of online shopping, you get goods at your doorsteps.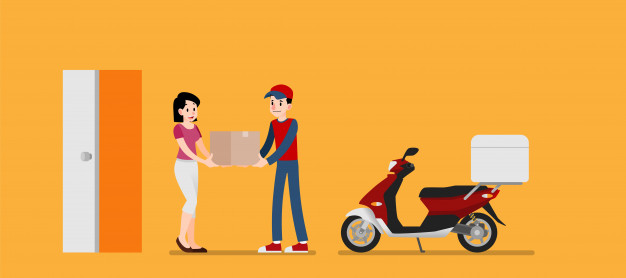 An online grocery store is a hyperlocal concept so the goods get delivered to the customers within 24 hours. They track the movement of the delivery men aligned within their area.

Fourthly, customers just have to use the search bar and they are presented with various options to choose from. Online grocery shopping is also convenient for customers who prefer organic stuff. 
Lastly, each customer has personalized offers especially if they are regular. They get points for shopping and can redeem them. They might also earn some cash in their digital wallet as a token of appreciation.
For the vendors
Vendors have their own set of benefits-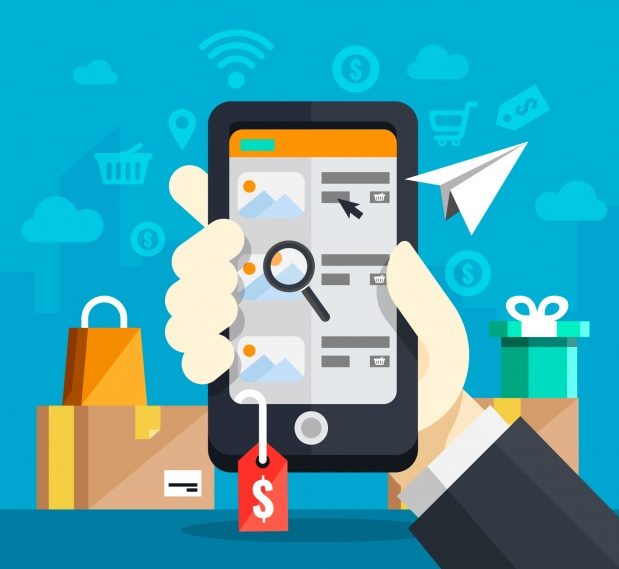 When they choose to list their shop and items on the online grocery stores, they choose to be found and seen more often.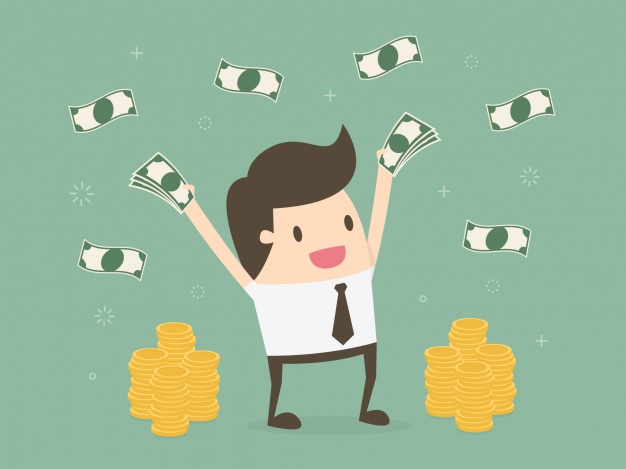 Their earning chances increase after they register their grocery stores. if their items are up to the quality mark, they are often preferred which gives their income a hike.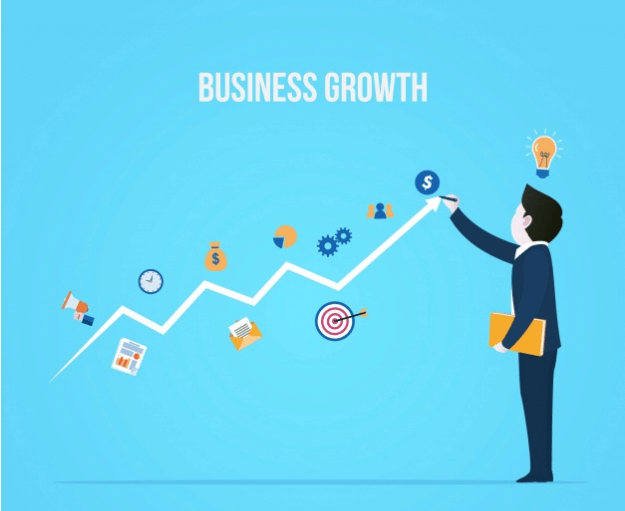 They get a wide window for growing their business as well. The hike in income gives their business a good capital backup for stretching their business further. 
For the admin
By providing the facility of online grocery shopping, the admin has definite advantages, since the whole process saves time and money of the consumers, they prefer it more. Admin gets the benefit of the whole hike. 
The admin gets to decide the percentage of commission to be paid by the vendors. He earns the monthly fees paid by the vendors and a certain percentage as commission out of the profit earned by the vendors. 
Plus there are also the listing charges and the delivery service charges. This means that a certain percentage of the admin's income is secure and sure to come. 
Online grocery store solutions will give you the above-mentioned benefits.

Deliberating the potential of online grocery stores
The popularity of online grocery stores is on a boom, especially since this COVID era began. Many entrepreneurs are turning towards the idea of starting online grocery stores. This is because the U.S.P of these sites is delivered in the shortest time possible.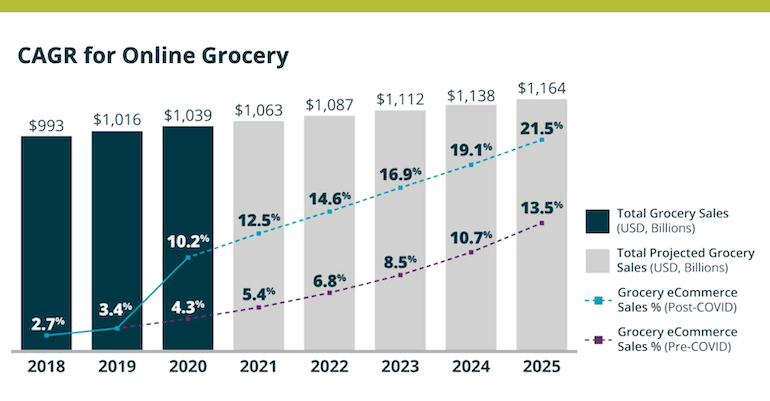 The COVID era brought forth the potential of the online grocery store business. Its potential is proved from the fact shown in the graph that total online grocery sales accounted for approximately $1000 billion in the US. The graph also further shows that sales will expand at 21.5% until 2025.
Also, in many countries, people are still skeptical about online grocery stores. But, the generation of millennials is turning to online grocery shopping mainly to save time and effort.
People visit these retail shops on a regular basis which creates a personal bond between the shopkeeper and the customers and they give credit to their customers plus there is a trust factor based on "What you see is what you get."
Know the potential of online grocery store businesses through this webinar conducted by experts.
Things to keep in mind before you start an online grocery store
1. Tweaking the Business Model
There is a need for model-shift. A new approach to the business model of online grocery stores is needed that is not a shadow of the traditional B2C website. A new segment for the grocery delivery app like the hyperlocal model that lets buyers order products from their known vendors or brands.
Also, a system that just requires the consumers to upload the basic shopping list at once which the app automatically saves for every month delivery. In this way, they do not have to create the list again and modify it whenever needed. The whole hectic process will be cut short.
Click here to watch a demo of online grocery store business models-  
                               Frontend Demo                              
 Backend Demo
Business models for online grocery stores that support such features are-
Online grocery store inventory-based business model-
Inventory-based online grocery stores acquire and store goods from suppliers such as food corporations, farmers, mills which never lets them run out of stock.
Online grocery store marketplace business model-
Online grocery marketplace empowers local grocers who struggle to grow their business. That is why grocers favor this model. As a number of grocers sign up on this marketplace model, the grocery store ensures new and regular buyers every day.
2. Maintaining Transparency
Let your customers know from where their grocery is being supplied. Especially vegetables, fruits and grains, and cereals. It will help you build trust. Since the consumers can't practically touch or feel the product, hence it will be helpful for them. It will provide them with the assurance of quality. If your grocery store has farm-fresh products, make sure to mention them. Consumers mostly tend to go towards farm-fresh and organic products as they are healthy and are hard to get.
3. Find your niche
There will be a point when you create an online grocery store and it will become a challenge because in the market already well-established and popular grocery stores will be present. To make your mark you will have to find your niche in this section, e.g. you can concentrate more on selling fruits or grains or vegetables instead of making available every item under the umbrella.
Despite the popularity of grocery stores around you, your one also needs to mark a presence in the market. It needs to be known among the audience. Otherwise, your online grocery store will struggle to sell anything.
Well, your popularity will increase when you decide on your niche which is uncommon but meets the needs of target customers. Narrow down your niche with the mindset that-
It's not the product or service, it's the people who use it that define a niche.
Think of a group of people who have common interests, problems, or needs. Narrowing down your niche brings you lots of sales as you specialize in the area which is less focused by mainstreams. Buyers look for you with the trust that you definitely have the stock of a product that is rarely found anywhere else.
For example, you can sell pure and organic goods for people who avoid processed ones.
4. Personalize The Experience
Providing a personalized experience through your online grocery store mobile app to the customers is one such way. The customers like to have a look at which items are bought frequently or what is the most popular brand in the store. 
Relevant sections of groceries are very important. E.g. gluten-free section for health junkies, freebies or offers for premium members, highlighted products of the week, etc.
With these kinds of experiences, the customers will be more willing to buy groceries from your online store.
5. Decide revenue models for your online grocery store
More importantly, your online grocery marketplace earns revenue from different streams, and hopefully, you earn more than what you get from your brick and mortar stores.
Therefore, when you start an online grocery store, decide on revenue models for it too. 
Various revenue models suit your online grocery store and you can implement all of them together. But, for using them, consider if they suit your industry, market target audience, and your capabilities.
Different revenue streams that would be best for your online grocery store/marketplace/app/PWA are-
Sales revenue model
If you are the only seller in your online grocery store and also handle your brick-and-mortar one, then this model gives you additional profit through your online one. You simply generate profit by selling goods and services to customers.
Advertising Revenue Model
You increase the number of visits to your online grocery store when leads click on your ads popping up before them on other popular websites such as Facebook and Instagram. In this way, you get leads, nurture and encourage them to buy from you.
Subscription Revenue Model-
This revenue model gives you more profit than the sales revenue one. It's because you have a multi-vendor marketplace business model on which many third-party or local sellers are selling their products. They pay to your platform monthly or annually as they subscribe to the services they get from your marketplace.
Other revenue streams-
Commissions from vendors on each transaction
Promotional ads
Delivery charges
Blogs
This demo shows all the requirements mentioned here to create an online grocery store.  
Start your online grocery store now

Our marketplace success stories
Wyoming Deliveries – A premier food and liquor delivery service– WyomingDeliveries marketplace delivers food and liquor in Laramie, Wyoming. Today, it delivers not only food from the best restaurants but also groceries.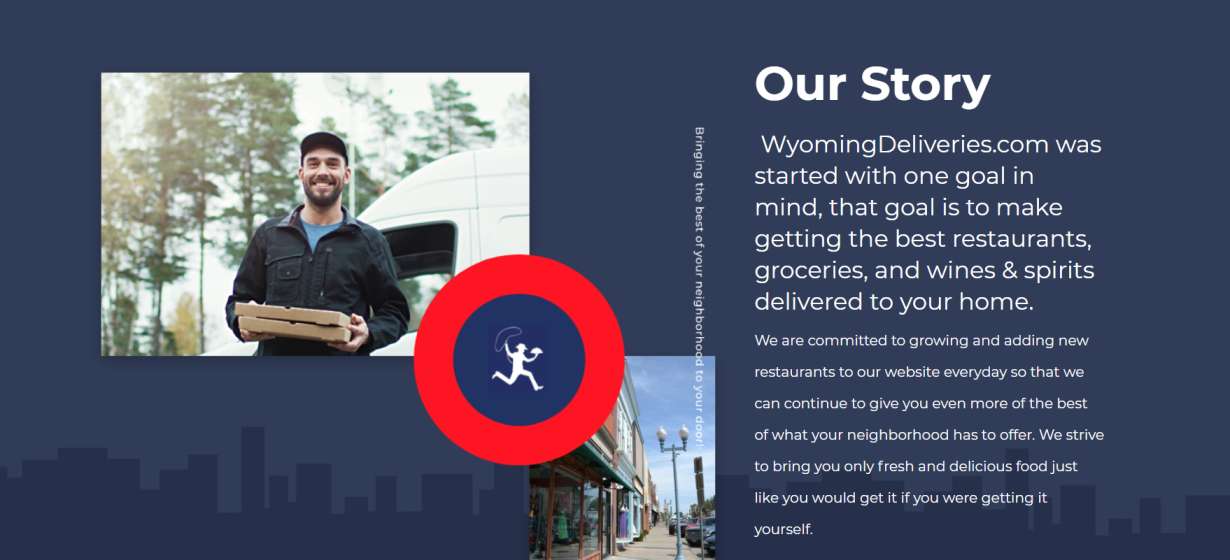 Thaimee-d– Thaimee-d is a multi-vendor marketplace of Thailand that empowers Thai sellers of organic food. Supported by marketplace solutions, it runs as a robust marketplace that attracts buyers from around Thailand.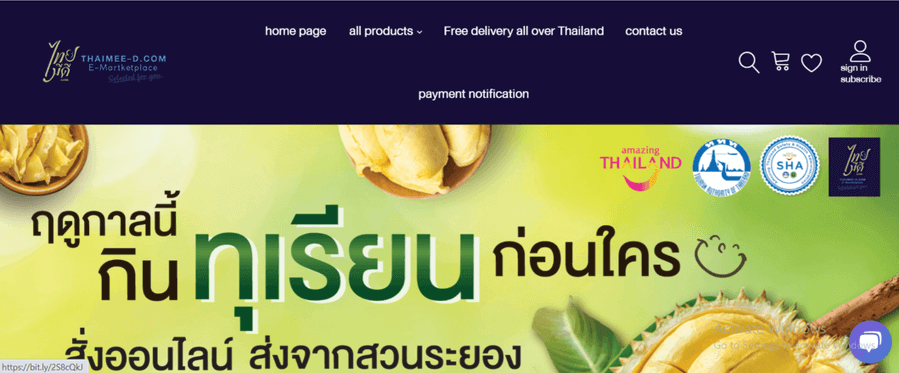 Cedcommerce will create the same online grocery store as you desired
If you wonder whether how to start an online grocery store, we can help you. For a remarkable amount of time, Cedcommerce has been offering the necessary technical solutions specifically made for building one such platform. These extensions come with a multitude of features to aid in the development of a rich multi-vendor e-commerce marketplace.
CedCommerce's Magento 2 Marketplace extensions and add-ons are ready-made and reasonably priced solutions for building a website like Amazon. You can also receive your own food delivery app development services to get a hassle free food marketplace. A hyperlocal eCommerce business website armed with these features and a PWA is undoubtedly going to possess the best in class appearance.
To build your own multi-vendor marketplace & to see what our satisfied customers have to say about us do visit: Cedcommerce.
Also Read: Benefits of an Online Grocery Store Having Top-Notch Features
Consult the experts of online grocery store business