Hello Hydrogen! A Framework to Build a Highly Customized Store with Shopify
Running short of time? Get PDF of the blog in your mail.

Play Now
Have you noticed how your shopping experience with Amazon is different from your friend's? It is because Amazon's way of displaying products is dynamic and personalized. What if you had access to provide the same experience to your customers? This is now possible with Shopify because it will adopt the Hydrogen platform instead of the Ruby on Rails programming language. Do you know what this means? Store customization with Shopify just got sensational and to a whole new level. You can customize your store with a Shopify store developer who will add a personalized touch to it. Are you equally curious to know about Shopify's Hydrogen platform? Well, this blog is all about how Hydrogen and Oxygen will change the game of store development with Shopify.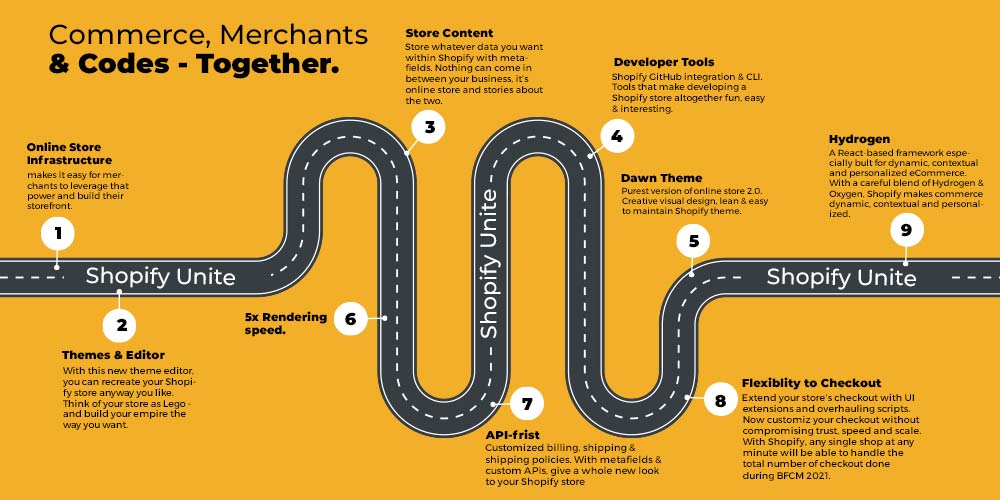 Shopify Unite is a virtual event that framed the future of store development. With modern tools and features, you can build a store precisely the way you want. If you want to sell goods online then building your eCommerce store with Shopify is the wisest choice you can make in 2022.
Journey of Shopify – From Ruby to Hydrogen Platform –
Since its inception, Shopify has run on the Ruby on Rails platform as it was best known for its stable technology. But soon, this is going to be history when Shopify will adopt the Hydrogen platform. Hydrogen is a React-based language that unlocks integration between server and client. It is bigger, better, and more convenient than Ruby on Rails. Now you can customize your store with a Shopify developer precisely the way you want using state-of-art tools and features that give rise to a personalized and dynamic shopping experience.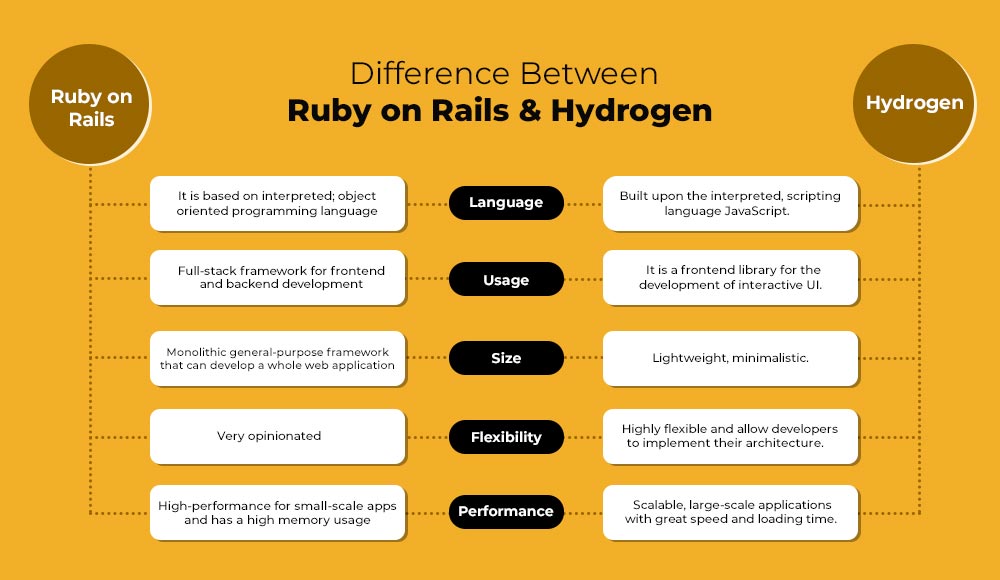 Hydrogen platform makes it possible to create custom storefronts that help Shopify store developers to provide a dynamic shopping experience. This is possible because the Hydrogen platform will use React, a JavaScript library. Sounds interesting? Why don't you consult a Shopify expert who will explain this new platform taking reference to your store and business?
Hello, Hydrogen! A Key To Customize Your Shopify Store –
Dynamic eCommerce is an essential pillar of the Hydrogen platform. But dynamic commerce requires close integration between server and client, optimized streaming, and data fetching strategy. This makes it difficult to manage the store's speed along with dynamic content and this is why Shopify worked hard. The Hydrogen framework makes commerce as personalized as it can be with its pre-built components that perfectly blend with Shopify's Storefront API –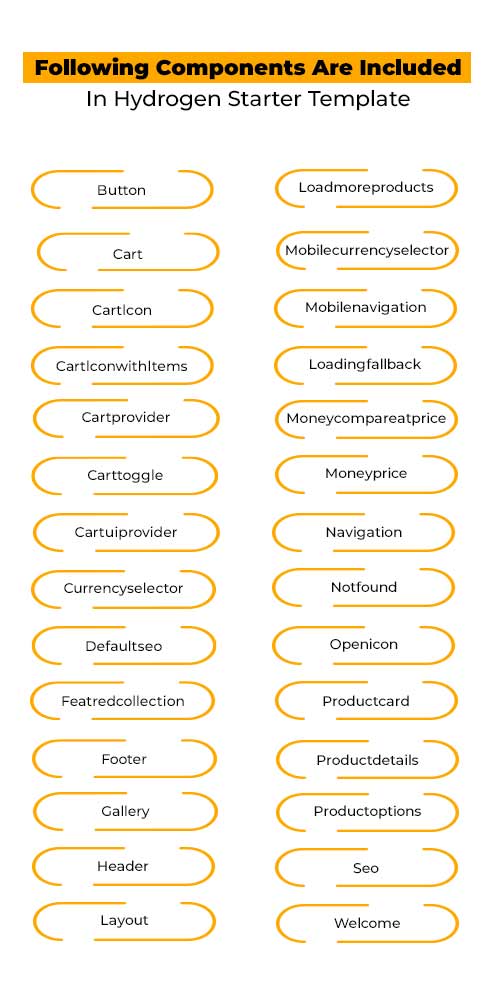 When you integrate these components with Shopify's Storefront API you can focus on your value proposition. Here are additional features of the all-new Hydrogen platform –
Built-in caching controls.
Server-side rendering.
React Server components.
Shopify-specific commerce components, webhooks, and utilities.
Flexible pages and cache policies.
This was all about Hydrogen. But what is this Oxygen all about? Definitely, this is not the oxygen that we inhale. To execute, run, and scale dynamic Shopify stores we have Oxygen which is a hosting solution for Hydrogen-powered Shopify stores.
Hello, Oxygen! Omnipresent Hosting for Hydrogen Platform –
Store customization is one challenge, and running it at a production scale with flash sales is another. This is where Oxygen pops up. Oxygen is a new Shopify hosted V8 isolate powered JavaScript worker that leverages fast data access. It runs on geo-distributed clusters that make Shopify data available in milliseconds which is crucial for dynamic eCommerce. With Hydrogen & Oxygen by your side, you can scale your store for record-setting flash sales.
What's in For Shopify Merchants?
The Hydrogen platform will give freedom to developers to create dynamic stores making store customization with Shopify easy and loaded with endless choices. But how will this change fall in your favor as a merchant? You're not a developer. You're a retailer who manages an online store. You sure want to know how Hydrogen & Oxygen will benefit your business in good ways. Here's everything to it –
1. Better Site Speed Optimization –
Shopify's Hydrogen framework and Oxygen hosting solutions will boost your site performance. Previously there was a trade-off between speed and user experience. But now you can unlock a fast page load without compromising your store's dynamic content. As a result, you can sprinkle personalized and interactive content without compromising your server and speed. But how is this possible? This is possible because of the React-based tool that offers seamless solutions to loading content. it ensures better speed, efficiency, and engagement.
2. Customization & Personalization On the Go –
Store developers will have creative freedom to experiment with layout and content. As a result, the head and body of your store will have all the functions and data. And you don't have to worry about disrupting your store after customizing it. Your storefront and back end will communicate via Hooks and APIs, so next time you customize your store with a Shopify developer, you can share your innermost desires with them. Everything is possible to code with Shopify's all-new Hydrogen platform.
3. Optimized Performance –
Do you know how Shopify's Hydrogen platform can deliver a fast shopping experience? It is because of its in-built cache settings. These settings give birth to non-blocking data fetching and as a result, the new architecture will enable optimum speed by combining static and dynamic data between client and server. The Hydrogen platform uses ready-to-use components, hooks, and utilities that link directly with the Storefront API. This will ensure brisk data retrieval. Isn't it exciting? But wait. This is not all. Below are other advantages that will make store customization with Shopify limitless –
Built-in caching control that manages dynamic store content and minimizes speed, performance, and API calls.
React Server Components that will improve development. Now you can see the progress as you develop your store.
Optimize initial load and server-side rendering.
4. Better & Unique Experiences –
The hydrogen platform will use Shopify's core technology which will integrate directly with Shopify Storefront API. This will ensure fast data fetching and you can customize your store without worrying whether it will hamper your store's speed.
Time to Customize Your Store with a Certified Shopify Developer –
Previously, if you were to add such dynamism to your online store, then you were to invest heavily. But with the Hydrogen platform powered by Oxygen, a personalized touch is available to merchants of all kinds. We at CedCommerce are a dedicated team of Shopify store developers and our experts are highly energetic about this mind-blowing transition. Customize your store with a Shopify developer who will sprinkle elements and APIs that will boost your store's user experience. If you still have second thoughts about how the Hydrogen platform will benefit your business then you can consult our industry experts. You can discuss with them and frame a subtle strategy as to how you are going to utilize this platform for your store's betterment.
In a Nutshell –
Shopify's transition from Ruby on Rails to Hydrogen platform will give your eCommerce store a refreshed look and feel. Not to mention Shopify's hunger to make stores dynamic and personalized. When we add everything, then the result is truly unique. Cheers to Shopify for bridging the gap between store developers and merchants. With the all-new Hydrogen platform, you can build a classic store with Shopify, and with the help of a Shopify store developer, you can truly unleash your store's potential.