Expand your reach on Etsy with new update in Offsite Ads!
Running short of time? Get PDF of the blog in your mail.

Play Now
How a marketplace selling creative goods from artisans across the world has broken all growth records in the middle of a global pandemic?
Yes, you guessed that right, it's none other than Etsy, the marketplace famous for its collection of handmade and unique items. Etsy recorded its highest Gross Merchandise Sales and the highest marketplace revenue in the holiday season 2020.
To help Etsy sellers and small businesses globally in the challenging times, the marketplace was committed to build brand trust and attract more shoppers. One of the major updates in 2020 was the introduction of Offsite Ads. After its successful implementation, Etsy has come up with yet another update in its advertising program.
In this blog, we'll cover everything from top to bottom about the new Offsite Ads update by the Etsy marketplace.
What are Offsite Ads?
In 2020, Etsy launched an advertising program for sellers called Offsite Ads, in which Etsy pays the upfront costs to promote your listings on multiple internet platforms without any upfront costs. This means you were eligible for paying an advertising fee only after making a sale.
Also, the program was commission-free for a month. Later, after the worldwide lockdown commencement, Etsy extended this period for another few months, helping sellers reach more buyers without having to pay an extra advertising fee.
Not just that, Etsy generously invested (approx. $49 million) in upper funnel strategies to grab more buyers through TV and digital marketing. Since then, the creative marketplace had welcomed over 61 million buyers in 2020. Presently Etsy has more than 82 million active buyers purchasing from 4.4 million sellers.
To learn more about Offsite Ads, visit the page here.
New Updates in Offsite Ads
Etsy announced that it is expanding Offsite Ads from the five channels to more starting 23rd February 2021. The new update in the Offsite ads program of Etsy will be increasing the channels through which your listings are advertised. Previously, listings were promoted on high-traffic websites like Google, Facebook, Instagram, Pinterest, and Bing.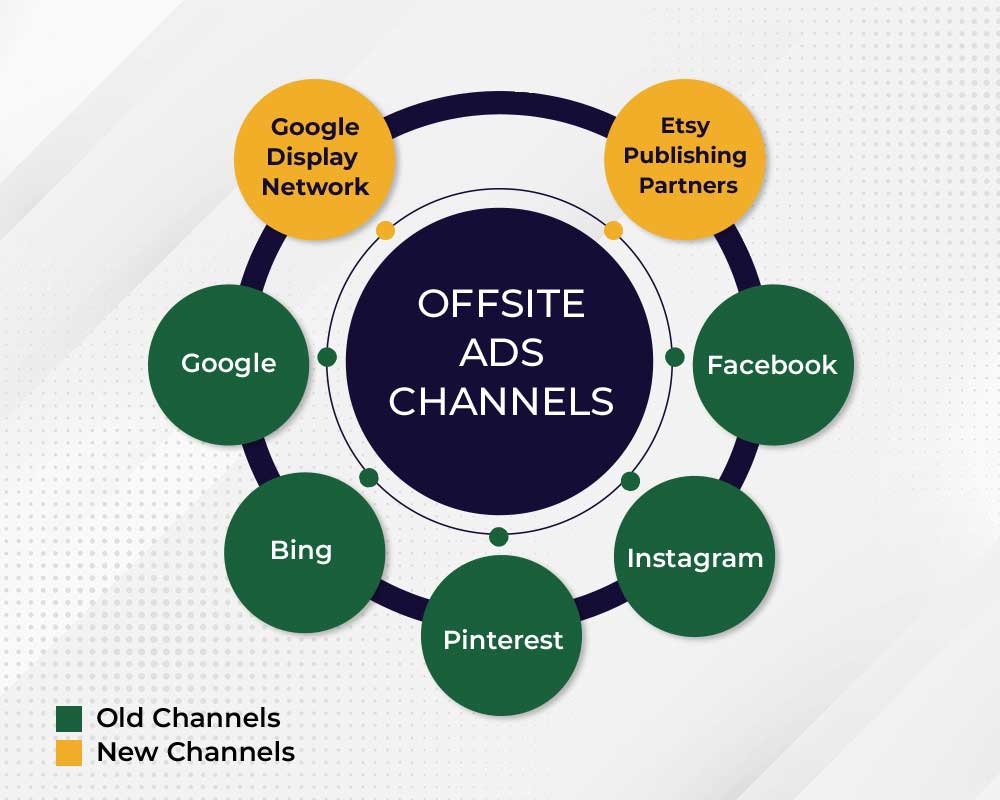 Who are the publishers?
Publishers are websites that display a curated shopping catalog to their visitors. These websites attract audiences and engage them through a range of content belonging to different categories. Products promoted via these websites have better chances of conversion because of the trust factor they provide.
Etsy will be sharing your shop and listing details with the publishers, who will further decide which products to feature. While releasing a list of approved publishers, Etsy has assured that each of its publishing partners has been chosen carefully. Etsy will be adding new publishers to the network over time.
Let's look into where and how your listings will be promoted if you are a part of the Offsite Ads program.
Etsy's Publishing Partners
BuzzFeed
BuzzFeed is the world's leading independent digital media company, with a reach of hundreds of millions of people globally.
Have a look at some of the articles on BuzzFeed.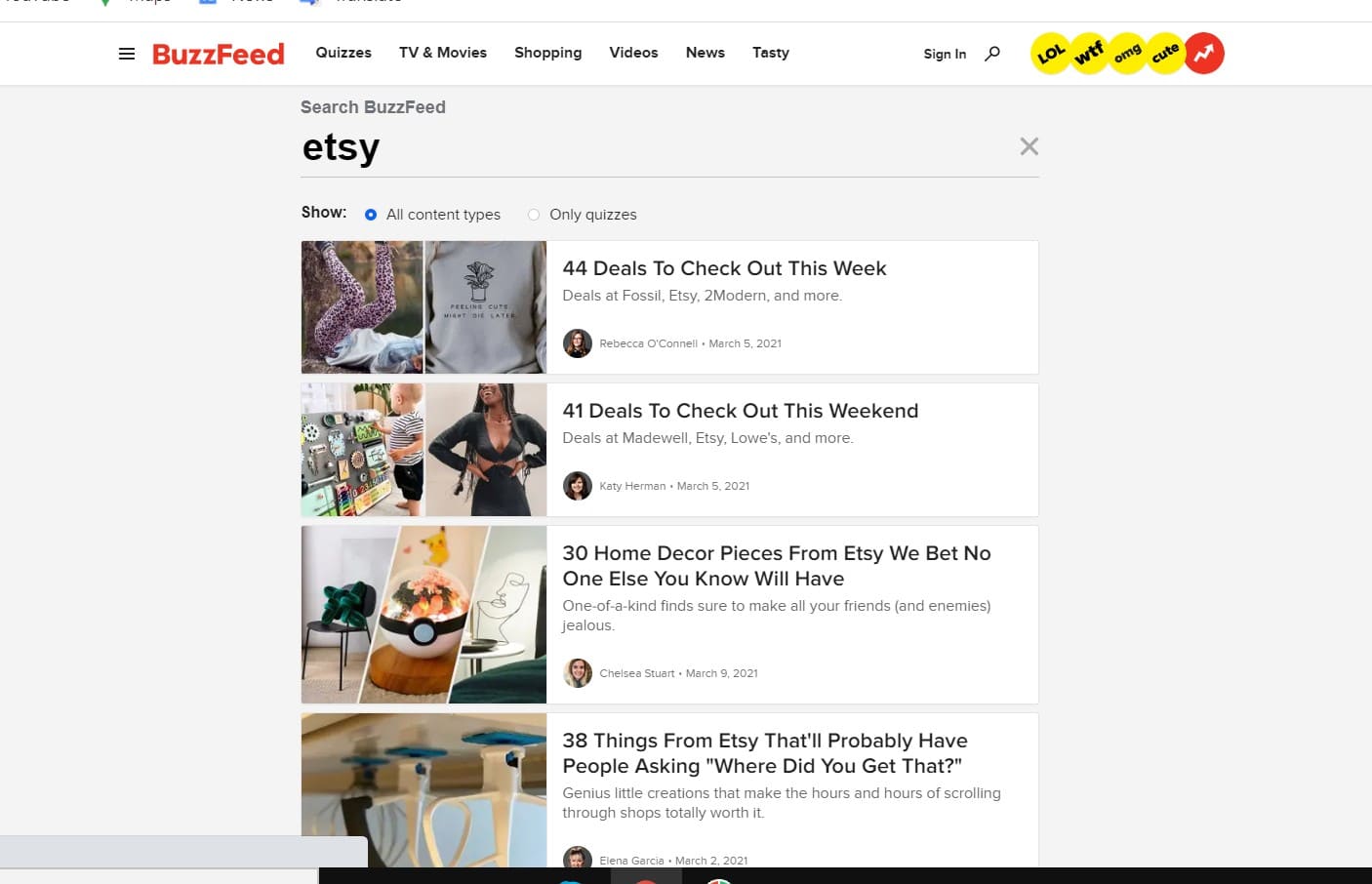 Look at how this Etsy listing is promoted in one of the Buzzfeed articles.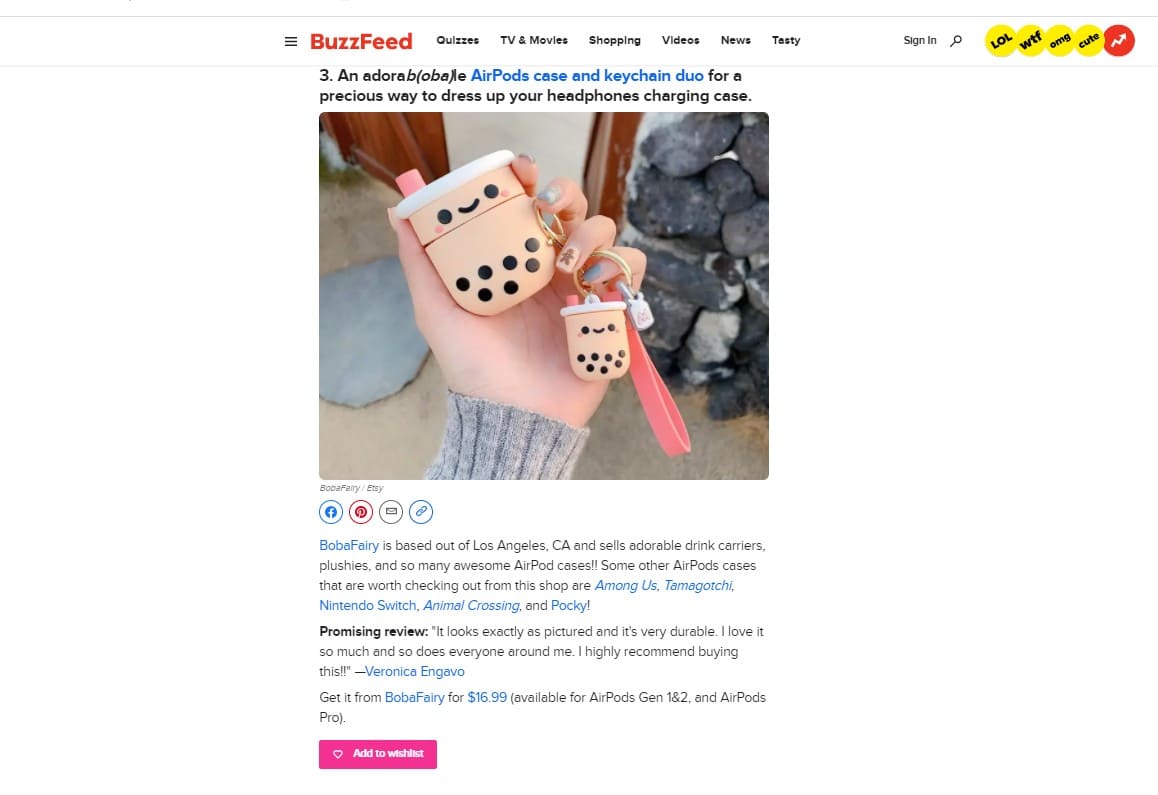 Martha Stewart
Martha Stewart is a famous businesswoman in America. On her website, marthastewart.com, the audience can find more than 20 years of recipes, crafts, entertaining articles, and videos.
Here's how products are promoted on the website.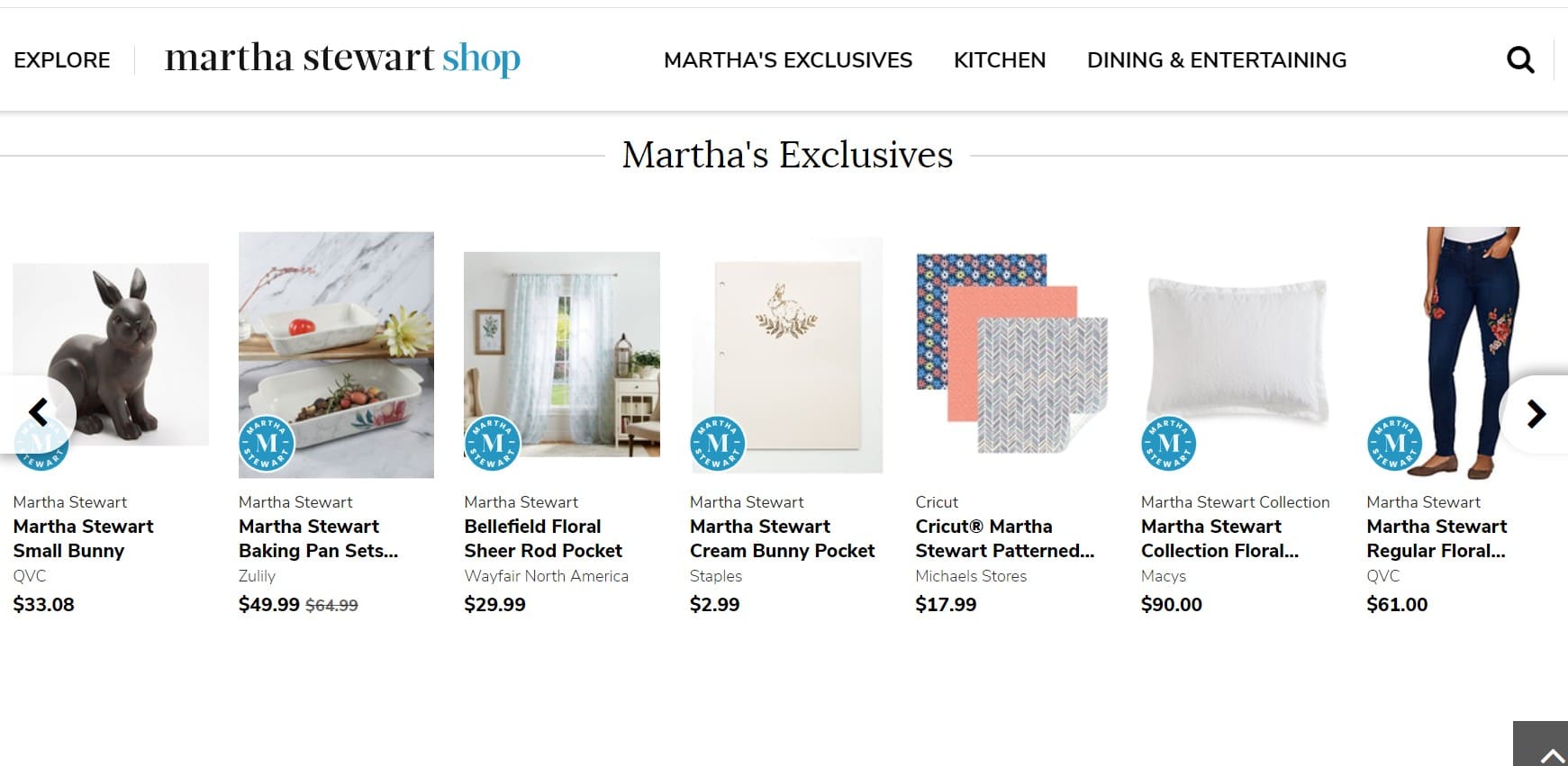 Real Simple
Real Simple is an American monthly women's interest magazine published by Meredith Corporation. The magazine features articles and information related to homemaking, childcare, cooking, and emotional well-being.
Check out how products from different merchants are featured on the website's homepage.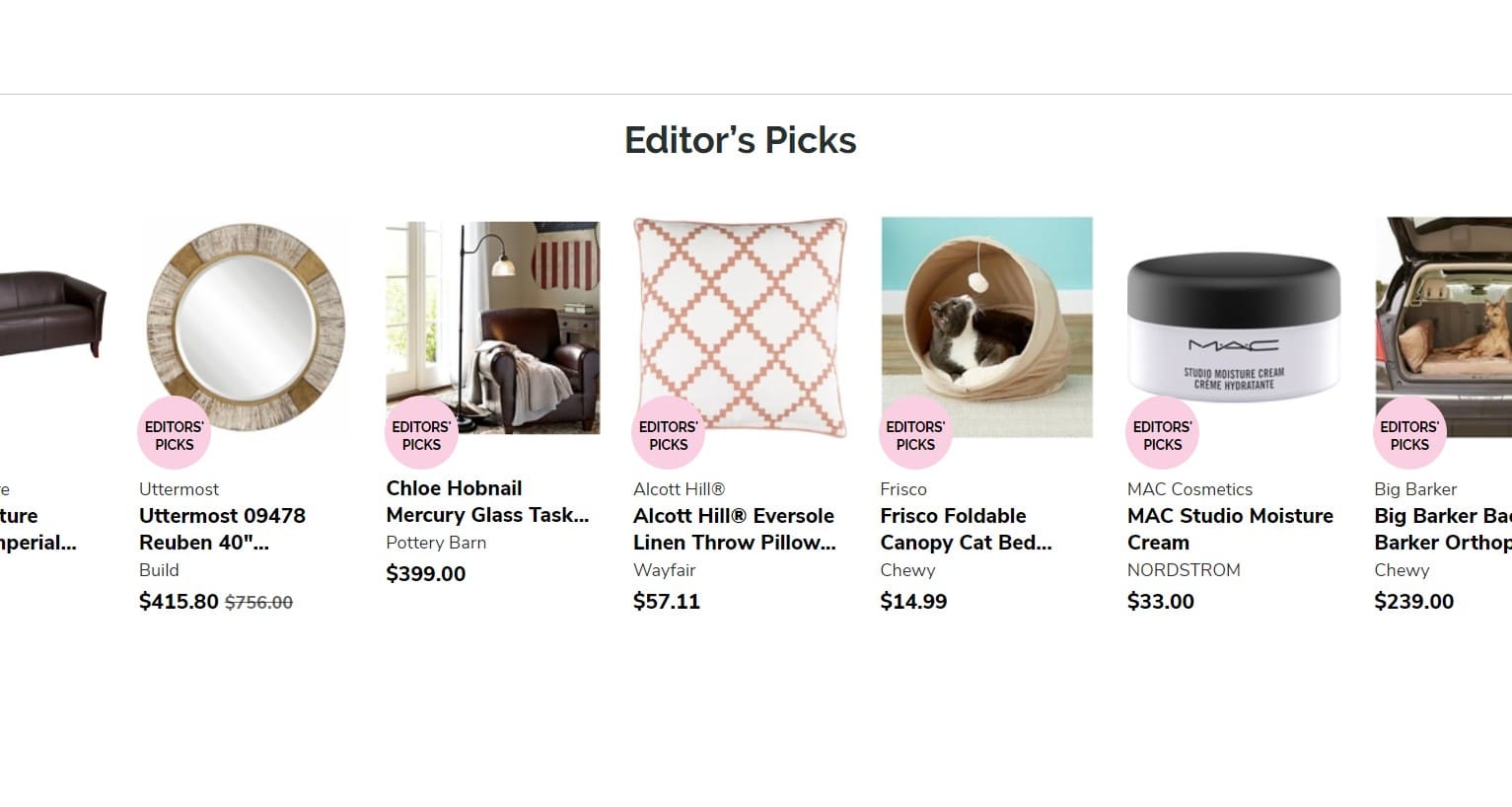 MyWedding
My wedding caters to the audience looking for wedding planning advice and inspirations. From The Top 10 Best Places to Buy an Engagement Ring Online in 2020 to 9 Sparkly Mother of the Bride Dresses That Are Totally Wow Worthy, they have the answers (and products) for everything wedding!
Have a look at how this wedding dress is featured in one of the blogs.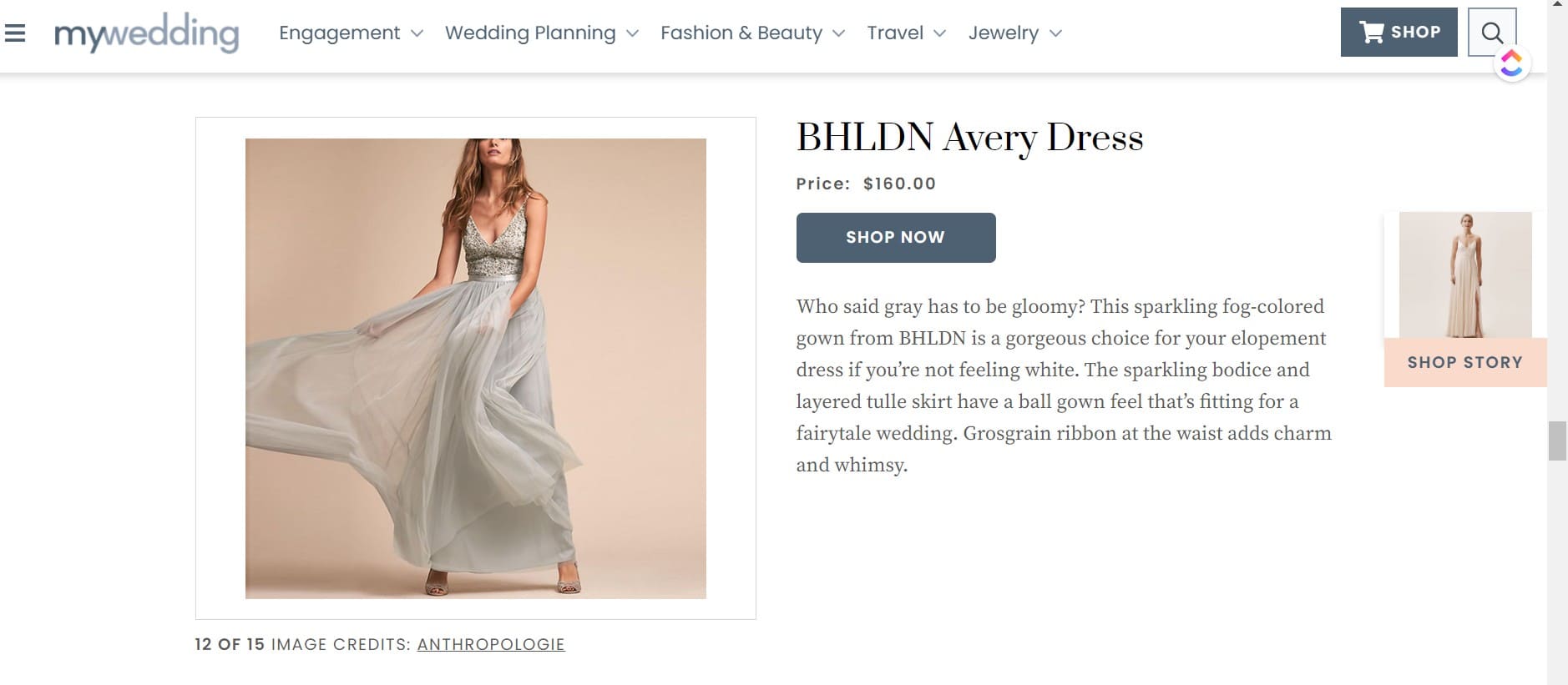 Better Homes and Gardens
It is one of the best-selling magazines in the United States. It is focussing on interests related to homes, crafts, gardening, healthy living, and entertaining.
Check how this Dusting Glove is placed in the website's blog post- The Essential Cleaning Tools You Need to Tackle Messes in Every Room.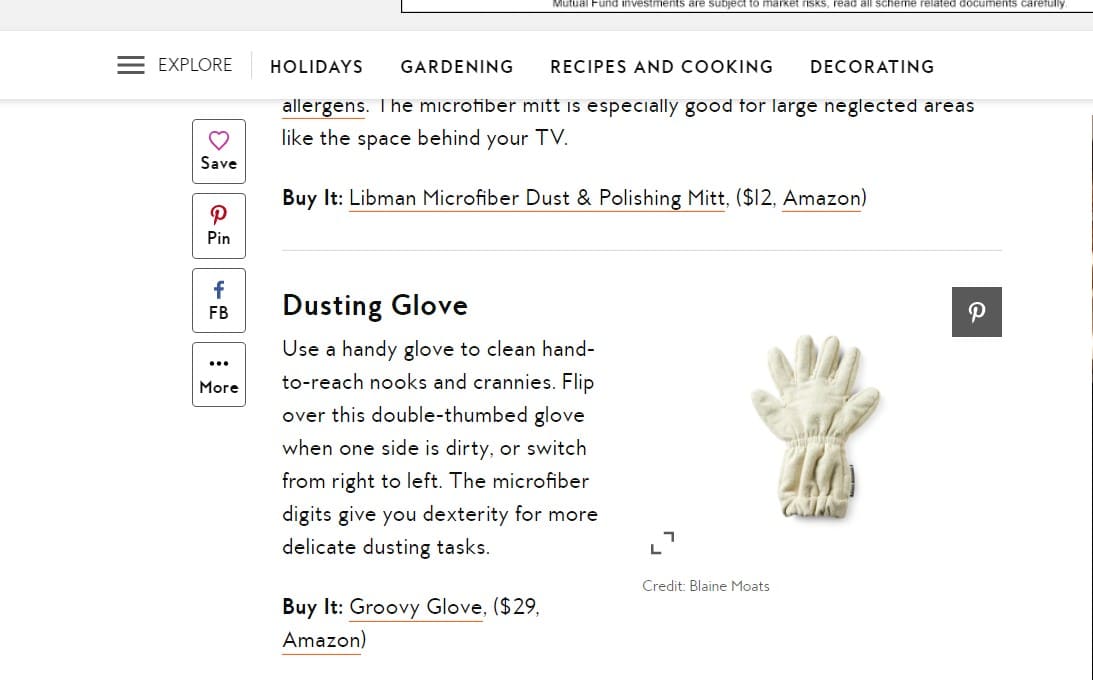 Lyst
This marketplace allows sellers to choose from a variety of fashion products from more than 9000 brands. These products are sourced from over 2000 online stores.
Here's a glimpse of how listings appear on Lyst.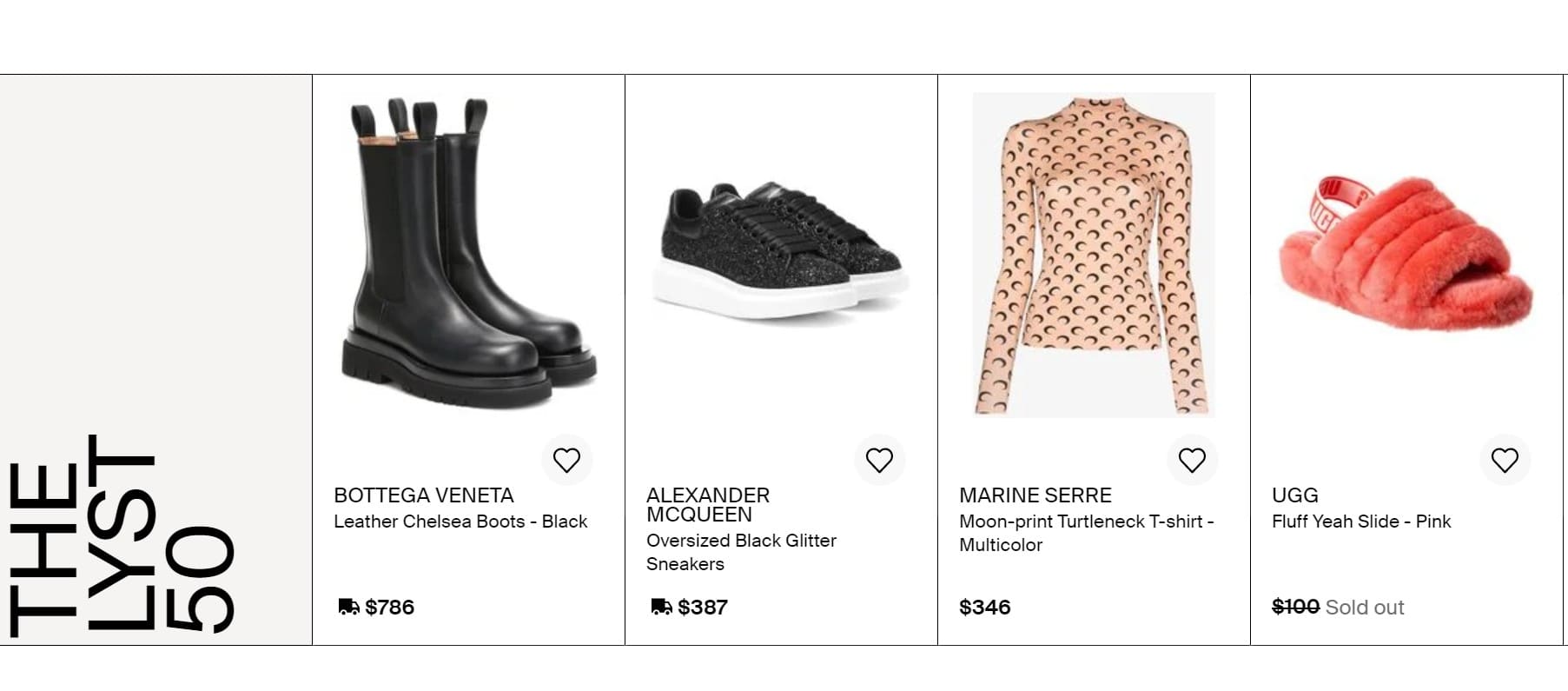 Shape
This marketplace helps sellers find products from categories such as Clothes, Shoes, Handbags, Accessories, Beauty, and more. You can find various Etsy products featured over here.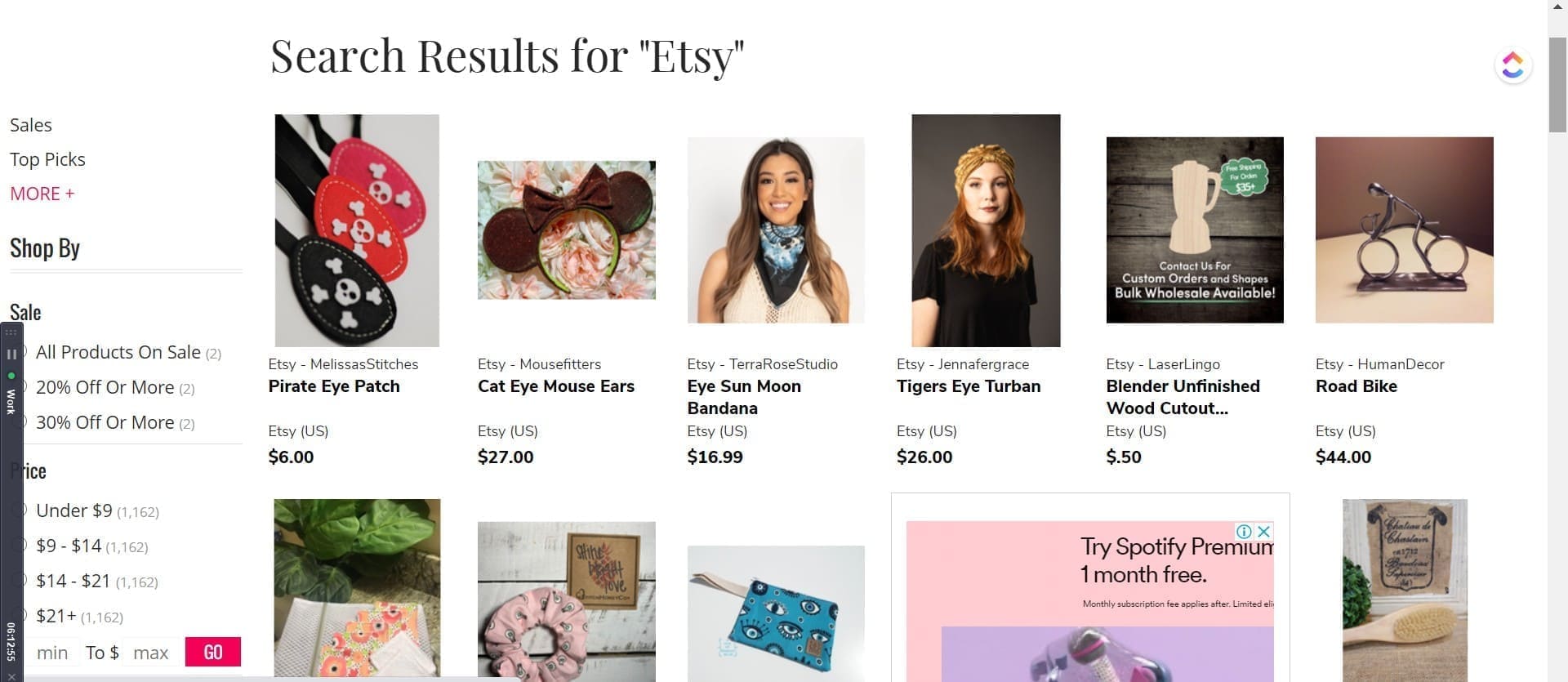 Apart from the publishers, Etsy will now also be promoting products through Google Display Network. Google Display Network allows people to advertise to specific audiences. The most significant advantage of GDN is that more than 2 million websites will be displaying your ads. Additionally, ads are displayed to the relevant audience even when they are not actively shopping.
Learn how to market your products on social media!
How will you be charged?
If a shopper clicks on one of your featured listings on one of a publisher's sites and then purchases that product or any other item in your shop, you'll be charged an Offsite Ads fee on that order.
Offsite Ads fees remain the same as earlier, which is 12% of item cost for sellers with sales below USD 10,000 in a 12-month period, and 15% of item cost for sellers with sales equal to or above USD 10,000.
Any orders received from the new Offsite Ads channels before 25th March will not be applicable for an Offsite ADs fee!
With more channels in Offsite Ads, the chances of your products getting recognized are higher. With more impressions, there will be more sales as well.
You can check the traffic your shop is gaining through Offsite Ads in your dashboard. The traffic from each channel, along with the orders placed, is shown separately on the panel.
Grab some lesser-known tips and tricks to increase traffic on your Etsy shop!
Who will be benefited from the new Offsite Ads Update?
Etsy Sellers:
It's time for Etsy sellers to rejoice! In simple terms, it's more channels and more sales on the same advertising fee.
Web Store Owners:
If you sell creative goods and own a store, say hello to expanded reach with Etsy. It will now be easier for you to showcase your products to relevant buyers online.
Reach over 82 million buyers. Upload Shopify products on Etsy within minutes.
Artisans:
If you are passionate about creating unique stuff, now is the perfect time for you to try Etsy. Allow your art and passion to reach millions of buyers worldwide.
How can you get enrolled in Offsite Ads?
All Etsy sellers are automatically enrolled in the Offsite ads program. However, if you make sales of less than USD 10,000 in a period of 12 months, you can choose to opt-out of the program. In case you do not sell your creations on Etsy, now is the best time to join the marketplace. Starting an Etsy Shop is a simple process. Learn all about selling on Etsy here.
Once you are on Etsy and successfully make $10,000 the previous year, you will be automatically enrolled for advertising through Offsite Ads.
Conclusion
2020 has been a transformative year for both Etsy and Etsy sellers. With a total GMS of $10.3 billion, the marketplace is at the top of the business right now. Due to several updates in the marketplace's functionality and constant efforts in reaching more buyers, Etsy has pulled through 2020 like no other eCommerce marketplace.
Now, with new publishers marketing and expanded reach with Google Display Network, it's all set to break its records in 2021.