10 eCommerce Challenges Faced by Magento Sellers Worldwide
Running short of time? Get PDF of the blog in your mail.

Play Now
As an online merchant, selling on comprehensive online marketplaces needs to be very agile and flexible nowadays. Moreover, online sellers are very keen to earn huge revenue by selling in more than one region. So, sellers are picking up the very trending Magento multichannel selling Integration extensions to power up their stores. But, the online selling through Magento issues and queries are always there to welcome you on board. This blog is coating up with the ten most common eCommerce challenges faced by Magento sellers while selling online. So, let's focus on the below-mentioned eCommerce challenges that are reflecting globally.
Also Read: Magento Marketplaces to target for Multichannel Selling
10 global eCommerce challenges faced by Magento Sellers
The Hassles of Setting Up Seller Account on Different Marketplaces
The Process of Uploading Products in Bulk
Mapping Multiple Attributes for Products
Cron Issues on Various Servers
Product Listing and Ranking Issues
Correct Product Attribute and Category Issues
Product Data Syncing Issues like inventory, price, and product description
Issues of Centralized and organized order management
Authorization process of different marketplaces
Multichannel selling on 3P marketplaces
[1]-The hassles of setting up Seller Account on Different Marketplaces
Before selling on any marketplace, you need to set up a seller's account in multiple regions to proceed further. Though, account set-up procedures are not similar for each one. Also, you might be required to fulfil the technical and other requirements to complete the setup procedure on the respective marketplaces.
To set up a seller account on the marketplace, you should have:
A strong hosting,
A purchased domain,
Nicely designed website/online store,
Optimized and uploaded products on store/website,
You need to fully comply with all the policies provided by the marketplace,
All the marketplace API must be working properly prior to set up as it helps to avoid marketplace issues,
Sandbox and production API must be working properly,
In website configuration, the setup must be broken free,
Top multichannel Integration extensions to integrate your online store with marketplaces.
[2]-The Process of Uploading Products in Bulk
Next, bulk product uploading is a must-have functionality for every multichannel selling store. Without this, Magento sellers can face some issues. Therefore, here are the common Magento issues faced by online sellers while uploading products in bulk –
Attribute mapping issue
Wrong barcode/ASIN
Throttle issue – restrictions on uploading a maximum number of products
Uploading the products with the correct attributes, ID, and data is as important as setting your eCommerce store's overall goal.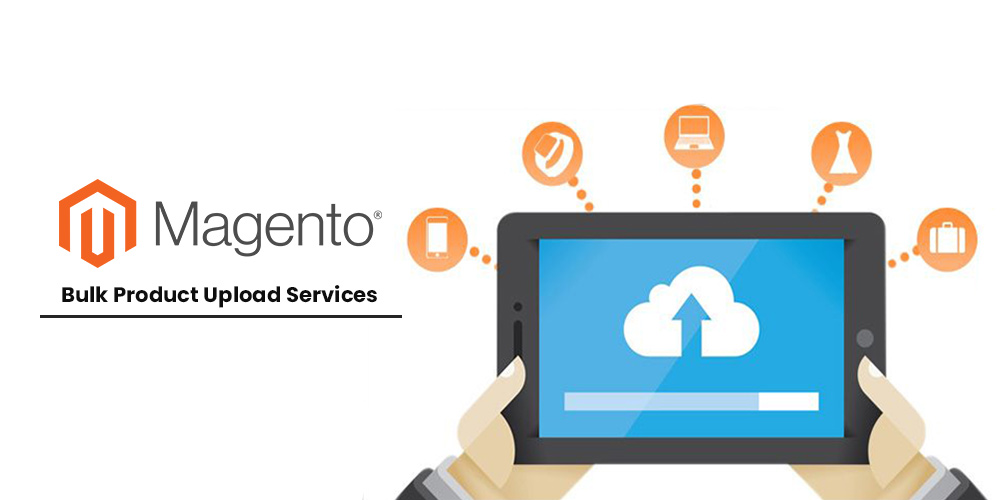 What To Do?
Get started with the prerequisites before proceeding with the new products upload in bulk and updating the existing ones.
Stock: quantity of your stock
Price: amount/rate that your customer will pay
Category: Category of products
SKU: product SKU uniquely identifies your product
Active product status: If 'Yes', this product will appear on your website. If 'No', this will be hidden.
Product Identifier: product item; e.g. iPhone/Samsung. This field is mandatory, you can not leave it blank while uploading products must have a unique identifier with them like ASIN, UPC, EAN, etc.
These are a few things that should be taken care of while operating on global online selling giants.
[3]-Mapping Multiple attributes for products
Attribute mapping is the process of making your store product features compatible with the attributes of the respective marketplace. In addition to this, below are the mentioned required missing attributes that interrupt your online procedures.
Firstly, invalid values for the specific attributes,
Secondly, if the mapping of the required fields is not correct,
Thirdly, not separating the categories and subcategories with a forward slash,
Finally, the issue in catalogue visibility
On the way to map it correctly, few prerequisites should be taken to get it sorted and efficient as per the different marketplace limitations.
SKU: It causes import to fail if it's longer than 64 characters for some marketplaces, however, it differs from one marketplace to another.
Visibility of the product: The product should be visible in the catalog and available for search.
Product Type: Product type should be indicated as virtual, configurable, grouped, and simple.
Name of Product: The name of the product that the customer uses to identify.
Product Description: It provides detailed information about the product.
Meta Title: It appears in the title bar, browser tab, and search result lists.
Meta Description: Ideally, it should be between 150-160 characters. It provides a brief overview of the product.
Keywords: It is visible only to the search engines. Use high-value keywords to rank it faster.
[4]-Cron Issues on Various Servers
Cron is responsible for syncing the inventory, pricing, orders, etc., properly. So, without making the syncing smooth and compatible, it's not possible to operate online successfully.
To fix these cron issues, you should have a highly compatible server, timely execution, strong error-free codes, etc. With the help of this scheduler, you can set up and run cron jobs easily on any scheduled period of time. Moreover, it automatically triggers the actions which save a lot of time for store admin when it confronts the multiple cron tasks.
Also Read – What everyone should know about the multichannel challenges in Magento
[5]-Product listing and ranking issues
Proper product listing and its ranking is responsible for all the sales numbers at marketplaces. For smooth running and to avoid lags, you have to go through the below-mentioned details to get this done smoothly. 
Product title
Description of Product
Product weight
Size of Product
Product key features
Proper attribute mapping
Product categories
Last but not the least, all the given optional fields in the listing section should be filled correctly to make the overall ranking better and optimized. Hence, listing and ranking issues are one of the major eCommerce challenges and Magento issues faced by online sellers.
[6]-Correct Product Attribute and Category Issue
The product attributes define the relevant and crucial facts about the product. Moreover, it includes things such as size, color, type, style, etc. Sometimes it creates issues while the execution. And the issue with non-compatible or unmatched attribute and category issues is one of them. Product categories and their attributes should be similar at both the Magento store and respective marketplace. Furthermore, it must include the essential details of the product.
Most common issues that every seller face, such as;
Improper formatting
Missing data
Attribute incompatibility (if a product does not match the category then the marketplace will disapprove of the product).
Invalid data, etc.
[7]-Product Data Syncing Issues like inventory, price, and product description
Sometimes the data and inventory prices don't sync properly. Due to this, the merchant can get themselves in a condition of overselling or underselling. As a seller, you have to prevent this from happening again and again. Hence, the product syncing should be accurate, without any lag and mismatch. Issues faced in the segment of major eCommerce challenges, are invalid data, order mismatching or not updating correctly, incorrect product description, etc. To get a solution to eCommerce challenges, just opt for the Magento Multichannel Integration Extensions which provides all the required marketplace selling features. So, in the same vein as expanding your online business operation, a flawless syncing of stock would make your product visibility higher on all sales platforms.
Also Read: 10 Things Sellers can do During Covid-19 Lockdown
[8]-Issues of Centralized and Organized Order Management

Online selling on multiple marketplaces through your Magento store should be centralized and well managed. Most of the time, it is not easy to sell and manage multiple channels via a single online store.
To figure it out smoothly, you can opt for the Magento multichannel selling Integration extension. Furthermore, it makes your online selling optimized. If a merchant is selling in more than one marketplace then it is very hectic to manage from each marketplace panel. So, we are providing a common interface to manage all orders and listings.
Also Read – Omnichannel vs Multichannel Online Selling
[9]-Authorization process of different marketplaces
One thing that sellers must know is if you do not follow the right process, your Integration will never work. While the authorization is simply to authenticate the online sellings and updates. The mismatch of authorization keys and the issue in generating the access token are the ones that every seller needs to get rid of.
Get the global marketplaces full authorization process here-
[10]-Multichannel Selling on 3P Marketplace Issues
Selling parallel on multiple marketplaces is not easy all the time and is one of the eCommerce challenges faced by Magento sellers. Usually, the common challenges that sellers face in the marketplace are related to inventory, pricing, order updation, attribute mapping, etc. However, many multichannel marketplaces selling Integration tools are available in the market. And these solutions will solve your Magento seller issues and challenges to make selling smooth and hassle-free. So, just turn to it and get off from the risk of losing customers, orders, and markets. Although, selling on 3P marketplaces requires some basic things to consider before proceeding with it. Above all, it prevents you from selling online without any marketplace issues.
Things to consider before selling on 3P marketplaces
A well-described keyword-based product features and description
Competitive product pricing along with flexible offerings
Proper following of marketplace product uploading guidelines to avoid errors while uploading
A diversified shipping strategy according to the selling regions
24×7 availability of inventory and updations
An automated centralized selling console to manage it efficiently
Get Sorted with the Multichannel Integration Solutions
Whether you are selling or planning to sell on multi-channel platforms, the Integration can help you jack up all your trades and issues efficiently. CedCommerce has developed multichannel Integrations to get rid of the technical issues that every seller faces at a regular interval. Furthermore, by integrating your store with one of the market best Integrations, you will get many benefits of Magneto Multichannel Marketplace Integration –
Order-auto acknowledgement features
New order notifications
Low stock notifications
Auto-shipment of orders
Magento order creation
Bulk product uploads
Real-time order fetching
Real-time synchronization and multi-account support will be an added benefit to your store.
The above-mentioned features will help you to make your online selling easy without facing marketplace and Magento issues.
Also Read – How a multichannel seller has transformed his cents into millions through the Cedcommerce developed Multichannel Integration Extension
Closing Remarks
Most sellers go through these common eCommerce challenges faced by Magento sellers that can affect their overall business. To avoid this, CedCommerce has developed top-notch market-leading Magento multichannel Integration extensions. Moreover, CED is one of the most innovative eCommerce giants that work in favour of sellers. In addition to this, the company has developed many other extensions to help sellers reach new heights. So, just don't wait for the steps to turn up. And get one of the best multichannel selling Integration to make online selling smooth process.
I hope these Magento marketplace selling challenges will help you understand the issues of selling online. And, these are quite common among the other sellers.
Do leave your queries below in the comment box for more detailed interaction with our eCommerce experts.