Double 12- Gear Up Your Store to Double Your Chance for Double's Day Sale
Running short of time? Get PDF of the blog in your mail.

Play Now
Double 12 is Alibaba's year-end major shopping festival. The purpose behind double 12 is to promote small and midsize online merchants who didn't get sufficient exposure during (11.11) Singles' day, due to being dwarfed under big brands' popularity.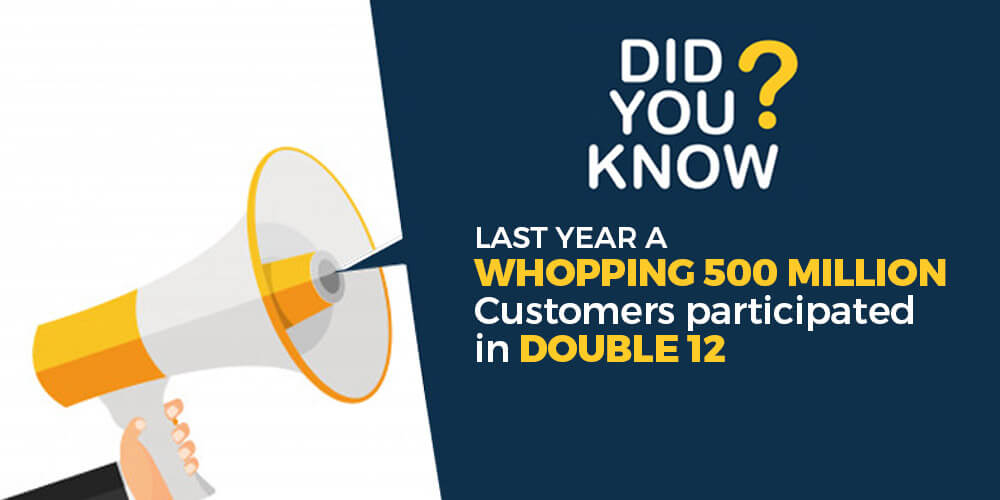 It's the last heavy discount online shopping fest of the year. It happens merely 45 days before the Chinese New Year. Customers will shop like crazy to fill their bags with gifts for new year celebrations.
Should You Consider Double 12 Important?
Yes, definitely without a shred of doubt, the double 12 sale is not an option but an opportunity.
Last year's 12.12 sale broke all previous records with 3X more orders in the very first hour of purchase. Taobao and Tmall offered 10 million products during last year's 12.12 sale.
The 12.12 2019 sale concluded with a whooping sale of $251 million (2X sale of 2018), with headphone being the most sought after product. Shopee wasn't far behind, with 12 million orders contributing to 80 million products' sales, breaking its own sales record of 2018.
Branded surprise boxes from Lazada with items worth $100 at just $29 kept customer hopes high for more surprises. During the 12.12 sale in 2018, it shipped out sold items in 322 million parcels. It is a 33% increase than in 2017
These facts are sufficient to conclude that small scale retailers who failed to compete during Singles' day will find the 12.12 shopping festival an excellent platform to sell the remaining stocks.
Understand the Number Game
Home appliances, smartphones, and General merchandise were among the top-selling product categories in double 12 in 201.
Maximum products were sold between 8 pm – 9 pm and at midnight. Therefore, keep sufficient inventory ready to leverage this time slot this year.
International sellers sold around 1,830,201 products last year. Hence, customers during the 12.12 sale are also interested in products from sellers outside Southeast Asia.
The above facts and figures are promising from the seller's point of view, but this year due to the pandemic introduced by the international travel ban, consumers are waiting to buy stuff online. After all, they missed the chance to visit overseas and procure excellent products.
Having said that, more customers are ready to shop online and the previous year's records will be shattered quicker than expected.
How to win the Double 12 Game
Good Reputation Works Wonder
Good online reputation over social media will grab customer attention. Post your customer reviews to show you are a reliable retailer. Be an early bird and share stories about the upcoming discounts at least 4-5 days in advance. It will induce FOMO (fear of missing out) among customers. Hence, the engagement rate will increase.
Now, gather customer feedback in the form of comments. It will help you decode their preference and viewpoint. You can leverage it to tailor a more personalized shopping experience.
A press release will introduce your brand to the target audience if you are participating for the first time in double 12. Hence, your store won't be an alien store during the 12.12 sale.
The Pro Tip: Experts have a view that your website might have 120% more visitors than an ordinary day during this day. It sounds like a good opportunity.
Craft Irresistible Discount 
Create offers that benefit you and your customers. Tell them upon a single purchase of RM100, a cashback of RM10 can be availed on the next purchase within the next 12 hours. Keeping this offer applicable on all items will grab their attention.
Advertise Your Discount 
Be the early bird in terms of declaring the discount to customers. Knowing about discounts sufficiently beforehand gives customers ample time to prepare a mindset for purchase.
Having said, you can further turn it in your favor by giving extra discounts to those customers who opt for pre-order.
The Pro Tip: Luring in customers towards pre-order in exchange for discounts gives you a fair idea about high-demand products
Product Description that Please Customers – Customers feel confident upon finding what value for money they are getting in the product description. Elaborate on how the product will solve problems and save time.
Product description must be
short
crisp
in bullet points
to the point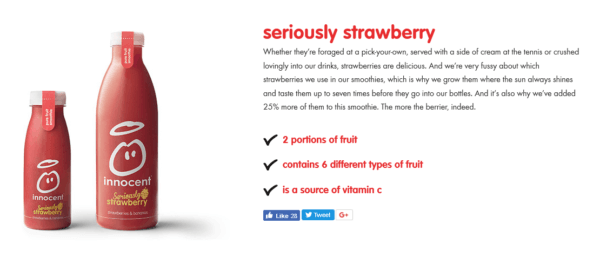 Image credit – business2community
Be Smart Choosing Hosting Plan 
Cloud hosting is far better than shared hosting for e-commerce stores. The advantage being the entire website load gets equally distributed (due to all servers connected to the same network). Therefore, websites won't freeze during peak hours.
End to end encryption and multiple level authentications is another advantage of cloud hosting over shared hosting.
How to Plan Your Double 12 Campaign
A well researched and planned digital campaign encompassing different channels will maximize product visibility and reach a broader group of potential customers. Chinese customers prefer to buy via smartphones; hence, keep your online store 100% mobile optimized that loads lightning fast.
The Pro Tip: Ensure your store is mobile responsive and loads lightning-fast. After all, slow loading pages can decrease the chance of even high demand products on heavy discounts being sold in high numbers.
Don't Forget Enabling Seamless Transaction
Another important thing to consider is integrating Chinese payment gateways in your store for a smooth experience. Customers trust these more than any other payment gateways. Thus, it gives the impression that you are a reliable retailer.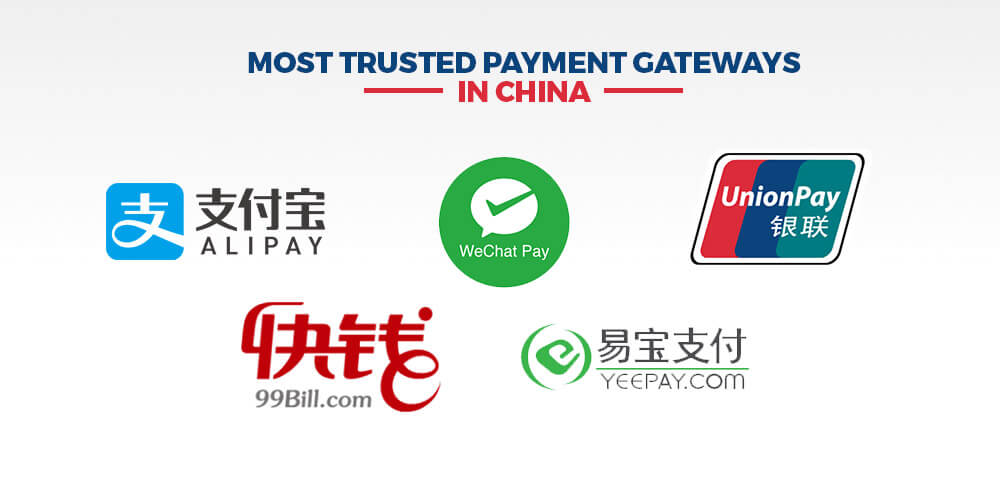 Online Shoppers First Choice is Product at Affordable Price from Reliable Retailer
What you Should be Selling on Double 12 and Why?
Hot Selling Categories for 12.12 during 2020 as per Statista
| | |
| --- | --- |
| Categories     |  % of Shoppers to Buy these Products |
| Clothing  | 43 |
| Beauty & Hygiene | 30 |
| Fashion Accessories | 28 |
| Shoes | 24 |
| Food/groceries | 19 |
| Home electronics | 15 |
| Smartphones | 11 |
Selling products in the categories mentioned above will fetch you the highest number of sales.
Filipinos Favourites During 12.12 Sale Last Year
| | |
| --- | --- |
| Products | Quantity |
| Shoes | 503,000 |
| Power Banks | 115,000 |
| Toys | 187,000 |
| Smartphones | 80,000 |
The Top 3 most sold items on Lazada during the 12.12 sale were
Apple AirPods (2019 edition)
Apple iPhone 7 Plus (32 GB)
Sennheiser Momentum True Wireless headphones These are the high demand products to sell during 12.12 (Double 12) Sale 2020
The Pro Tip: Tech gadgets (especially headphones and smartphones) are the most sought after products during the festive season.
Most Lucrative Marketplace to Sell on During Double 12
Shopee (leading eCommerce giant in Southeast Asia and Taiwan) is offering daily free shipping vouchers to customers who will spend just RM12. Free shipping is the number one driving factor behind more sales. Moreover, Shopee customers have a fantastic opportunity to buy more on a limited budget.
Did You Know: Customers to maximize the spending for collecting cashback coupons tend to buy their as well their friend's product from a single account. Therefore, if you can set the minimum spend for redeeming cashback a bit high, it will still be useful.
Having said, Shopee customers will go crazy about such a deal, and Shopee sellers are about to experience tonnes of potential customers throng their store during double 12.
The Pro Tip: If you are not a seller, consider selling on shopee.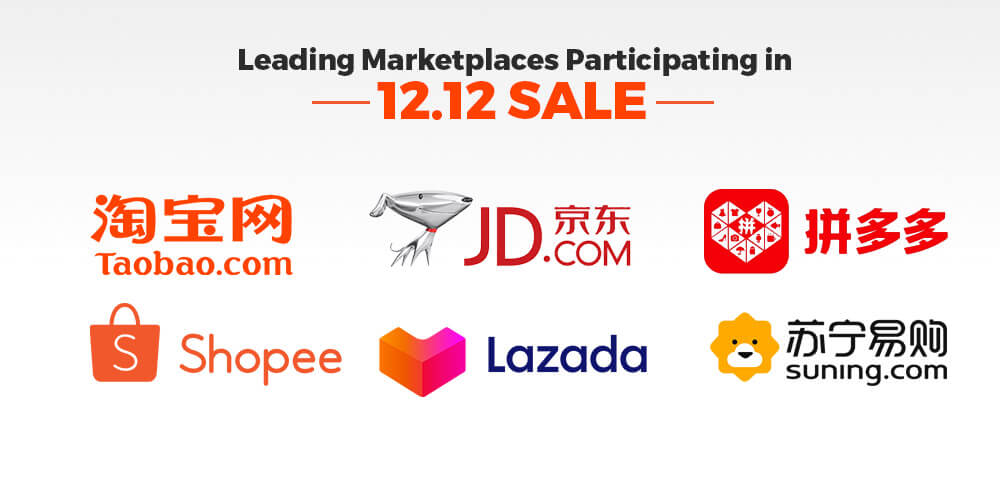 Shopee has launched a mobile app, Shopee MY 12.12 Birthday Sale, dedicated to double 12. All existing customers of Shopee can avail the "RM12 Off" discount.
The Pro Tip: Engaging the target audience and offering irresistible discounts will ensure they keep coming back even after the sale.
How Can I Sell Seamlessly During Double 12 on The Marketplaces?
It is quite evident that Double 12, 2020 will be bigger than our expectations, and your store will experience traffic loads. Now, opting for the manual mode to manage high (can be even in thousands, after all, it's a popular shopping event with steep discounts), a number of orders will diminish the opportunity to increase sales.
But marketplace integration is a simple and highly effective solution. CedCommerce offers marketplace integration solutions that allow online stores to be developed using various platforms to sell seamlessly on all marketplaces.
How Will Integration Solution Ease Your Selling and Elevate Your Sales?
You might be wondering what Happens Upon Equipping Your Store with Marketplace Integration Solution?
The solution will ease your selling process with the below benefits
Bulk upload products in a single click, including the variants
Easy and smooth order processing
Real-time inventory synchronization means no overselling or underselling
Allows you to set the most competitive pricing. Hence, boosts the conversion rate
24/7 tech support team who ensure your store is up n running always
Personal manager to guide you with step by step approach to using the solution.
Opportunity is undoubtedly a Big One, but it requires a Pro Level of Preparation to Leverage it.
The Checklist 
Discount at checkout page reduces cart abandonment rate
Personalized emails for loyal customers suggesting gift ideas
Make your online store load lightning-fast for an impeccable shopping experience
Keep your store mobile responsive
Engage customers on the next level with Livestream for product launch and FAQ
Discount on signup gives you customer insights that can help you in long term planning
All Things Considered – Easy Your Selling to Elevate Your Sales
Irresistible discount deals on marketplaces (particularly Shopee) will make customers go on a shopping spree. A smart retailer will leverage this opportunity to maximize sales by streamlining selling during double 12 and build customer loyalty. Having said, loyal customers are the biggest and best asset for online merchants. After all, they always payback.