6 tips to optimize for great mobile buying experience
Running short of time? Get PDF of the blog in your mail.

Play Now
In the last Q4 sales season, mobile witnessed a staggering $25 billion worth of GMV sold. Although it was lower than the desktop, the trend is likely to change in favor of mobile in the years to follow. Therefore it's quintessential to get ready for a great mobile buying experience.
As per a study conducted by comScore, the users spent 69% of their media time on the smartphones. This insight only gives us an idea as to how crucial mobile is to retailers and marketers. Also, it found that 50% of the time will be spent on the use of mobile apps. Also, mobile will receive the 80% of the internet traffic.
In the wake of these studies and past Holiday Sales season data, we searched through the internet and interacted with our clients to offer you the tips to implement to drive great mobile buying experience. Some of the tips are based on the Survey Conducted by Paypal in Q1, 2018.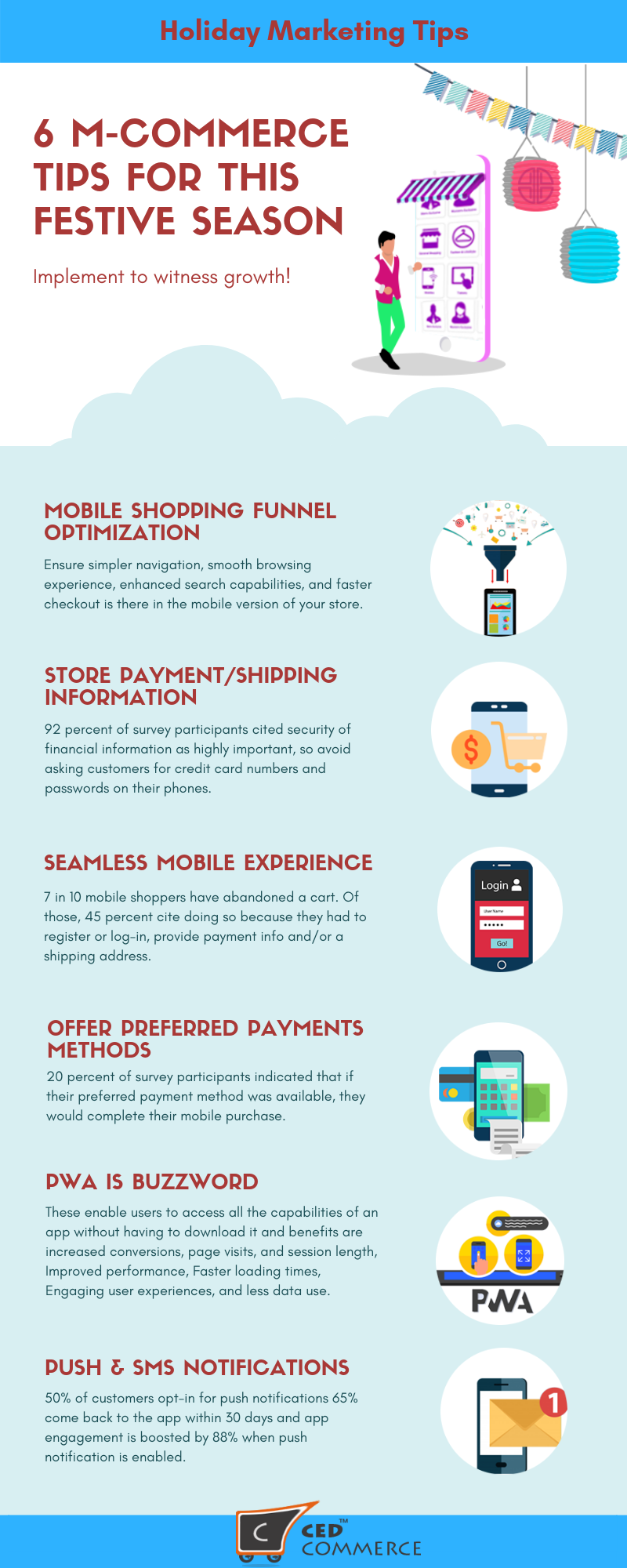 Bonus Tip:
Add a CTA for SMS to your website and marketing emails in an attempt to get opt-ins prior to the holiday season. SMS marketing messages have a staggering 98% open rate.
Conclusion:
Mobile first is no more a mantra. Leave the buyers alone, if your website is not mobile friendly you'll have trouble finding your search results in the search engine rankings, so you're gone for good.
More from CedCommerce: