Content Categories that would work best in 2021
Running short of time? Get PDF of the blog in your mail.

Play Now
Content Marketing enjoys a great status in the digital marketing world. With time, generating compelling and engaging content isn't an easy task. We need to closely monitor the current content categories and plan our content strategies accordingly. Let's accept that for most people, content means blogs and articles. They aren't able to understand and experiment with the other prominent content categories.
We need to play intelligently and capture the major market by using various forms of content marketing. Content marketing is an integral part of each digital business. It not only ensures good brand awareness but also majorly contributes to lead generation.
Content Marketing is a cost-effective way to drive maximum traffic to your site and get good ROI. We need to understand that despite all the changes in the content marketing genre, the basic goals of content marketing remain the same.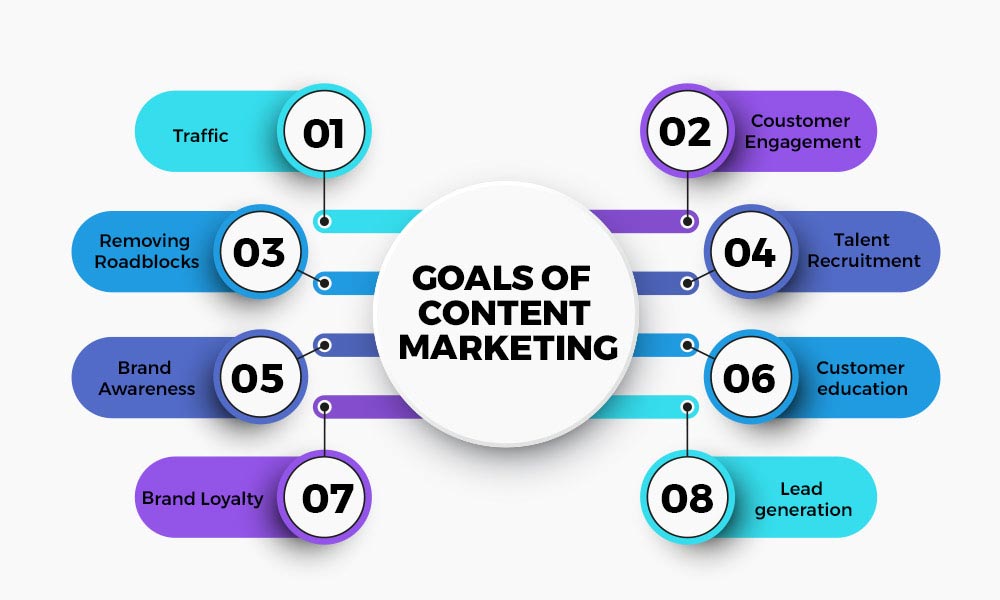 Each year we see various new content categories gaining the limelight, and 2021 is no different. This year, we are also witnessing various new content platforms gaining attention, whereas old ones are facing a decline.
How has the pandemic affected the content marketing scenario?
The year 2020 has changed the entire game plan of the digital world. It has not only brought in a new wave of digital communication but has also changed the style of communication among customers. Thus, Content Marketing is the hottest buzzword among digital marketers.
This pandemic has brought the entire globe to the internet and forced each one to use the power of the digital world. Right from creating the buzz around a product to its brand value, its promotion, and the final call-to-action, everything is directed by content marketing strategies.
The past year has brought in many changes in the digital marketing world. Moreover, it's our responsibility to keep a close eye on the latest styles and ongoing content trends that are effectively luring clients. Being a smart digital marketer, you need to keep updating your strategies by the customer's needs and psyche.
Top Content Categories of 2021
We understand that generating new content regularly isn't an easy job. Each year we have new content categories to work for, which gives us more creativity and helps us engage better. If you're struggling with the content categories for 2021, you need not worry. We have picked a few of the most result-oriented and lead-generating content categories for 2021. Let's learn about them together.
1. Blog Post
Old is gold. This phrase stands true as blogs still hold a prominent place in the content marketing world. Readers trust blog posts more than random posts and engage better. These blogs may be long or short, depending on the topic. Most buyers tend to read 3-4 blogs before making any purchase.
Blog writing is an effective way to communicate your ideas, inform them and clear their pre-existing doubts. Moreover, blogs also help you in building loyal customers for your business.
These readers return to your site regularly to keep themselves updated with the latest advancements in the world. Blogs are also very beneficial for SEO.
We all are running in the crazy race of traffic and ROI. Moreover, blogs greatly help to optimize your site by using effective keywords and also get more indexed pages.
To make your blog stand out, always stick to the traditional rule of fulfilling the needs, wants, and demands of your customer with the information that you are providing.
2. Visual Content
Video Content is here to stay and slay. It's one of the most in-demand content categories of 2021. Creating videos is the call of the day. Moreover, people engage more in videos and spend a good portion of their day watching and researching through videos. Videos are a very subtle way of informing and communicating your message to your audience. Videos give you a great opportunity to let your creative juices flow and go all out.
Some of the most common formats of visual content include:
 Images
Video
Infographics
Memes
 GIFs
 Presentations
Visual content has the power to trigger potential clients and has an 89% conversion rate. Once you have created a video for your content, you communicate your message more easily without any literacy constraint. Visuals garner more views because people can engage better and feel connected to the videos.
Videos can be easily shared across any platform without many efforts and can drive insane traffic to your site. So, what are you waiting for? Plan your next video content strategy to lure clients to your site.
3. Podcasts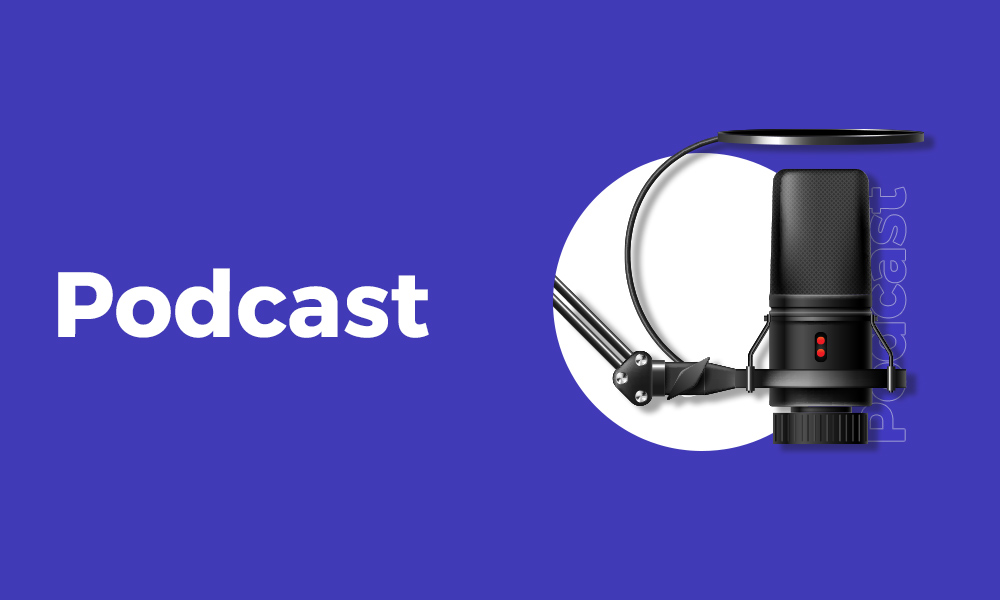 Marketing for this generation is very lucrative as it has something for everyone. Right from readers who are lured by blogs and articles to viewers who are floored by engaging videos, we have a long list to offer.
Listening to stories and tales isn't a new concept. But, with time digital marketing has transformed it to its advantage. Podcasts are the new content category that is making it to the headlines. People are now opting for regular podcasts sessions to update themselves and to entertain. The most promising feature of audio content is that it gives you space to multitask. Moreover, podcasts aren't too long and effectively hold on to the listener's attention.
Audio content is also very effective in building 'recall value'. Words have the power to travel into your subconscious mind and create an everlasting memory. This is where the marketers trick your conscious mind and make the message hit your subconscious mind.
So, whenever you hear about a similar product or service, you instantly have a 'recall message' of their information.
If you still haven't jumped into the pool of podcasts, then do it now. Remember, a podcast needs a good subject and intense research to develop a good-quality and engaging narrative.
4. Case Studies
It's the second most trusted content category, which promises great lead generation. Case studies give the reader an in-depth knowledge of a particular product or business. Being a digital marketer, one should come up with regular well-researched case studies.
Case studies offer a detailed analysis of a product or a brand. This study helps the readers to understand how a brand can help ease one's life and make it more meaningful.
Case studies offer you real-life examples of problem-solving guides along with the measures taken to solve the existing problem.
It offers you an insight into how products or services help you better your life. Case Studies lead to good traffic and also boost your ROI.
5. eBooks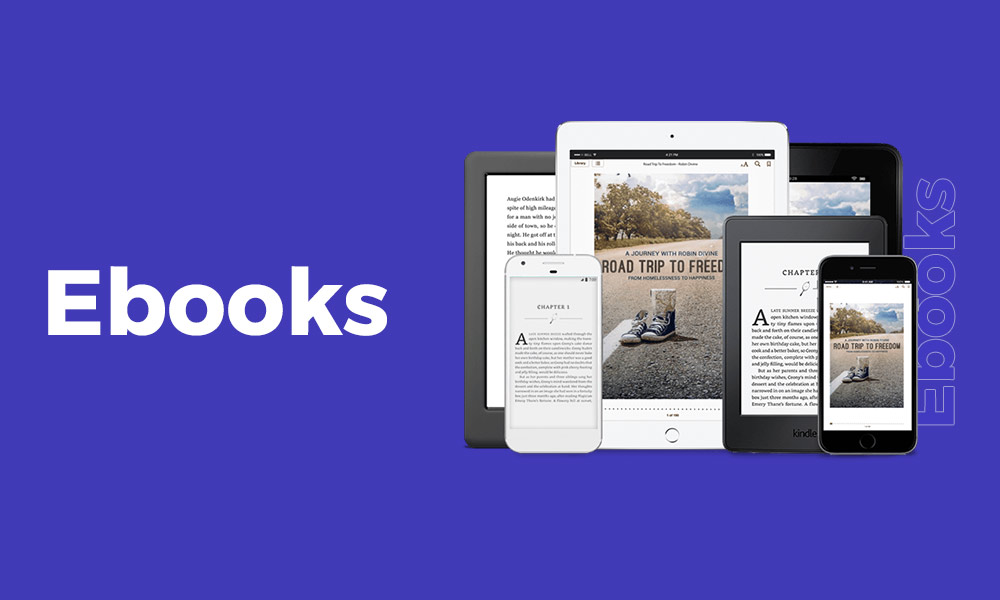 Customers have gone too picky with the exposure of massive choices. Today, the most important struggle is to capture and retain their attention. 
An eBook is a great way to gain their attention and engage with them. EBooks are considered to be big-time lead magnets.
A good eBook is one precisely curated as per the needs of your target audience. A well-written eBook along with free tips, discounts vouchers, or any other luring content helps us grab major eyeballs. An eBook should be written in simple language with a narrative tone. An eBook should have a popping and creative cover page to attract the audience to download it. In the quest for knowledge, an eBook comes very handily.
Always keep in mind to pick up topics that engage your target audience and serve their curiosity. An eBook should mostly be free to download, easy to understand, and must have a call-to-action which should be placed very subtly in the context.
Takeaway-
There are endless content categories to choose from. Yet, we have given you the most in-demand, lead-generating, and result-oriented content formats of 2021.
Be it a message you want to communicate, create brand awareness, increase client engagement, etc, everything can be gained with a well-structured content marketing strategy.
The post-pandemic time has shaped the flow and formats of communication very differently. We need to fit in with today's market and try to bring in new content strategies.
Our ultimate aim is to generate leads, get more sales, and have better ROI and better traffic to the site. To accomplish these goals, we need to fine-tune our content marketing skills and keep updating ourselves with time and our target audience's interests.
CedCommerce's results-driven approach and skillful mindset help its clients live their dream goals. With more than a decade of experience, CedCommerce swears by its motto to satisfy its clients by offering them the best industrial digital marketing solutions.