Get traffic on your multi-vendor site and blogs with these easy tips.
Running short of time? Get PDF of the blog in your mail.

Play Now
Do you have an online business, or are you a blogger? Then your main concern surely must be how to get more reach for your site and blogs. With all the competitors it may seem kinda tough, but we are here to back you up. So if you want to get traffic on your multi-vendor site and blogs, you are at the right place.
There are some core factors that can affect your traffic generation by volume. Work on these points and you can attract a fair amount of traffic.
Know what's trending
It is very important to perform primary research about the demands of customers. Keep yourself updated by conducting market research. Gather information and advertise accordingly, to get a better page SEO ranking.
Decide your niche for the blog. You should write blogs on the topics that are your forte. Then decide your focus groups of audiences. Make elaborated research about what do they like to read about that particular topic. You can then use this information to frame your blog accordingly.
But how can you use this information to get traffic on your multi-vendor site and blogs, is the main question?
This is how –
Make good use of Search engines
Google, Bing, Yahoo, etc. are some of the most popular search engines, can help you in generating traffic. All you have to do is know the tricks and tips to use them to your advantage.
For multi-vendor sites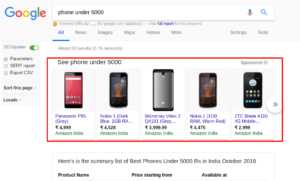 See the 'sponsored' panel? Your products too can get a place here and can be highlighted in relevant searches. Wonder how? All you have to do is get your site and products registered in "Google Merchant Center."  
Search for other popular websites that display ads by multivendor sites. E.g. OLX, Quikr, etc. are popular sites where you can display product ads.
It will prove to be helpful if your multi-vendor site allows the customers to sign in with their social accounts. Your site will collect their browsing data. Then you can advertise your products on their social media accounts based on their previous search.
For blogs
Take suggestions from Google. Supposedly search something on Google, then the "People also ask" panel also appears with all the search results.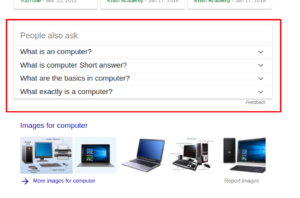 You can choose your topic from this panel and write your blog based on that topic. It has less competition and you can up-rank your blog posts easily through this method. Try to keep your blog caption as close to the topics in the panel as possible. Google goes through the content of your blog to check how relevant it is.  But it is necessary that your blog captions are similar to the topics in the "People also ask" panel. It gives a fair chance of getting a good SEO ranking.
This is a popular method of aligning your product ads and blogs with any popular event covered in news. All you have to keep in mind is that the news is not random. Secondly use the popularity of the news wisely. Don't use old news, speed is everything. A hot topic is best for newsjacking otherwise you won't be able to ride the tide of popularity.
For multi-vendor sites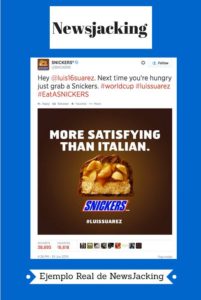 This Snickers advertisement made a huge impact and sales boomed. Similarly, you can also align any offer or product on your site with some crisp news. The popularity of the news will help you get traffic if you correctly frame your ads in-tune with the news.
For blogs
Source: robpowellbizblog.com
Journalists scrambling over the news can leave almost no room for newsjacking. But don't get discouraged.
There are four steps of newsjacking.
Deciding whether to newsjack a breaking news or not.
Post your blog as soon as it's done. Retweet your blog at a period of every 3-4 hours with different hashtags each time.
Aligning with festivals and events
One more trick is to align your product ads, posts or blogs with festivals. This is how you can generate traffic while running with the trend. The best part is that festivals come every year. You can prepare your ads, posts or blogs in advance. Schedule them to run from a few days before the festival.  
For multi-vendor sites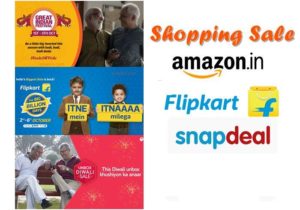 Ads and posts like this have a tagline like "The big billion days" or " The great Indian festival." Choose a tagline for your festival posts as well.  Taglines will help you leave a prominent impression and help people to remember you. An effective tagline will create the urge to check your website, getting you more traffic.
For blogs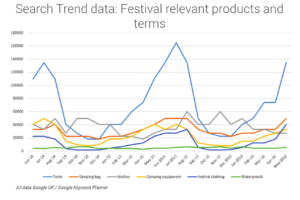 Frame your blog and keywords according to the festival that you are aligning your blog with. You can frame your blog about some interesting facts about the festival or anything related to it. The way to appear in Google search is if you write something about the festival that is hardly known by people.
Blogs are really easy to frame and align according to the festivals. You can get a lot of traffic if you write relevant blogs. Scaffold your blog according to the searches made on google related to the festival.
Use good festival graphics to highlight what your blog is about and how it relates to the festival.
Keywords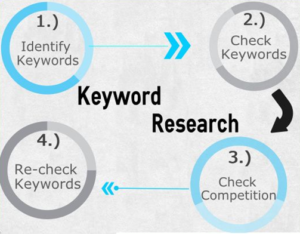 Source: https://bit.ly/2NtuOWx
The most important factor to bring your content up on the SEO ranking is the choice of keywords. Whether it is for a multivendor site or a blog, keywords are extremely necessary.
It helps to get free target-traffic for all the websites and blogs. Optimizing your content and moulding it according to relevant keywords will increase traffic on your website and blog
For multi-vendor sites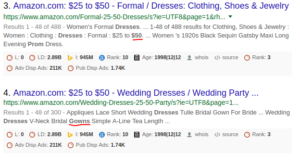 Use keywords in your product description, it is very important for getting a good SEO ranking.
This is how multi-vendor sites are ranked by Google on the relevance of keywords. Use "Google Adwords' keyword planner" to generate the popular keywords for your ads to drive more traffic to your site
Frame the content wisely. Write product description while keeping in mind that it should appear more frequently when a relevant search is made. It will help you get a higher SEO ranking.
For blogs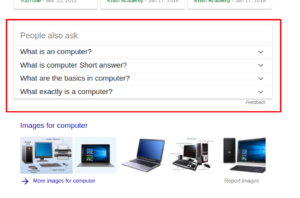 It is not a news how important keywords are for blogs no matter what category they belong to. You can use keyword tools to get keywords with less competition and more search percentage.
Use the keywords in your blog, meta-description and blog caption as well. The keyword density should be  3-4 per cent. Way too frequent use of keywords is not good for the blog as well. Google might categorise your blog as "Click Bait" if the same keyword is used over and over.
Navigation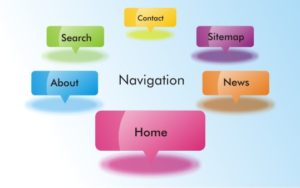 Why navigation is important to drive traffic to websites is not a secret. But it is necessary for blogs as well. A website with good navigation doesn't confuse the users. They will exactly know where they are on the website. They can jump to their preferred pages without going all the way back to the homepage. Easy navigation reduces the bounce rate and hence generating more traffic.
For multi-vendor sites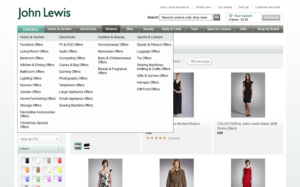 Breadcrumb navigation is essential for your site, you can choose from the two options
Location-based bread breadcrumb navigation
Attribute-based breadcrumb navigation
Read Here about them in details
For blogs
What are the motives of blog navigation
The readers shouldn't miss out on anything that's trending or significant.
The readers should be able to understand what content is accessible. Try to put the main points in an index table. It will help those who are unwilling to read the whole blog. They will be able to jump to the section they are interested in
If the readers are seeking for something specific, they should know how to find it in your content 
Give reference to more contents similar to what they found interesting in your blog so that readers can find them easily.
Social media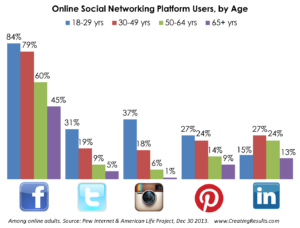 Social media has become a big platform for promotion and marketing, With such a wide reach. You can generate a lot of traffic if you use social media platforms wisely. Create a page related to your website and post on it regularly. Do it especially if you are introducing any new product or announcing a new offer. Bloggers should also keep sharing their blogs regularly it will help people remember them.
This is how you can use social media for generating traffic.
For multi-vendor sites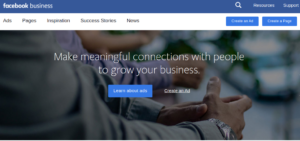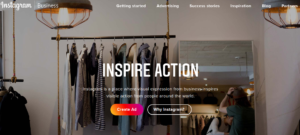 These will help you get an insight into the social media account of your business pages.
Link your website to your social media pages.
Many social sites provide marketing tools and suggest you how you can boost your post.
Keep posting regularly if social media users keep seeing your posts every 3-4 hours they will keep you in mind.
Don't post your offers and ads straight on. Tailor the content around something interesting. It will stir conversation on your posts.
Customize the content according to each social media channel.
Use quotes and sayings or interesting facts that can connect to your product and use them in your posts.
For blogs
Prepare a schedule to share and reshare your blogs
Share it on as many social channels as possible.
Keep changing the caption every time you post your blog
Keep updating your old blogs with fresh contents and data.
Keep in mind that widely shared content may go viral.
Monitor what is the peak time of social media activity in different countries. You can schedule the posting and reposting of your blog accordingly.
Post on those pages where you think the percentage of your target audience is more.
Engage social media and web influencers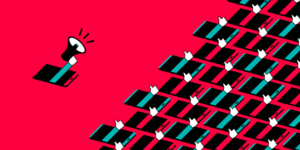 Source: www.eyerys.com
There are many social media icons and hugely followed bloggers. Engage them to generate traffic for your blogs and website.
Here is how-
For multi-vendor sites
Search for influential vloggers social media personalities and pages that have a fair amount of followers.
Check out what kind of products they vlog for or post for on their pages.
Send the vloggers similar products from your site and ask them to review your products. People are really influenced by their review videos.
Ask the social media pages to write about your products so that it reaches more and more people.
For blogs
Mail the bloggers and connect to them.
Pitch the bloggers. But before that make sure you know very well what they write about. Tell them how your posts can perk up their blog.
Write a guest post on their blogs.
Comment on the blogs of influential bloggers. Verify that your comments make sense.
Link your comment to your blog. Make sure that the blog you are linking has related content to the blog you commented on.
Don't share the link of your blog directly without any relative text comment in their comment sections. It is known as spamming.
These are some other elements that you can use to generate traffic for your site and blog
Sharing button

You should put these buttons in your blog while publishing your blog and on every product page. It will prompt them to share and promote for you. This will make your blogs and website visible to more people.  
Sharable visuals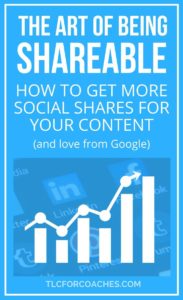 Make sure the visual content of your site and blog are easy to share. Sharing images etc. from your site and blog will generate traffic for you. 
It may take a while before you see an inflow of traffic to your site and blogs but these are the sure-shot methods to get you the much-needed exposure. You will be noticed more often than others and users will remember you for a longer time. But it is important is to make sure that you don't overdo these efforts. Internet users tend to get bored quickly of anything that flashes quite often before their eyes. Keeping in mind what is the right frequency, is the most important part.  
Cedcommerce Can Help
For a remarkable amount of time, CedCommerce has been offering the necessary technical solutions inclusive of marketplace solutions and hosting services specifically made for building one such platform. These extensions come with a multitude of features to aid in the development of a rich multi-vendor e-commerce marketplace. CedCommerce's Magento 2 Marketplace extensions and add-ons are ready made and reasonably priced solutions for building a website like Amazon. A marketplace armed with these features is undoubtedly going to possess the best in class features.
For building your own multi-vendor marketplace platform  and to see what our satisfied customers have to say about us do visit: CedCommerce
Other Interesting Reads: 
Social media and Ecommerce: A Refreshing Combination 
How to increase sales on your Ecommerce Platform?