Best Strategies to Optimize your Walmart Store for Fall Season 2022
Running short of time? Get PDF of the blog in your mail.

Play Now
Quick brief – As the leaves turn yellow, the aroma of pumpkin spice lattes fill-up the atmosphere to mark the onset of the fall season. People prepare for the fall season weeks ahead. Therefore, it's time to revamp your virtual store with season-complementing products. Some seasonal products like moody wreaths for porch décor set the season welcoming mood for shoppers. All of these add to the list of why Fall products are among the fastest-selling categories. Therefore to have a fruitful holiday read long and know how to Optimize your Walmart store for the Fall season 2022.
Ways to Optimize your Walmart store for the Fall season 2022
As the holiday hustle is in swing, we have mentioned some of the best practices below for your Walmart store to gear up for holiday sales.
Keep your inventory stocked up.
The first and foremost step to be ready for the Walmart fall 2022 sales is to have the trend products stocked up. Have plenty of inventory of the in-demand fall products to meet your customer's needs. Such products include Fall decor items such as welcome wreaths and plaid pumpkins, and fall fashion.
You can know more about the trending products and categories of the Fall season 2022 Through "Walmart bestseller."
Optimize your store's landing page to welcome customers with a feeling of Arriving in the Fall
One of the essential parts of the festive season sale is to connect your customers with a festive essence to welcome them. This leads to enhanced sales and conversions. Filter your customer's focus to fall-specific topical content by applying fall-related themes, colors, and trending product images. Update your site content in line with the existing design to establish coordination between the two. Optimize and redesign your store's pages as per the Fall season 2022 to create an enduring impression on the shoppers.
Refine and revamp your store's content for better visibility on the SERPs
Optimize and refine your store content to get the right set of audiences to engage. One of the most important reasons for revamping your Walmart store content is to increase its visibility on Google and rank on the SERPs.
Direct the buyers with your content by using more focused keywords, ensuring they are used within limits. Also, never forget to provide your buyers with the required 'CTAs' (call-to-action) to direct for a smooth shopping experience.
Also, Read:
Do not hesitate to use social media to reach out to your audience.
Get in touch with your customers on different social media platforms to win their trust for your brand. As People spend more time on social media, especially during the holidays, promoting your products on these platforms provides miraculous results. Make sure to add "sharing" options on your store and advertise on all the channels for the Fall season of 2022.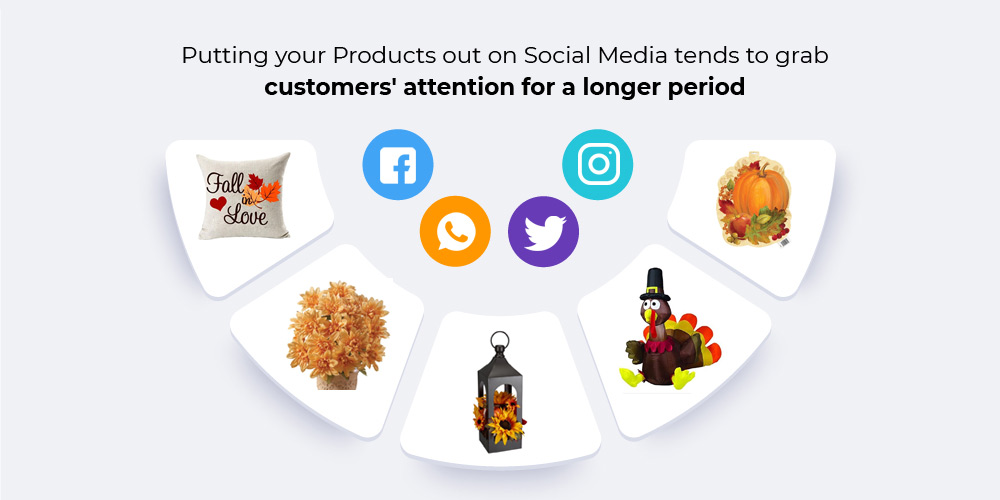 Use promotional tools for better sales.
Buyers always await offers, especially during the festive season. Therefore, to ease your promotional techniques, CedCommerce's Walmart integration provides you with a dedicated dashboard that helps you set up and manage your sales promotions. You can also create a promotional campaign and get noticed by a larger audience.
Do Not forget to abide by the Fall trends for fashion, décor, and more.
Last but not least festive season sales also require providing the latest trending products to the customers. Complete your due research about the current and the previous year's trending fall products to plan your assortments accordingly. Click to know about the Walmart Fall Decor 2022 and the latest trends in Walmart Fall Fashion 2022.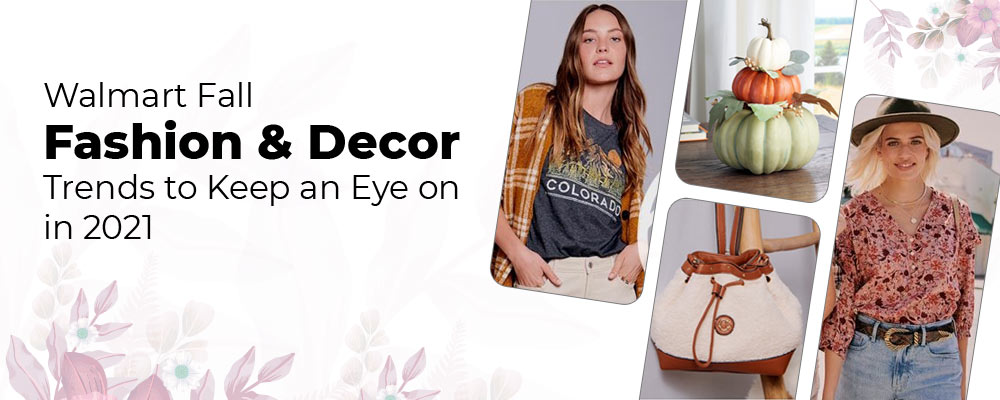 We are here to help. → 
CedCommerce's Walmart Integration Services are specially crafted to make selling a breeze for you for the holiday season. With our intelligent marketplace solutions, you can seamlessly sell and expand on various marketplaces simultaneously. Above all, CedCommerce's Walmart Integration services are always at your service for every digital requirement pushing your ROI to a whole new level. From setting up a new business for you to expanding your reach out to different channels for selling, CedCommerce has got it all under one roof.