7 Best Magento Marketplace Extensions to sell multichannel
Running short of time? Get PDF of the blog in your mail.

Play Now
Looking for the top-selling Magento marketplace extensions to sell multichannel?
Well, we have the answer to your question.
Hence, selling on multiple channels has become a necessity for Magento-based sellers in order to make the most from their selling. But the biggest roadblock that sellers often face is choosing an ideal integration. A budget-friendly solution that allows them to sell efficiently on multiple channels.
Also, sellers often wonder, which are the best extensions to sell products?
Thus here's a list of Best Magento Marketplace Extensions to sell multichannel.
Best Magento Marketplace Extensions:
On number 7 we have: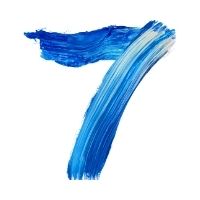 Etsy Magento Integration
For a Magento seller, selling on a marketplace like ETSY can not be simpler with Etsy Multichannel Magento Integration. Therefore, that's the reason why this extension is among the Best Magento Marketplace Extensions to sell multichannel. This is a tailor-made tool designed by the Magento experts after carefully analyzing all the requirements and complications faced by Magento sellers while selling on Etsy.

These days creativity is the best way of surviving the competition in the eCommerce retail business. Thus online sellers' community has already realized the concern and for that, they have found an ideal creative marketplace – Etsy. This massive onboarding of sellers also gives rise to the massive demand for Etsy Magento Integration.
Also Read: Tips to Increase Conversion Rate on Etsy

This extension is very precariously designed as per Etsy seller's demands –
Simple and Configurable Products Upload
Live Order Notifications
Automatic order import & creation
Third-party syncing
Shipment Automation
And last but not least – this Integration comes with a yearly subscription plan.
Also Read:  5 Best Magento Marketplaces Every Seller Must Consider for MultiChannel Selling
Now let's move to the 6th best extension in our list of Best Magento Marketplace Extensions to sell multichannel.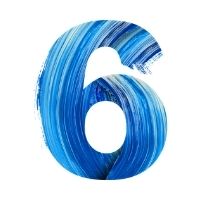 Wish Magento Integration
Making its way to the 6th in the list of best Magento extensions, the Wish Multichannel Magento Integration is a great choice for Magento sellers who target mobile-based customers.

Wish is the first name that pops up in every customer's mind for shopping in the European and US regions. Mobile commerce has turned out to be the new heartbeat of the customer journey with research concluding that by the end of 2021 mobile commerce will include 72.9% of overall eCommerce. Looking at the change in customers' selling patterns, the sellers are also shifting their attention towards a mobile-friendly marketplace. And that's the major reason that makes this extension so popular among the Magento sellers.

The Wish Magento Integration is designed specifically with a mobile-friendly approach making selling on the wish marketplace as easy as possible.
Some of the major features of this extension include:
Bulk product Management
Enabling and Disabling Products on the Marketplace
A Real-time inventory syncing between the Magento store and Wish marketplace
Simple and Configurable Product Management
Updates about newly created orders
Receive notifications of the rejected products from the Wish marketplace and stay updated
Batch Status Product Update
Automatic Order Import from Wish marketplace
Also Read: Why Multichannel Selling Is Important For Online Retailers?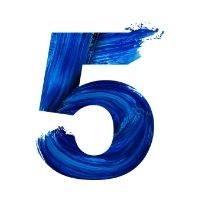 Walmart Magento Integration
On number 5 in our list, we have the Walmart Magento multichannel integration. A perfect solution that enables Magento-based sellers to successfully establish a real-time link between their store and marketplace.

Walmart has always been one of the popular choices of US customers. It hosts an average of 270 million customers per week making it a popular choice for US-based retailers to sell products online. For a Magento seller of any magnitude, including Walmart in their selling campaign will always prove

Packed with all the features to sell your products to the biggest retail store in the US, this extension is a complete selling package. Have a look at the features:
One-click listing of products on Walmart
Order Automation or automatic acceptance of orders from Walmart
The feasibility to Retire/Republish Products
Simplified refund process
Bulk management of products
Regular Shipment Reminders
Additionally, this extension is also available for other Walmart subsidiaries such as Walmart Canada, Walmart DSV.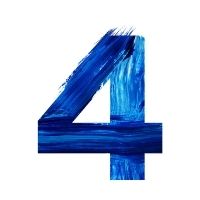 Google Shopping Magento Integration
On number 4 we have none other than Google Shopping Integration. A commission-free and frictionless shopping program powered by Google which is turning out to be a haven for Magento sellers.

Well most of us thought that rising the current eCommerce conglomerates would be impossible for any new marketplace. But we have an exception that has broken all the stereotypes. In just a span of a few years, Google Shopping has earned the trust of 6000+ Brands who are currently enjoying the Unpaid Selling Experience. Therefore for any Magento-based seller, the best selling platform available is the Google Shopping Magento Integration.

This integration is designed specifically by the official partners of Google Shopping. It includes end-to-end features that a Magento seller requires while selling on Google Shopping. Here's the list:
Product Profiling and Organisation
Order Management
Manage your Business Information
Goal Set-Up & Tracking
Enhanced eCommerce Set-up
24*7 Customer Support
0% selling commission
Now let's move on to the top 3 Best Magento Marketplace Extensions to sell multichannel.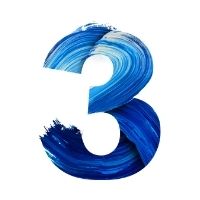 On number 3 we have:
Facebook Magento Integration
A perfect multichannel integration that acts as a perfect 2-way bridge between your store and the World's largest social platform Facebook.

A massive shift in customer interest has been observed in the recent few years since the world's biggest social platform announced its inception to the eCommerce world. Sellers, especially those operating on a small scale saw this as a massive opportunity to boost and scale their selling campaign. To do so, they just need a reliable multichannel integration tool and that's what makes this extension so popular.

Facebook shop Magento Integration by CedCommerce is undoubtedly the most powerful eCommerce tool ever developed for sellers. Hence this remarkable integration allows Magento sellers to list and sell products from the Magento store directly on the Facebook shop. And we are not even to the best part yet. Thus you can manage all the store activities from one single platform and remove the hassles of switching between channels.
Now let's have a glance at all the features of this extension:
Bulk Products Upload
Automate Inventory Synchronisation
Redirecting at Checkout
Advertise your products on Facebook in a single click
Finally, we are at the top 2.
Well, the next extension to our list of Best Magento Marketplace Extensions to sell multichannel is –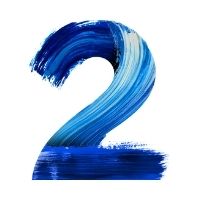 eBay Magento Integration
When speaking of the Best Magento Marketplace Extensions to sell multichannel, how can we miss out on the eldest eCommerce website – eBay.
Therefore a seller selling multichannel never forgets to include eBay in their list of the marketplace.

The demand for eBay Integration has always been there for Magento sellers from all around the world. Hence the reason what makes this extension so popular is the flexibility this extension offers to customize your Magento 2 store as required.

Auto Order Import & Operation
Bulk management of products
Organized Selling With Product Profiling
Increased Product Visibility With Category Mapping
Stay Updated with notifications of New Orders
Also Read: Top Selling Items on eBay
Now here comes the extension we all have been waiting for. The Best Magento Marketplace Extensions to sell multichannel of all time.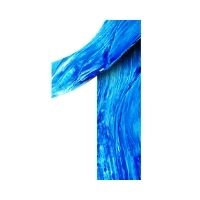 Amazon Magento Integration
Making its way to the top of the list, the Amazon Magento Multichannel Integration is undoubtedly the most popular and most selling multichannel marketplace connector.
Well, I must clearly say this – You are not using your selling campaign's full potential if you are a multichannel seller and not selling on Amazon.

Therefore the reason that makes this extension such in demand is that – 60 percent of Magento merchants already sell on Amazon marketplaces with 92 percent of these merchants expecting their Amazon channel revenue to grow in the next 12 months. This is the most trending marketplace at present time.

Firstly, this is the ONLY native Magento integration to sell on the Amazon marketplace from the Magento panel.
Centralized management from a single dashboard
Management and upload of products on Amazon in bulk
Allows management of Simple And Configurable Products
Create Multiple Price Rules based on profiles
Multi-Account Support
Supports FBA and Automated Shipment
All round real-time synchronizer
Low Stock Notification
On the other hand we also have separate integration for Amazon FBA and Amazon Vendor EDI.
Also Read: An Ultimate Guide on Magento Multi-Channel Selling Solution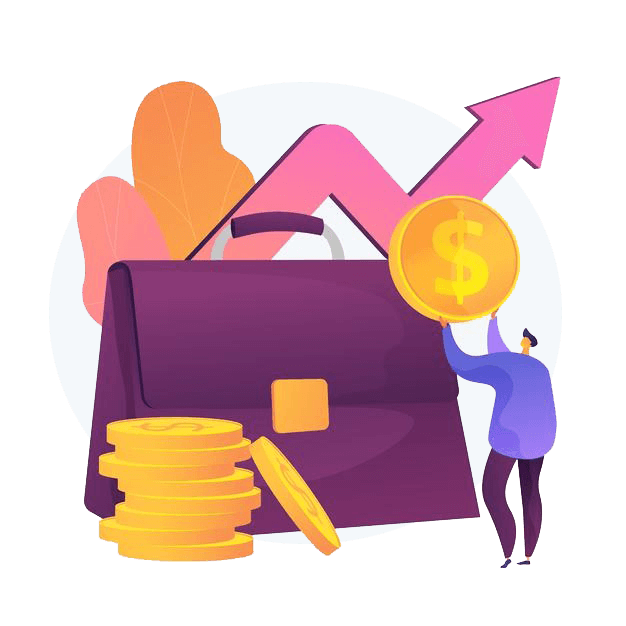 Having trouble in Managing multiple activities in your store?
Understand the real power of multichannel selling and how it can transform your way of selling
Why Choose Marketplace Integrations for Multichannel Selling?
A multichannel Integration is the most powerful tool that allows sellers to drive customers to Magento stores from the leading marketplaces in the world. It allows sellers to link multiple accounts (from different marketplaces/channels), hence allowing them to turn their Magento Panel into a hub for all their critical marketplace activities, removing operational friction and additional integration costs.

Thus, using this tool, Merchants can seamlessly integrate their catalog with the top marketplaces in the world and manage all product listings, orders, repricing rules, and SKU level override directly from the Magento Admin panel.
In other words, multichannel marketplace integration fosters the online selling business by expanding the audience reach, market share, product visibility across the global platforms, and last but not least, the customer retention rate which every online seller wants to place into their plate of stratagem. By integrating with the multichannel integration, online selling operation management and revenue generation will be more efficient, optimized, and result-oriented. Simply the jack of all trades!!!