Best B2B eCommerce Platforms for 2022 To Develop Your Online Store
Running short of time? Get PDF of the blog in your mail.

Play Now
The global eCommerce market is getting bigger than ever and the B2B model has successfully sprouted its head. In 2021, B2B ecommerce sales increased by 17.8% compared to 2020 – if we look at this number now, it is $1.63 trillion. So, B2B eCommerce marketplaces are the next big thing.  The measure of success is largely dependent on a robust eCommerce platform. However, finding the best B2B eCommerce platform may not be as easy. Here are the details about the top 5 B2B eCommerce platforms to make the choice easier for you.
Table of Contents 
What Is B2B eCommerce?
Before naming the top 5 platforms, let us have a quick glance at B2B eCommerce. B2B or Business to Business is a commercial model where transactions happen between companies. In other words, buying or selling of products/services is conducted between two companies.
When these types of businesses operate on an online platform, it is referred to as B2B eCommerce. Some popular B2B Marketplaces are Alibaba, DhGate, ShipMonk, Atlassian, DataLog, etc. All these companies are no doubt successful, making profits with a high annual return.  
What Are the Best B2B eCommerce Platforms?
1. Magento (Adobe Commerce Edition)- The Best B2B eCommerce Platform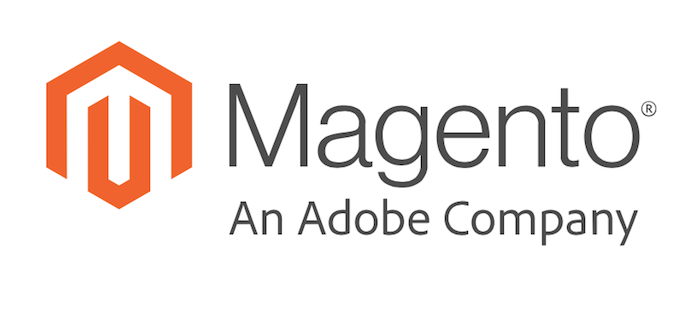 Magento Commerce, now known as Adobe Commerce is a feature-rich open-source B2B eCommerce platform. Its community version is free to use and Adobe commerce is a premium version enriched with B2B specific features. Magento commerce aims at upgrading the user experience at every stage while making the store management easier for the merchants resulting in higher sales. 
When Was Magento Released? 
Magento was first released in 2008 and is currently available globally. Also, it has now been acquired by Adobe. 
Who Can Use Magento? 
Adobe commerce version is suitable for mid-level to enterprise-level companies and progressive web applications s can be used by companies of any size
Key Features of Magento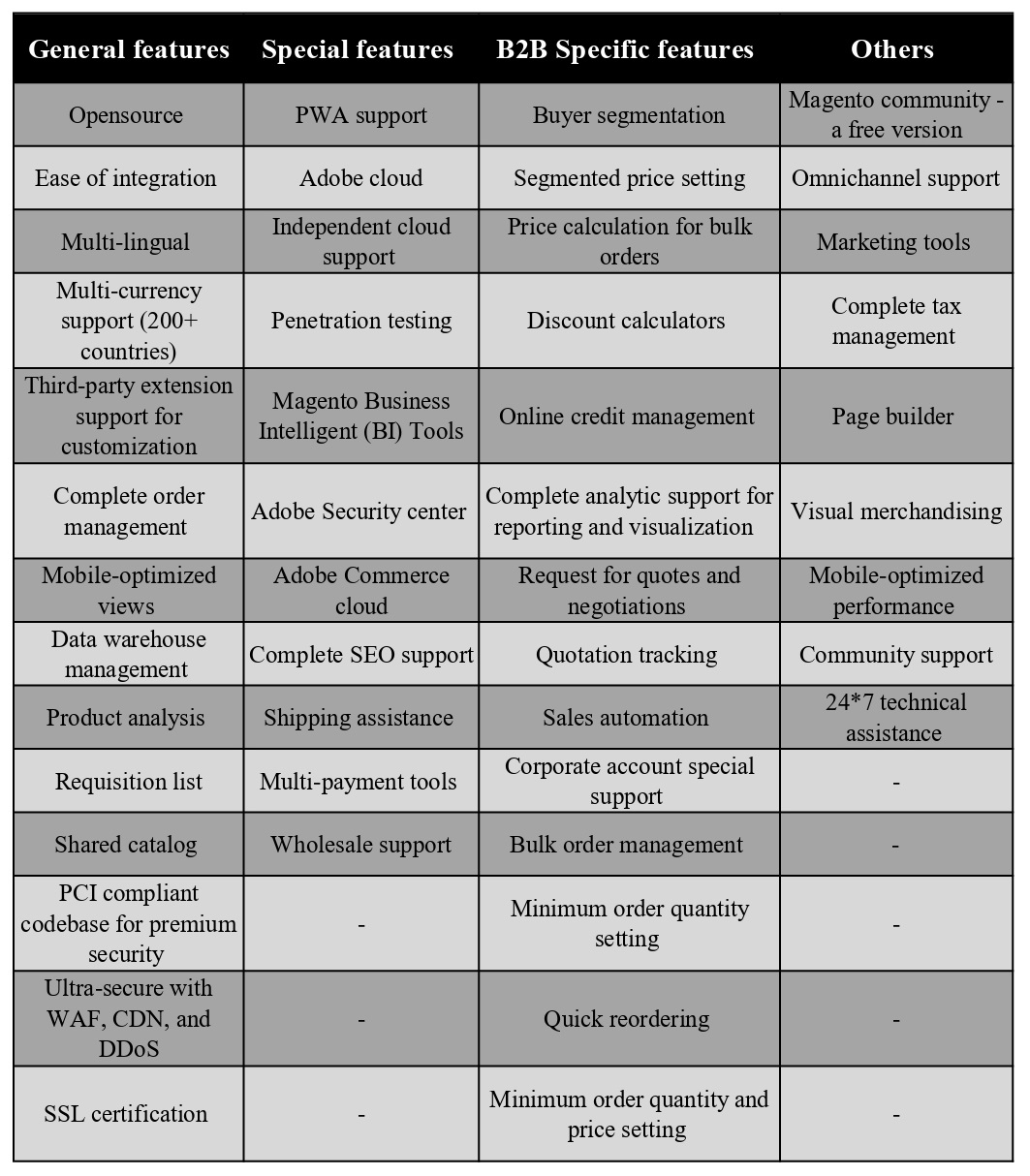 Companies Using Magento
Ford, Coca-Cola, Jaguar, HP, Tommy-Hilfiger, Nike, Honeywell, Medline, Asus, Proctor and Gamble, Olympus, JCB, and many other companies are now using Magento or Adobe Commerce.   
Magento is undoubtedly a go-to solution for brands that need complete control of their online activities for the long run. This is the reason why Magento reserves its superiority amongst all other platforms and has maintained the first position in the race. 
Magento: Pros and Cons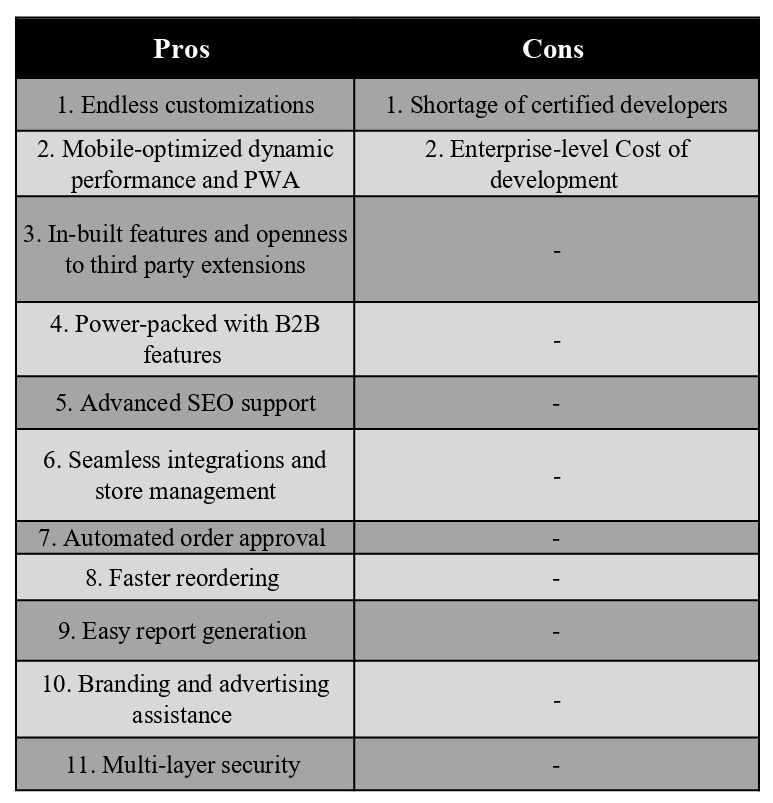 Find out how Magento B2B platform helped eMwakete to be a sensational marketplace in KiriBati in a short span.  
Final Verdict 
Even though Magento costs a bit higher than others, the extra cost is a valuable investment to secure your store for the long term. Magento is a future-ready platform with integration facilities and it truly answers all the possible challenges your B2B company may face in 2022. Also, it comes with Shipping, Multi-payment and other extensions. Not only that, but also its Wholesale support and PWA compatibility make it even more special. So, if you are planning something really big, Magento is your ideal choice for a B2B eCommerce platform. 
Check out how a B2B Marketplace looks on Magento.

2. BigCommerce (Enterprise Edition) – A budget-fit B2B eCommerce platform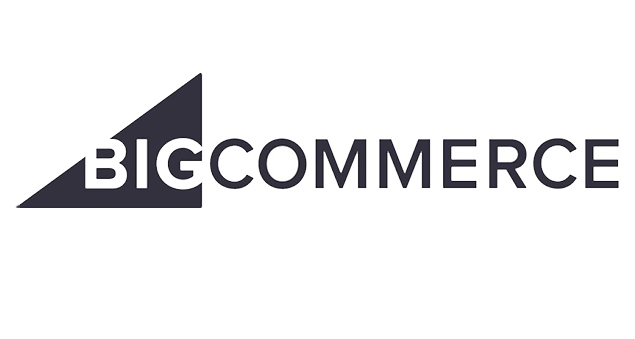 BigCommerce has a special B2B edition that can fulfill all the B2B specific requirements of the store owners. 
When Was BigCommerce Released? 
BigCommerce was first released in 2019 and it is available globally. 
Who Can Use BigCommerce? 
BigCommerce is meant for the mid-sized market and enterprise-level brands. However, large manufacturers, wholesalers, distributors, and organizations combining B2B and B2C can also choose  BigCommerce. As a B2B eCommerce platform, BigCommerce also comes with dynamic features: 
Key Features of BigCommerce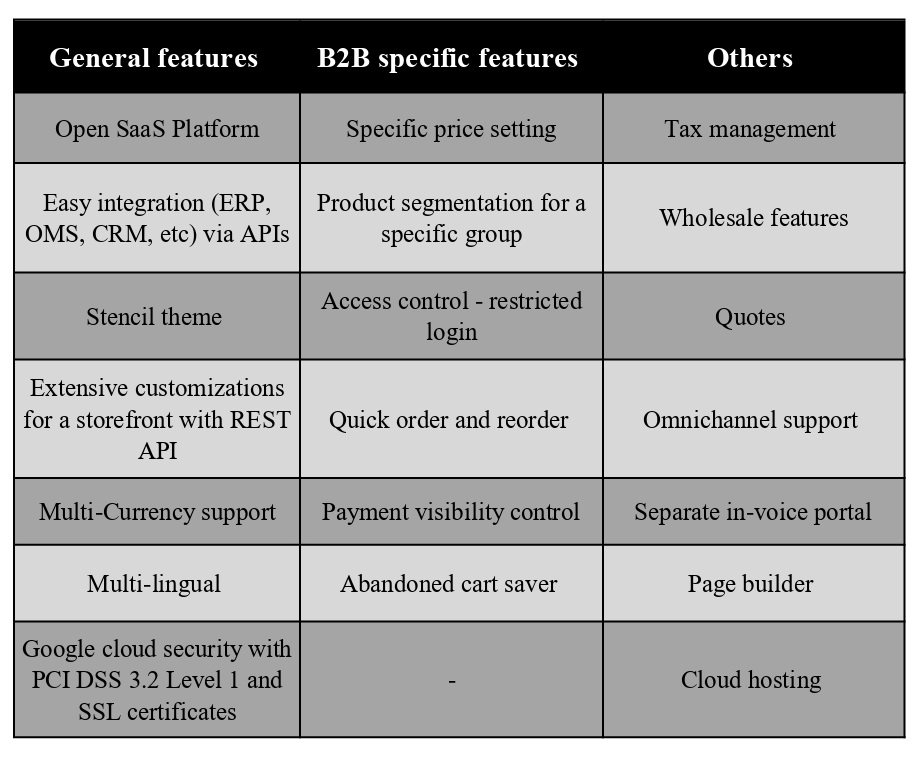 Companies Using BigCommerce
At present, Avery Dennison, Sony, SkullCandy, Vodafone, and many other companies are using BigCommerce. 
BigCommerce: Pros and Cons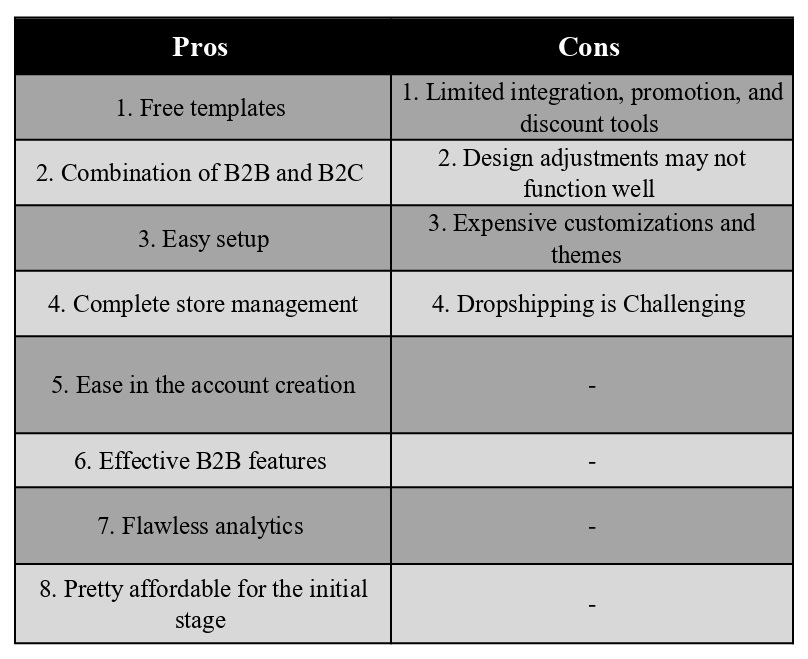 Final Verdict
In case you are entering into B2B with a limited budget, you may begin with BigCommerce. Eventually, you can consider upgrading to a better B2B eCommerce platform with a higher investment. 
3. Shopify (Plus Edition) – A Smart B2B eCommerce Platform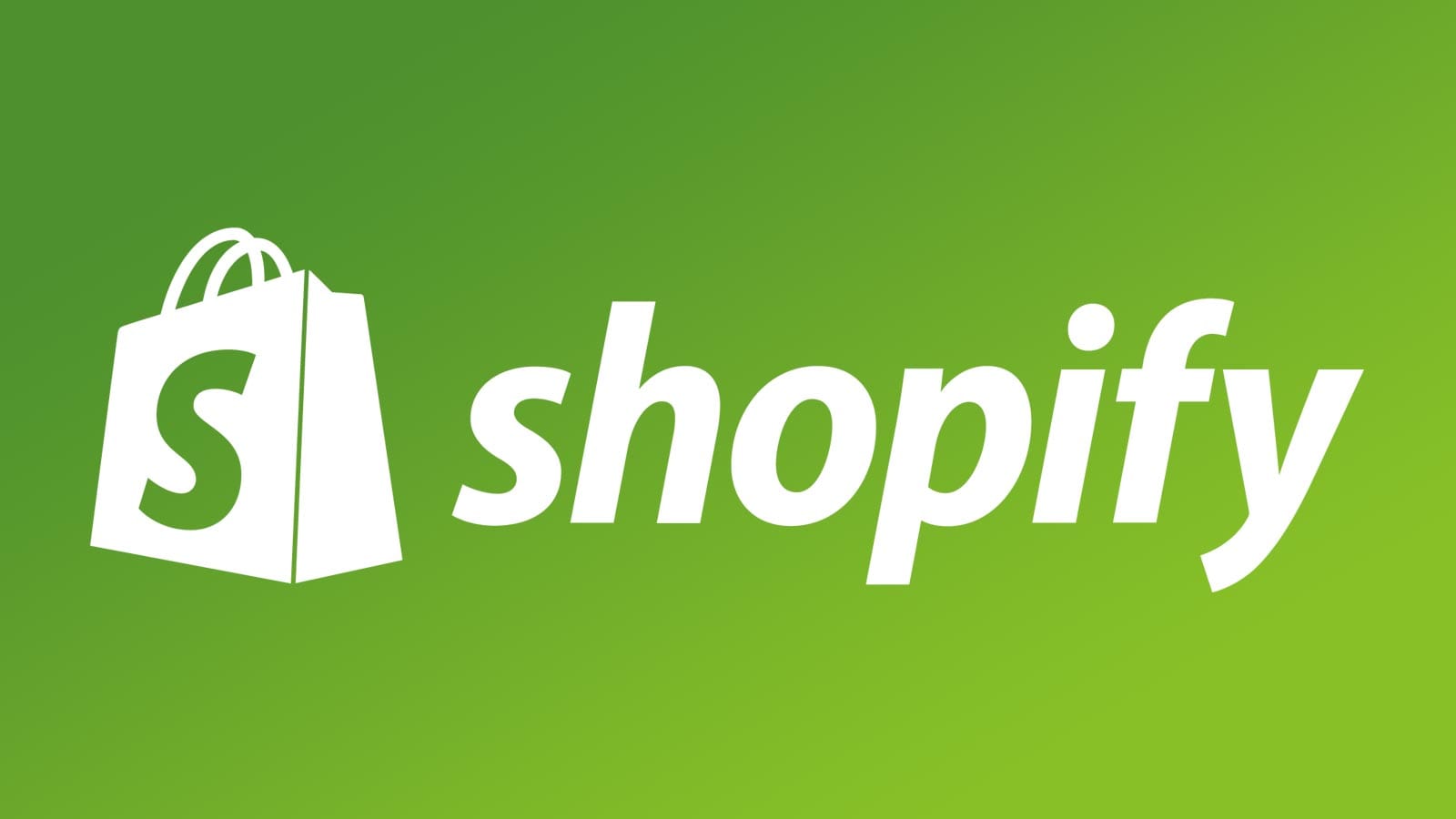 Shopify is almost like the BigCommerce B2B edition with powerful differences. Sideways, Shopify Plus Edition is a B2B-oriented eCommerce platform that is gaining popularity among store owners across the world. 
When Was Shopify released? 
Shopify was first started in 2014 and it is available globally.
Who Can Use Shopify? 
Shopify is meant for companies of any size; however, it is the best fit for mid-level companies. 
Key Features of Shopify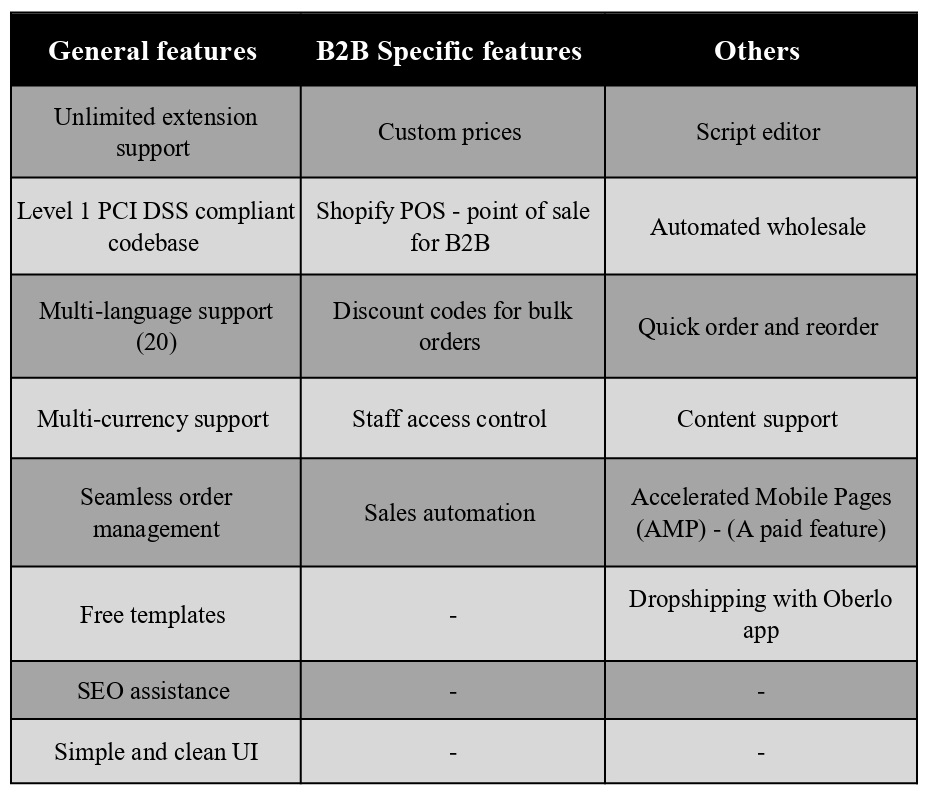 Companies Using Shopify 
Some popular companies which are using Shopify are Pepsico, Kylie Jenner, Redbulls, Adidas, Motorola, Hyatt, and many others. 
Shopify: Pros and Cons 

Final Verdict 
If you want a B2B eCommerce platform at an affordable cost, Shopify will be your choice. However, Shopify Plus edition charges are much higher. Also, Shopify somehow restricts users when it comes to customizations. In case you are a bit picky about your storefront, you should reconsider. Moreover, its competitors will offer more customizations at almost the same price. So make a smart choice!
4. OpenCart – The Beginners' Friendly B2B eCommerce Platform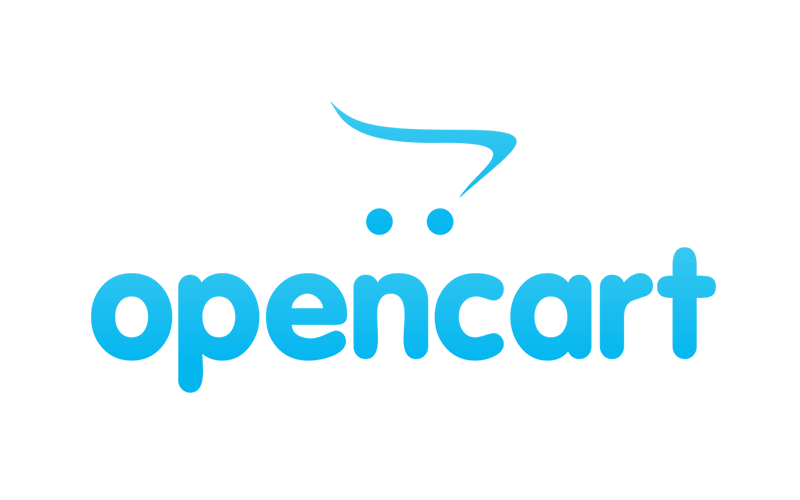 Opencart is another open-source and one of the most popular B2B eCommerce platforms among start-ups and mid-level companies. With its dynamic features and affordable cost, it has successfully grabbed the attention of millions of store owners. 
OpenCart is more like Shopify; however, OpenCart is not as simple as Shopify. You will need a certain degree of technical knowledge to develop your website.  
When Was OpenCart Released? 
OpenCart was first released in 2010 and it is available globally.
Who Can Use OpenCart?
OpenCart is mainly for small to mid-level companies who have just stepped into B2B. By hiring a team of developers, it is possible a develop a store online  
Key Features of OpenCart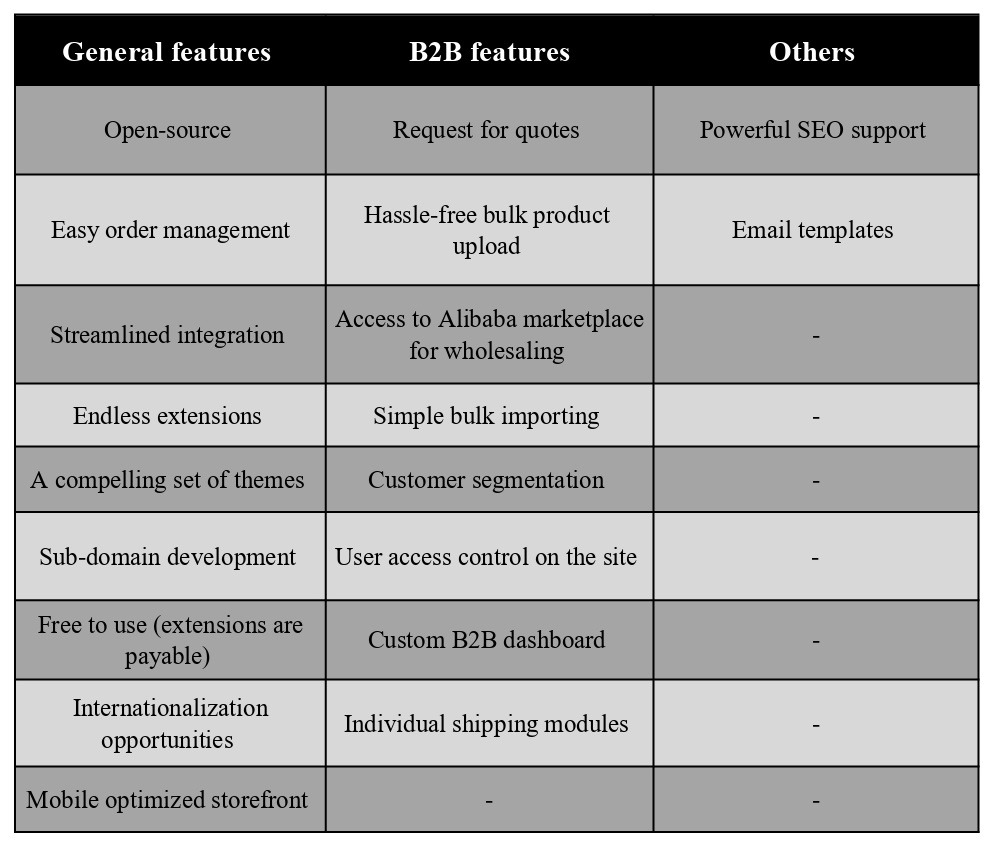 Companies using OpenCart
Some popular companies that use OpenCart include British Red Cross, Marmalade, Forever RedWood, Happy Hippo, and many others. 
OpenCart: Pros and Cons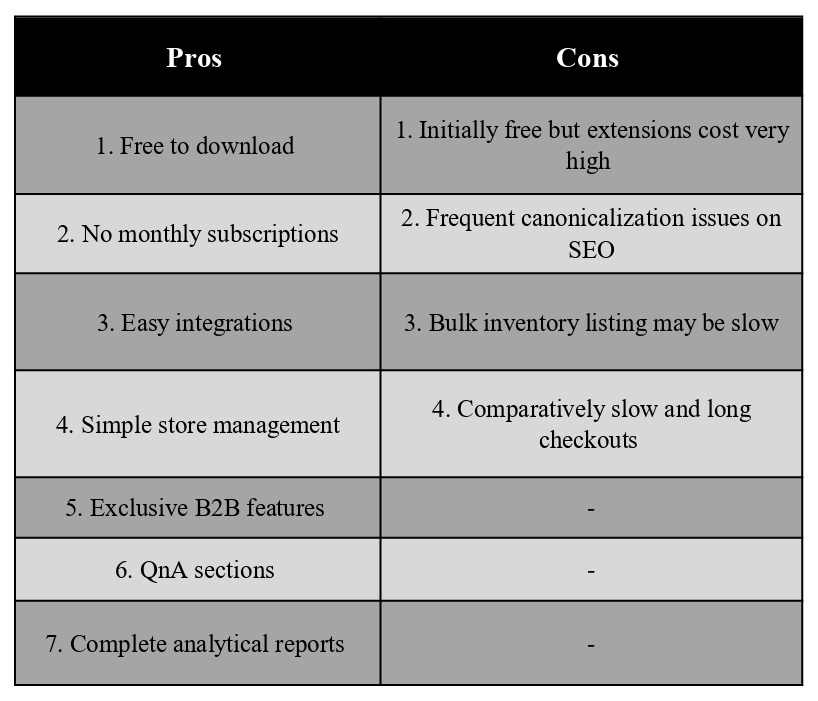 Final Verdict 
OpenCart is definitely an excellent platform due to its cost-effectiveness. Even though it is free to use, you will need developers to build your B2B store. Along with that, the free features may not be enough to fulfill all your B2B requirements. As a result, you will have to get some extensions which are paid. Indeed, OpenCart lists some free extensions and add-ons, you will have to spend to get high-end B2B features on this eCommerce platform. 
5. Yo!Kart – An Entry-level and Cost effective B2B eCommerce Platform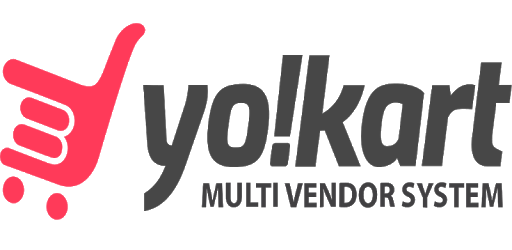 Yo!Kart is another popular B2B eCommerce platform that is at par with the platforms mentioned earlier. It is a self-hosted B2B eCommerce platform that helps in launching an online marketplace in a short duration. 
When Was Yo!Kart Released? 
Yo!Kart was first released in 2004 and it is available globally.
Who Can Use Yo!Kart 
Yo!Kart is mainly for small to mid-level companies. Also, it is equally useful for wholesalers, distributors, manufacturers as well as service providers.  
Yo!Kart Key Features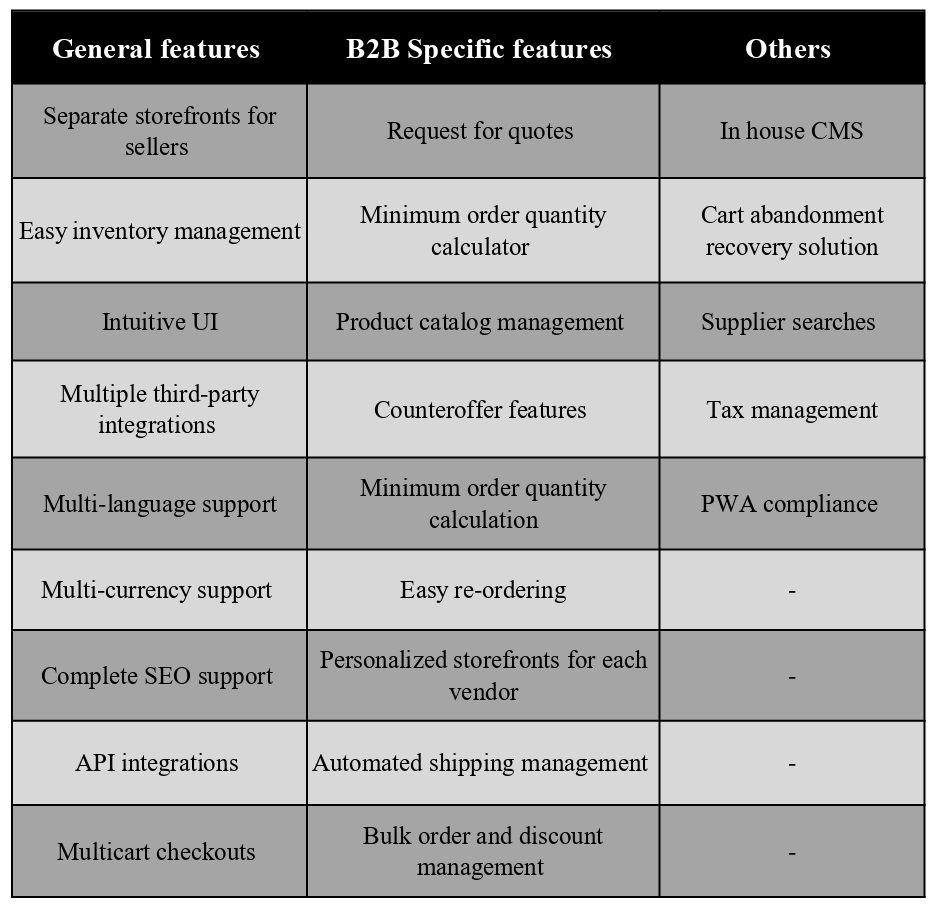 Companies Using Yo!Kart
Among thousands of companies using Yo!Kart, Uni Diamonds, Oil & Gas Inventories (OGI), Carouzell, MyCart, Due dash, etc. are some popular ones. 
Yo!Kart: Pros and Cons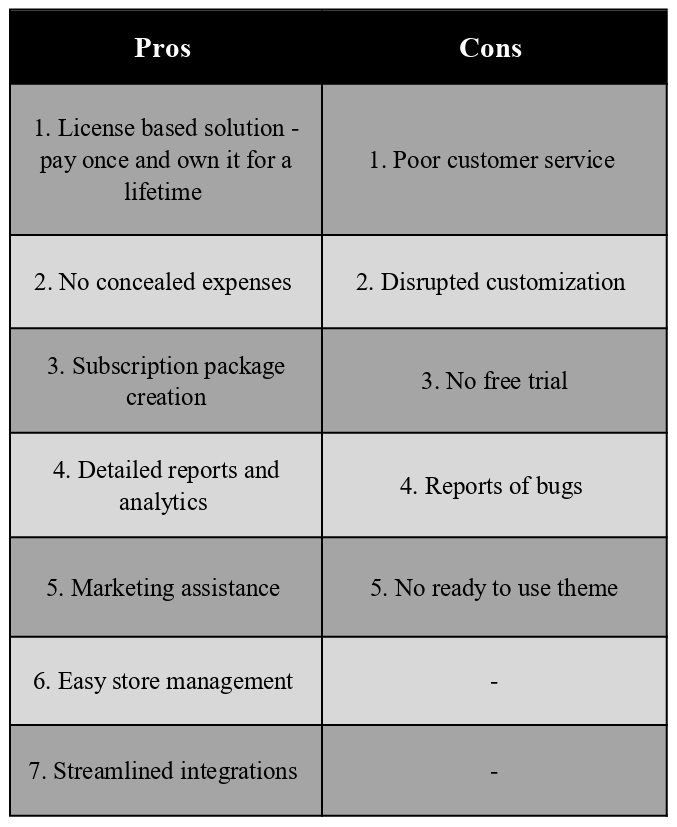 Final Verdict 
Transparency of Yo!Kart can be a deal-maker for some B2B store owners; however, the slow response to customizations and bugs can be the deal-breaker in some cases. Yo!Kart is of high value to start-ups and mid-level companies. But on the downside, large companies may not get the high-end features they are looking for in this eCommerce platform.  So, you have to decide whether you are okay with the basic customization features or you want more. 
Side-by-side Comparison of Top 5 B2B eCommerce Platforms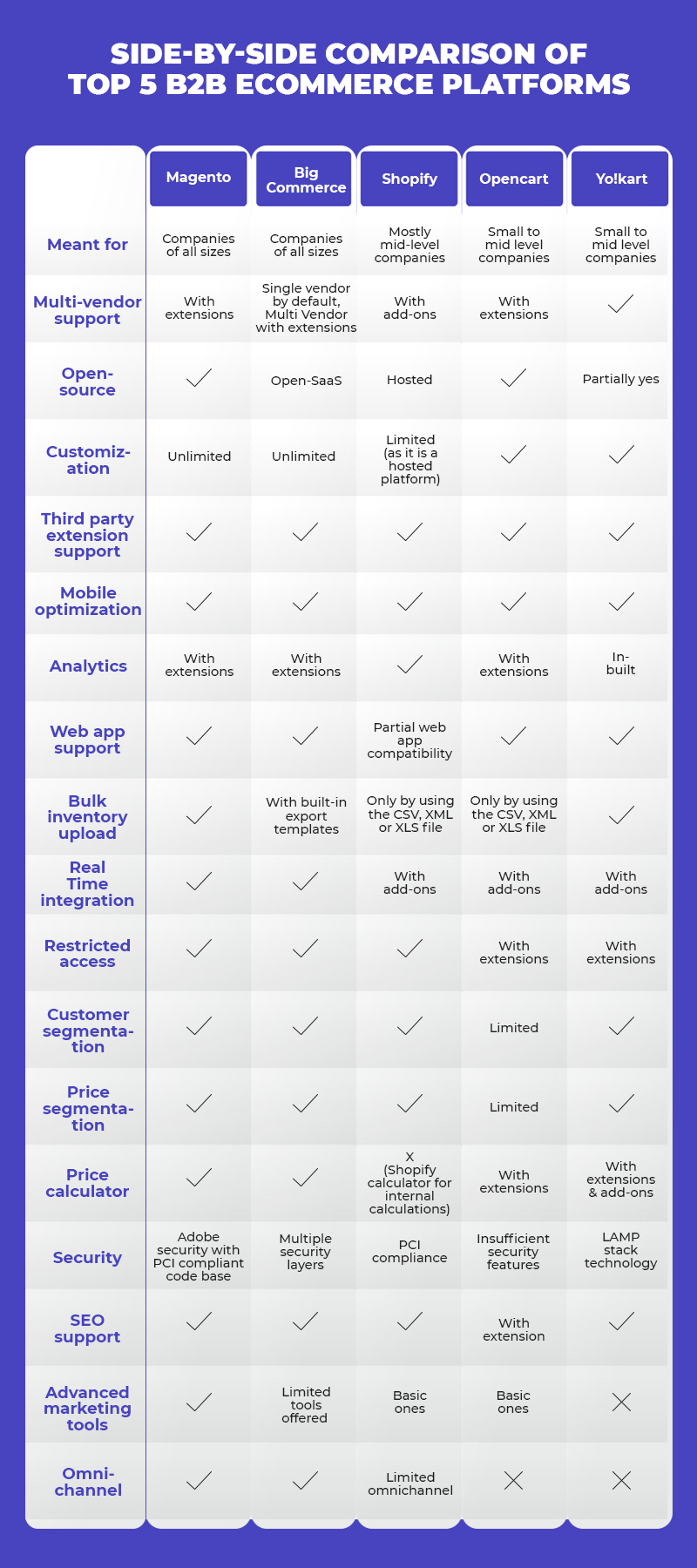 Key Takeaways – Magento – A Comprehensive  B2B eCommerce Platform
Though these 5 platforms are the best of all time, Magento seems to be a clear winner. With its advanced B2B features, security, and technical support, Magento (Adobe Commerce) is clearly overshadowing all other platforms. 
Magento comes with many in-built features that can fulfill nearly all the B2B eCommerce requirements. For anything more than that, there are hundreds and thousands of third-party extensions. Just plug in one and enjoy all that you want. 
How to Select the Best B2B eCommerce Platform?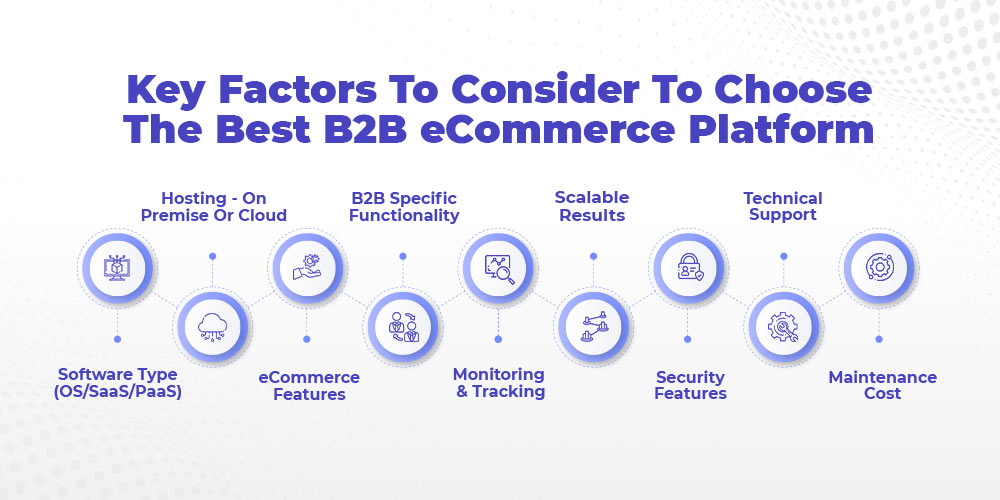 Now you might be wondering what to look for while choosing the right eCommerce Platform. Well, here are some key features and capabilities of B2B eCommerce platforms: 
9 key factors to consider: 
1. Open Source or SaaS
Check out how much liberty the platform offer in terms of customizing the storefront before selecting a platform. Also, check how frequently you can add or update features on your store. 
Read: Features of B2B marketplace 
2. Hosted on Premise or Cloud 
Next, you need to understand whether the solution provided by the B2B eCommerce platform is hosted on-premise or cloud. Cloud-based solutions are hosted and maintained by the service provider. On the other hand, on-premise solutions are installed at the data center of the vendors. Each type of hosting costs different – so, choose wisely. 
Check out: B2B Marketplace Pro package
3. General Features 
Your B2B eCommerce platform has to ensure a mobile-optimized and dynamic storefront. So, no matter which platform you select, check its mobile-optimized view and the UI. Also, AI support, elastic, and Azure search can upgrade the user experience of your B2B marketplace and take it to a new level. 
Along with these, check the following features on your B2B eCommerce platform: 
Third-party integration support
Reporting tools and analytics (in-built or with extensions)
Basic to advanced marketing tools
Multiple payment methods 
Multi-language and multi-currency support 
Wholesale and omnichannel extensibility
4. B2B Functionalities and Integrations 
Some essential B2B eCommerce features include:
Order and inventory management
Customer and price segmentation
Custom pricing and discount management 
Bulk order management
Access control, and user verification
Along with this, some advanced features like ERP, CMS, CRM, SAP integrations, shipping, and payment extensions are also necessities of B2B eCommerce platforms.  Also, you must search the core B2B features, which include quote management, auctions, bidding, and negotiations management. A few platforms have these integrated and some platforms offer these via third-party extensions. 
You Might be interested in B2B FAQs.
5. Easy Management
Another important feature of the B2B eCommerce platform is streamlined store management with bulk upload support and real-time inventory updates. Also, check out how corporate account management, pricing management, order, and catalog management systems are added. 
There are some B2B platforms that provide tax Management, warehouse management, content, and SEO management. However, you have to bear a bit extra for this. 
Also, check: Top 5 ways to master B2B Mobile Commerce
6. Security 
The security factors to consider while selecting a B2B eCommerce platform are fraud protection, SSL certificate, admin security, WAF, and PCI compliance. 
7. Scalability 
Once you shortlist a B2B eCommerce platform, find out how scalable the platform is. Read case studies, and check user reviews. If these seem reliable, go for it. 
Check out: B2B Basic Marketplace Package
8. Technical Support
Before picking a B2B eCommerce platform, figure out their support system. Though, there are platforms that offer 24*7 community support, however, you have to ensure that you can get 24*7 technical support from the solution providers. 
Read: B2B Pro Marketplace
9. Maintenance Cost
Now, it's time to figure out how much it takes to develop your B2B store on the platform. Once done, go into detail and check what the maintenance cost is. Also, find which services included For each of the charges
You have to understand how much you can spend on development. Based on it, you need to finalize the features of your B2B marketplace. So, you may have to get a few third-party extensions which can increase its cost in case you want advanced features in your solution. 
Winding Up
B2B eCommerce platforms are truly sensational and trend-setting in determining success for your business. So, to enjoy long-term benefits from your B2B marketplace, you have to get the most powerful B2B eCommerce platform. 
Also, now you know the top 5 B2B platforms with their offerings and the key factors to consider while selecting the B2B eCommerce platform. Based on the features of all the  B2B eCommerce platforms mentioned above, Magento seems to be the ideal choice. So, you can totally rely on this. However, for a basic entry-level B2B marketplace, you can opt any other platform. Later, you can migrate to Adobe Commerce for better results. Alternatively, you can kickstart your B2B business with Magento to stay ahead. 
Our Solutions 
CedCommerce offers B2B marketplace solutions to fulfill all your eCommerce needs. Our Adobe Certified professionals will analyze the in-depth requirements of your business and bring out the best solution for them. Our B2B solutions come with:
Easy setups
Open-source codes
Free upgrades
Easy integrations
Independent customization 
Promotional assistance 
24*7 support
Magento B2B solutions are dynamic, secure, and fully mobile-optimized, therefore, they can readily boost your business. Moreover, we host a wide range of extensions to make your stores more appealing to users. So, discuss your B2B requirements with our team to develop your B2B store on Magento. 
Let our professionals know your requirements – Schedule a call and book your solution today. 
FAQs
Which eCommerce platform is best for B2B?/What is the best B2B eCommerce platform?
Magento is the best B2B eCommerce platform available at present. B2B marketplaces on Magento are scalable, mobile-optimized, dynamic, and secure. Also, its B2B features like customer segmentation, separate price setting, and bulk order management are meant for ease and streamlining services.  
What is the future of B2B eCommerce?
In 2021, B2B eCommerce online sales increased by 17.8% – if we look at the number it is now $1.63 trillion. And it is expected that in the US itself, B2B sales will be over 1 trillion in the next 5 years. So, globally, the number will increase considerably. In short, the future of B2B eCommerce is bright enough and it will be more investable. 
Which is the fastest growing platform for eCommerce?
Magento is one of the fastest-growing platforms in eCommerce. At present, brands like Ford, Proctor, and Gamble, Coca-cola, Jaguar, HP, Asus, Nike, Honeywell, and Medline are using Magento. 
What is an eCommerce platform?
An eCommerce platform is a software on which merchants are allowed to set up their stores online and transact with buyers across the globe. So, all the business operations on the eCommerce platforms take place virtually, not physically. 
What is a B2B eCommerce platform?
Precisely, B2B eCommerce platforms are the solutions that allow merchants to develop business relations with other business entities via an electronic medium. 
What's the difference between a B2C and B2B eCommerce platform?
B2C eCommerce platforms are channels for business owners to sell their products and services to consumers online. On the other hand, B2B eCommerce platforms are meant for smooth business interactions between two businesses. Therefore, in B2B, companies sell their products and services to other business companies, instead of individual consumers. 
How do I choose a B2B eCommerce marketplace platform?
To choose a B2B eCommerce platform, you have to consider a few factors. You have to check the liberty of customization (Open source/SaaS), Hosting, general and B2B features, the flexibility of management, scalability of the platform, security, cost, and tech support before choosing a B2B eCommerce platform. 
What is a B2B Multi-vendor eCommerce Marketplace?
A B2B multi-vendor marketplace is a curated online or offline marketplace where multiple companies can list their products/services and sell these to the companies. So, multiple vendors can come here and grow their business by selling their products to different companies. 
What are the best B2B Multi-vendor eCommerce Marketplaces?
Amazon is a leading and fast-growing B2B Multi-vendor eCommerce Marketplace at present. Also, we can name Alibaba in this regard.