5 UX Best Practices for eCommerce Stores
Running short of time? Get PDF of the blog in your mail.

Play Now
In an overwhelmed eCommerce world, the only factor you can rely on to acquire and retain customers is user experience (UX). A customer spends much time reading online, navigating a website, but there is no way they continue browsing your site if the UX is terrible. With 88% of shoppers saying that they wouldn't return to a website if having a bad user experience, it's impossible not to put much thought into the user experience.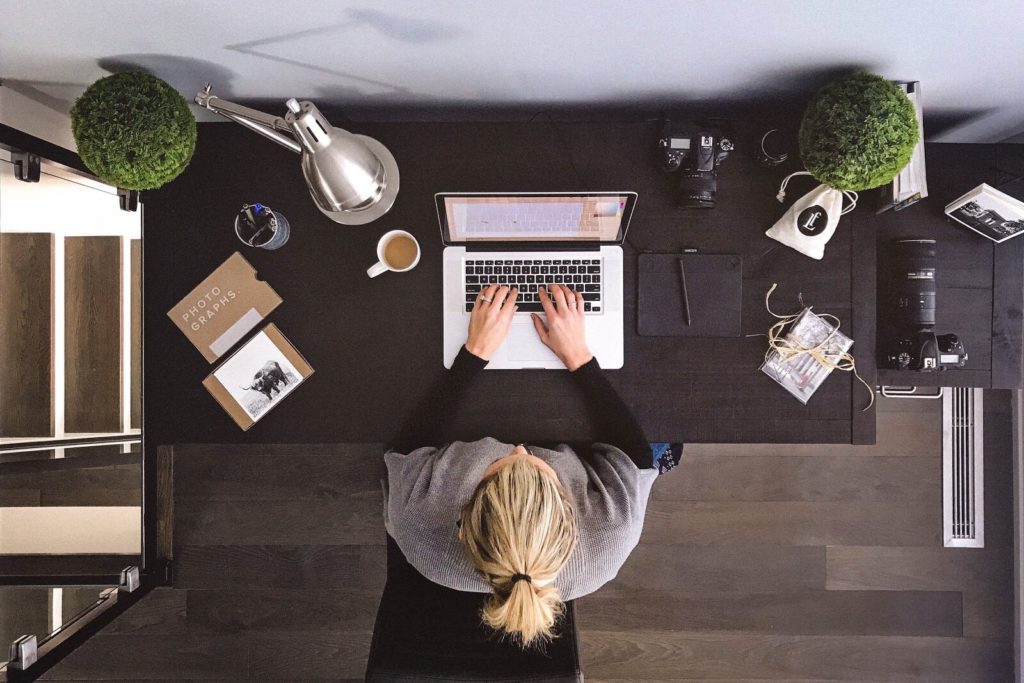 It's not easy to create a winning user experience, and there is no one-size-fits-all solution to designing a perfect user experience. Still, by following best practices, you can learn to at least make your website a little if it's frustrating to use.
Let's dive in!
Table of Contents
What is the user experience?
User experience seems so confusing even within the UX community as its concept and components across nearly every industry, including software design, website design, app design, and more.
There are many ways to define the user experience. As a customer, you may think about user experience as the feeling you have in the experience of a product or service. The definition of user experience can be more unambiguous. User experience encompasses all aspects of the end-users' interaction with the company, its service, and its products. It focuses on having a deep understanding of the users, their needs, their problems, and putting solutions in the UX design.
When it comes to user experience, don't confuse it with "usability." Usability is mainly about the functional part of a product. It is also an essential part of the user experience. Given that, let's take a look at the facets of the user experience illustrated by Peter Morville:
Useful: Your content should be unique, valuable, and provides innovative solutions.
Usable: You should design your site with ease of use in mind.
Desirable: Make use of image, brand, identity, and other elements to provoke emotion and appreciation.
Findable: Your content should be straightforward for users to find and navigate both onsite and offsite.
Accessible: Your content should be accessible to people with disabilities.
Credible: Ensure users trust and believe what you tell them.
Valuable: It's crucial to deliver to users what they value, consistently contribute to the bottom line, and improve users' satisfaction.
UX is growing every day, and it will become more defined. No matter what way you use to approach this field, remember to ensure users find value in what you are providing to them.
Why is UX important in eCommerce?
As the term "UX" has been a buzzword in the digital world, you may wonder, "why is user experience important?" "What does it mean for your business?" For web designers, user experience is an integral element for their designs. For you, as a business doer, the importance of user experience comes through when you design and optimize your website targeting your audience.
To understand the importance of user experience, take a look at the core benefits of UX investment on your business:
Build customer loyalty
If visitors have a horrible experience on your website, they are not going to return soon. They may come to your competitors' sites. If your competitors provide a more exceptional user experience than yours, you will be more likely to lose prospects forever. Given that, the longer you keep visitors on your site with good user experience design, the more loyal your customers will become. On the contrary, a bad design will erode customer loyalty.
Customers' advocates are also what you should target. Visitors who come to your website after a referrer from their friend will partly have their trust in you already. The referrers are not only seen in day to day interactions but also in social media. This way of providing a good user experience helps you drive customer loyalty organically.
Increase conversions
When you create an impeccable user experience, your site is rewarded with more conversions. In other words, visitors will be more likely to convert in high numbers if they have an excellent experience on your website.
If you want to drive conversions to your site through excellent user experience, never stop thinking about the world from your customers' perspective. Put yourself into your leads' shoes. Imagine you visit a page, and even if you are interested in an offer from Google Ads or an organic search result, but the offer is so abstruse that you find it hard to understand. You will be frustrated and become impatient to stay on that page to figure things out. And then, you will likely make a quick exit without going to convert.
That's why when your site's UX is smooth for visitors to clarify, understand, and navigate, the higher number of conversions will follow.
5 Best eCommerce user experience (UX) practices for 2020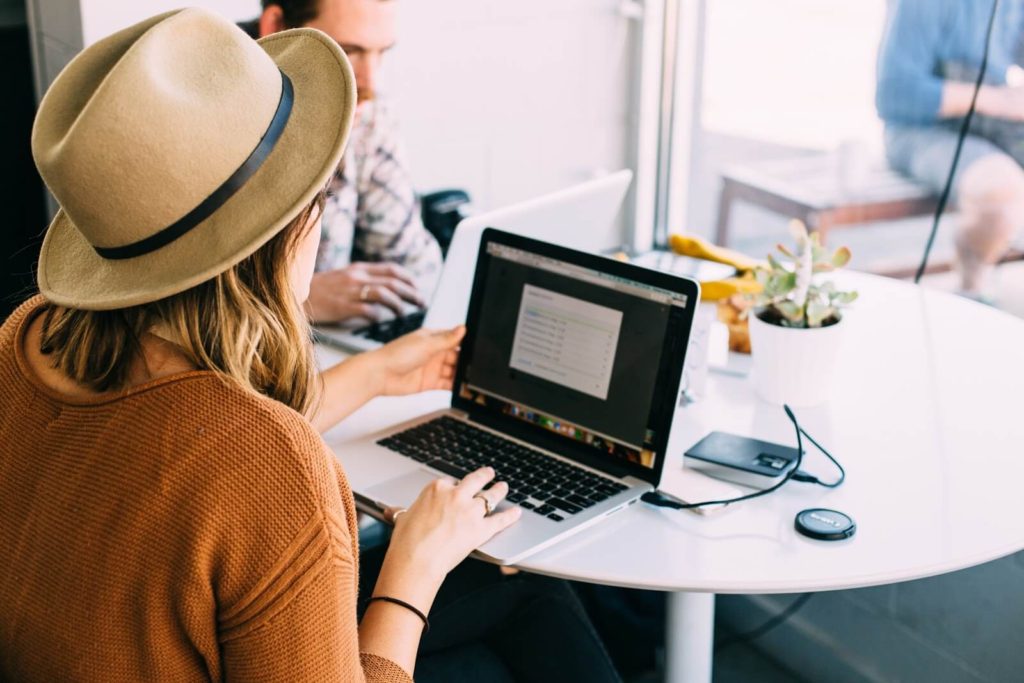 Easy navigation on websites
An easy-to-navigate website will ensure an excellent user experience. Customers will leave you for your competitors if your website navigation is so complicated that they can't find what they want while scrolling endlessly.
Start with your menu. Simplify it with fewer items that make it easier for customers to search for what they're looking for. It's also helpful for your SEO efforts as a more uncomplicated website menu will likely make your homepage more authoritative and easy to pass the search engine authority.
You can add layered navigation with multi-filters to help your customers navigate through your online store better and find relevant information quickly.
It's also crucial to make it easy for people to move from one page to another page. Ensure that your pages are no more than four clicks from your homepage. Your search bar or menu bar should be easy-to-see so that visitors can figure out how they can move to a specific page or get back to the homepage quickly.
Mobile-friendly design
The evolution of mobile devices, as well as the drastic increase in mobile usage, have revolutionized the website industry. It has become more critical than ever for websites to target mobile users. A survey reveals that around 27% of the traffic of a website is from mobiles and tablets.
Users expect the same experience on mobile devices as they have on desktops or any other devices. So the first thing to do is make your website responsive. It means that your site's content and information needs to be accessible and flexible to change the display based on the screen size of mobile devices.
Besides, a popular pain point of mobile users when browsing a website is that the buttons are too small. It's hard to click on those small buttons with your fingers on the smartphone screen. So make your buttons easy enough for users to deal with.
Provide videos to users
Using video is no longer a trend; it's a must. Showing video on your website creates a variation for your content instead of altogether texting your product description or user guide.
Product description video is one of the sweeping changes in video usage on the website. As people often watch product description videos on mobile – the dominating shopping channel over desktop, it's undoubtedly that the video of product description sparks engagement in users.
Personalize user interface (UI)
Personalization is an integral part of eCommerce website optimization practices. The more personalized your website is, the easier it is for users to reach what they're looking for as you can get real insights into their needs and wants. A personalized user interface (UI) will be a positive attribute to the result of user experience.
Personalization in the user interface helps you build high-quality information collection and distribute the right information to the right audience. It's one of the best ways to take care of your customers, but also a challenging job. To step on the right track in UI personalization, look at the five categories of personalization figured out by Dr. Murray Turoff:
Link personalization: Select the links that are more relevant to users.
Content personalization: The more personalized the content is, the more different the content user interface can present for different users.
Context personalization: Personalizing navigational contexts as users can access the information from different situations.
Authorized personalization: Different users have different roles on your website. In other words, users might visit your site for different purposes.
Humanized personalization: Using artificial intelligence technologies to personalize the user interface is an interesting idea. Make it more emotional and reach the customers most naturally.
Simplify the checkout process
A large amount of a site's bounce rate and abandonment cart is from the checkout complication.
It's challenging to eliminate specific steps in checkout – yet simplifying it is viable. The related checkout fields can be incorporated to present all fields on one page only, which keeps users on the page instead of having to move to another page to fill in the remaining information. You can also add the auto-suggestion information such as addresses, shipping methods so that users can complete their information more quickly.
If it's possible, make it easy for customers to make payments via their similar payment gateways and cards. Also, it's better to allow users to log in through their available social media accounts such as Facebook or Twitter, as it's often more convenient.
Conclusion
User experience plays a prominent part in the store's performance. As the expectation of the users is growing, they not only demand high-quality products but also call for an excellent user experience that is presented on your site's performance. In some cases, customers buy the experience, not the products.
Investing in creating a user experience that drives conversions, builds customer loyalty, and encourages customers to spread positive word of mouth about your brand can't be overlooked. Implement these practices effectively to boost your user experience.
Author bio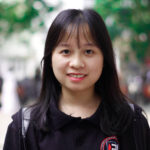 Jade Nguyen is a content creator at Avada Commerce, a book lover, and a hodophile. She loves to learn skills and practical knowledge to excel at marketing, especially content marketing.