Why Integrate Your eBay and Shopify Store Before Halloween?
Running short of time? Get PDF of the blog in your mail.

Play Now
Fantasy, Horror, Spookiness, and Fun. They all come alive with the cool autumn breeze of October every year. 31st October marks the Dawn of Festivity that continues till the year's end. eBay and Shopify's Halloween sale is not just a trick-or-treat opportunity for youngsters to get what they wish for but also for a seller like you. It is one of the highest-grossing holidays of the season. That makes it an opportunity you should not let go of quickly.
Why is Halloween Important?
The festive season means unprepared sellers getting spooked by the rush and missed opportunities. What can be a better setup to pounce on this opportunity and make things sway your way with a Shopify Integration for eBay? With sales, Halloween sets the tone to make you realize the golden opportunity at hand and strategize properly for the upcoming holiday season sales.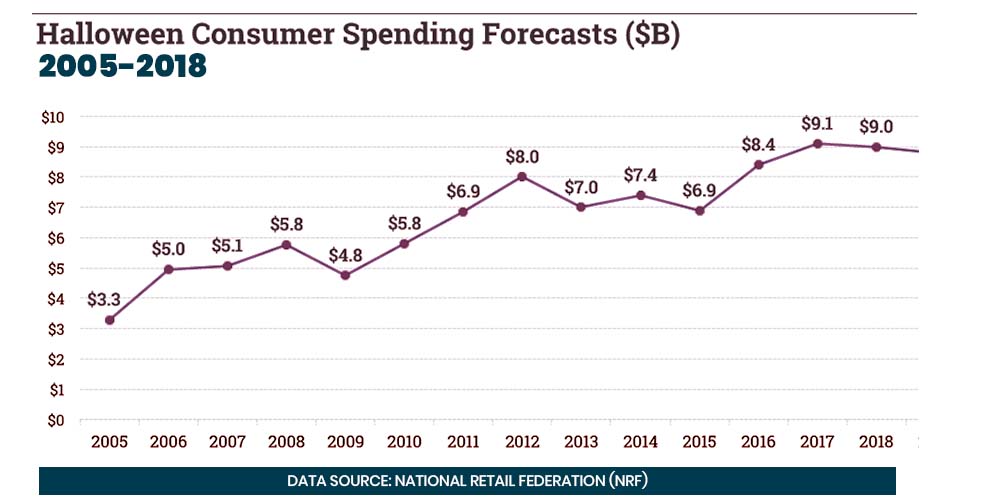 Halloween Horror
Yes, you read that right. We see the happy faces of children running around all dressed up. But for the sellers who made sure the perfect costumes these kids love were available and reached them on time; It can turn into a nightmare.
It is no fun managing orders, keeping a check on inventory to avoid overselling, and making sure items are getting shipped on time all at the same time. And, it's not just that. Uploading products and categorizing them on eBay for specific Halloween categories too, add to the woes. If you're a seasoned seller, you've experienced it.
There exists a solution to every problem. And, similarly, you can get out of this nightmare too by Integrating Shopify. The Shopify integration API for eBay lets you manage eBay stocks from Shopify itself.
Making Halloween Less Spooky: Integrating Shopify (eBay)
People who are a part of the eCommerce industry know how tiring and exhausting it can be, especially with the Halloween sales on eBay and the festivity that follows till the end of the year. Wastage of time is the biggest problem, among others. How? You may ask. Listing products, selecting categories, uploading images, managing inventories, orders, shipping, and whatnot. You make one mistake, and there goes your hard work down the drain.
Like other sellers who happen to have a store too, you put in double the same effort.
Shopify and eBay for Halloween
When asked Trick or Treat, you hardly ever get to choose both. But when you move forward with integrating Shopify and eBay stores on Halloween, guess what happens? You do the trick by automating everything and relishing the treats that come with it.
Integrating Shopify and eBay is very simple. Shopify gives you an option to add your preferred sales channel. All you need to do is select Shopify Integration for eBay and connect your eBay seller account to Shopify. However, getting an app makes your operation even more fluid.
Why Use a Shopify Integration App?
We all at some point have heard the wise words, "Prevention is better than cure." Guess what; it's a life lesson that applies to every walk. The holiday season that begins with the Halloween sale is like the tip of an iceberg. What follows next is Thanksgiving, Black Friday and Cyber Monday, Christmas, and other small holiday sales that are enough to keep you occupied 24*7.
Once the holiday madness starts, you have to focus on selling to get the optimum results. It will leave you feeling wary of the inventory, orders, and other selling problems that might come into existence. App Store of Shopify offers Integration apps for eBay that can manage all these aspects. Precisely what you'll need in such a scenario.

#1. Eliminate Manual Error
We know, that to err is human. By making those listings and managing them manually, you are bound to make mistakes. The holiday season marks its beginning with Halloween and continues for the next three months. With such a prolonged duration on eBay or your store, errors are something that can make or break your product visibility. The Shopify integration for eBay makes sure you get every detail and error report in real time. It makes integrating Shopify with eBay before Halloween a wise choice that will reduce the complications throughout the festive season.
#2. Real Insights
CedCommerce's integration for Shopify sellers who are listing on eBay comes with an interactive dashboard that gives proper insights into the sales record, inventory status, and order status. You open your app and get everything right in front of you without having to go anywhere for it. The dashboard in itself is a great tool to analyze your growth and performance.
#3. Suits Your Needs
Every seller has a different set of problems. And these varied problems need specific solutions. Although the app caters to every question a seller can have, there are still many things a seller can incorporate by contacting the support staff and developers after installing the Shopify integration for eBay. So, the best thing about integrating Shopify is that you can get the app customized to suit your needs.
#4. Real-Time Sync
The real-time synchronization turns out to be a real boon. You get your complete catalog information like title, orders, inventory details, and price synced from Shopify to the Application in real-time and updated on eBay instantly as well. It makes managing your eBay marketplace and Shopify store an easy task.
#5. Centralized Management
With the Shopify Integration for eBay application, you don't have to keep juggling between your store and marketplace to update everything. Besides, the app itself acts as a mediator between the places and lets you organize everything from one centralized location, making things easy.
Takeaways
Firstly it's Halloween. Secondly, you're all set and ready to do what you do best, provide shoppers with things they love. But when looking at the bigger picture, Halloween happens to initiate the upcoming gala event. Getting prepped and ready for the festive season requires a properly strategized move.
It is no doubt that holiday season sales will make micromanagement an issue. So it is better to be prepared than to find your path when the going gets tough. Integrating Shopify with your eBay account before Halloween is a great move to keep yourself from doing repetitive tasks like removing errors, and managing the entire listing process on eBay from start to finish.