Benefits of Using Shopify eBay Integration Before Halloween
Running short of time? Get PDF of the blog in your mail.

Play Now
In today's rapidly evolving world of eCommerce, where digital marketplaces transform as swiftly as a witch's broomstick, equipping yourself with essential trade tricks becomes imperative. And here's one such enchanting trick! Syncing your Shopify and eBay stores.
As the fall season arrives and the evenings extend, Halloween marks the dawn of the extravagant festivity and increased shopping activities for the next three months. This period presents a significant opportunity for you. You can expand your business as people look to buy costumes, decorations, and creepy themed items. And as it's a time of heightened consumer interest, take advantage of it in the process.
So why let your online presence haunt isolated corners? By combining the capabilities of eBay and Shopify by integrating your Shopify with eBay, you can achieve great success, and we'll show you how.
Why is Halloween Important?
Why is Halloween significant? Halloween is a time when everything takes on a pumpkin spiced flavor, and we get to transform ourselves into characters from our wildest imaginations with costumes. However, Halloween holds significance beyond just candy and dressing up.
This growing enthusiasm presents a significant opportunity for businesses, especially those in the eCommerce sector. According to the National Retail Federation, spending on Halloween has consistently increased. Every year, enthusiasts of this spooky holiday collectively spend billions of dollars on decorations, costumes and other thrilling items.
In 2022, this haunted holiday witnessed a staggering $10.6 billion in consumer spending, as NRF reported, an increase from $10.1 billion in 2021. And this upward trend isn't slowing down anytime soon. Moreover, people's enthusiasm for elaborate Halloween celebrations continues to grow. Expanding your presence from Shopify to eBay will create more opportunities for you to explore this vibrant market.

Source: NRF's 2022 Halloween Spending Survey
Understanding Shopify eBay Integration
Two key players in the eCommerce landscape are eBay and Shopify.
eBay is one of the leading online marketplaces where sellers list their products to reach a diverse and extensive audience. On the other hand, Shopify offers a customisable platform that empowers businesses to create unique online stores with tailored branding and personalized features.
Now, think about the fantastic opportunities of combining these two powerful forces. And that's when integration becomes vital. Shopify eBay Integration means smoothly linking your Shopify to eBay. Connecting these platforms allows you to handle your product listings effectively, orders and inventory using one unified interface.
Benefits of Integrating Before Halloween
Imagine being a seller offering spooky items to a global audience. As the eerie season draws near, you'll face managing your sales by importing Shopify listed products as eBay listings. Here's where the magic of integration steps in to rescue the situation!

#1. Making Inventory Management Easy
With the Shopify eBay integration, you don't have to worry about updating how many items you have separately on eBay and Shopify. The Shopify eBay app lets you easily sync inventory across both platforms.
Imagine this: If someone buys that last super cool costume from eBay, the inventory you have left also changes on Shopify. It prevents both overselling and running out of stock. Moreover, the best part is your online shelves will always have stuff ready to sell.
#2. Handling Orders in One Place
Managing orders can become hectic as customers order from your eBay and Shopify shops. Before, you'd have to jump between different places to handle orders, which could mean missing some or taking a while to send things out. Integration maintains pricing, product details, and branding consistency across both platforms.
Once you add eBay to Shopify, all the orders appear in one spot, i.e, Shopify. You can handle them all smoothly and know precisely where each order is. This way, no order gets forgotten, and every customer gets their stuff quickly. Moreover, you can update each order's shipment details on eBay through the App.
#3. Better Shopping for Customers
As Halloween gets closer, your customers start looking for cool stuff. Some like your eBay store, and others like your Shopify store.
With integration doing its thing, you give them the same great experience no matter where they shop. The details about what you're selling, the prices, and how your brand looks stay the same. It's like telling your customers they can enjoy the same experience wherever they shop.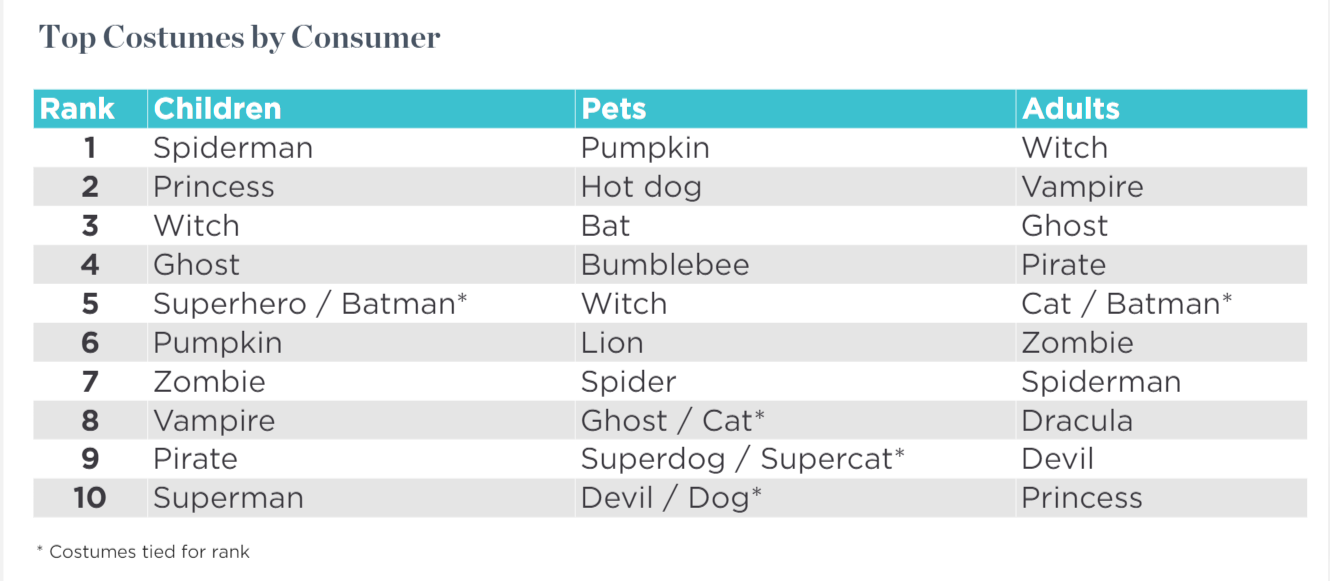 Source: NRF's 2022 Halloween Survey
#4. Data Driven Insights
Once you start selling, the integration provides you with clear insights. You can analyze the sales data of your multiple connected eBay accounts and gain an understanding of customer preferences. With the integration applications, you can get complete sales information, gross sales reports, and order details of all your listed items on multiple eBay accounts. With this knowledge, you can make informed decisions.
Your marketing strategies become akin to well crafted plans that resonate best with the audience who appreciate your products. With integration and insights into customers' desires, you can make data driven choices to help your online business grow during the festive season.
Choosing the Right Integration Tools
To implement a successful integration, selecting the right tools is crucial. In the pursuit of effortlessly merging eBay and Shopify, the Shopify App Store offers various powerful third party apps at your fingertips, acting as integration mediators between the Shopify store and eBay. These include many third party applications, CedCommerce eBay Integration being the best options available in the Shopify App Store.
The selection process involves considering usability, alignment with your business, and the availability of support. Look for tools that enable real time inventory updates, streamline order management, and facilitate effortless product listing.

Despite the appeal of these tools promising outstanding effectiveness, occasional problems arise where you need to understand the workflow. The solution lies in understanding the process and following the established steps. However, Shopify eBay integrations like CedCommerce eBay Integration come with dedicated Account Managers that assist you with every step. You even get complete support in creating multiple Profiles and Templates of your choice from the account management team.
CedCommerce offers a great tool that enhances your digital selling efforts. Its finesse enables smooth sync between your eBay and Shopify stores, showcasing modern innovation. CedCommerce solution simplifies your operations, ensuring your products reach the right audience on eBay effortlessly.
Conclusion
As we wrap up our journey into the retail world, one thing is super simple: connecting your eBay and Shopify stores before Halloween is like finding a secret recipe for success. There are many positives involved as far as ensuring you have enough inventory and managing orders in one place. You're not just selling Shopify products when you add eBay to Shopify to sell on eBay. You create an excellent client experience that will be remembered after the last trick or treater has gone home.
So, as you dress up for Halloween with pumpkins and spooky decorations, don't forget that integration is a part the magical formula that can improve your holiday season. Don't let this opportunity slip away. Once you've connected eBay and Shopify everything is ready.