'Suite for Google Shopping Feed' app just got smarter and better
Running short of time? Get PDF of the blog in your mail.

Play Now
Considering the updates in Google Shopping the fastest-growing e-commerce solution provider, CedCommerce has updated its 'Suite for Google Shopping Feed' app with new features which now also includes full-support of Google Ads
Portland Oregon, December 2, 2019: The thought of managing Google Shopping marketplace and Google Ads all by yourself is enough to make you uneasy and confused!
Did you know about the new opportunity that lets you keep all your profits to yourself? With the exclusion of commission fees from the Buy On Google programs, you can enjoy all the profits made through your sales. Grab the opportunity with us today!
You are not alone, there are several merchants who face the same issue.
Good news!
One of the best e-commerce solution provider- CedCommerce, recently announced that the 'Suite for Google Shopping Feed' app has been revamped to solve multiple issues faced by sellers, such as budgeting, Ads campaign management, keywords planning, etc.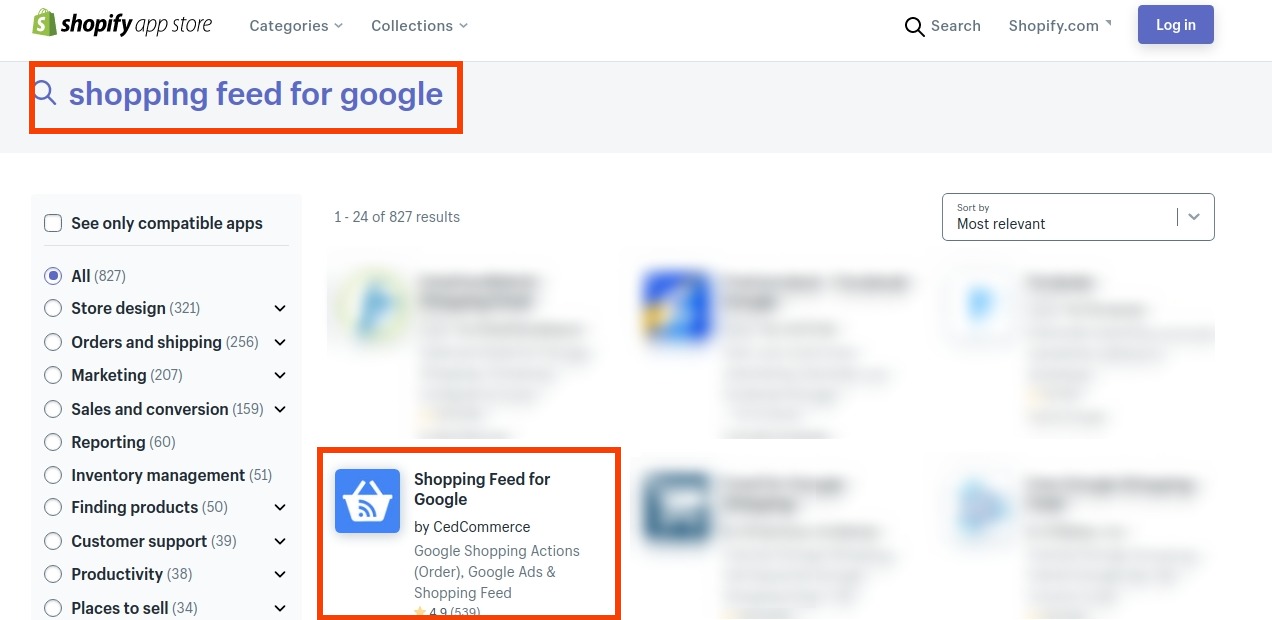 Meet the Google Shopping marketplace!
Google Shopping is the new Google Express
The all-new Google Shopping still has all the great features of Google Express such as Universal cart, same-day delivery, free delivery, etc.
So now if you like to check out the CedCommerce's app, you can simply type "Suite for Google Shopping Feed" in the Shopify app store.
Our app has been renamed!
Meet the "Suite for Google Shopping Feed"app.
The app has an all-new outlook as well!
Sellers have been facing issues such as keyword planning, budgeting, Google Ads management. Considering this, the app now comes with full Google Ads support and a lot more features.
Buy on Google is open for Merchants in India and Canada: Start selling cross-border to customers in the US, right away!
Core functionalities:
Now manage Google Ads effortlessly!
Google Ads Campaign Management
Spending hundreds of dollars and getting bare minimum conversions?
Well, here's the solution- CedCommerce understands that managing Google Ads seems impossible but with this app, merchants can manage Google Ads in a breeze.
The app covers everything, from making a Google Ads Campaign to managing it, the app got it all.
This app takes care of the main problem many sellers face, which is keyword planning.
With this app, you don't have to worry about it! Whether it is planning, assigning or managing, this app leaves nothing for the merchants to worry about.
The most important and the most mismanaged aspect for a successful Google Ads campaign is budgeting, along with the merchant's landing page and quality score.
The main goal of Google Ads campaign is to convert, but even after spending hundreds of dollars, merchants often see minimal or no conversion.
But, the Google Ads experts at CedCommerce takes care of this flawlessly.
'Suite for Google Shopping Feed' app will provide conversion tracking, which is a critical step in the journey to a successful Google Ads campaign.
This feature enables merchants to easily generate performance reports and work accordingly to improve the ones performing poorly.
Track the revenue generated through Google Ads based on the enhanced eCommerce data. Also, get a record of your abandoned carts to plan a way to lower their numbers strategically.
That's not all! As a bonus, the app provides 24X7 free customer support.
A word from the director- Abhishek Jaiswal

"We are excited to introduce our updated and improved 'Suite for Google Shopping Feed' app. We spend all our time thinking of ways to empower our sellers and make the selling process easy. Updating and adding more features to our app is one of the examples of how much we love staying up to date and providing you only the best."
'Suite for Google Shopping Feed' app is such a delight for merchants, which is evident from the overwhelmingly positive reviews on the Shopify store.
About Google Shopping
Google Shopping is a marketplace where one can also show their product ads known as Shopping Ads. Launched on February 12, 2002, at the time was known as Froogle. Later it was changed to Google Shopping in 2012.
Shopping Ads is a part of Google Ads, which was established in October 2000. Shopping Ads drive 76.4% of retail search ad spend, generating 85.3% of all clicks on Adwords or Shopping Ads campaign.
About CedCommerce
CedCommerce, founded in 2010, is a trusted partner of Buy On Google. CedCommerce provides all kinds of e-commerce solutions, such as dropshipping, affiliate plugins, and marketplace listing solutions.
Assisting sellers with the on-boarding process on all marketplace through-out the world (country-specific or cross-border) based on their product catalog.
Over 9000+ online sellers across different e-commerce frameworks use CedCommerce's tailor-made solutions and get their personalized solutions developed.
Want to know more about Google Shopping? You must check this out!
Did you hear about the fantastic news from Google? Google has now allowed sellers to showcase their products on Google Shopping through Google Merchant Center. Thus, a major part of the Google Shopping page is going to be occupied by these free listings. All they need to do is create an optimized Shopping Feed via the Merchant Center and make sure Surfaces Across Google is Active. Enjoy this unpaid experience and create your Google Shopping Feed now:
Listen to our Spotify Podcast for emerging trends shaping the eCommerce in 2020!