5 Tips to Increase Sales on Amazon in 2023
Running short of time? Get PDF of the blog in your mail.

Play Now
Due to the vast amount of merchandise listed, Amazon presents a cutthroat challenge for both new & existing sellers who want to increase sales on Amazon. So, it is quite difficult to rise on the search result page and increase traffic to amazon listing. Selling on Amazon without a proper plan of action can further turn out to be catastrophic for your sales and your seller's reputation as well. So, our Amazon marketing experts have come forward with a set of best & updated Amazon selling tips for 2023. Refer to these 5 ways to increase sales on Amazon:
Tips To Increase Sales on Amazon in 2023
Merely listing your products on a giant eCommerce marketplace Amazon is not enough, as you won't be able to get the results up to your full potential. Therefore, the only way to overcome your competitor is through farsightedness and a flawless sales strategy that satisfies the customers.
Here's a list of things you could begin with in order to increase sales on Amazon:
1. Plan The Year Quarterly By Setting Small goals:
Planning the whole year with one goal is not an ideal way for an eCommerce seller.
As eCommerce trends are not the same throughout the year, so bifurcate your goal into small time periods.
The best way to do so is to divide the year into quarters and plan accordingly.
Q1 The planning quarter (January, February & March)- This is the quarter where the sales are comparatively low. It is the best time to plan ahead and prepare the plan. You will only get only one event – Valentine's Day (February 14, 2023) where sales will hike.
Q2 The salvation quarter (April, May & June)- This is the time when you will experience increase sales on Amazon. Big eCommerce events that occur during this period are Earth Day (April 22, 2023), Mother's Day (May 14, 2023) & Father's Day (June 18, 2023).
Q3 The Preparation quarter (July, August & September) – In this quarter by this time you must be prepared for the big sales to come. The big events that fall under this process are Amazon Prime Day Sale (26th & 27th July 2023) & Amazon Freedom Sale (9th to 12th August 2023).
Q4 The Earning quarter (October, November & December) – Now this is the most important quarter for an Amazon Seller. If planned well, you can increase traffic to Amazon listing & earn twice what you have earned in the previous quarters. The big events that fall around these times are Halloween (October 31st, 2023), Thanksgiving Day (November 23, 2023), Black Friday (November 24, 2023), Cyber Monday (November 27, 2023), 12.12 (December 12, 2023) & Christmas Sales.
The Net revenue of Amazon per quarter from (2007-2022)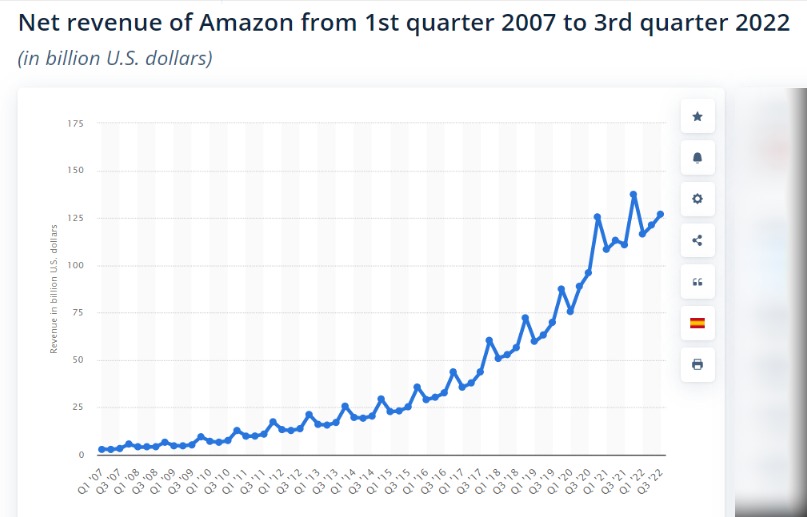 It's quite clear that for an Amazon Seller, there is a huge hype in sales in the third quarter every year.
Now let's move on to the next tip…
2. Inventory Clean-Up & Clearance Sale:
The customers have just experienced back-to-back events and holiday sales in December. So right now, they are not looking to spend.
For a seller, it is the best time to start cleaning up the inventory and begin with further preparations. This is another important step for sellers who want to increase sales on Amazon.
Take a tour of your inventory and make a list of all the items that are just sitting back and are of no use for now.
To ignite the spark amongst your uninterested customers, go for "A clearance sale".
Amazon organizes many high-magnitude sales like Amazon Prime Day & Freedom Sales. This is the best time to do so.
For example – you have bulks of T-shirts which were not sold during the summer season. Since the upcoming season is winter, there won't be any demand for it in the near future. These T-shirts will just sit back & occupy space in the inventory, and the trend might not be the same next season. So the logical thing to do is to get rid of these so you might bring in the stock for the next season.
When the next sale arrives, start selling all these t-shirts at a discounted price and clean up the inventory for the next season.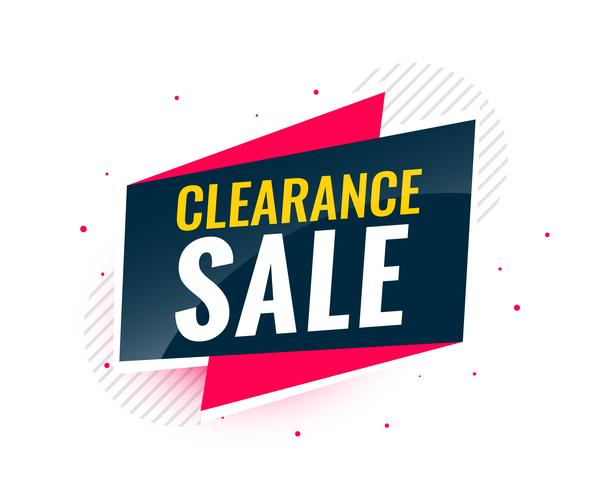 The Clearance sale will serve two purposes:
Avoiding Amazon's charges for long-term product storage.
Get rid of all the unnecessary items in your inventory.
You might not earn much from these clearance sales but looking at the bigger picture will serve you even better and increase sales on Amazon.
After inventory clean-up, let's know about the next tip to increase sales on Amazon 2023…
3. Learn From Previous Mistakes & Work On Improvement:
For every Amazon seller, it's important to learn from their mistakes to increase sales on Amazon. Otherwise, it becomes very difficult for you to win the buy box and earn.
No matter how good your shopping season in 2022 went, there is always a possibility of improvement.
"Fools say that they learn by experience. I prefer to profit by others experience."
― Otto von Bismarck
Since now you have the time, make a list of all the loopholes in your previous sales strategy.
From the seller panel, you can quickly get an idea of how the sales went, which months' sales were low, which products have less conversion rate, how to improve Amazon sales, and other details.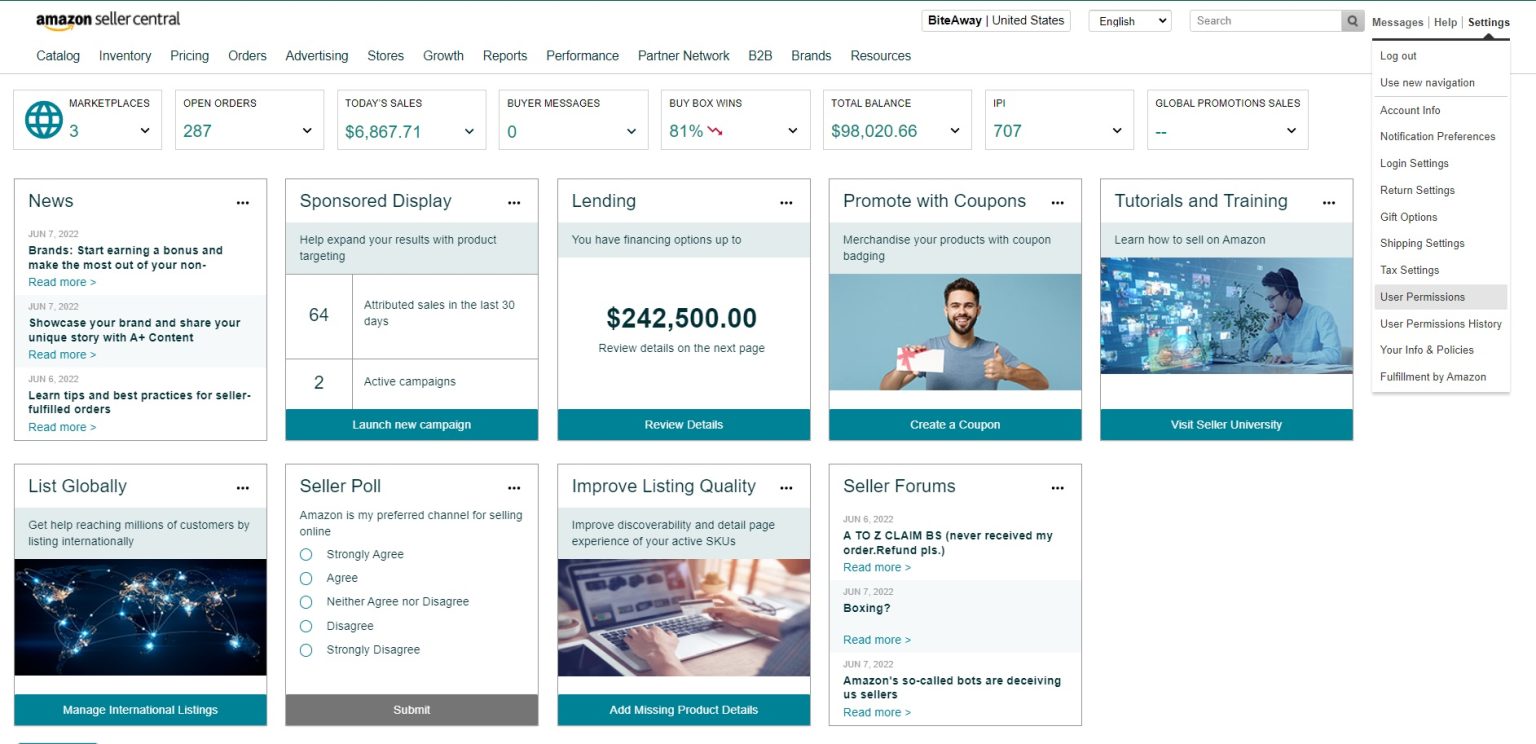 Go through various categories and make a list of all the products that need improvement. The best way to do so is by going through the customer's feedback. It might be a time taking process but still, it will provide you enough insights on where things went south.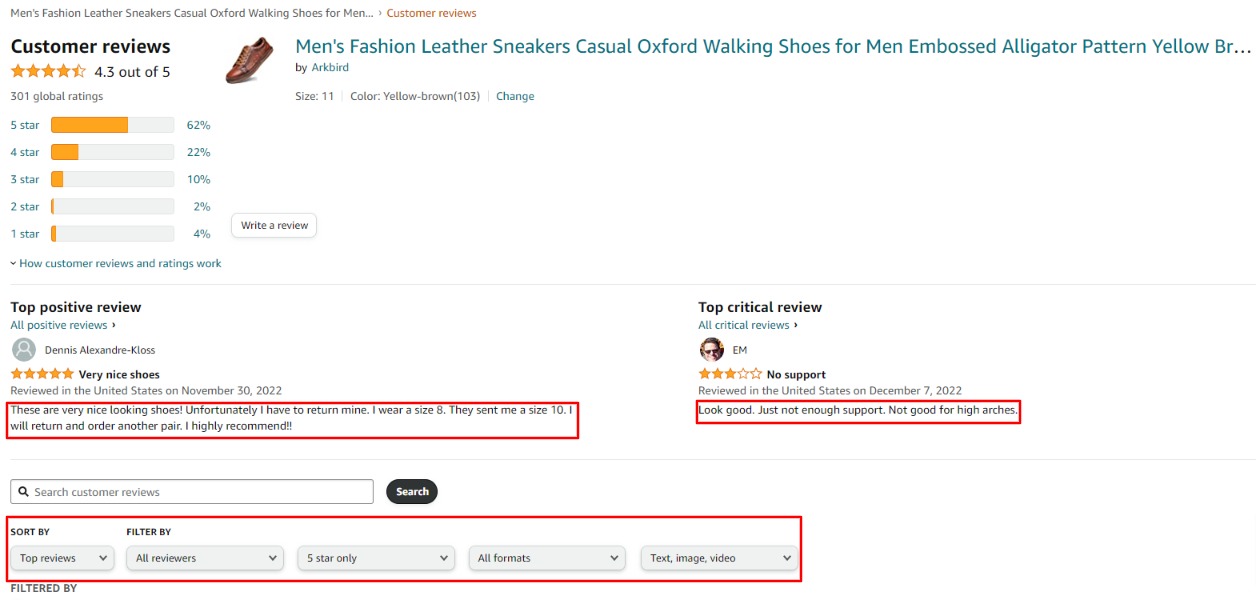 This is an example of all the customer reviews. Go for the ones which are less. Here the customers will explain how your services could have been better.
A drop-down filter is also provided in Amazon from where you can sort the reviews accordingly.
The reviews are a way through which the customers speak with you.
Out-of-the-box thinking is a must & and one among those is our next tip to increase sales on Amazon…
4. Attend Amazon Seller Conferences & Events in 2023
Being one of the most dominant eCommerce marketplaces in the world, Amazon organizes various seller events worldwide. Amazon further gives sellers worldwide an opportunity to interact with each other and share their insights. Being a part of such conferences gives you exposure to various other industries and how can you leverage them to increase sales on Amazon.
We have compiled a list of all the Amazon Seller conferences that you can target in 2023 
White Label Expo:
When: 3rd and 4th May 2023
Website: https://www.whitelabelexpo.com/
Prosper Show:
When: 13th March and 15th March, 2023
Website: https://prospershow.com/
Midwest E-Commerce Conference:
When: 19th – 21st July 2023
Website: https://midwestecom.com/
5. Follow the Latest eCommerce Trends:
After Inventory clean-up & loophole analysis, now we can move on to the next step.
Now you need to start prepping up according to the latest eCommerce trends in 2023.
Stay in touch with the latest eCommerce trends. Subscribe to the newsletter of magazines like Glamour, Business Insider, and Vogue.  By doing so you will be the first one to know what your customers are seeking.
DropShipping:
Dropshipping is the best way for new sellers to set foot in a marketplace like Amazon and increase traffic to Amazon listing. It has been a significant factor for Amazon sellers in the previous years and will continue to trend in 2023.
A simple order fulfillment method without the concern of managing product stock is a simple definition of Dropshipping.
eCommerce sellers who participate in dropshipping are 18.33% more profitable than those who rely on conventional channels to sell.
To make things more clear we have broken down the process of dropshipping into three simple steps:
Promote & Display any other supplier's or manufacturer's products as your own product on Amazon.
Receive the customer orders the same way as your own.
Once you receive the order, Forward it to the supplier who has an inventory available. Now it becomes their responsibility to complete the rest of the transaction.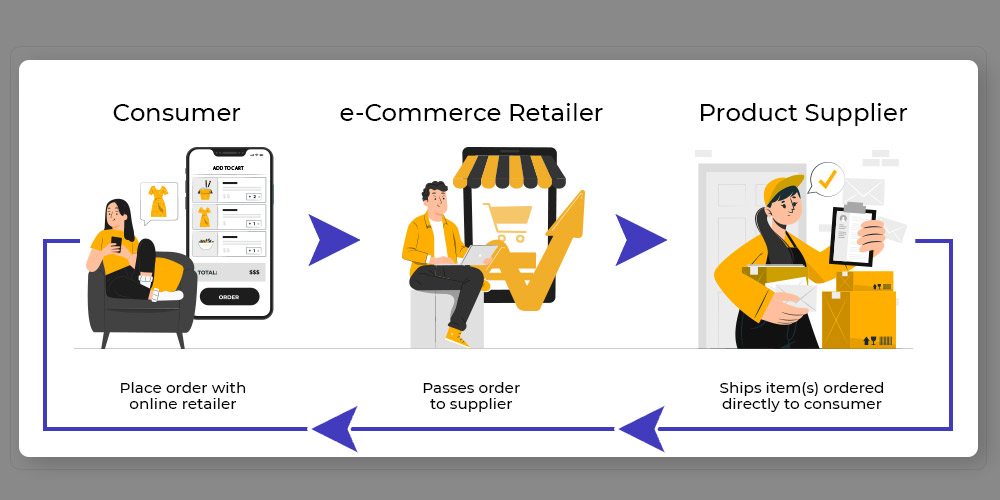 The advantage of doing so is that you don't have to do any of the heavy lifting. On the bright side, you also earn a profit.
According to a report, around 27% of online sellers & retailers have adopted dropshipping.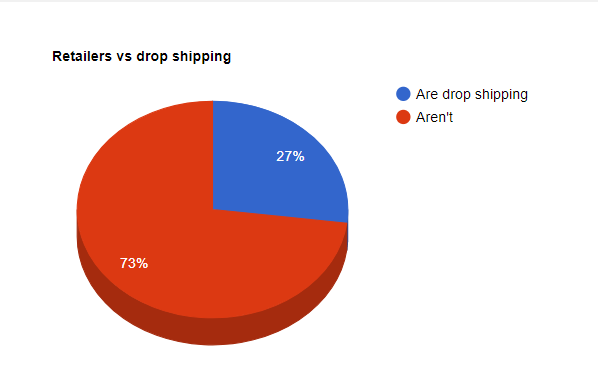 So, are you one of them?
Boost sales by adding the Amazon Top Selling Products to your Inventory.
Conclusion
This blog covers everything that sellers should know to increase traffic to Amazon listing. To sum it all up, it is safe to say that now is the best time to plan ahead if you want to know how to boost sales on Amazon. This marketplace will definitely prove to be the best online selling platform in the coming days as they are constantly evolving by working on improving the standards of eCommerce.
Amazon now commands a total of 49% of the U.S. e-commerce market, rising up as the undisputed leader of ecommerce operational model and retail distribution network.
If you are planning to be a part of this evolution, be sure to follow these 5 ways to increase sales on amazon:
Plan The Year Quarterly
Inventory Clean-Up & Clearance Sale
Learn From Your Previous Mistakes
Attend Amazon Seller Conference & Events
Follow Latest eCommerce Trends