Success Story: Know How Orion 91 Grew Its Visibility With CedCommerce's Wish Official Integration
Running short of time? Get PDF of the blog in your mail.

Play Now
Short Summary
Orion 91, founded about 20 years ago, is a Spanish retailer and supplier of home furnishing and accessories. Orion 91 store operates multiple digital storefronts with PrestaShop to holistically manage orders and serve its customers. While selling online is delightful, at the same time is a tiring and rigorous process. The team was looking for a smooth and efficient operation through Wish official integration.
To help you expand your business worlwide, CedCommerce alongwith Wish is coming up with an exciting and insightful webinar to help merchants improve product visibility and therfore boost sales. 
Problem
Angel Garcia Perez, CTO of the organization, wanted a quality solution for the PrestaShop Store. The Company's Wish listing required manual inventory updates. At the same time, its multichannel fulfillment process was manual too. Orion 91 needed a solution to help automate work. And also to give its users an easy and seamless shopping experience. The major concern of the brand was to build a smooth and efficient platform where customers get top-notch service.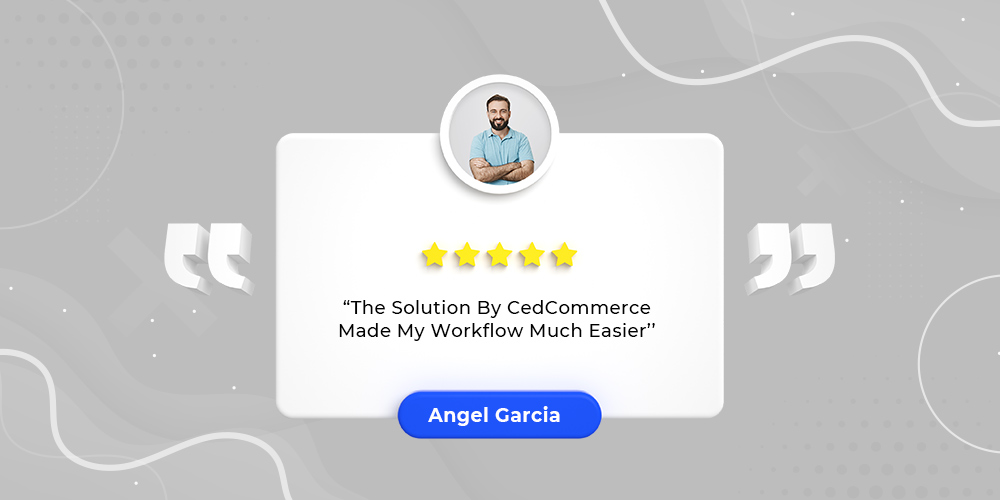 Solution
After browsing through the internet and being recommended by fellow sellers, Angel found out about CedCommerce and Wish Official Integration. Moreover, the team was excited at the prospect of a simple and affordable service that would integrate and automate the company's business needs. The experts at CedCommerce gave Angel a complete tour of " Wish Official Integration". Moreover, offered a relevant resolution for his problem.
Result
Orion 91's decision to opt for "Wish Official integration" helped them increase sales on Wish. Not only during the festive season but in the off-season too. Furthermore, the team acquired valuable audiences with a high level of intent to make future purchases. The suggestion and recommendation by CedCommerce helped Orion 91. It helped them identify the best approach for the Wish marketplace. And also boost engaged traffic in just a few weeks.
"This module meets our needs. The support is available, outstanding, and efficient. We recommend highly CedCommerce!"- Angel Gracia.
Orion 91: The Ultimate Solution For Home Furnishing
Orion 91 was born about 20 years ago in Spain with a clear vision in mind. It aims to give customers pocket-friendly and genuine home furnishing solutions. Moreover, the company is run by a young, determined, and committed team of over 50 members who constantly give users a hassle-free shopping experience.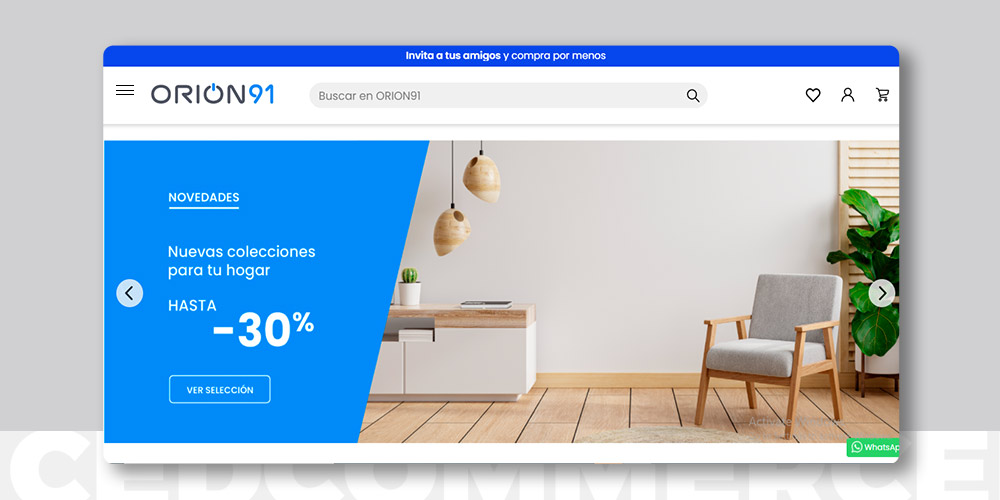 The company specializes in articles and furniture for home and garden, home automation, and lighting. In short, they work to be an alternative to the big brands at reasonable pricing.
The Major Challenge Faced By Orion 91
The team faced a major problem listing and migrating products from the PrestaShop store to Wish. Angel needed a reliable platform. A platform that would allow seamless integration between the PrestaShop store and Wish. Moreover, he wanted a reliable platform that would allow daily operations to run smoothly. He wanted his team to focus on core activities to increase sales and not on doing some repetitive machine operation. In addition, the prominent concern was to create profiling and upload products in accordance with the created profile.
Angel mentioned:
"We were looking to speed up the process without hampering the efficiency. we didn't wanted to waste time in maintaining data feeds. Moreover manual inventory update became a headache after a while. "
Bringing Cost-Effective "Wish Official Integration" For Orion 91
Angel chose CedCommerce's "Wish Official Integration" as the best option for his company. It streamlines the daily operations by automatically synchronizing orders, fulfillment, and inventory. Additionally, he said it is a huge benefit to keep the business running smoothly. Moreover checking on the performance of the integrations is no longer a chore he needs to perform regularly. This increase in visibility and engagement helped the team convert more customers.
Apps Feature That Helped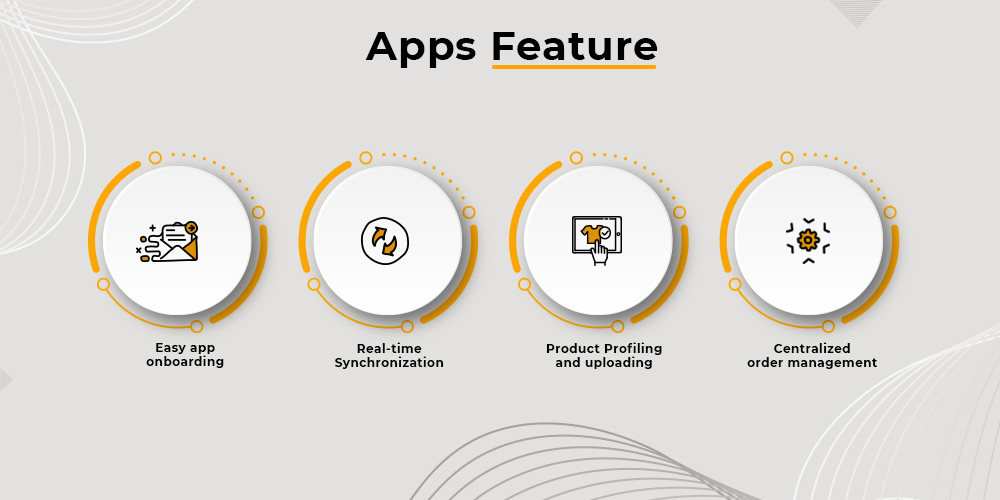 Easy App Onboarding
You can get started with the app real quick. Briefly, all you need to do is install the app and connect your PrestaShop store with Wish seller central. In addition, you can also quickly list your products on Wish through bulk upload and product profiling.
Real-time Synchronization
Sellers can sync product, inventory, and price with Wish. The fully functional extension helps you quickly sync any change on the PrestaShop store with the Wish marketplace. So, whenever you edit or change the product detail on your PrestaShop store, it is reflected in your Wish store too.
Product Profiling and uploading
You can create a product profile per any specification. And assign any number of products to these profiles. It also helps in uploading your product on the Wish marketplace. Moreover, you get the facility to increase or decrease the product's price and sell it on Wish.
Centralized order management
The PrestaShop addon automatically fetches orders from the Wish marketplace. And creates them into your PrestaShop store. Furthermore, you can acknowledge, process, or even cancel the order through the centralized system.
Orion 91 Witnessed Remarkable Growth In just a Few Months.
In a conversation with our CedCommerce expert, Angel conveyed his satisfaction with the Wish official integration. Angel also stated:
"I am impressed by the quality service also, the team was quick to respond and helped me meet my specific need. Additionally through this plugin we were able to manage inventory and create profiling in no time ".