Etsy Design Awards 2021 | Grab the Etsies — A Gift for your Creations.
Running short of time? Get PDF of the blog in your mail.

Play Now
Etsy, the global Marketplace, has been helping sellers from all over the world to enhance their creativity. To Honor the creative sellers worldwide, Etsy has Introduced 'The Etsies' – Etsy Design Awards in 2019. Etsies is the Marketplace's first-ever global competition, created to showcase the very best of Etsy sellers. Not just prizes, but it aims to give the recognition you deserve by making — Your 'Special' More 'Special.'
Since then this trend of appreciation continues. In 2021, the Etsies will give away a $ 20,000 cash prize and television exposure to the winners of creativity.
Brief Overview: Etsy Design Awards 
Since the Etsy Design Award is taking place, it has gained tremendous excitement and participation from across the pool of Etsy sellers. Here are some glimpses from the Etsies 2020.
The Judges for the year 2020 were, Etsy Trend Expert Dayna Isom Johnson, alongside actress and entrepreneur Drew Barrymore.
The submission began in June 2020, and Winners were notified by October 12, 2020.
There were various categories that were awarded, like Weddings, apparel, etc.
Find the list of Etsies Winner List 2020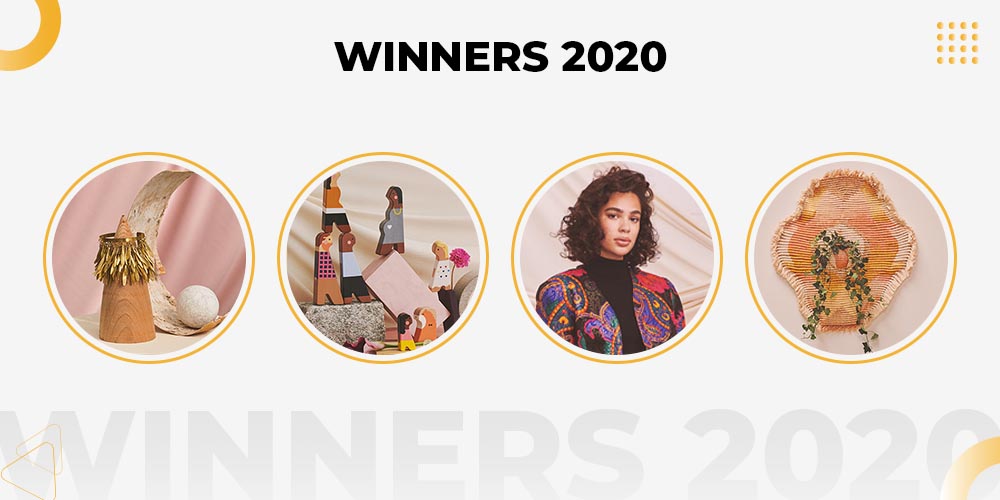 The Etsy Design Award 2020
The competition saw a grand execution, and among your astounding works, the best of them were selected and awarded. The contest was won by Stockton Credenza by Adrian Pool, Martinus Pool, and Anne Tranholm of Adrian Martinus.  Know Several category winners with the infographic image below:
The Etsy Awards Product Category List 2021
Eventually, You can enter the competition in different categories. Each category receives a winner with exceptional work.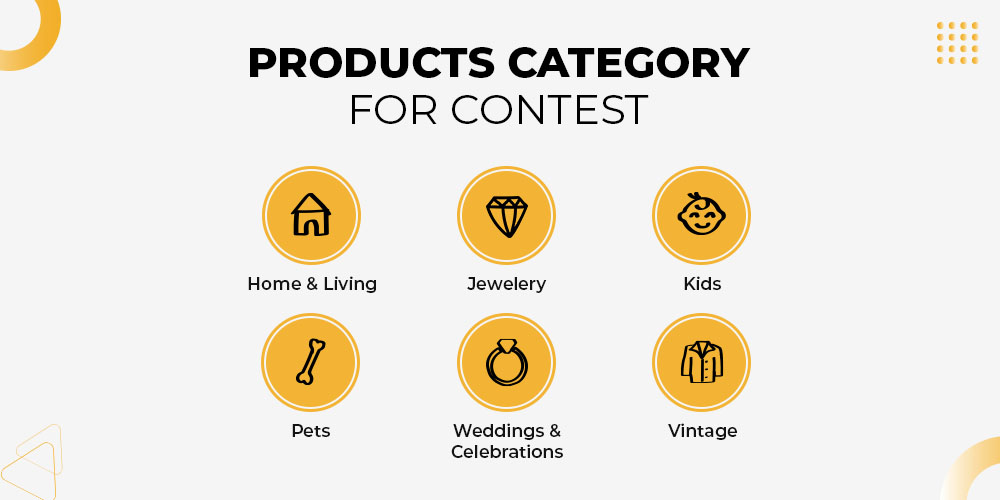 How to Enter the Contest?
Before going for it, it is imperative that you go through the Official Rules and Guidelines. Read further when you are done.
Find if you are eligible for the contest or not.
Make your Shop — a Tip-Top one.
Submit the best of your item for the contest from 14the June 2021 to 25th June 2021.
Criteria for Sellers to Apply: 
If you have set your mood to be an applicant to this contest, you need to follow some rules for the same. There is a set criterion for applying for this Etsy contest, have a look.
1) The shop should have been running for a long time & should not be developed for just the sake of the campaign.
2) The shop must have at least five listings.
3) The submitted item must have at least three photos.
4) The Seller should share information in their "About" section such as Inspiration.
5) Only one entry per shop is allowed
6) Don't sell any item until the result is announced, the finalist will be announced by July 2021.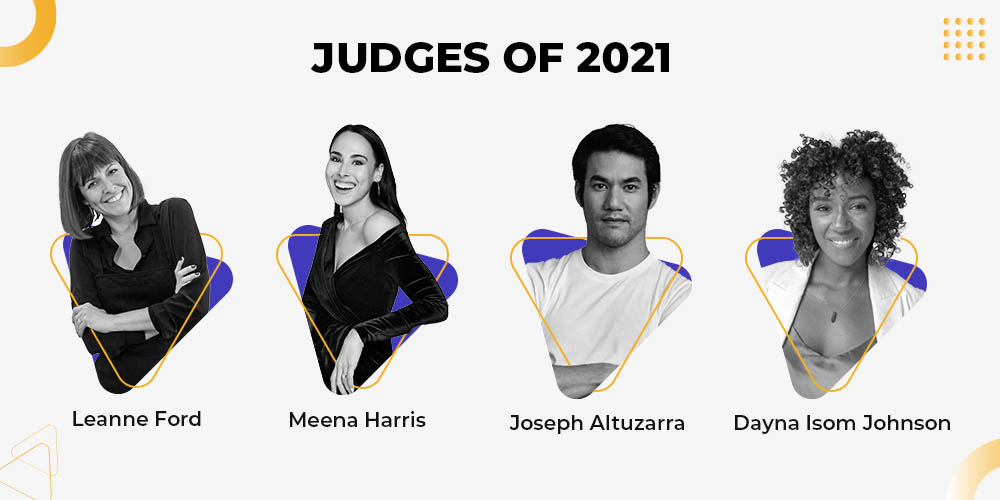 Eye-Catching Perk of the Competition: Etsy Awards 2021
The Submission for the Awards will begin from 14th June 2021 till 25th June 2021.
The Winner Award and a Badge as The Etsy Design Award 'Grand Prize Winner' with a $ 20,000 prize and exposure in upcoming Etsy Tv Ads. 
Silver Etsy Winners Award and a Badge as Etsy Design Award 'Category Winners' with $15000 prize.
'Bronze Etsy Winners' with$10,000 Cash Prize.
Klarna's People Pick Award-winner with $ 5000 Cash Prize.
All winners will also receive:
A winner shop badge.
Mentorship from Etsy experts
Features on Etsy's marketing channels, including social media, blog, email, and an Editor's Picks page.
All 100 finalists will receive:
$250 USD Etsy Gift Card.
Finalist Shop Badge.
$50 USD in Etsy Ads credits.
50 free listing credits.
Promotion on Etsy's marketing channels, including social media, blog, email, and an Editor's Picks page.
Where to Start?
By the time you reached the end of this piece. You may still be wondering where to start?
The first thing to remember here is, it is never too late to start fresh. If you have that bug on creativity inside your head, start selling on Etsy to gain access to the most prominent creative pool of the world – Etsy.
Meanwhile, if you already own a store on any of the frameworks, integrate to Etsy and make your store stand out a chance to grab the Etsies.
Other Relevant Reads:
Is selling on Etsy Worth It? Pros & Cons of an Etsy Store
Etsy SEO 2019: 5 Optimum Tips to Get Your Etsy Listings on Top
Etsy Social Media Marketing Tips to Promote your Etsy Shop.