Google Shopping strategies: The Dos and Don'ts for your store
Running short of time? Get PDF of the blog in your mail.

Play Now
There is always the right way of doing things, in order to harvest the desired results. I guess I made my point why you must go through these Google Shopping strategies, mainly the dos and don'ts.
But first, Google Express is the new Google Shopping. You didn't know?
Now showcase products on Google Shopping for free with CedCommerce's extended plan to upload unlimited free Shopify products at zero cost.
AI (artificial intelligence) is taking over, with every update, Google Shopping and Shopping Ads are becoming smart. You should start taking advantage of it until AI takes advantage of you. Just Kidding! Or am I?
Okay, now for real, let's get to it:
NOTE: The below-mentioned points are taken into consideration keeping in mind a general seller on Google Shopping. Not all the points may be applicable to you.
What to "DO" on Google Shopping?
Did you know about the new opportunity that lets you keep all your profits to yourself? With the exclusion of commission fees from the Google Shopping Actions programs, you can enjoy all the profits made through your sales. Grab the opportunity with us today!
"Do" proper Market Research
The core strategy has to be formed on the basis of Market research. To have an idea about 'where you are selling your product' is a must on Google Shopping, in order to sell the product effectively and efficiently.
Until and unless one does not know about-
How Google Shopping's market structure is?
Who are the immediate competitors?
What kind of audience you'll be catering to on Google Shopping?
What are the Shopping Habits of your customers?
How are other stores like Target and Costco reaching more audience? Determining an apt selling strategy is not possible. Even if someone makes one, the struggle will be real in running the Google Shopping store.
"Do" maintain the StoreFront
The first impression they say is the last impression.
The moment someone lands on your Google Shopping store for shopping, the storefront is the first thing he gets to see.
Target's store on Google Shopping has the first column present where they ask their customers to link their Google Shopping account to their website, thus creating a nice marketing strategy.

You're making your OWN store, why not make it attractive and beautiful so that it grabs the customer's attention while he/she is shopping over Google Shopping and make him/her stay and shop on YOUR Google Shopping store.
Some basic tips can be-
Keeping it clean
Being creative but not overdoing it
Placing alluring discounts on the tops
Link to the best sellers
etc.
"Do" specify your Payment Getaways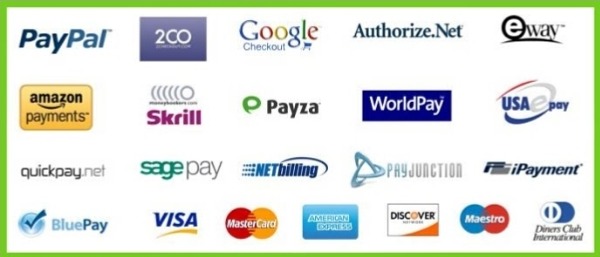 Offer your customers multiple and convenient payment options to provide him/her ease of shopping over Google Shopping.
The more comfortable your customers are while making a purchase with you, the more likely they are to become loyal ones.
Moreover, with Google Shopping, your customers can even save the payment details for easier one-click checkout for their future purchases.
Provide multiple options like-
PayPal
Google Pay balance
American Express
MasterCard
Visa
You can check all of them here.
"Do" read Google's Seller Policy
(source: Google)
Selling on Google Shopping requires a seller to follow several rules and a list of guidelines as Google Shopping Action's content policy.
This also includes a list of prohibited items that Google forbids a seller to sell on Google Shopping.
Few of the items that are either banned by Google Shopping or are limitedly available for shopping are-
Arms and Ammunition
Several Drugs
Weapons
Alcoholic beverages etc.
Also, after you start selling on Google Shopping, a monthly 'seller rating evaluation' is sent by Google via email.
It is ranked upon the performance of their store, which includes the returns rate, defects in the products, complaints, etc.
"Do" use Order Management Software
Now, if you have a long list of products and a vast inventory to manage. This will consume a lot of your valuable time, which can be executed in performing other productive tasks for your business.
To update each and every order in real time on both, your Google Shopping Store and your website will be a tough task for you to manage along with other works like manufacturing or sourcing.
Order Management Softwares are vastly available in the market and can help you automate the process, saving you from unnecessary hassle.
You can check out our inventory management program!
Here is a list of things that an Order Management Software will do for you-
Central Order Management
Real-time inventory synchronization
Automated Inventory
Full Customer Support
Astounding PLAs
Bulk Uploading
And much more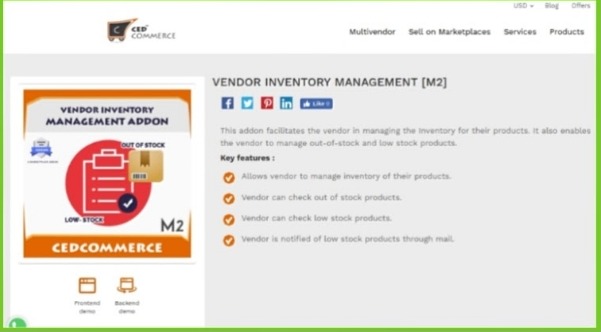 (source: CedCommerce inventory management)
Inventory management is very important for Google Shopping's store's consistent working.
Let's consider a customer visits your store by looking at your 'product ad' to buy a product and as he reached the product page and there he gets to see 'out of stock'.
Who's loss it'd be?
Well, definitely customers will get that product from any other store, maybe from Costco or Target.
But you'll lose your store's credibility and what's not sold is already a loan in your pocket. So, inventory management is a must for the Google Shopping store.
"Do" maintain the Product Description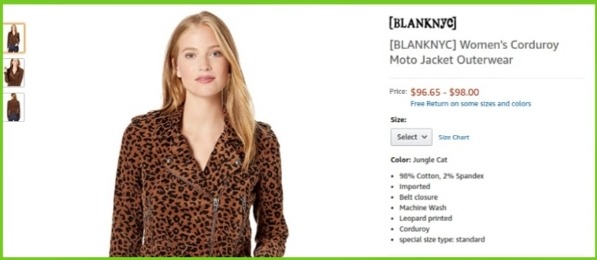 (source: amazon)
What exactly is in there for the customers? A nicely formatted product description is expected on the Google Shopping store from the visitor's end.
This is one of the most important aspects which becomes a factor in customer's decision making while shopping.
If the product is the body, then it's description is the backbone that supports the overall life of the product.
You might be selling a hairdryer which is really a good innovation and even you have it at low prices, but on Google Shopping store if the customer didn't find the description fine, he'll not do the shopping.
Product descriptions are there to provide each and every question, an answer which is bubbling into the customer's mind.
Do some research on how to write an effective product description for your products and pen down a masterpiece!
"Quality is remembered long after the price is forgotten" -Gucci
Sell one, but sell the best. Selling 100 products with defects and omissions will be only degrading the value of your Google Shopping store.
Sell less, but keep your focus on the quality that you are giving to your customers.
The ones who will rejoice the quality products of yours will appreciate your services and even they might refer your store and it's products to some of their colleagues or neighbours.
Moreover, maintaining the quality will help you retain good seller ratings by Google and if that happens consistently, Google Shopping has its own way of treating your hard efforts.
Price determinations always surface up as a crucial aspect.
How to set the price, that avails you the maximum profit but also stays into the buyers' pocket limit?
Well, one of the most common strategies being used these days is having a keen eye on the similar products that are selling on Google Shopping store.
You get an idea about how to strategize your pricing for your products.
Good prices always attract more customers.
To add to this, you can also give offers and discounts to your customers to maintain a good engagement rate and sell your products on Google Shopping.
What is seen is what is sold on Google Shopping. So make sure you have high-quality product images along with your product at your store.
Some of the sellers use photo studios, where they take their products and click the images. For beginners, an easy way to shoot quality photos can be finding a good spot with eminent light and a white cloth on a stable surface.
"And that would do?"
Nowadays, mobile phones come with amazing camera quality. So, you don't need to spend your bucks on your photos. Keep them simple and alluring to the eyes.
And the Don'ts?
"Great things come to those who wait."
If you are not getting orders on your store in the starting, there is no need to get stressed out. Wait for some time, look out for the promotional measures that can be utilized on Google Shopping.
Before selling, keep- 'spreading awareness among the people', the top priority. Once you are settled in the Google Shopping marketplace, you'll gradually start getting offers.
If you have been following all the Do's mentioned above. You'll surely attract more customers to you. And the customers will love shopping from your store.
'Just selling' is not a game, you need to keep an eye on how your product is being liked by the consumers and what categories they are shopping more.
Ask your customers to leave reviews and ratings for the products they buy on your Google Shopping store.
If you didn't welcome the customer's feedback and kept on doing the wrong things, soon the shops' gonna count no heads.
Listening to the customer's complaint and working on them and assuring the customer, the quality will keep it all in your hands for selling on Google Shopping.
One of the best Marketplaces like Amazon are based on this, they focus mainly on customer experience.
Don't try to sell in bulk
This basically refers to the practice of focusing so much on 'just sales' that the graph of quality degrades gradually and thus making your store's performance drop low.
Many sellers give so much attention to selling that often they forget how important it is to manage the store.
Well, if you are to be centrally focused on selling on Google Shopping, first you must have an automation process attached, which can take care of your store in your place.
Don't mention Misrepresenting features
If the product comes along with 1 Jar and 2 Bowls, mention the exact 'in-packet' items too.
The preciseness in the description of the products will be the base for your customer's loyalty towards you.
Provide quality products, keep everything straight and simple, how difficult it can be?
When your brand's image is at stake. So, allure customers with real offers and discounts and not by exaggerating about the product.
So, when you sell on Google shopping, be clear, concise, correct and complete. The 4Cs for success.
Don't use Too techy names
It is said that simple reading is always hard writing.
Wondering why Using techy names of your products will make its visibility go low?
Because people will not be searching for a PS – X17456 128gb console rather they'd be typing in Sony – PS classic on Google Shopping store.
The key to success is using the right keywords. Algorithms do matter and to that fact, using the most relevant keywords in the description and specifications is a 'must DO'!
If you forgot this, there are chances that you might be missing on many ends. There are also keyword research tools available in the market.
Spend some time determining the right category of your product and the most relevant searched keywords that have been into the Google search for long.
Bottom line!
Well, now when you know all the right ways of making progress over Google Shopping store, you are all set to sell on it.
Once, you start managing your store easily and smartly, you will be able to put your full focus on what's necessary for you and thus, the products you sell will gain quality.
Cedcommerce being an official partner of Google Shopping Actions offers its customers with integration software and services.
Google Shopping Actions US is open for Merchants in India and Canada: Start selling cross-border to customers in the US, from either India or Canada without any fuss, right away.
Services that will save you from all the hassles and will work along with you in your store's journey to success.
Did you find any of these helpful? We would love to hear, drop your comments down below.
Happy selling~
Related reads:
How to set up Google Shopping and Budget properly
10 reasons why you should be selling on Google Shopping