5 last minute ideas to boost your Halloween sales
Running short of time? Get PDF of the blog in your mail.

Play Now
Are you the one who always wake late? However, you somehow manage to do it. If you're the among the one, you've landed at the right place. Here you will learn about last-minute ideas to boost your Halloween sales.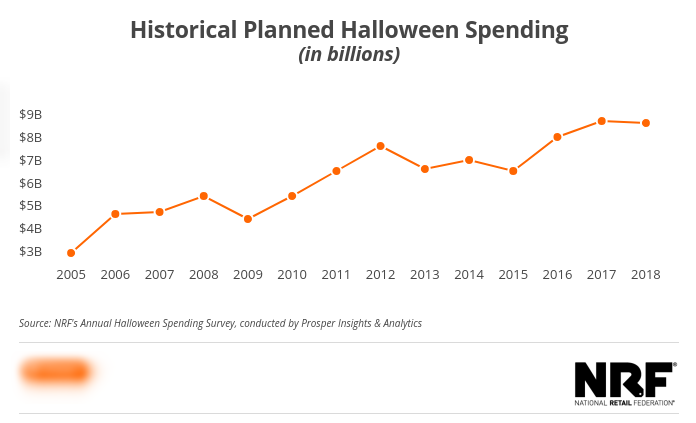 A joint study by NRF and Prosper and Insights approximates the total spending at $9 billion which is almost similar to the last year. This year 175 million Americans are expected to make a Halloween related purchase with Average Order Value of $86.79. Among the surveyed customers,
70% plan to buy and gift candy,

50% agreed to decorate their home or yard,

48% said they will wear costumes,

45% agreed to carve a pumpkin,

32% will either throw or attend a party,

30% will take their children trick-or-treating,

21% said they will visit a haunted house

18% agreed to dress their pets
Also Read: Marketing Ideas to boost your online sales in 2019!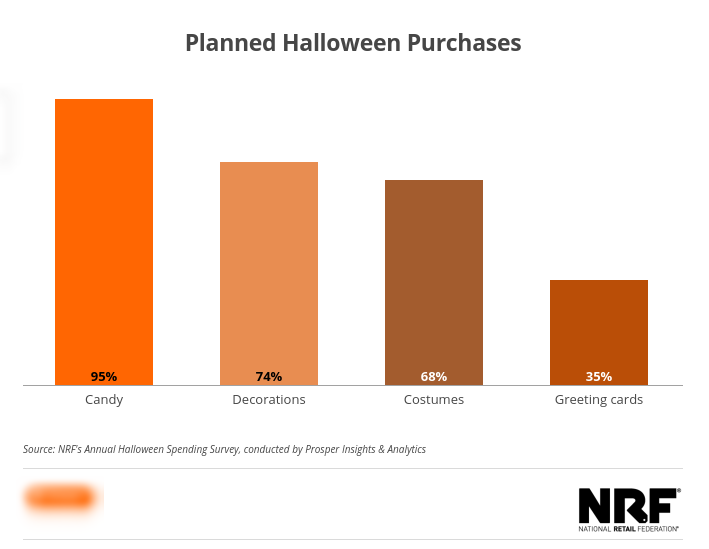 Therefore, as an online seller, either you risk losing all or make some last-minute spirited efforts to minimize the damage and as a result, you get a small share of a big pie.
Implement Holiday Theme:
The first and foremost step is to give your e-commerce store a Halloween touch. This step is symbolic and helps the consumer understand that your store is Halloween ready and they can expect products related to Halloween.
Also, the Halloween related themes help you to capture the emotions and imaginations of your potential customers and provide them with great user experience and establishes a more personal buying experience.
Yes, agreed, it's the hardest among all the tips to implement. However, there are ready-made Halloween themes are available on Themeforest and dribble. You can purchase them.
Following are some of the great examples of Halloween themed stores:
ModCloth:
A private fashion-label brand, it specializes in Indie and vintage themed clothing styles. It is acquired by Walmart, in their strategy to acquire category leaders to provide a boost to their online presence.

Shop Bazar:
The online store dedicated to luxury segment also personalizes its theme to Halloween. This store is run by leading fashion magazine Harper Bazaar.

Also read: Complete festive marketing guide for Holidays Season 2019!
Freebies:
Discounts have been the most traditional way of attracting customers and closing the deals. However, consumers are getting less excited towards these types of deals as they're monotonous.
Today, free giveaways are on the rise. You can build a campaign around free giveaways. The way to do is to organize a competition and ask your potential customers to participate and then promote to it with same-interest groups.
You can set guidelines to share the message to [x] number of Whatsapp group or tag [x] number of people on Facebook or Instagram to be able to participate in the free giveaway competition.
Social Media Engagement:
This is big. Social Media helps you provide a more personal and humane touch to your marketing campaigns. It is best used to engage your targeted clients and help them believe that they're part of the community. Also, leverage your social media to increase the effectiveness of your free give away campaigns.
Let's get into the spooky spirit with this Pumpkin Carving Challenge! Follow the link in our bio to find 3 Gibson inspired stencils. Post your final products on Instagram or Facebook and tag us! Those who participate will be featured in our stories! ?? #happyhalloween #gibson pic.twitter.com/urpfLHrQ5S

— Gibson (@gibsonguitar) October 16, 2018
Also, you can show your products and innovative ways to use it. In fact, ask your customers to do that and offer them a discount if their idea is the best. You can couple your products with Halloween elements. BurgerKing is really good at it. See:
Getting in the mood. #HappyHalloween pic.twitter.com/GmpA8CrWYJ

— Burger King (@BurgerKing) October 31, 2014
Multichannel Marketing:
This one is among the best ways to reach your potential audiences if you lack any sales strategy. This strategy involves listing your platforms on the platform that already has tailored audiences as per your demand.
The popular methods are to list your products on the marketplaces, comparison shopping engines and embed buy buttons on your social media posts.
However, it's the marketplaces that serve the purpose best according to your needs. There is still some time left for marketplaces such as Etsy, Wish, and Bonanza that don't require any approval to list the products on their platform.
Check Multichannel Integrations from CedCommerce: Marketplace Integration
Email Marketing:
Email marketing has the highest conversion rates among all the mediums. Therefore it's the time to draft your email campaign with Halloween touch.
Give your emails a spooky and horrifying look. Or, use characters from the 70s and 80s to make the adult customers nostalgic. Also, use quirky content in the subject lines to grab the attention of your customers.
Also, maintain the consistency in tone and voice of the subject and the body of the email content. Customers may find it odd and leave.
Emails which you must schedule are:
Limited time offer: Offer valid till 4:00 in the evening, or 48 hours. You get the idea. Duration-based discounts create urgency to buy.
Cart-Abandonment: Couple your emails with discounts and send it to the customers who have abandoned the cart. Even a little more incentive helps you to convert the sale.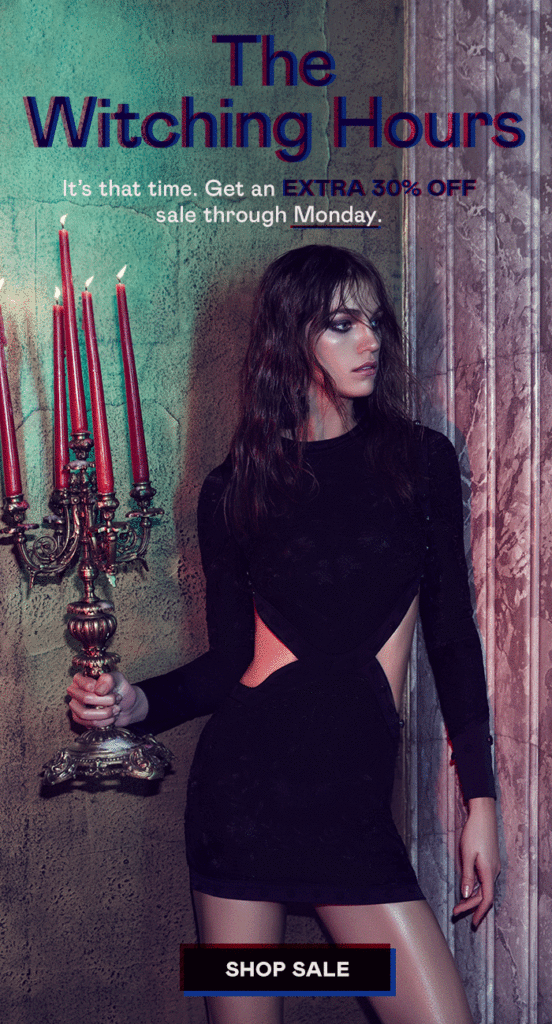 Conclu

sion

:
All is not lost. There are still 2 weeks remains. You can get started right now and can still make substantive amount in revenues. All it requires is your prompt action.
Wait! One more thing!

For the ultimate solution on the best way to excel on Walmart Marketplace this holiday season, check out our eBook: Step By Step Guide To Selling On Walmart Marketplace. Look for regions of improvement yourselves, or let us help. Reach us with your query at apps@cedcommerce.com
More from CedCommerce: