How to sell on Walmart Marketplace: A Complete Guide
Running short of time? Get PDF of the blog in your mail.

Play Now
Sell on Walmart Marketplace now and take your business to new heights! Offering your products on Walmart ought to be on your agenda if you are an online merchant. 
To sell on Walmart Marketplace, you will need your Online Store and a ready to go catalog designed to have competitively low prices for your product on Walmart listings. 
Guide to Sell on Walmart Marketplace
Benefits Of Selling On Walmart Marketplace
How to become a Walmart Seller?
How To List Items on Walmart Effectively?
Avoid these mistakes to make your products live at Walmart.com
How To Optimize Your Store Performance On Walmart.com?
How To Create Promotional Pricing In Walmart's Seller Center?
Role of third party Integration Services
Download the Guide to Sell at Walmart
Selling on marketplaces is the most comfortable and straightforward way to garner more sales by reaching out to a broader audience. A combined USPS and comScore study revealed that 97% of US online shoppers browse the marketplace for their desired products.
Selling on Walmart could be the best decision for your venture. Increasingly it is becoming the best alternative for sellers listing their products on Amazon and eBay online marketplace.
If you are a new seller who's just starting, you will need help in getting up to date on the whole process. Before you begin selling on Walmart, you need to go through the process of approval for Walmart Marketplace Application.
The foremost question that every seller faces is on what marketplace to sell. There are lots of marketplaces in the USA where you can sell all types of products. Walmart is one of them.
Walmart provides two ways through which you can start selling
2. 3rd party integration extension
 Thus, Walmart has partnered with several 3rd party integration service providers to nearly automate all the proceedings and make the overall selling experience enriching and hassle-free. Have a look at the step-by-step process to onboard Walmart
Benefits Of Selling On Walmart Marketplace
Every week 140 million Americans either visit Walmart stores in-person or their website turning it into a massive opportunity for third-party sellers. Selling on the Walmart marketplace is something that every online seller desires and aspires to do.
Every seller wants the benefits, namely, an opportunity to increase its customer base. Or to have a healthy revenue stream, create a pool of brand admirers that they can later convert into a purchasing customer and repeats. All that one can achieve through the Walmart Marketplace Program.
The first and foremost responsibility of the online sellers becomes "to ensure maximum visibility for their product."
Multi-channel selling is the best bet to minimize the risk factor by maximizing the visibility of the products. And selling on Walmart.com can be your best bet to start your multi-channel selling journey. (And if you have a presence on other platforms, even better!)
1. Huge Customer Base
With reach to 110 million unique customers every month, it comes out as one of the most fabulous places where you can find your ideal buyers. It saves you from massive spending on marketing to get impressions. When you become a Walmart marketplace seller, you can quickly capitalize on the colossal visitor base of the Walmart.com
2. Excellent Support
With Walmart being the largest retailer in the world, it has built an excellent infrastructure for its online vertical as well. Additionally, due to its already expansive network, it has excellent support for selling. From Inventory management and tracking to tax collections and unique and friendly customer grievance redressal system, everything else has been taken care of by Walmart.com
3. Authoritative and Credible
When it comes to new customers, they are much more comfortable buying from an established name rather than visiting a new website. Measure gravity of the success of Walmart's online vertical by the fact that back in 2013 itself, Walmart was just behind the market leader Amazon.
4. Effortless Transactions
Walmart has invested heavily to ensure that visitors coming to their website have faster page checkouts and effortless transactions. The same benefit you get when you sell on the Walmart marketplace. Whenever your potential customers find your products on their platforms, then the entire process of adding the products to cart to payments is seamless.
5. Product Visibility
As Walmart is an exclusive marketplace, getting accepted to sell on Walmart Marketplace it means higher product visibility. Also, the focus lies on increased revenue with lesser competition which is an ideal situation for every online seller. Agreed that having an e-commerce website enables you to control and monitor all the aspects of your business. However, sometimes, all you need is more leads without putting in much effort. This is what Walmart brings for your business, which is also the most significant advantage for Walmart marketplace retailers. It makes your products visible to your targeted audiences without requiring too much effort from your end.
Also, since Walmart is not as crowded as Amazon and eBay online marketplace, the competition is less and more significant are the chances of successfully selling your product.
However, there are specific steps to complete before you finally begin to sell on the Walmart marketplace. Without completing these steps, integration with Walmart is incomplete. We will guide you step by step through the process of Walmart Marketplace registration.
Therefore, it is highly recommended to complete these steps at the earliest to get started with the Walmart marketplace.
You must adhere to all the steps and associated guidelines to sell on the Walmart marketplace.
How to become a Walmart Seller?
Step 1: Apply to Become a Seller
Walmart invites application from merchants who want to become a Walmart marketplace seller. The willing sellers are required to apply and send the request to the Walmart marketplace. Walmart reviews the application, and upon being accepted, the seller can proceed with the other steps of Walmart seller registration.
 Step 2: Complete the Signup wizard that you see upon logging into Your Walmart seller panel
Once the seller gets accepted by Walmart, the Walmart provides the seller with a username and the password for the Walmart seller account. After getting accepted to Walmart, the sellers need the API keys to integrate their online store with Walmart.
Onboarding Checklist Item 1: Complete Registration Process
However, before that, the seller must complete the Registration Process to access Walmart's Seller Center. Here the seller gets a registration form where they are required to provide the details relevant to their business. 
The whole process has five steps.
1. Account Creation
Here, the seller gets a username, which is the email address they used to apply to Walmart. They are required to create a password to manage the Partner Account.
2. Company Registration
Sellers share company information to create the partner account such as
Display Name: Appears to customers on Walmart.com.
Corporate Address: Mention the address of your Business.
3. Taxes (W-9)
The seller needs to provide a W-9 form for tax purposes. Fill in all the required information.
4. Payment Information
This account is to manage transactions on Walmart.com. Walmart has partnered up with Payoneer to process the marketplace partner payments, and one must register with Payoneer to receive payments successfully from Walmart.  
Complete the process of setting up your account with Payoneer. Once done, you'll arrive at Walmart's Seller Center. You will be receiving an email confirming the successful creation of your account. Once all these steps are a complete click, Continue to Next Step to proceed.
5. Shipping Information
Select your pricing model, the default shipping methods, and regions that you support for all items you intend for selling on Walmart Marketplace. For all the supported purposes and areas you can set the transit time, minimums and maximums as well as the charges.
Once you complete shipping settings, review your selections and click Submit.
Once all the steps mentioned above are complete, a pop up would appear confirming, "Are you ready to launch?". Click Yes to START.
Onboarding Checklist Item 2: Complete Your Seller Profile
As per the launch checklist, you'd be required to visit the Partner Settings in the Walmart's Seller Center and complete your Walmart Partner Profile.
Updating your partner profile
The partner profile section of General Settings provides access to the following:
Company Info
Customer Service
Shipping
Return Policy
Privacy Policy
Tax Info
Onboarding Checklist Item 3: Verify Your Penny Deposit
It is an integral part of your Walmart Marketplace Application. Walmart credits 1 cent to your account to check and verify the account. The marketplace sellers should look at their account after 24 hours of providing account details. The amount credited is $.01, and the Description is WM Marketplace Penny Test.
Onboarding Checklist Item 4: Complete Item and Order Testing
Once you complete the Bank Account and Deposits verification, you will have to upload your catalog on Walmart's Seller Center. Remember, that these items you upload will 'go live' with your account. 
So list your products as ready to sell. Do not use words like 'Test' or 'Sample' in a manner that would reflect that this product was meant for testing and not selling.
Before taking the next step, Sellers must ensure that their Catalog meets these criteria:
They need to upload 10% or 1000 sellable items, whichever is less.
Around 95% of these items should pass Walmart's scrutiny successfully.
For this last item on the list, you need to go through the following steps:
1. Upload your Inventory on Walmart's Seller Center
Item set up process has two possible methods:
a. Item setup through Walmart Integration API
b. Bulk Upload Method
Item set up has the following steps:
a. Categorize your products as per the Walmart Categories and Sub-Categories.
b. Capture top quality Images of your items, falling in line with the Walmart SEO suggestions.
c. Create a detailed, precise, and relevant Item description and specifications for each product. Understand the process of writing a description of Refurbished items and apply them carefully. Focus on SEO.
d. Fill out the Item Spec form accurately.
2. Test Item uploaded on the Walmart's Seller Center 
To test the items and see if they are uploaded correctly or not, you need to check out the Item Details page.
On this page, you can see the status, price, units, and take actions on them, such as Publishing the items, Preview Item, See the Staged or Published Status, Item Page, etc..
Make sure you check out the Item Preview Page as well to see how the product page will look like once the item goes live.
Everything on the product page will look exactly like it would with the live status. Along with the Buy Box, which you will need to win once you start to sell on Walmart in real-time.
3. Test Order to understand the process
This stage is where you will be required first to buy at least one and preferably two or more items that you have listed. You need to test three things:
a. Order Cancellation: Understand how to cancel an order after acknowledging it.
b. Order Shipping: Understand how to supply shipping and tracking information.
c. Order Adjustment: Understand how to adjust refunds to the full amount or just a part of it.
The onboarding process is not a difficult one but sure is long. It is advisable to get a detailed explanation and do some research before starting it. The Walmart onboarding process and finishing the Onboarding Checklist together completes the registration process, and after this, the account goes live in 48 hours.
How To List Items on Walmart Effectively?
Becoming a seller on Walmart can be instrumental in your success for it has a massive customer intake and is an enormously trusted brand.
The potential number of customers that Walmart can bring to you can easily recover the dollars that you plan to invest in your marketing campaigns.
However, getting accepted as Walmart Marketplace seller is not the only thing; it's just the beginning. If you want your products to perform great on Walmart, it's essential to know how to list items on the Walmart marketplace effectively.
Here are 6 Steps of How to list items on Walmart Marketplace effectively.
STEP 1. Correct Categorization of items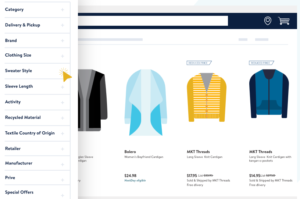 Source: Walmart
To gain higher visibility, it is vital to list items such that Walmart can display it in the right spot. The categorization of items correctly helps Walmart in placing them in the correct search result. There are 24 universal categories created by Walmart. All the categories are created, taking into account the general segmentation practices adopted by the retailers and sellers worldwide.
Each category has a sub-category. And these categories and sub-categories correspond to a specific set of attributes. These are necessary to explain the features of a particular product best. Choosing the right category helps you list your products effectively.
STEP 2. Use Product Images complying with the Walmart Guidelines
A high quality, attractive, yet bright image is the difference between a successful sale and bounce-off. Image quality can prove to be a make-and-break decision for your potential customers.
Though the high image quality is a necessity That is not it, there are recommendations for standard formats, size, URL and image resolutions, and complying with all these factors enriches the quality of your content.
STEP 3. Complete the Item Spec Sheet
After finishing up the image set-up tasks, the next step in effective product listing at Walmart is preparing to fill out the item setup templates.
These require the details of a product that makes them unique and able to be offered for selling at Walmart marketplace.
These details contain Product Identification attributes, Item description attributes, Price-related attributes. Just download the relevant template/XSD to proceed with defining the attributes step after choosing the appropriate category for your product(s).
STEP 4. Plan smart listings with Variants
Variant Products are a group of products that differ from their group only by a few attributes. Shirts of different sizes and colors are different variations of the same design.
The details contain the Variant Group ID, Variant Attribute Name, Swatch Images, etc. It is of utmost importance to fill the details of your variant products, or they won't go live.
STEP 5. How to list Refurbished Items
Since Walmart permits you to sell even the refurbished products on its platform, it expects you to be transparent with your offerings.
Step 6: List products with best SEO practices in mind
Merely uploading your products at Walmart won't do any good. You've to make them visible and for that content is an important part.
Carefully knit your SEO keywords into your content to increase the visibility of the products. Not only this is an excellent practice for product listings at Walmart, but also all the marketplace platforms.
 Using these six practices, you can make the visibility of your products best as a Walmart Marketplace seller. It will help in making the products live at Walmart at earliest. You also will be best placed to vouch for the top positions in the Walmart product search results.
These steps, although sound easy, can be a bit more complicated. You might need some more research and help in creating the best listing.
Avoid these mistakes to make your products live at Walmart
As a seller on Walmart, do you feel difficulty in understanding "Why your products are not being made live on Walmart"?
Although, there is no fixed answer for the same, there are several factors that account for products not available at Walmart for sale.
1. Do not forget SKU
Missing SKU is the most common mistake made by online sellers. If SKU is not already there for a product at your Store, the particular product won't be available for selling.
a. To resolve this (for Shopify store owners)
b. Log in to your Shopify Store.
c. Click on products (below orders) at the Shopify Dashboard.
d. Now, choose the product (that doesn't show on Walmart.com).
e. Under the Inventory tab, enter SKU.
This mistake prevents products from being imported to our Walmart Marketplace Integration App.
2. Mention the Product Type
Another most common mistake observed is not defining the product category. Always determine Product Type for products at your Shopify Store.
To do this:
a. Log in to your Shopify Store.
b. Click on Products (below orders) at the Shopify Dashboard.
c. Now choose the product that doesn't show on Walmart.
d. Under Organization, select Product Type.
3. Correct mapping of Categories
Till now, the mistakes caused by prevented importing of products from your Shopify store to our Walmart Marketplace Integration App. From here on, there are some minor mistakes made at the Walmart Marketplace Integration App that prevent products being made available at Walmart for sale.
First and foremost, skipping or not doing Category Mapping. Category Mapping is an essential part of selling your products on Walmart. Category Mapping tells Walmart, "which Shopify products types belong to which category."
Until you map the categories, you won't be able to list the products of that particular Shopify Product Type category on Walmart.
To do this
a. Click Product (on Walmart Marketplace Integration App)
b. Click Map Category.
c. Enter the TAX code.
d. Map the Shopify Product Category with corresponding Walmart Category.
For example, map Clothing with Apparel, Laptops with Electronics and Jewellery with Jewellery.
4. Variant Product Mapping
Variant Product Mapping is also an essential step towards making your products live and begin as Walmart Marketplace seller.
Variation Product Mapping is necessary for products having different versions of the same products.
Like a shirt having different sizes or colors has several variants.
To do this
a. Click Products (on Walmart Marketplace Integration App).
b. Click Attribute Mapping.
c. Now, Map the Shopify Product features with corresponding Walmart variant features.
5. Avoid using Watermarked Images
Walmart.com discourages sellers to use watermark images for their products. Thus, if your images have the watermark printed on them, then most probably your products won't be put on Walmart for sale.
 6. Missing/Invalid/Duplicate Barcode
Barcode is another critical aspect. It serves as a unique identity for each product. And, if the barcode is missing or it is invalid, or it is a duplicate, the products are not made live on Walmart.com for sale.
To assign Barcode
a. Log in to your Shopify Store
i. Click on Products (below orders) at the Shopify Dashboard
ii. Now, Choose the product (that doesn't show on Walmart.com)
iii. Under the Inventory tab.
iv. Enter BARCODE.
These are the most common mistakes that sellers make, which, in turn, prevents their product from being made live on Walmart.
Apart from this, Walmart discourages sellers to use advertising jargon as New, Original, Authentic, 100% cashback, etc. Thus avoid making these mistakes and roads to make your products on life will be easy.
How To Optimize Your Store Performance On Walmart?
To optimize your store performance, you have to manage your title, description, image, price as well as update the inventory from time to time.
1. Title
The Product Title used must be unique (not used by you anywhere else). It should be user-friendly (include Keywords, generic term, or any specific attribute) that customers can easily search and find your product.
2. Description
Walmart allows you to provide three types of descriptions:
a. Short
5-10 sentence long is standard or, the paragraph should be at least 500 characters in length. Write specific and informative content and include the Brand, Product Name, keywords describing the item's features and benefits and related words that customers are likely to search for.
b. Long
The best practice to stand out is to state figures and facts relevant to the product. Also, tips and other product application related content projects your authority on the products. Also, you can use 'some slang' but not overtly use it.
c. Shelf
State the most important features or the characteristics of the products with the corresponding keywords included. Call out specific details about the item and provide complete information. Avoid repeating generic and meaningless data.
Also, use the product synonyms in the Description. For example, include the word "Sweater" in the description if you sell a cardigan since both from the same category.
3. Image
When the product image is not proper, i.e., not according to the Guidelines of Walmart.
When you set the image of any products, you have to mention all the important features given below:
a. You must have perfect image formatting and size recommendation according to the requirement.
b. Resolution of main image and swatch image.
c. Image URLs must end in an image file type (e.g., .jpg, .gif, etc.)
d. The quality of the image should be in a standard format.
e. You can also use the additional image.
Walmart offers image hosting so that you don't need your own external image space. There are two main benefits to hosting images with Walmart:
a. You have your dedicated image hosting space on their server and tools for efficient processing.
b. You can quickly upload image files and associate them with your items.
4. Price
Walmart expects that its sellers offer the most competitive pricing. Walmart believes in helping people by enabling them to save more and uphold their brand identity of Everyday low prices.
There are two pricing rules:
a. Price Parity Rule 
Items are automatically delisted from Walmart Marketplace if a customer saves more by purchasing the same item from the same seller on the competing website.
b. Price Leadership Rule / Reasonable Price Not Satisfied
This rule will automatically unpublish items from Walmart Marketplace if a customer saves drastically by purchasing the same item on a competing website, regardless of the Seller. This calculation also considers the cost of shipping.
5. Inventory
For Walmart marketplace retailers, it is vital to make sure that the stock of any product should not go down. You must have to keep track of the inventory of all of your products. If your product goes out of stock, it will lead to losing your orders.
a. Category Mapping
Mapping the categories of the products is the most important and the necessary step which the seller just keeps in mind as Walmart Marketplace seller. Category Mapping of your product will decide that in which category your product will fall. If you have not done the category mapping correctly, then it is possible, you might never be able to get the order of that product. It is because your product is appearing in the wrong category.
For example,  A t-shirt mapped to the category of food and beverages must fall into the category of clothing. If anyone searches for the t-shirt, they will search for it in the clothing category.
b. Meta keyword
Meta keywords are beneficial to Sell on Walmart Marketplace. These keywords help any customer to reach some products from your store.
Meta keywords are those keywords through which you search for anything on any search engine.
For example, you want to search for a shirt of yellow color so you can search like this
i. Yellow shirt
ii. Shirt of yellow color
iii. Yellow color shirt etc.i. 
The meta keyword used here is "Yellow Shirt." 
Your products must contain those keywords through which buyers can easily search them on any search engine. The more keywords you provide to search for your product, more are the chances of the sale of your products. 
How To Create Promotional Pricing At Walmart's Seller Center?
Offering promotional prices for your items is one of the best strategies of Selling on Walmart to attract more visitors to your products. There are two ways that Walmart marketplace retailers are allowed to use:
Seller Center
API method.
For those selling manually through Walmart's Seller Center, it's a bit difficult as all of the work is manual. However, through the Walmart Marketplace API, you can do it quickly. The API method eases the degree of complexity involved in the manual process.
Create promotional pricing in Walmart's Seller Center
As soon as you log in to your seller center, click the Bulk Price Update button under the Items and Inventory on the left-hand side of the navigation menu.
Click the Price and Promo Spec from the Download Spec section. The spec gets downloads to your section.
Now open the spec (in Excel Sheet Format) to fill out the required information.
4. Fill out all the concerning information.
a. Price fields: Use the two fields to update or change existing prices. Both are required.
b. SKU: The same SKU provided at the item setup time.
c. Price: The new price you want to offer.
d. Optional Promotional Fields: Use the promotion fields to create a promotional price for an existing item.
e. Promo Status: Required for promotion
f. Promo Price: Required for promotion
Also, you can track the information by visiting the PROMO Feed tab on the Feed Status page.
It is by performing these activities you can add the promotional pricing for any item on Walmart.com. Apart from this through the second method, i.e., through the API method, you can smoothly perform the activity mentioned above.
It is by performing these activities you can add the promotional pricing for any item on Walmart.com. Apart from this through the second method, i.e., through the API method, you can efficiently perform the activity above.
Role of third party Integration Services
Although Walmart provides seller center to the sellers to upload their products, it becomes frustrating for Walmart Marketplace sellers. Specially for those who need to showcase multiple products on Walmart.
Since it requires the creation of a very large number of CSV files. So lots of manual efforts, carefully scrutinizing and alertness becomes a part of the process.
On the other hand, it also accepts integration requests through 3rd party Integration extensions or SaaS-Based services as they automate the process and eradicate all the hassles once for all. These extensions or SaaS service costs Walmart Marketplace Retailers some money, but their return is phenomenal.
Role of an Official Walmart channel Integration partner is to help you go 'live' smoothly.
You can have the Walmart Marketplace API Integration Extension that helps you integrate your e-commerce platforms like Magento, Magento2, WooCommerce, BigCommerce, Shopify, PrestaShop, OpenCart, etc. with Walmart Marketplace.
Upon purchasing the Walmart Marketplace Integration Extension, install it and follow the blog to set up the extension or a personal account manager will be aligned to you and will do all this for you.
To Get started now,
Download the Guide To Sell At Walmart!
Download Here
Read More blogs: