NYC Moda Boutique found its way into Walmart with WooCommerce Walmart Integration
Running short of time? Get PDF of the blog in your mail.

Play Now
WooCommerce Walmart Integration is the right solution for hassle-free business expansion on Walmart. 
Company Profile: NYC Moda Boutique – Fashion is Fun
Considering above as strong belief and the vision to empower women's personalities with sartorial shine, Mr. Sergey Friss started NYC Moda Boutique. He loves his job to help women find the perfect outfit to experience high self-esteem. Currently, he ships orders to the US, Canada, China, Mexico, and most locations in Europe. 
Women's obsession with fashion is endless, and it will simply increase, no matter what economic crisis comes close.
This WooCommerce based store is a hot destination for fashionistas browsing the internet from trendy t-shirt to tunic to tank top and more cool outfits at an affordable price. 
NYC Moda Boutique Expansion on Walmart
Store owner, Sergey has an eye for fine details of fashion and is a firm believer in business expansion. Therefore, post launching the NYC Moda Boutique, he was excited to establish his brand on Walmart.
We asked him, How you came to know about CedCommerce, Mr. Sergey? "It isn't hard to locate the CedCommerce website on Google search. It is on top for so many keywords, and I am particularly impressed with great reviews on Trustpilot. Most of them are detailed and positive. Hence, you guys are highly committed to easing online retailer's journey on the popular marketplaces." told Sergey.
What was the biggest obstacle before using WooCommerce Walmart integration? "Product listing on Walmart ain't easy because I spend several days, but was unable to list even half of my products on Walmart. The bulk upload feature of WooCommerce Walmart integration not only ensured all my products are uploaded in a few minutes, but the room for manual error was reduced to nil. Above all, no need to import product description from spreadsheets." he told us with a smile.
Our Solution Made it Seamless
How was your experience with our WooCommerce Walmart integration solution? "A simplified view of order, products, and customers; helped me understand the dynamics of my customers hence, I made data-driven decisions in the best interest of my business. Above all, It helped me comply with Walmart's order delivery standards," said Sergey.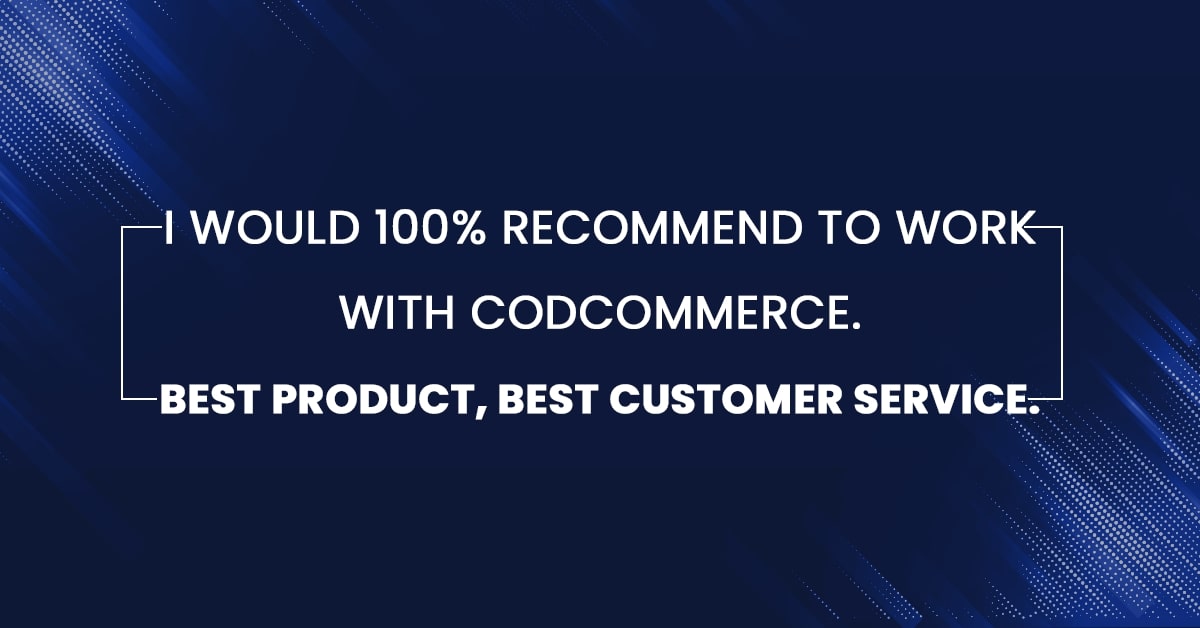 Apart from the integration solution, do you find anything else that eased your journey on Walmart? "I would rate the overall experience as great. Particularly customer service is excellent 24/7. The responsiveness of your support team made me felt that you guys are working only for me. I am thankful to your team for adding custom tweaks to make the integration solution in accordance with my business orientation." he told us.
"Customer Service is So Great, they fix it in no time. I had the feeling that they work ONLY with me, that how fast it was!!!" – Sergey Friss, (NYC Moda Boutique, Store owner)
Business Expansion To Minimise Risk and Maximize Rewards
You also expanded your business on Rakuten, anything you would like to share about it? " I knew in order to minimise business risk it is wise to diversify sales channels. I found Rakuten (USA) perfect over other marketplaces, as it does not sell its own items. Therefore, fairly easy to become top seller on Rakuten. Now, to occupy top seller spot is difficult and time taking, if one operates the store manually.
I decided to go for Rakuten integration solution to ease my selling with the power of  automation. Team CedCommerce helped me sell on Rakuten in minimum possible time. I am delighted with the professionalism," responded Sergey Friss, store owner of NYC Moda Boutique.
Would you like to partner with Cedcommerce in future endeavors?"Yes, CedCommerce will be my No. 1 choice as an e-commerce integration solution provider. After all, it is quite rare to find a technically sound team, and customer support is 24/7 responsive. Therefore, you guys can fix the issues asap, and client business is always up and running. " Sergey replied with satisfaction.
How WooCommerce Walmart Integration helped NYC Moda Boutique be a Winner on Walmart
WooCommerce Walmart integration solution features that eased NYC Moda Boutique's success on Walmart.
Inventory Synchronisation – Inventory is auto-updated in real time between WooCommerce store and Walmart. Hence, no overselling and no revenue loss.
Order management – Sergey was able to process and track the order in a seamless manner. Therefore, all orders reached the customer on time.
Refund feature – Refunds are an inevitable part of e-commerce. The return feature ensured the store owner can generate refunds without delay. Hence, another opportunity to alleviate customer experience.
Auto acknowledgment of order – This feature kept Sergey updated with the latest detail about order arrival.
These features collectively enabled NYC Moda Boutique to facilitate the excellent customer experience.
Learning from NYC Moda Boutique Journey on Walmart for your Business
Store automation eases the seller's journey to success by providing better insights about customer behavior from various perspectives. Hence, you will make data-driven decisions.
Bulk product upload feature will place your product on the marketplace in no time and without error. You can't ignore this feature if you plan to expand business (which is very obvious)
Order management plays a crucial role in streamlining order process. Therefore, speeding up product delivery.
Why should you start your online clothing store without a second thought!
Internet availability with almost every individual means the customer finds it far more convenient to browse 50 products in a minute than to spend an hour in the physical store for the same.
The easier and earlier a customer can choose the product (possible via online store) means closer he gets to completing the transaction.
Running an online clothing store puts the seller in an advantageous position. The average order value by fashion shoppers is as high as $103 and $96 on desktop and smartphone, respectively.
Listen to our Spotify Podcast for emerging trends shaping the eCommerce in 2020!
Conclusion – CedCommerce is a 5-star service!!!
Enabling expansion of NYC Moda Boutique on Walmart and Rakuten helped the store owner sell the product to a geographically varied and broad spectrum of customers, hence maximizing business outreach. Therefore, providing an opportunity to conceptualize very appropriate buyer personas for further business growth.
Read more…!!