Uncloaking Future of eCommerce with Shopify – From Trends to Behavior
Running short of time? Get PDF of the blog in your mail.

Play Now
Convenience, innovation, and building relationships – that's what eCommerce is all about. Fabricating an eCommerce store is no rocket science today, but only some are nurturing global relationships. If online shoppers perceive that your store is convenient, they will be eager to build relations with you. But the question is – how? The answer is camouflaged in the future trends of eCommerce. Round-the-clock innovation is the key to create a valuable online store. The blurred picture of renovation will only be clear if you behold online shopping trends and put them into practice. If you also want to unlock the future of eCommerce in 2021, you're at the right place – here, you'll get a clear picture of the future of internet shopping. 
The report is split into three parts that are deeply tangled with eCommerce roots- buyer's behavior, payment trends, and eCommerce future as a whole. 
In the entire diegesis, one thing remains the same – Shopify – A majestic eCommerce platform for all kinds of sellers. Whether you are a drop-shipper or selling self-manufactured products – Shopify is the epitome of online stores. It's among the atypical platforms that seminars about online shopping trends and their contribution towards the same are correspondingly bewildering. 
Looming Trends in Buyer Behaviour – 
Internet shoppers are young, crazy, and accessible. Young by age, crazy by things they are shopping, and open to shopping from anywhere, anytime, etc. With such a demanding troop of internet shoppers, knowing how to sell to them is as important as what to sell them. 
Tweaking the UX/UI of your store to stir up smooth shopping and earning the tag of a convenient online requires excellent schooling of your buyer's behavior. All the past and current trends have just one aim – to elevate the buyer's experience while shopping online. Buying behavior is quite dynamic in nature. Here's the impact of the pandemic on the global buyers –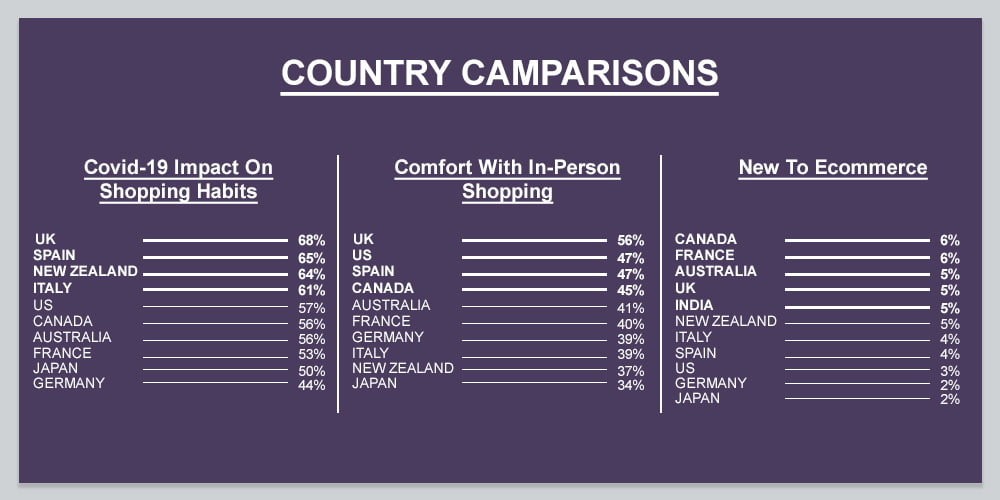 57% of the US buyers altered the way they shopped. In the UK it was 68%. Buyer behavior is iffy, but at the same time, it shapes the future of eCommerce. Let's dissect countless buying behavior trends that are revolutionizing how people shop online. 
Tomorrow will be the Epoch of eCommerce Personalization – 
Buyers are looking for a personalized experience while they shop online. Offering personalized experiences on-site or in marketing efforts does affect revenue – a straight 25% hike
eCommerce personalization is possible only when you have a habit of reaping valuable insights from the data collected from your buyers (or potential customers). The world knows that websites are collecting data. If buyers are willing to share their information with you, they presume something in return. The cost of acquiring data from your potential customers should be your investment in offering them a personalized shopping experience. 
As a brand, you need to harness and leverage more and more data – and you'll be able to create incredibly relevant experiences for shoppers that feel tailor-made. Here's how some big brands utilize data and novel technology to re-equip the future of internet shopping.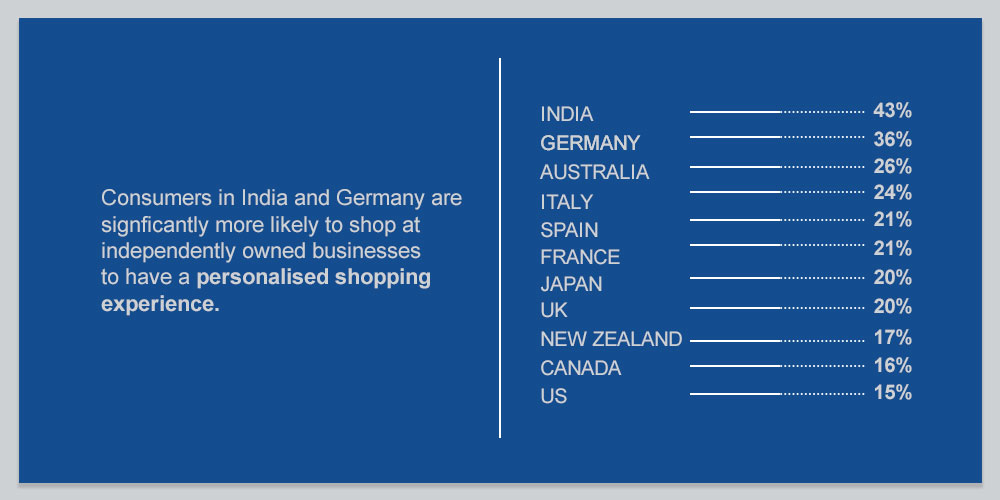 More Mobile Shopping, Videos & Voice Search – 
There is abundant data on the internet showing how mobile users are increasing year over year. Internet access and smartphones have opened new doors to online shoppers – they can place orders for more burgers while munching a burger with one hand! Here are some interesting facts about mobile commerce – 
80% of Americans and 250 million US consumers own a smartphone!
79% of smartphone users have purchased online using their mobile device in the six months. 
Most shoppers have a habit of using a smartphone inside a physical store to look up product reviews, compare prices, or find alternative locations. 
More than half of the world's population owns a smartphone – out of 7.8 billion world population, 5.2 billion are unique mobile users.
If your online store isn't mobile-friendly, you know now what you are missing the most! Then you must have heard that content is king? It still is, but a lot has changed in its ecosystem. Videos have proved to be a great way to engage with the internet community. 
But this doesn't mean that you should ignore traditional mediums of content. Written pieces of content help bots and generous readers, while videos serve audiences of all kinds. Always have punchy meta-description; shoot a short-yet-captivating video of your products (and your store).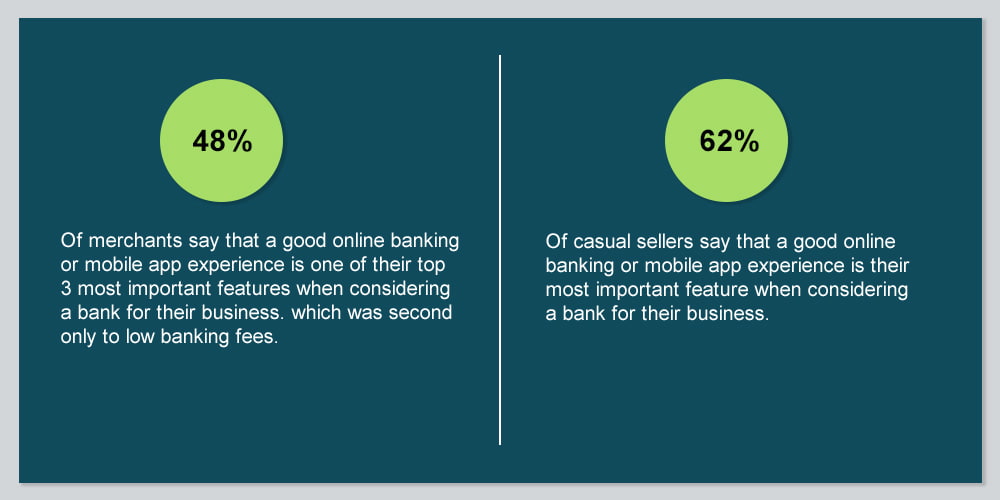 The dawn of smartphones gave birth to whole new trends in online shopping. There are shopping assistants – Cortona, Alexa, Google & Siri – who help shoppers in their buying journey. You have to say what you're looking for, and these voice assistants will put forward the best of the best options in front of you. Voice searches have increased 35x & 10x since 2008 & 2010 respectively. 
Voice search queries are changing how people connect with brands. To become a voice-ready online store, you've got to work on your store's load time, mobile friendliness, technical aspects of SEO like schema markups, and structured data. 
With a touch of new-age technology, Cortona, Alexa, Google & Siri devices help shoppers make wise choices. It's all about how you present your store on the internet and how shoppers discover your store. 
4s That Shape the Future of eCommerce – Subscription, Sustainable, Social & Shipping –
Mostly it's the top-notch technology that shapes the future of eCommerce, but subscription-based selling just happened when and where required – subscription-based eCommerce geared up by the wave of online grocery stores. OTT platforms define the subscription model to the best. 
It was during the pandemic when small-and-medium grocery shops started to go online. Now, be it your favorite TV series or weekly dairy needs – both are at your fingertips. Consumers consume products and services in a planned manner and are searching for them online. 
Subscription-based took the shape of a dire need during the pandemic, and it's more likely to mushroom. It is still in its early stages, but this model is most likely to shape eCommerce's future. 
Sustainable shopping is shopping without harming nature, and it's shaping the future of internet commerce like anything. Internet shoppers are curious about what the product is made of, packaging, and how it will be shipped. Some stores promote the agenda of going green by a range of goodies – shipped through eco-friendly ways.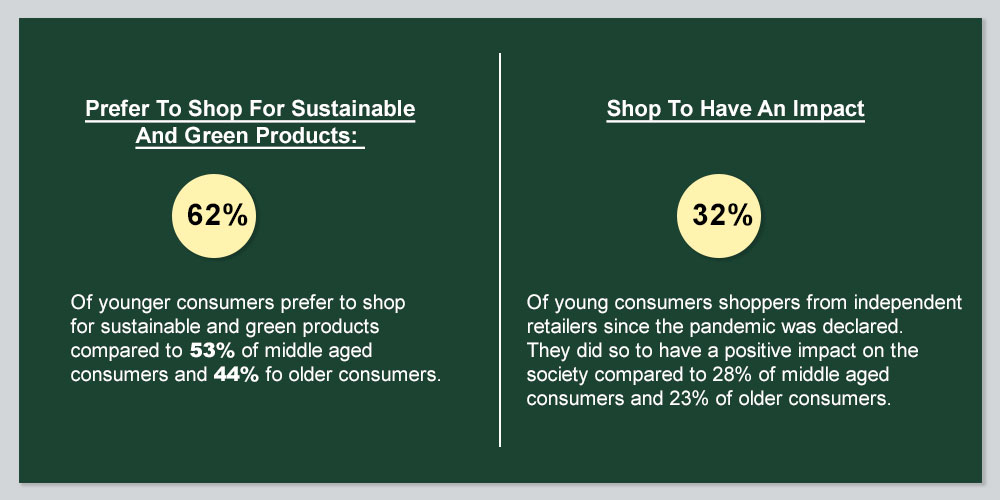 Shopify's Shop is a 100% carbon-neutral shipping assistant app. Users can track and visualize carbon offset history to see eco-friendly footprints and the overall impact of Shop. In April 2020, Shop services saved 10,000+ tons of carbon emissions equivalent to driving carbon from driving NYC to LA 8900 times!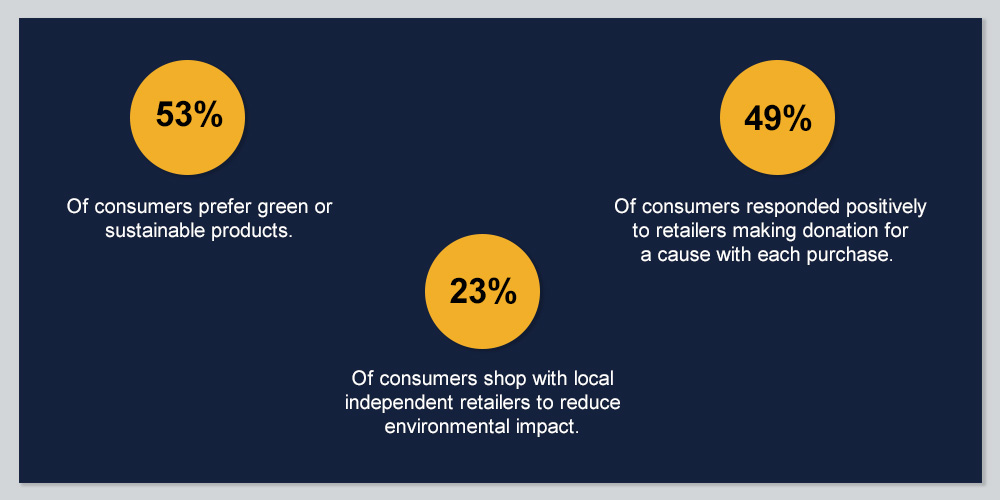 The next S is as interesting as it can be – social commerce. Facebook and Instagram pages can trend as an online shop too! Selling online on social media platforms breaks the limitation of customers discovering brands only on search engines. Other social media platforms like TikTok, Twitter, BuzzFeed, Pinterest are betting big on social commerce.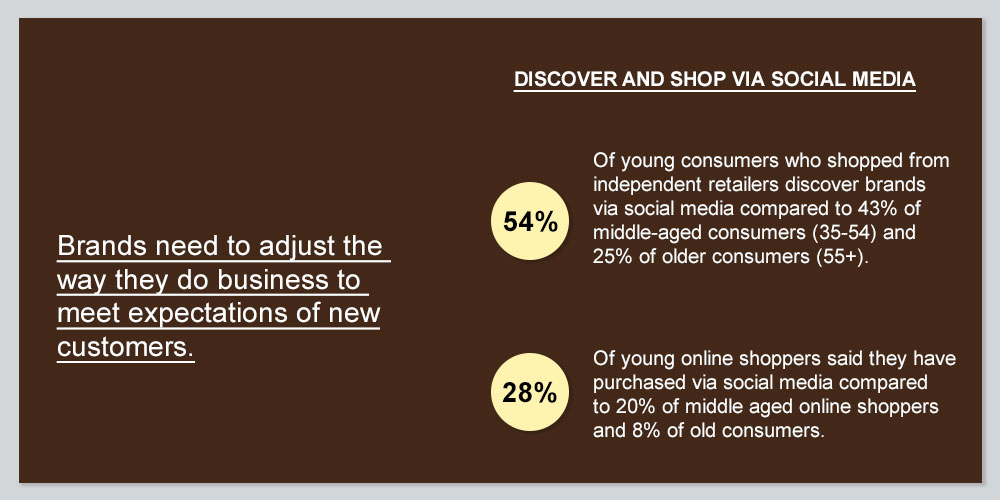 To maintain your goods flow, you should be on multiple shipping platforms – this is what a multicarrier approach is all about. Dropshipping stores are great examples of how to do more with less. 
During the pandemic, a few online merchants found themselves without a logistics partner. Local deliveries have enabled small retailers to enter the online space. Local deliveries have brought a new trend in online shopping – vocal for local & go local!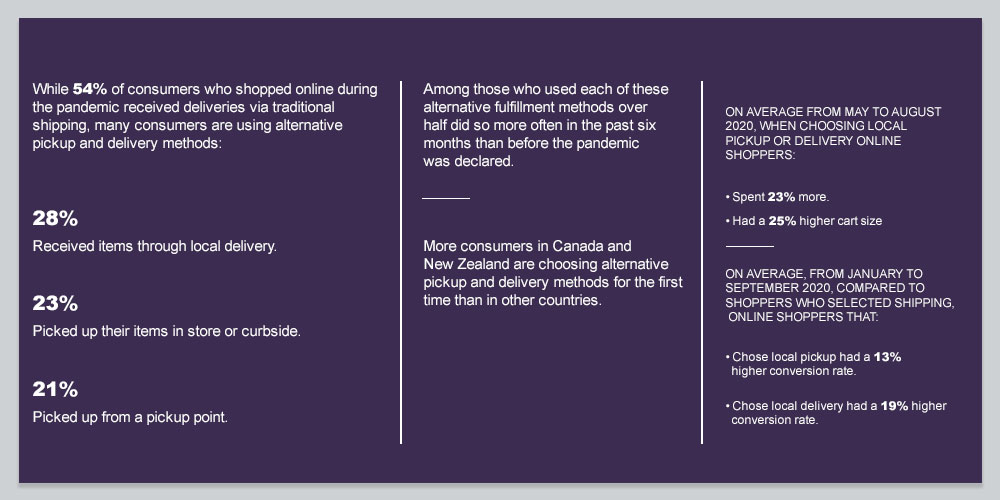 Then there is curbside pickup – the facility of buying online and picking up from a local store. Shoppers from New Zealand, the US, Canada & India prefer to visit their nearby shop and pick their orders. This trend in online shopping will help you make better decisions while selecting your shipping partners.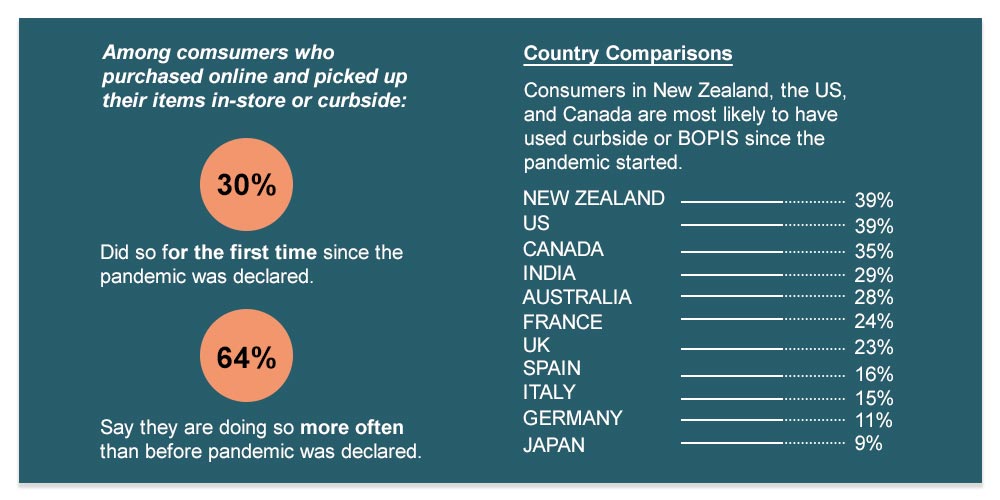 Then there is no-contact delivery – choosing various drop-off delivery options from where customers can pick up their parcels without meeting anyone. Delivery through drones is also catching heat with robots equipped with artificial-intelligence-based applications to deliver a parchment. 
Today, shipping not only means that a customer's order is sent for delivery. Shipping is a lot more inclined towards – how fast was it done? Was it free? Was it up to the expected delivery, time and preference?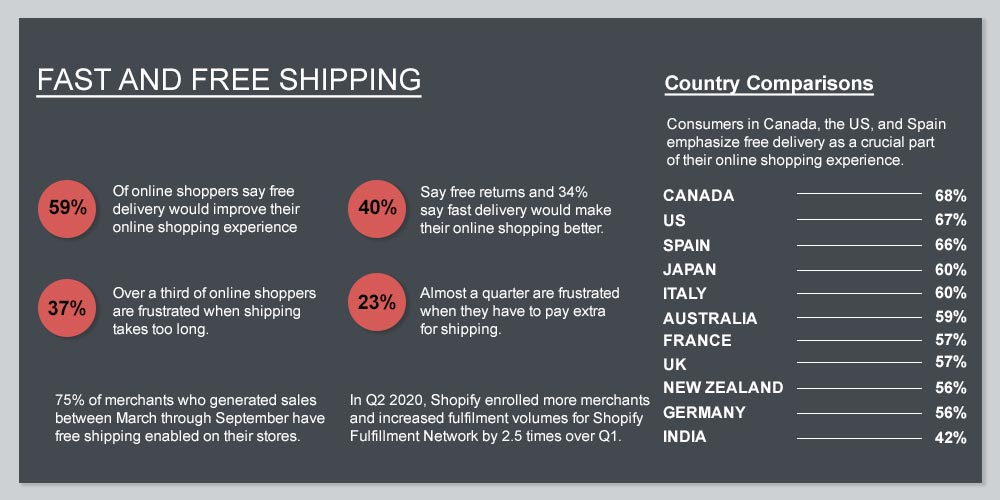 Emerging Markets – 
The ripple effect can understand emerging eCommerce markets – the initial push to an internal system brings a broader change. From local deliveries to new ways of customers discovering a brand opens a pathway to the future of online shopping. 
Brazil, Canada, Spain, Russia, India, South Africa are emerging markets untapped by most online sellers. It's like the west was selling to the west, and the east was selling to the east. Cross-border trade between these nations is the future of internet commerce.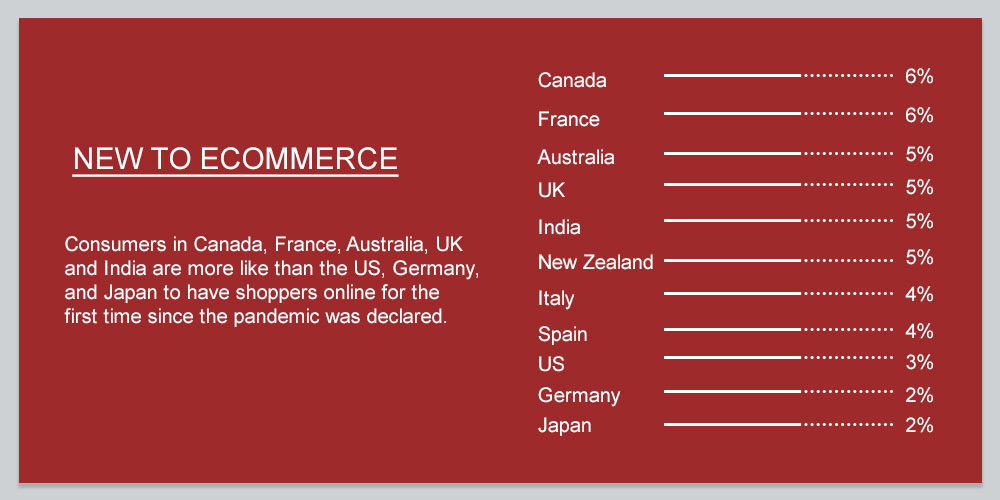 How are People Paying Online for their Orders? 
There are so many ways to pay! From contactless payments to 0% EMIs. Compared to last year's same time, the number of shops offering contactless payments on Shopify increase by 122% during the pandemic. If you don't know your customer's preference regarding payments, you're most likely to stay aloof from grabbing their trust and attention.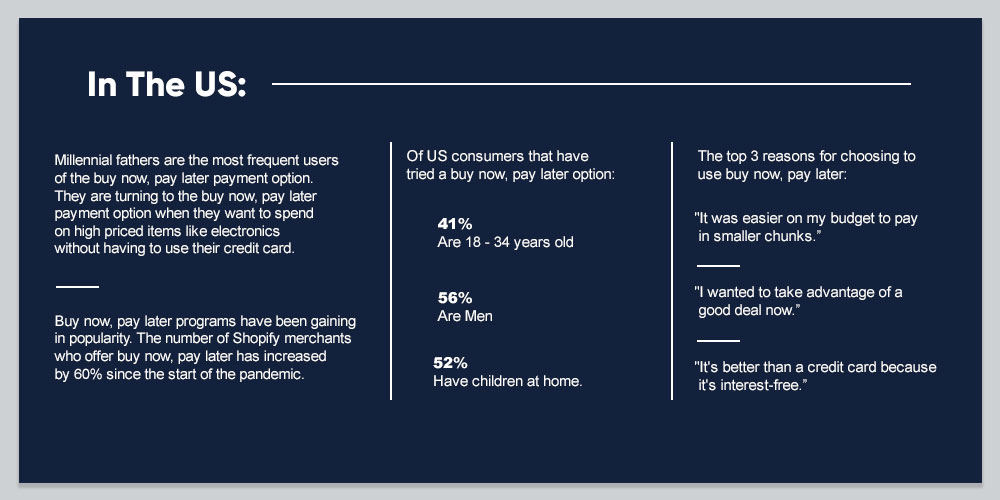 During the 2020 festive season, the US shoppers shopped worth $900 million through BNPL. Contactless payments, BNPL, digital wallets, QR scans, IoT, payment through a crypto – will define the future of online payments. 
How conveniently shoppers pay to your online store might be the reason why your store's conversion rate was leisurely increasing. 
During the days when people can book next week's partywear on their social media, virtually experience photo-frames in a room, buy it now and pay for it later. It's of utmost importance that your store has multiple approaches to accept payments. 
Like in the UK, customers do numerous transactions through plastic money, but now they have a sudden preference for BNPL. In India, cash-on-delivery remains a notable payment method, while in the US, easy EMIsm mobile wallets are renowned methods to pay online. Depending on the country you're selling to, you'll need to amend your payment options too. 
Future of Online Stores – Shopify's Way
Conveniently building a future-ready online store is Shopify's way to help sellers sell products online, expand their presence with state-of-art technology. The thing about technology is that it may be known to all, but it is not easily available. 
But if you're selling home and decoration stuff, then you can bed lamps online where shoppers can virtually experience them through their shopping gadgets and pay through installments – and then again get back to your store because you're open to all kinds of payments. 
This story is turning into reality with Shopify. With a $29 per month rental, you have a future-ready online store. The answer of – how to make your Shopify store future-ready lies in – 
Augmented Reality – size. link is a free tool by Shopify that lets anyone view a product's size in the space around them using their smartphone camera. With it, you can create size links for your products to click to visualize dimension directly through mobile browsers using AR. The platform has also created a 3D modeling marketplace where you can turn photos of your products into high-quality 3D models. 
Multi-Channel Shipping Approach – From enabling the local delivery option to in-store pickup, click and collect – the shipping game has changed a lot. Shopify is promoting sustainable commerce by celebrating no-carbon emission delivery. 
Minimal Approach is Back – Shopify's theme debut is a great example of an excellent SEO-friendly theme dipped with simplicity. Moreover, the platform enables sellers to tweak the theme how they want. 
Multichannel Selling – Turn your Facebook & Instagram pages into exclusive stores on social media. It's the wave of social media shops; running just a page sounds too traditional. Sell your products locally as well as in these global marketplaces for better brand exposure. The future of online selling is to bridge the gap between online sellers and places to sell online.
Through Shopify's signage maker, you can generate a QR code of your offline store. Consumers can continue shopping on your online store by scanning the QR code. 
There is no other eCommerce platform as hyperactive as Shopify, which beliefs in putting all the future trends in one single platter for online sellers. And all this is just $29 a month!!
Shopify experts are there to make it done if you have trouble setting up your store or want to customize a theme. In a 5 year cruise with Shopify, CedCommerce helped Shopify sellers sell on global marketplaces, managed their social commerce handles, offered customized themes, and built native apps. From SEO of the store to multi-channel – That's how CedCommerce keeps Shopify sellers covered and builds a future-ready online store. 
Summing Up – 
ECommerce's future looks amazing at the level – when shipping, payments, store development – are rolling out new technologies now and then. To fully utilize the internet's true potential, you're required to stay in touch with the shopping trends. 
While you do so, don't forget to implement what you're observing. Shopify and Shopify experts will help you start, scale up, expand, and sell more on the internet for everything else you know.