Shops on WhatsApp Opens New Channel for Growth: Here's How You can Raise your Multichannel Game
Running short of time? Get PDF of the blog in your mail.

Play Now
Commerce is not a whole new phenomenon to Facebook. Bringing people closer and driving more engagement has always been the force behind every single innovation; the social media giant has made so far. Making another significant commerce move, Facebook now brings Shops on WhatsApp – A new way to drive product discovery and purchases across Facebook apps.
The past few months (or almost a year due to COVID-19) have been completely cathartic in terms of online shopping. From visiting supermarkets for monthly groceries to scrolling and subscribing to them over online marketplaces; the focus has been entirely shifted from buyers finding the products to products finding their right buyers. Meanwhile, Facebook platforms have significantly emerged as Discovery Engines. More than 74% of the people now use Facebook platforms to discover brands or products online; while one in three shoppers globally agrees to spend less time in-store even after the pandemic is over.
As commerce wheels into the Facebook realm, businesses of all sizes get an opportunity to integrate their efforts using official partners; therefore driving more shoppers towards their products with the help of fresh features and updates happening around.

Table of Content:
Shop Experience to More Places
It's not long since Facebook bought the new Shop experience over Facebook and Instagram to support small businesses; amidst the slowing economy during COVID-19. Over 1.2 million monthly shops are active across the Facebook family of apps, where small and medium businesses made their major hit receiving over 300 million monthly visitors.
Empowering more businesses to level up their commerce using social platforms, Facebook has extended Shops to WhatsApp in the latest update. Merchants from selected regions can now showcase their Shops on WhatsApp. The shop will be available as an icon, visible to people on their chat screen. Shoppers can easily browse your inventory, get product information, and chat about specific items before purchasing.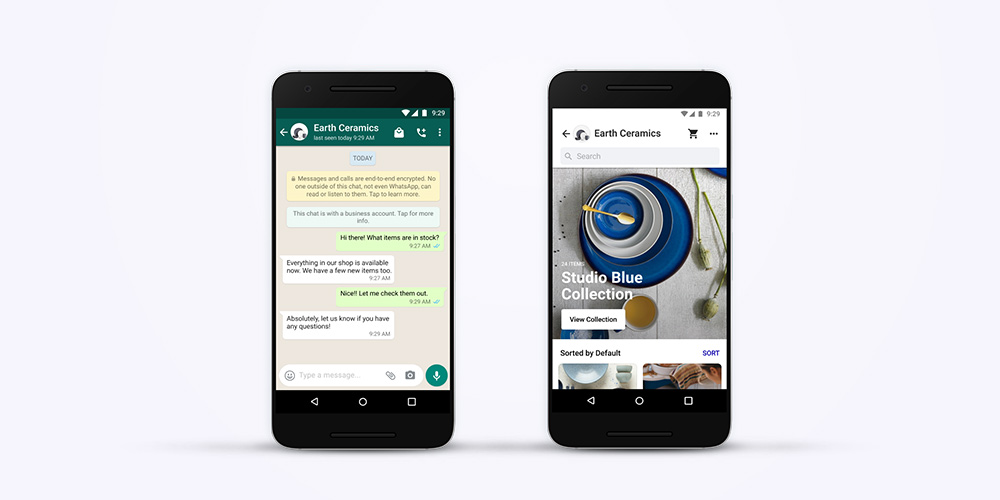 Moreover, If you are a US-based business, once you complete your shop setup, you can also choose Marketplace as an additional sales channel, helping your connections discover products in a shopping destination that more than 1 billion people globally visit each month.
Enabling Stress-Free Purchases with Product Reviews
As shops get to new and more people through the Facebook commerce ecosystem; it is equally important for buyers to make rightful purchase decisions. Over the course of a few months, buyers will be able to drop ratings and reviews to products they purchase from your Shops on Instagram.
The real experiences from shoppers in terms of photos and videos will help businesses like you; to know the customer's expectations beforehand; helping shoppers make more informed decisions on what and from whom they should buy.
Among the first few Facebook partners, CedCommerce enables you to get started with showcasing products on Facebook surfaces, i.e., Shops, Marketplace, and Instagram, along with in-app checkout. With simple steps, you can extend your single store to multiple channels multiplying your shoppers and sales.
Connect with an expert to leverage quick onboarding to Facebook Marketplace. here
Shop Ads for Facebook: A Personalised Shopping Journey
Millions and billions of interactions occur every day on Facebook apps; it often becomes tough for businesses to target the right shoppers at the right place and right time. Businesses need a unified way to offer shopping experiences; that is seamless and relevant, and personalized as your News Feed. The new Facebook Shop Ad solutions will help you to target people based on their purchase preferences. These ads can be used for Shops on WhatsApp, Facebook, and Instagram and let shoppers find products and directly navigate the checkout screen.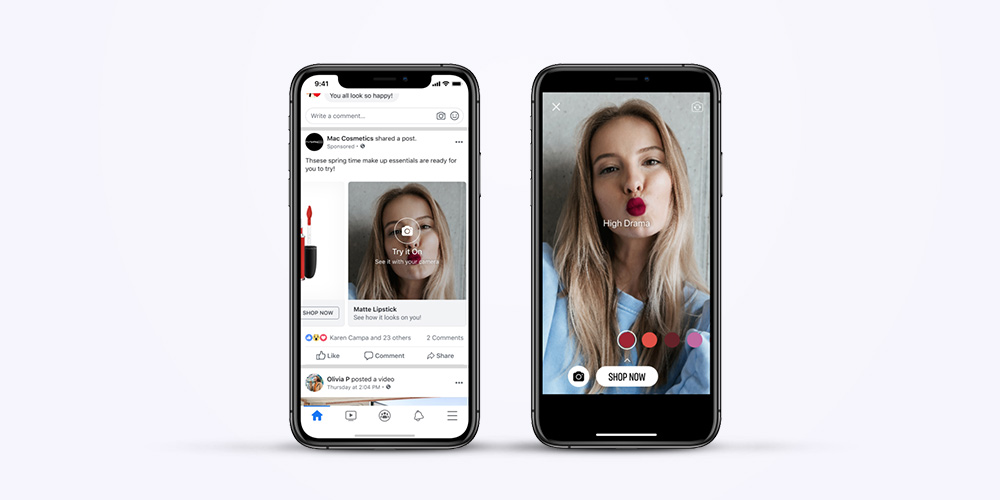 For example, Businesses using Shop Ads on Facebook will be able to determine and choose the navigation, whether the shoppers are likely to make a purchase in the Shops or on the brand's website. As the feature develops further, you will also get to provide personalized offers and promotions through Shop Ads to your selected shoppers.
Among some prime Facebook Shopping ad formats designed to find the right audiences are product tags and dynamic ads, which you can easily set up and formulate with the help of marketing partners. Your Ad Manager Setup needs only a few minutes!
Bringing the Magic of In-store Shopping to Mobile
Facebook and Instagram are becoming the powerhouse for product discovery, as commerce features unfurl gradually; businesses will now allow shoppers to try on the products virtually before making the purchases. The fresh, immersive technologies like augmented reality and artificial intelligence on Facebook platforms will soon power the future of shopping.
For example, the interactive visual searches will allow shoppers to find similar products – like valentine's dresses or father's day coasters – just by taking a photo from their camera or tapping on an image they like. Not just that, some other recent shoots like Live Shopping Fridays and Instagram Drops let your connections enjoy liveliness on platforms with the convenience of shopping even before the actual product launches.
WatsApp as a Social Commerce Platform: New Updates
Since Meta became the parent company of WhatsApp, several new features have been integrated with WhatsApp. However, the primary objective was to introduce WhatsApp as a social commerce platform. The sole reason behind is conversational commerce. According to research, Conversational commerce helps in providing increased customer satisfaction, which in turn helps in better sales results.
WhatsApp launches In-App services!
After several efforts from Meta to finally promote WhatsApp, it recently announced an alliance with e-commerce firm JioMart. With this launch, Watsapp has an integrated service that would allow users to make a purchase only through chats. All this without the need of leaving the messaging application, or be redirected to any third-party platform.
WhatsApp Payments
Another feature that has been rotating around in several regions is Watsapp Payments. This allows users to directly transfer money through WhatsApp. This can ultimately ease the process of transactions at the time of purchase.
How Should You Plan to Expand onto Social Commerce?
The future of shopping is changing, and so does the places where your target shoppers are present. Getting your business on the multichannel way will help you tap into a new set of audiences and boost up the demands of your products. The powerful commerce tools from Facebook are one of the ways your expansion plans can take to grow and deliver a personalized and seamless experience to shoppers. Shops on WhatsApp is one such exciting example among the latest few.
However, you may stumble along your multichannel way. All you need is a little push and the ease of the automated solutions from CedCommerce; that will connect your brands with Facebook and Instagram swiftly like a shot.
Have physical products to sell online? Make your move with Facebook Surfaces. Let us know all your questions about expanding to Facebook in the comments below.
If you're looking for assistance, our eCommerce mavericks are just a call away.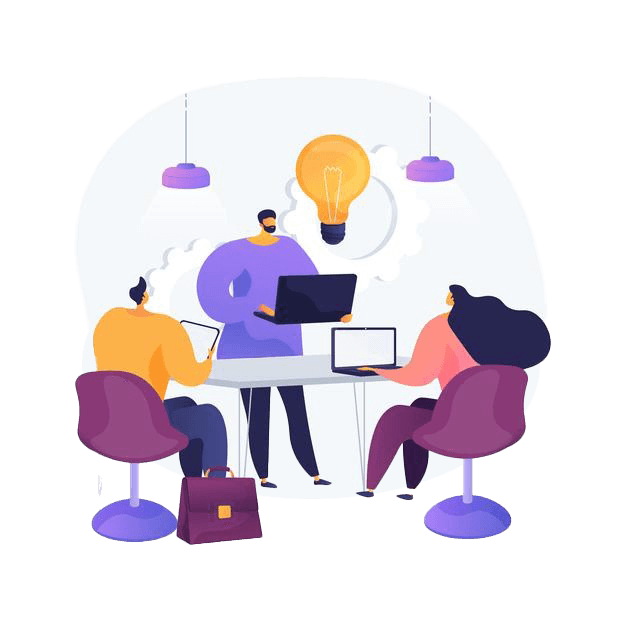 Conquer this Festive Season with CedCommerce!
Schedule a meeting to get your Holiday 2022 sorted.