Set up Google Express App for your Shopify Store in Simple Steps
Running short of time? Get PDF of the blog in your mail.

Play Now
Let's dive directly into the process of setting up the Google Express App for your Shopify App and find how to sign up for google express. How to sell on google shopping is a very straightforward process with zero complexity involved. Moreover, the Google Express Integration app will ease the process to sell on google shopping. It starts with how to sign up for Google express.
Did you know about the new opportunity that lets you keep all your profits to yourself? With the exclusion of commission fees from the Google Shopping Actions programs, you can enjoy all the profits made through your sales. Grab the opportunity with us today!
The two basic prerequisites are, (only if the seller is opting for Shopping Actions)
Bank account in USA
Warehouse in USA
However, if you are dropshipping then apart from  bank account seller will need a supplier center.
CedCommerce is trusted integration partner of Google Shopping Actions.
First, Set up your Merchant Center account
In order to sell on google shopping the first step is to understand how to sign up for google express. Firstly, you need to click on SIGN IN Google Merchant Center home page.
You will be redirected to a page to input your business details, fill up primary details as below and click on continue.
Now agree to TnC mentioned and proceed to provide URL for your store.
Merchant Center is required to ensure product details will appear across the Web and on Google platforms
Sign up for merchant Center Account here. 
The very first step to sell on shopping is completed. Hopefully, similar to step 1st you will find rest of the steps in how to sell on google shopping pretty easy.
Now, visit the Shopify App Store and search for 'Google Express' and Select the Google Express Integration App.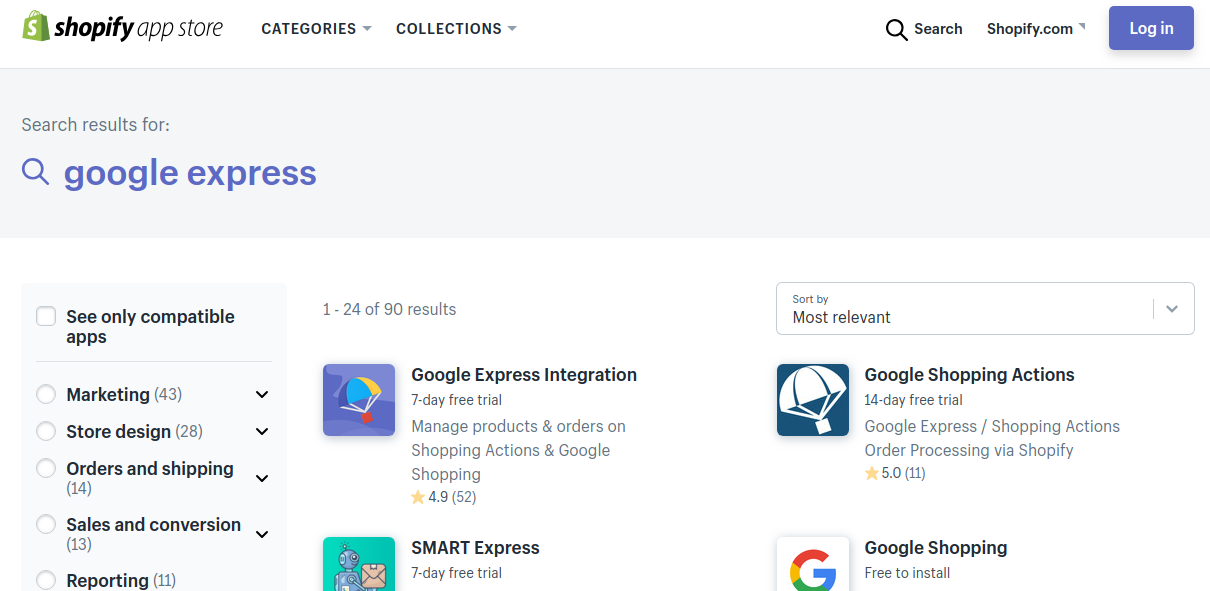 This app is developed by CedCommerce.
Benefits of Google Express Integration App by CedCommerce
– Reach to extensive customer base
– Centralized Management
– Real-Time Syncing
As a result, a large number of sellers have witnessed a high sales upon integration of Shopify store using the app.
How to Install the App 
Click on Add App button. It redirects you to Shopify store login page. Upon login, you will find the below page

Now,
Fill in your basic details and agree to TnC by clicking on 'Next' button.
Next step is to set the Product ID format as per Merchant Center and click on Save & Complete button.
Now you have to input details about target country, language, currency, product display location and click on next button.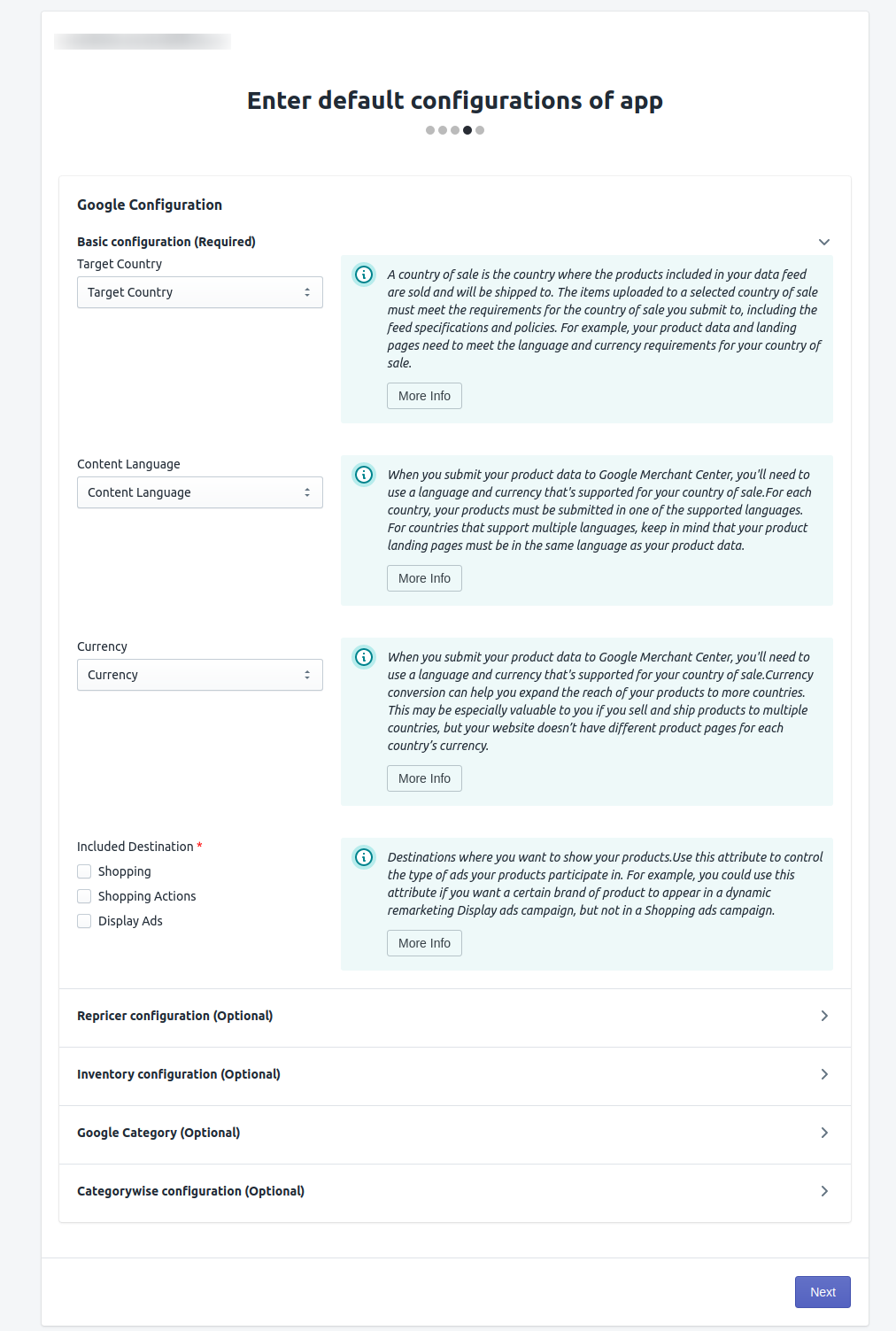 Your account is ready to link, simply click on Connect button and get it done.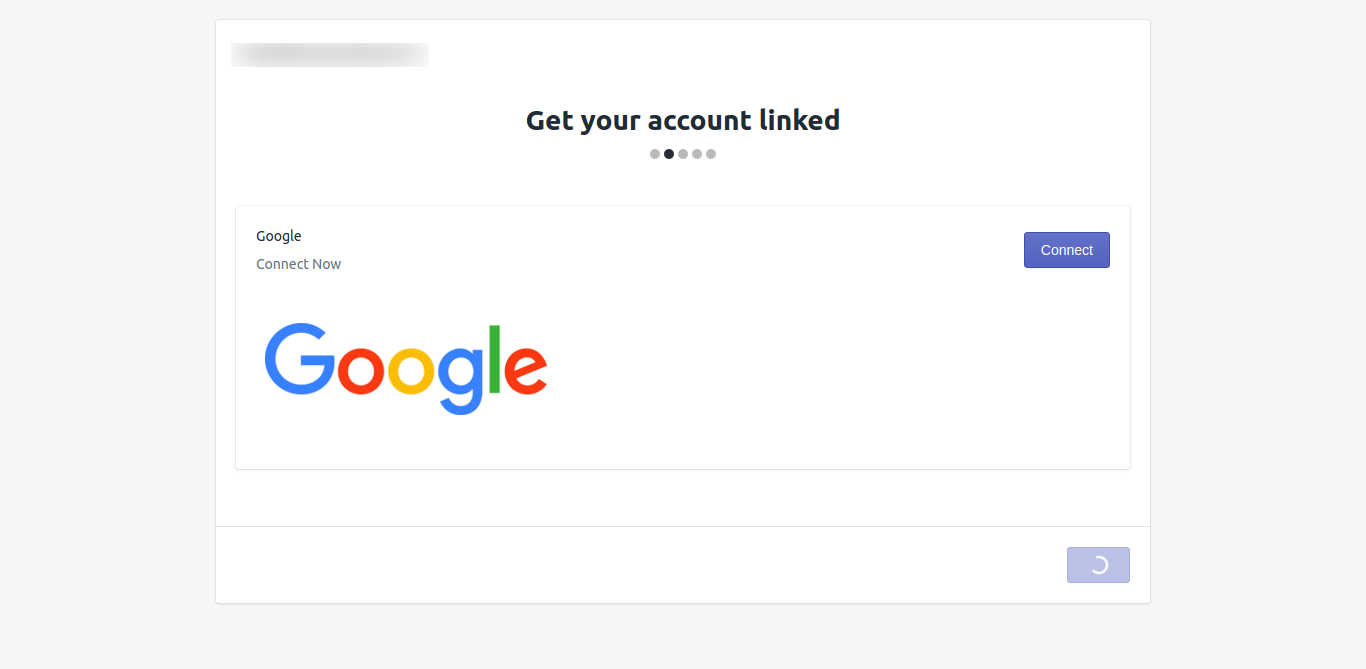 Payment Selection and Processing 
Next come the payment selection and processing. It's an important step for how to sign up for google express. Choose the plan that best suits your business requirements. It comes with a 7-day trial pack.
Until the 6th day, the seller can use the app as free of charge. However, on the 7th-day have to pay as per the chosen plan.
For example, if the seller chooses $29 (Silver Plan) the plan on the 1st of June then until 6th June, no need to pay .But, if he doesn't uninstall the app on or before 6th June then he have to pay $29 on 7th June.
I would suggest you to use Shopify's own payment system and avoid paying extra for every sale that takes place in your store.
Apart from saving you paying extra, Shopify Payments give customers the freedom to pay via other payment gateways. A user feels more secure upon doing the transaction with his preferred payment gateway.
Inventory and Repricing
The information gathering form is smooth to navigate. Therefore, it will hardly take few seconds to sail through it. Few more steps and you will be able to set up Google Express app for your Shopify store and ready to sell on shopping actions.
Now showcase products on Google Shopping for free with CedCommerce's extended plan to upload unlimited free Shopify products at zero cost.
Listen to our Spotify Podcast for emerging trends shaping the eCommerce in 2020!
#1 – Repricer Flow – If you want to change the price of your products based on a particular percentage then enter the value here.
#2 – Repricer Type – Based on your research and other factors influencing the price of the products you can change the price either set its value as increase or decrease to gain maximum sales.
#3 – Repricer Value – If you want to change the price of your products based on a particular value then enter the value here.
#4 – Fixed Inventory – Suppose you don't want Shopify to track your inventory. Simply enter a set value. Customer will see it when browsing your products.
#5 – Threshold Inventory – When product quantity reaches a minimum amount then you will be notified as well as a customer on your store will see it as out of stock.
The above values if done correctly will positively impact the user experience and eventually increase the sales.
The Last Step
The final step before Setting up Google Express App for your Shopify Store consists of setting the custom Item ID.
Either you can choose default item id or create a custom id.
The format for default item id include target country, source id and source variant id
Source Id is the id of a particular item and source variant id refers to several items that are the variant of the products.
Creating custom Id is of absolute importance and as a seller, you should be knowledgeable about it. When you import product from Shopify Store to Google Express App via Google Integration App then upon assigning the custom item Id no chance of product duplicate.
Hence, Google Express Integration App is an absolute delight for online sellers to date, it has received some rave reviews that point towards its usefulness and ease of use to sell online.
This app supports 24/7 responsive support. The profiling feature will ensure products have those additional attributes to remain competitive and appear at the top of search results.
Hopefully, you would have complete idea on how to sign up for google express.
Google Shopping Actions US is open for Merchants in India and Canada: Start selling cross-border to customers in the US, from either India or Canada without any fuss, right away.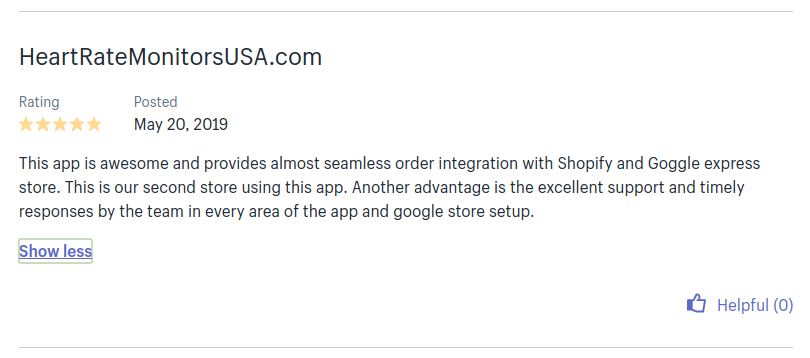 You may like to read the below:
[WEBINAR] How to sell with Google Shopping Actions?
Same Day Delivery Hustle – Google Express Vs Amazon Prime Which to Trust?
Google Express vs Shopping ads vs Shopping Actions