Same day delivery- Amazon Prime vs Google Shopping
Running short of time? Get PDF of the blog in your mail.

Play Now
Google Shopping and Amazon Prime both offer same-day delivery and are renowned to providing an impeccable level of service and it is hard to choose the real winner.
Now showcase products on Google Shopping for free with CedCommerce's extended plan to upload unlimited free Shopify products at zero cost.
Both the online marketplaces have put their best strategy to make online shopping and selling experience absolutely amazing, fast, secure and cost-effective.
Time is Money – Again Proved Right by Same Day Product Delivery Concept
The recent rise in technological innovations pertaining to the logistics domain has made the same day delivery a bit easier than before.
Google Shopping same-day delivery

Let us explain what Google Shopping is first-
As defined by Google: "When you use Google Shopping, you're browsing products from advertisers and merchants who have chosen to feature their products on Google Shopping."
Google Shopping serves as both: a comparison-shopping website and as a marketplace.
It is a free option allowing users to shop online hundreds of stores, showcasing millions of products.
Listen to our Spotify Podcast for emerging trends shaping the eCommerce in 2020!
Google Shopping is currently available in two countries, The US and France.
Important Point to be noted is that it works differently in both countries.
To make this easier to understand, we will compare the delivery services offered by both the marketplaces in these countries separately.
Now, Let's look at what features Google Shopping offers in terms of delivery in the US.
Google Shopping offers free delivery above order of $25-$30, depending on the different stores.
Free delivery means no extra shipping cost and service fees.
Best of all, Google Shopping offers same-day delivery.
In some areas, it can take up to 3 days. The estimated time will be displayed at the time of checkout.
"Your order is late? You want to get a refund?" Google promises to help you with
whatever issue you're facing.
You must be eligible to take advantage of this.
Google will refund you if:
You don't receive the item
You received the wrong item
The item you received isn't in the condition you expected
The item you ordered is delivered late
You don't get your refund after returning items to the merchant
If you wish to know more, click here.
Google also lets you filter the products like price, product, and stores. You can even filter the products that are near you!
Google Shopping Actions US is open for Merchants in India and Canada: Start selling cross-border to customers in the US, from either India or Canada without any fuss, right away.
That was all you need to know about Google Shopping delivery in the US. Let's look at how the delivery service works in France.
The merchants set the items mentioned, so it may or may not include any VATs or taxes.
Some merchants set minimums for free delivery. If the order meets the minimum, then you won't have to pay any shipping fees.
Since merchants set their shipping fees, you may or may not see shipping fees at the time of checkout.
Google Shopping offers same-day delivery. However, it is not valid in some cases.
Delivery also depends upon your delivery address.
40% of online shoppers will buy more often if the product is delivered the same day
Now, Amazon's most popular program:
Amazon prime

Amazon is one of the significant marketplaces in the US. It is considered as the Big Four technology companies, along with Google, Apple, and Facebook.
There are two plans available if you wish to join Amazon Prime.
For the US-
$12.99/month
$119/year
For France-
EUR 5.99/month
EUR 4900/year
Now that we have a basic knowledge of Amazon let's see what Amazon Prime delivery has in store for you.
Amazon offers a lot of different program in the US; let's have a look:
Free shipping by Amazon (5-8 business days)
This the standard delivery offered by Amazon for non-prime members.

This included in the prime membership.
Amazon claims to deliver your orders the same day by 9 pm with no minimum purchase value.
You can use the filter "Get It By Tomorrow" to activate this and look out for the "Prime FREE One-Day" logo.
It is available coast-to-coast on over 10 million items.
Not Surprising that 61% of customers will not hesitate to pay more for Same Day Delivery
It is available in selected cities. Orders placed in the morning (before noon) are delivered the same day. However, the orders placed afternoon will arrive the next day.
Look out for the "Prime same-day delivery" logo while browsing.
Without prime membership, you will have to pay $9.98 per item and is free for the prime members for orders above $35.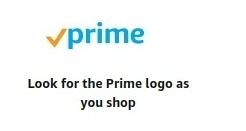 It is available across the US. No minimum order value required.
Free two-hour grocery delivery
You can now get a 2-hour free two-hour grocery delivery, available in selected areas in the US. Click here to know if amazon delivers to your area.
The shipping and delivery are free as long as you meet the minimum cart value, which varies order to order.
CedCommerce is a trusted integration partner of Google Shopping Actions.
Lets now have a look at what amazon prime offers in France in terms of delivery.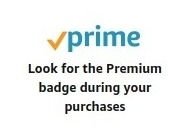 Available in metropolitan France (excluding Corsica) and in Belgium.
If you are a prime member, then there is no minimum order value for free shipping.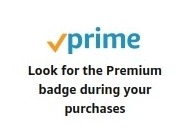 Free shipping available on over 7 million items.
Also, there is no minimum cart value to be eligible for free shipping.

Available in Paris and many municipalities in the Paris region (over 2 million items), Lyon, Lille, Aix-e-Provence, and Marseille.

Thousands of products from food, beverages to home care are available on amazon prime now.
It is available in Paris and surrounding areas.
Find it out if your area is available for this or not by clicking this link.
Bottom line
We know that was a lot to take in!
Both the marketplace has a lot to offer, and it might be tough to choose one.
Google Shopping is an excellent option for those who live either in the US or France since you get free and same-day delivery.
Meanwhile, Amazon is a wonderful option if you don't have a budget constraint since you get free delivery as well as the prime video for the price of $12.99 for the entire year.
This blog's motive was to inform you what both the marketplace is offering and we hope it delivered just that since your satisfaction is what we always aim for here at CedCommerce.
CedCommerce is a trusted partner of Google Shopping and Amazon US.
What do you think is better Amazon prime or Google Shopping? Drop your thoughts in the comment section below.
Related reads that you might like:
How to sell on Google Shopping| A step-by-step Guide!
How to setup Google Shopping Ads and Budget properly
10 Reasons why you should be selling on Google Shopping