How CedCommerce Helped Crossroads Overcome the Hurdles and Hike the Sales on Walmart
Running short of time? Get PDF of the blog in your mail.

Play Now
Some of the finest and funky home decor beauty items that embody lively vibes in an innovative way are sold by Crossroads home decor. This way your home will reflect the essence of your personality and that is very relaxing apart from being cherishable. Its owner is US-based businesswoman Susan Rhymer.
The store deals in high-end home decor items that are available in vibrant colours on her Shopify-based store.
The instant result of using the Walmart Integration App was hassle-free selling on Walmart.
The long-term impact for Crossroads Home Decor appears in the form of on-time delivery as 92.59%, store rating as 4.78, selling 2583 products worth $ 214,368.02.
These all collectively resulted in excellent customer experience. 
You will learn how she established her brand in one of the most trusted marketplaces.
Susan's novel thought about uplifting the ambiance of a home with creative home decor products, kept her inspired to stay committed towards it.
Without beating around the bush, let's dive into details of how Susan made her way into Walmart in the first attempt.
Following is the interview transcript (lightly edited) with Crossroads Home Decor Owner Susan Rhymer. It will unfold the situation and solutions about her success story at Walmart.
The Journey
Her story is interesting and equally inspiring for sellers. Above all, the sheer determination and Walmart integration solution helped her surpass every hurdle.
Susan, Would you share some memories from the starting days of your business?
"During the initial days, I purchased products in bulk from the wholesaler but later on, I realized manufacturing the products on my own will be beneficial for business", said Susan.
What benefits did you associate with manufacturing products instead of relying on wholesalers?
"Yeah, I could customize the home decor products with added charm owing to my passion for making the home as liveable as possible. My small but skilled 10 members team never disappointed me to tackle the challenges ahead." Susan told us.
Susan, a self-driven lady hit the online marketplace back in 2014. Today she is an inspiration for sellers who dream of dominating Walmart.
Any specific reason behind starting an online business by selling home decor products?
"Since my school days, I was fascinated with everything that falls under home decor, especially the customized picture frames. Although my products are not limited to selling adorable picture frames. Every product is designed with the idea to add a splash of life to our homes with unique home decor products." said Susan.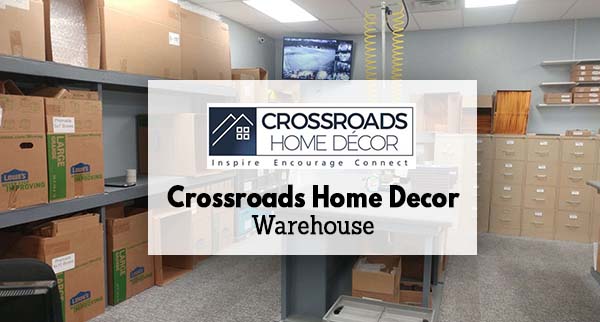 The Challenge
When did you realize your store ain't performing great?
"The first sign of the problem that grabbed my attention was shockingly low online visibility of my products and eventually my brand. This resulted in a significant sales downfall. I felt elbowed aside in the e-commerce arena. It is a hard time to see your efforts going in vain or not up to the mark. On the bright side, I was a bit depressed but my determination was as high as day one of my business." she answered in a sad tone.
How did you figure out the problem?
"I thoroughly went through tonnes of blogs and other online stuff and found my selling channels are limited rather, I have only single-mode to reach my customers. I should be selling over multiple channels."
You approached CedCommerce, is anything interesting related to it?
"I found you guys at the top of Google results for so many search phrases. That's how I decided that you can do it for me and, to be honest, I had a positive feeling after visiting your website.
Your passion to ease the selling process through the right solution has been applauded by hundreds of sellers in the form of 5-star reviews." confidence reflected on her face as she replied.
What features were you looking for in the solution to broaden your selling horizon?
Susan explained" I knew selling to more audiences means I have to manage a huge inventory and fulfil orders without delay. I will be handling customers on a massive scale may be as high as 10X.
I confirmed everything with your support team who promised me not to worry. They were like been there done that. Hence, I was relaxed and my hopes were high." said Susan.
The Solution
She approached CedCommerce filled with the hope of increasing product visibility by selling on Walmart.com. We analyzed the underlying technicalities and assured her, we are ready to make her store's online visibility maximum. Therefore, her sales will skyrocket very soon.
What made you trust CedCommerce over others?
"Customer service, technical expertise, and your commitment to increasing my selling with integration solution are the good reasons that convinced me to seal the deal." told us, Susan.
How did your selling experience on Walmart change after approaching CedCommerce?
"CedCommerce helped me with a one-stop solution for seamless selling on Walmart. I never faced any issues. My experience with your support team is very positive.
I don't have to worry about handling the huge influx of sales during the holiday season. I no longer manage orders using spreadsheets. Able to track orders in real-time. Order fulfilment is such a breeze. The data between my store and Walmart gets synced at regular intervals.
I am very aware of all the latest happenings in my store via notifications.
Thank you team Ced for providing me with an innovative solution that not only enabled me to provide the best customer experience but increased my sales to the next level." explained Susan with a smile on her face.
Why Walmart Integration Solution is your Gateway to Success?
Product insights helped in forecasting sales well in advance. As a result, you don't miss even one sale due to low inventory stock.
No return and refund due to out-of-stock items. Therefore, better ratings by customers.
Inventory sync in real-time means no overselling or underselling.
No need to spend hours using spreadsheets for the management of customers, products, and orders.
More time to focus on the primary goals of the business
Customer data helps in reaching out to customers with a personalized marketing strategy.
Establishing yourself as a brand on Walmart won't take years.
Walmart Integration Solution Helped Susan's Store to Sail Smooth Amidst Technical Typhoon
After scouring through her Shopify-based Crossroads Home Decor store, we configured the store's advanced attribute property. This resulted in making her product SEO friendly and eventually, the products gained some traction upon maximum exposure during the search.
Our experts also automated the crucial process of order synchronization, order management, auto-acknowledgement of orders with the help of Walmart integration solution.
The Result- Crossroads Home Decor is an Established Brand on Walmart
Crossroads home decor owner is overwhelmed with joy upon experiencing CedCommerce technical ability, responsiveness, and cost-effective solution. She is very keen on propagating her business to the next horizon of success and is working to increase sales during upcoming festivals.
CedCommerce also helped her decode and explore the technical side of the store. Moreover, she is a tech-curious businesswoman as well as a self-driven lady with a novel vision to Make Memories Cherishable.